For many Australians, Australia Day means one thing: getting a sizzling barbeque going, packing ice cold beers in the eskie and heading to the beach. But if you're looking for something a little bit different to do this year, or if you're new to the country and not sure what you're supposed to be doing, we've compiled a list of the very best weird and wonderful ways to celebrate this momentous day.
From crab and ferret races to hot air balloons and ocean swims, take your pick from our favourites and make this a day to remember.
Start Australia Day off right watching the sunrise in Sydney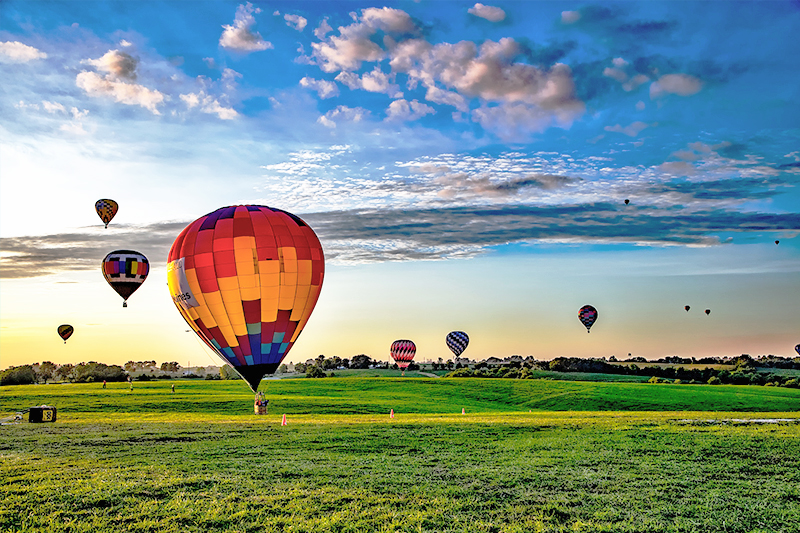 If you're an early riser, this activity is definitely for you, otherwise, make sure to set a few alarms and head down to Sydney's Parramatta by 6 a.m. for the start of the annual hot air balloon display.
As the biggest aerial balloon display Sydney has to offer, you'll be treated to perhaps the most stunning way to kick off Australia day, especially as the sun rises in the background. After you've watched the balloons disappear into the distance, make your way through the array of food stalls to find something delicious, just in time for breakfast.
This event is a vehicle-free event so we encourage you to take public transport and walk to Parramatta Park from Westmead Station or Parramatta Interchange.
Experience a truly traditional Australia Day in Melbourne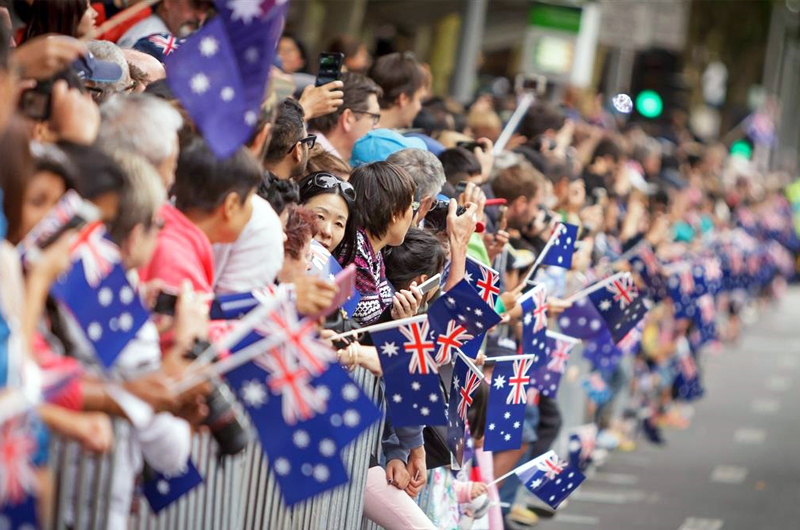 For those in and around Melbourne for the 26th, there are a range of activities to get involved in. Starting from 10:30 a.m. you can join the official flag raising ceremony for the Australia Day Affirmation and the singing of the national anthem. And then, immediately after, spectators will be treated to the annual parade. Here, you can celebrate Australia's diverse community with over 80 community and cultural groups taking part.
The flag raising ceremony can be found outside Melbourne Town Hall and the parade begins on Swanston Street in the CBD.
"Shellebrate" Australia day in Collaroy with crab racing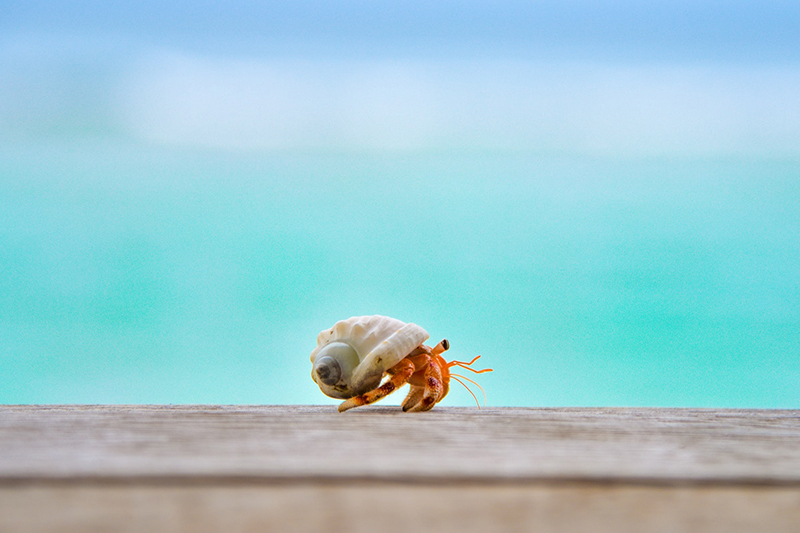 If you're looking for an unconventional way to spend the day, look no further than this beachside activity. Situated just north of Sydney, residents of Collaroy participate in crab racing, setting the crabs free throughout the afternoon at The Collaroy Hotel. If you're game to get involved you can purchase and name your competitor or, if you're more of a spectator, there's live music played all day, cold cocktails and Roy's burgers served in the upstairs bar, so you can kick back and enjoy the games all day.
The races are held throughout the day at The Collaroy Hotel, 1064 Pittwater Road, Collaroy.
Deep dive into Australian shores in Perth

If you find yourself in Western Australia on the 26th, make your way to Halls Head for an ocean swim. To get involved, you'll just need your swimmers and goggles at the ready! For those of you that are competitive, you can choose out of the 1 km, 2 km or 4 km swims and the winners will be in with a chance of winning major cash prizes. Not sure if you'll be quickest? Don't worry, the first 200 online entries to the races will receive a free Australia Day hand towel, so make sure you enter asap!
Connect with the roots of Australia in Sydney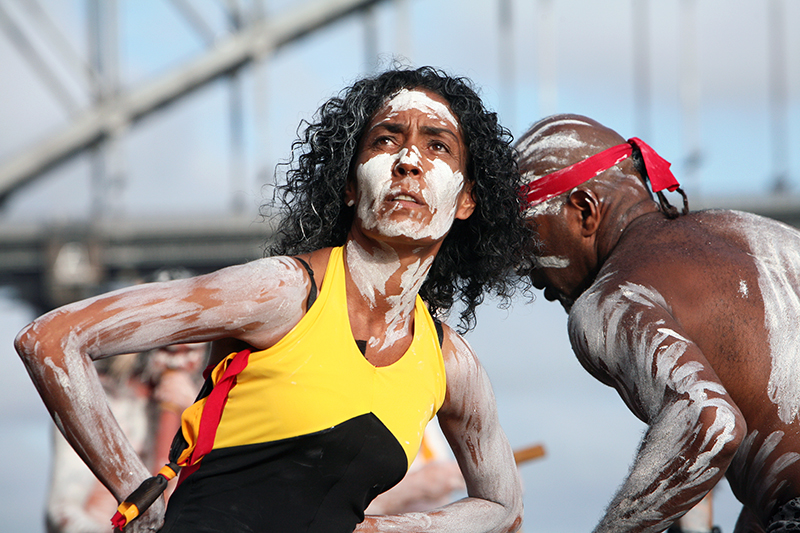 Yabun festival is the largest one day gathering and recognition of Aboriginal and Torres Strait Islander cultures in Australia and is held on the 26th January, upon the traditional lands of the Gadigal people. First held back in 2001, Yabun means 'music to a beat' in Gadigal language and as you can imagine, the festival is full of live music and traditional cultural performances as well as market stalls and panel discussions on Aboriginal issues. The festival welcomes anyone to join in to honour the survival of the world's oldest living culture.
Head to the free festival in Sydney's Victoria Park, Camperdown.
Try your luck at ferret racing in Launceston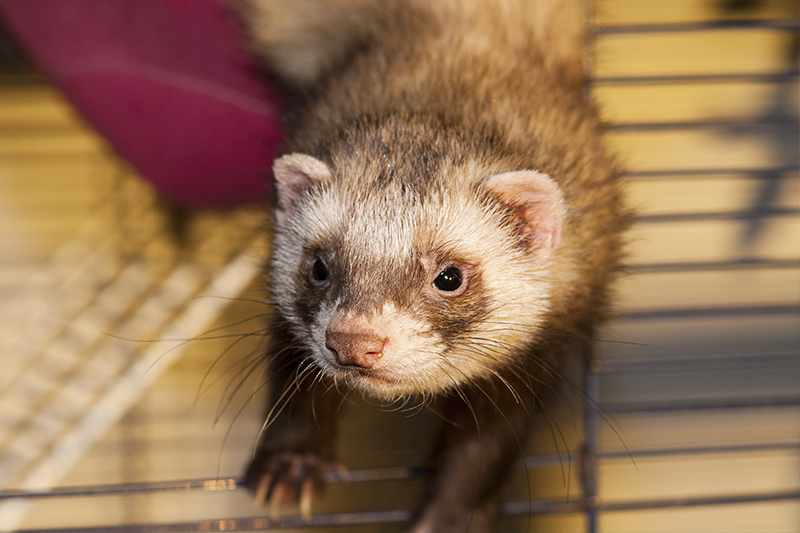 Down in Tasmania, you can get involved in an age old tradition in Henley-On-Mersey and partake in an experience you won't soon forget. Ferret racing first became popular in Tasmania when ferrets would be placed down a hole to seek out rabbits so that farmers could catch the rabbits to sell on as an extra bit of income.
As well as the ferret racing, there's an abundance of activities here, none less conventional than the last. Try your hand at archery, egg throwing or get involved in the Great Aussie Cherry Spit Competition because, why not?! If you like the sound of this party, admission is $5 for adults and $1.00 children, while under 5's and ferrets go free!
*Note: These rates are based on search queries made on KAYAK.com.au on 03 January, 2018. The prices are quoted in AUD. Flight prices are based on results for a return economy flight search. Hotel prices are for double occupancy and include taxes and fees. Prices are subject to change, may vary, or no longer be available.