Thinking of embarking on a trip of a lifetime? If stepping into January already has you planning your next trip but you're unsure of exactly where to go, you're in luck. You may have seen KAYAK's top trending destinations and while ratings are one thing, what you should do when you get there and why they're worthwhile putting on your list is vastly more important.
So, if you're looking to visit cities off the beaten track and away from the crowds, these spots are guaranteed to satisfy your travel cravings in 2018.
5 travel hot spots for a trip of a lifetime in 2018
Dive into Moscow's fascinating culture by exploring historic buildings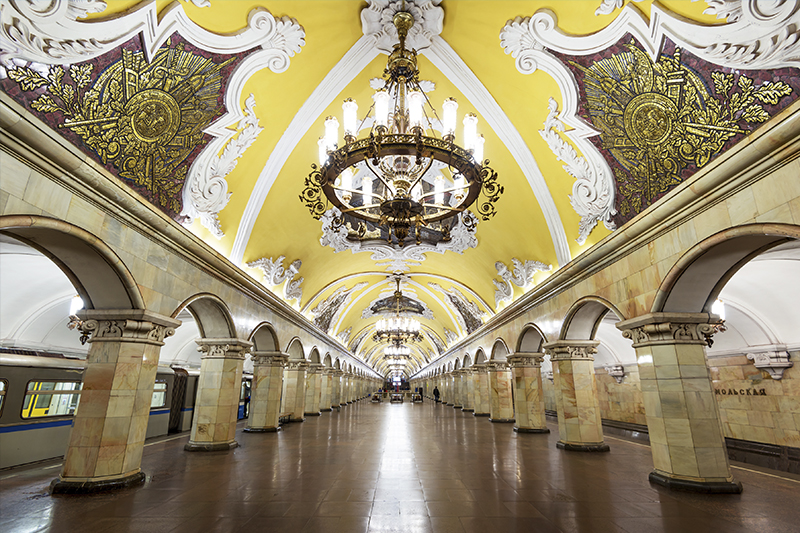 If you're thinking of taking a trip to Moscow this year, KAYAK's number one travel destination**, you'll most likely be imagining magical buildings such as St. Basil's Cathedral which has, over the years, become one of Russia's most iconic landmarks. However, whilst there are plenty of buildings scattered across the city above ground, make sure you take a trip on the underground to be truly impressed. Of the 203 stations that make up the underground in Moscow, 180 of them were built as "palaces for the people" by Stalin during the Soviet era. Visit the famous Komsomolskaya station to marvel at the 68 limestone and marble pillars, brass chandeliers and ornate stucco ceilings. The best time to visit Moscow is from May to October if you want to avoid freezing temperatures. However, during summer, popular tourist attractions can become busy so we suggest visiting late spring or early autumn to really make the most of your time.
**Based on locations which have seen the highest growth in search enquiries within the last 11 months
Visit Seattle's Olympic National Park to be transported to a fairy tale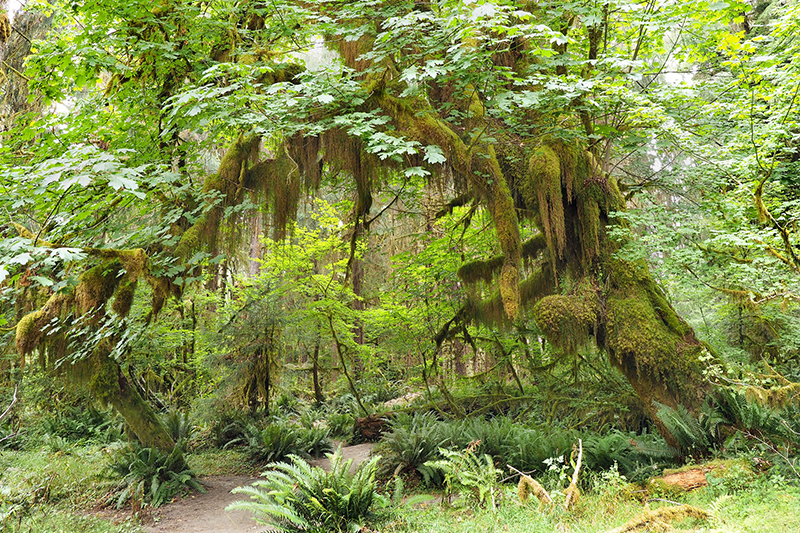 If you're looking to get off the beaten track, drive out of the city towards the Olympic National Park, known for its rugged coasts lines, towering mountain ranges and evergreen forests. Exploring these vast forests for the day will soon have you transported into a mythical fairytale. Hike through the misty forests chasing waterfalls, or head to the Kalaloch tree, also known as Tree of Life, beneath which the sand has almost completely eroded away. No one knows how long this impressive trunk can remain suspended, defying laws of gravity, so make sure to visit before it goes.
Snorkel through mind blowing coral and uncover underwater wrecks in Vanuatu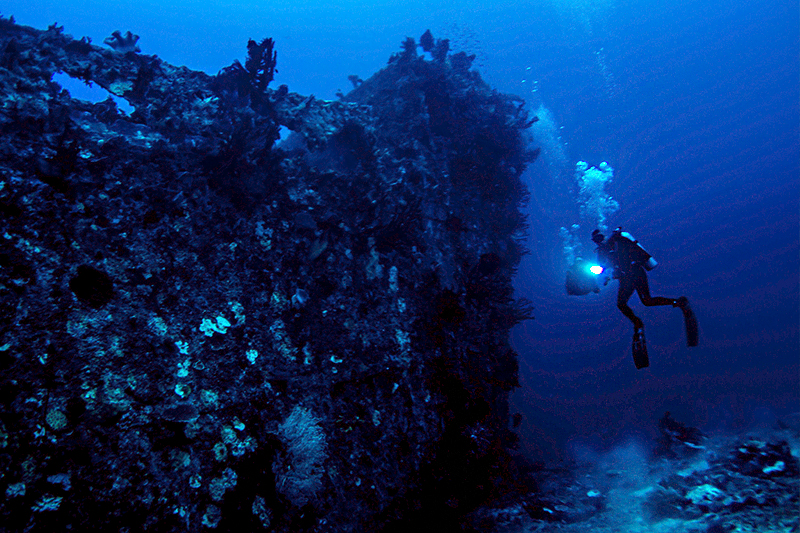 Arguably one of the best dive wreck sites in the world, the President Coolidge in Vanuatu is perfect for those of you that are looking for more of an adrenaline rush in 2018. The luxury liner sunk in 1954, spans 200 meters and is still the home of jeeps, guns, gas masks, crockery and countless other treasures to be found. Whilst on the dive, look out for a porcelain statue of a woman and a unicorn, 'The Lady', and join the many other divers who have kissed her for good luck before heading back up to land. For the best diving conditions, visit between May and July, however, if you're less inclined to spend most of your time underwater, anytime between May and October is warm and dry – just remember to try and avoid Australian school holidays when possible.
Also read>> Dive Into 5 Of The Pacific's Most Incredible WWII Shipwrecks
Unwind on Fiji's paradise beaches and hit the waves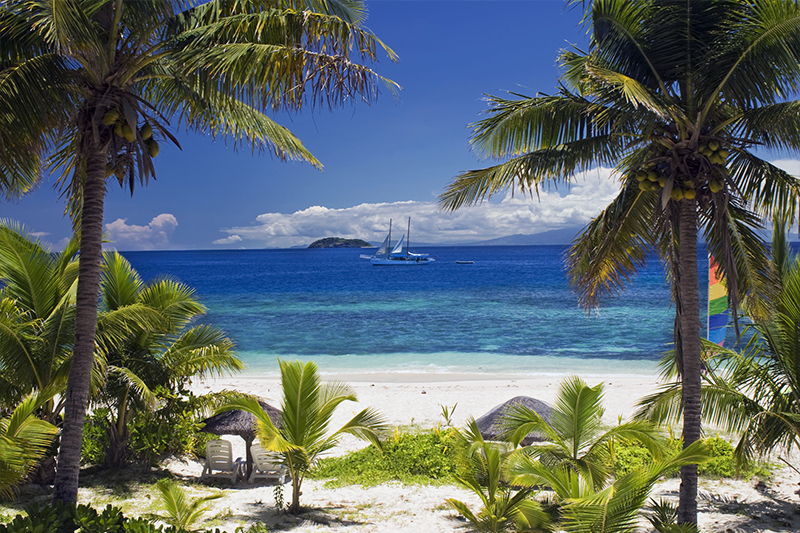 Fancy doing a trip of a lifetime to the happiest country in the world in 2017? The beaches of Fiji are world famous for their pristine coastlines and warm turquoise oceans. The Mamanuca Islands are some of Fiji's most popular islands, that lie just to the west of the mainland. Home to some of Fiji's best known surf spots, you can easily organise to be taken to Cloudbreak, a left hand break that is consistently voted as one of the world's top 10 waves, loved by pro's globally. If you're not up chasing Cloudbreak, check out Cloud 9, a two-tier floating bar and pizza hangout that hovers above the Roro Reef. But whatever your jam is, the Mamanuca Islands are an idyllic haven not to be missed this year.
Eat your way through the Cook Islands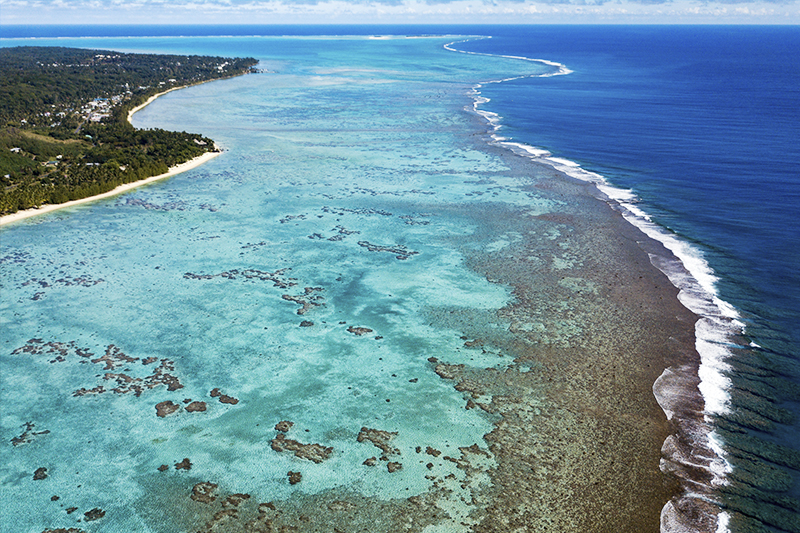 The Cook Islands are the definition of paradise, so it's only right that you would want to kick back and relax on the picture perfect beaches. But at some point you're going to have to eat, and although the Cook Islands are a small nation, they have a big love for food. Locals here love everything to do with the ritual of eating, especially joining together to sharing the daily special. Because of this, you can eat your way around the markets and roadside stalls to get your fix of home cooking and fresh fruit and as a warm and welcoming culture, if you get chatting to the market stall owners, don't be surprised if they invite you home for dinner with their family.
Itching To Go Somewhere?
Use KAYAK Explore to see where you can go on your budget!
*Note: These rates are based on search queries made on KAYAK.com.au on 16 January 2018. The prices are quoted in AUD. Flight prices are based on results for a return economy flight search. Hotel prices are for double occupancy and include taxes and fees. Prices are subject to change, may vary, or no longer be available.