Travelling to a tropical country is an experience sure to delight all five senses. From swimming in crisp, sea water or frolicking on the beach to entering the wilds of a jungle, each step is a new experience that most city-dwellers will find both liberating and invigorating.
It often doesn't take long to realise you've crossed into the tropics: as soon as the plane lands, our senses are hit by a pervasive all-natural fragrance of tropical flora and the sea breeze. A tropical country is distinctly identifiable by its towering palm trees, sandy beaches, and seas, and people donning their best swimwear playing volleyball, sunbathing or taking a dip in the ocean. But it's not all about time at the beach.
For more adventuresome travellers, tropical destinations can also offer experiences of another sort altogether: inside dazzling rainforests, where the mottled sunshine filters through from the canopy, you'll find a completely different type of habitat, for a different type of explorer. Here, travellers can explore meandering routes and uncover exotic plants and animals they'd never encounter anywhere else. This magical, ever-changing environment harbours some of the world's most unique and precious ecosystems. The best way to discover some of the hidden secrets of these majestic rainforests is by immersing yourself in them, interacting with locals, and of course, plenty of hikes.
Let us take a look at some of the unique tropical rainforests around the world that might be close to your next tropical destination. A stopover may not be a bad idea!
If your destination is in Asia
Medog, Tibet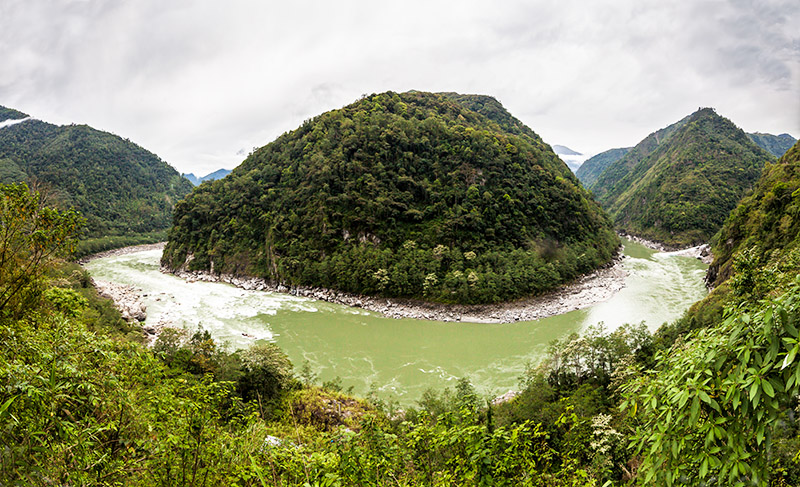 Medog Nature Reserve in Tibet does not maintain a typical tropical rainforest climate. It is a vertical climate zone in the mountains which inclines from the north to the south; entering it is something akin to crossing from the equator to the Arctic. The reserve ties two extreme climates in one naturally-rich space.
While walking through the reserve, you'll witness the mossy branches of tropical rainforests, towering trees, and waterfalls and further down, happen upon the snow-capped peaks of Nanga Bawa engulfed by heavy fog, affording only three meters of visibility while driving.
But when views open up, it is easy to find yourself spellbound. Even the Tibetans that reside in this valley sometimes find themselves staring when looking over the world's largest canyon, Yarlung Tsangpo Grand Canyon. These people are a testament to the resourcefulness and creativity of humanity – living in these harsh and extreme climates, they nonetheless manage to go about their daily lives unaffected.
Find cheap flights to Lhasa* Book cheap hotels in Tibet*
A few other noteworthy rainforests in Asia:
Malaysia
The Royal Belum State Park, which was formed hundreds of millions of years ago in Malaysia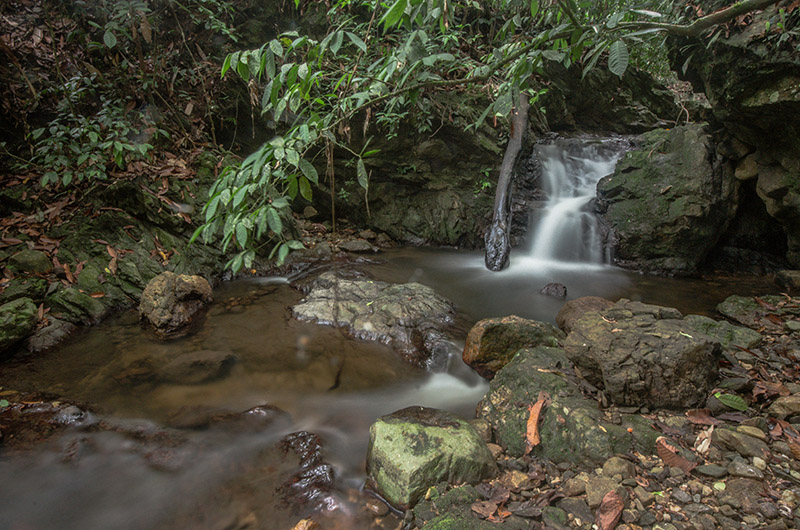 Indonesia
The endangered tropical rainforests in Borneo and Sumatra, Indonesia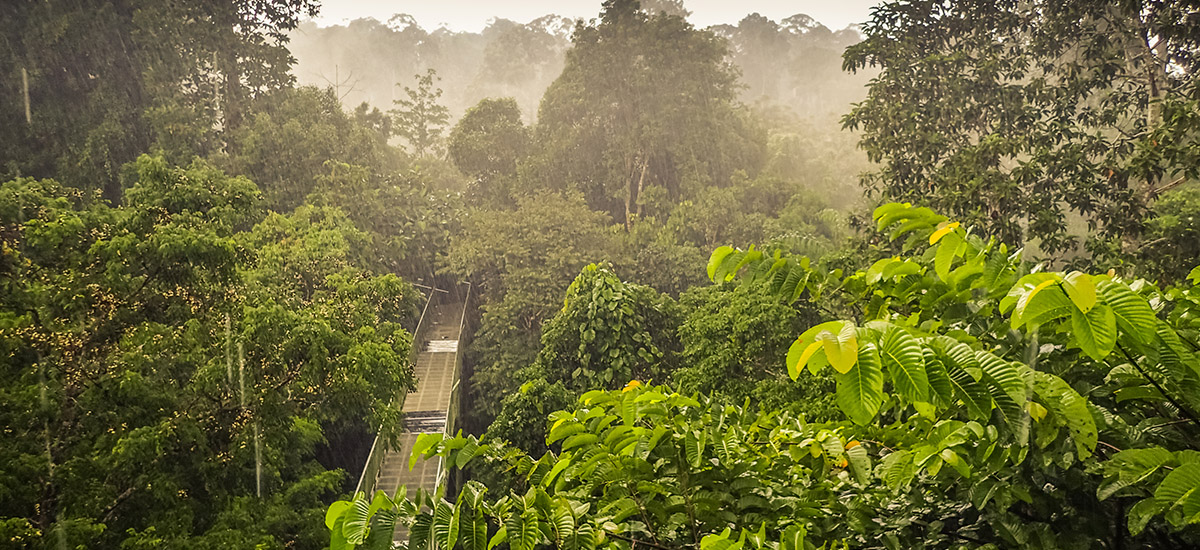 Philippines
Luzon's Mt. Pinatubo, the mountain in the Philippines that was so covered in dense rainforests, no-one guessed it was actually an active volcano until its eruption in 1991.
If your destination is in Oceania:
Cape Tribulation, Great Barrier Reef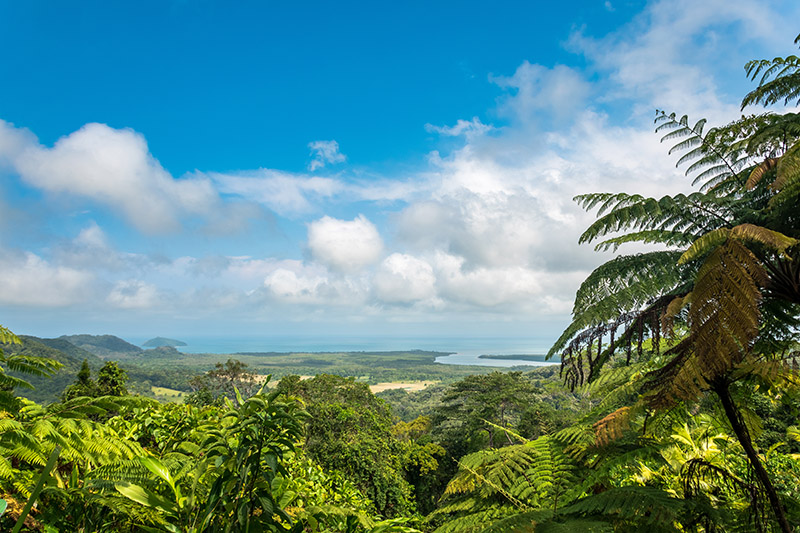 Cape Tribulation, near the Great Barrier Reef in Cairns, Australia, is the junction between the enchantment of the rainforest and the world-renowned coral reef. From the coastal roads to the depths of the Daintree National Park, you'll encounter dense forests and a predominantly green landscape for as far as the eyes can see.
You can cross the river by ferry to reach Cape Tribulation. Once there, you can walk the Dubuji boardwalk for a tour through the spellbinding rainforest to get well-acquainted with its native flora. Witness the clear blue waters and thriving marine life to discover the unbound soul of the largest coral reef in the world while the rainforest forms a majestic backdrop to all this natural abundance.
Find cheap flights to Cairns* Book cheap hotels in Cairns*
You may also like: 10 ways to explore the magical Daintree rainforest
Other rainforests around Australia and Oceania that are worth a visit include the Kuranda rainforest of Pandora's miniature planet in Australia as well as the tropical rainforests of Papua New Guinea, whose inhabitants have barely any contact with the outside world.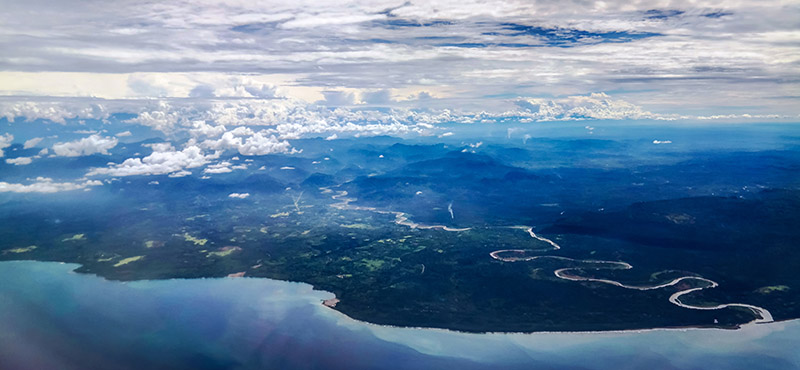 If your destination is located in the Americas:
Coba, Quintana Roo, Mexico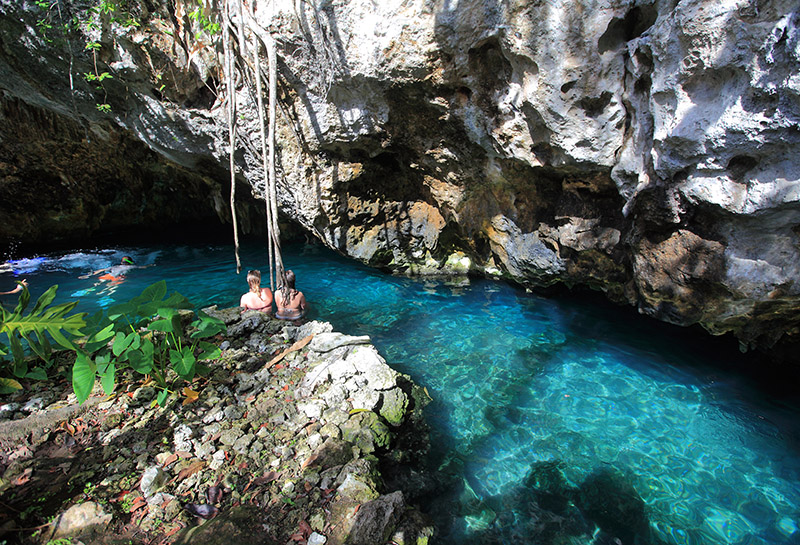 A lost city and now an archaeological site, Coba is still infused with the roots left by the Pre-Columbian Mayan civilization whose ruins dominate this part of Mexico. Reachable in less than an hour by car from Tulum, the ancient city of Coba is home to the second-tallest pyramid of the Mayan world, set deep within the Yucatan Jungle.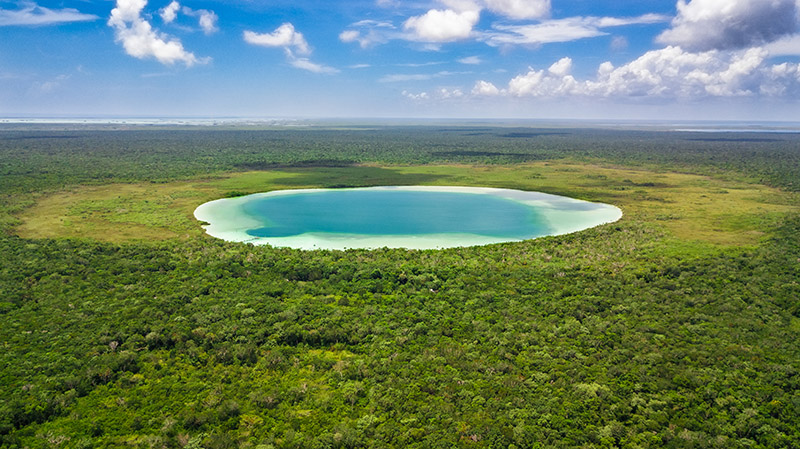 Exploring here is a guaranteed adventure – hike to the top of the summit, where you'll come across a well-preserved rainforest. Take a guided tour to learn about the local wildlife, enjoy a nature hike, and encounter animals like howler and spider monkeys. Ending the day with an unforgettable canoe trip in the Yucatan Peninsula will be the highlight of the trip.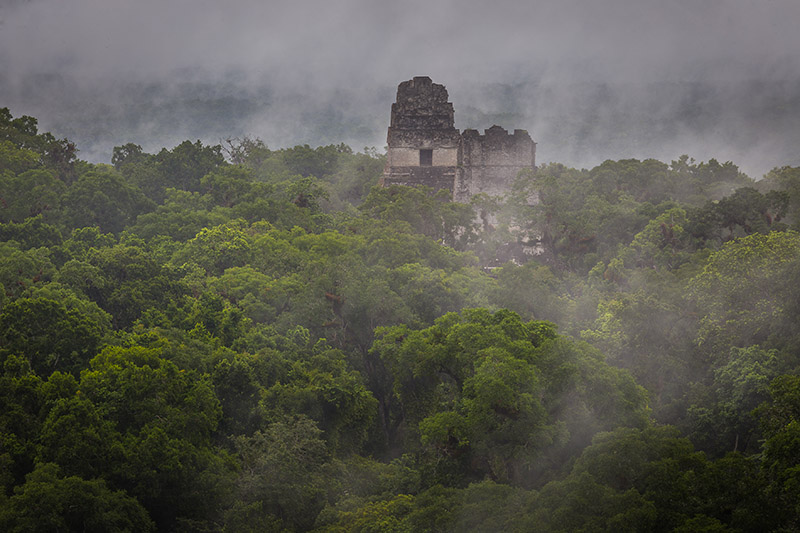 Find cheap flights to Cancun* Book cheap hotels in Cancun*
If you're planning a trip in the Americas, you can also check out the classic rainforest routes in Peru and Brazil to witness the greatness of Amazonia.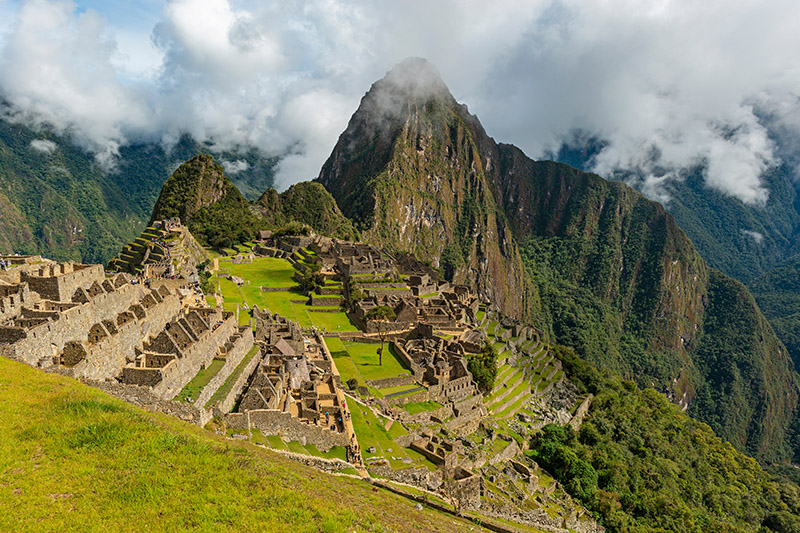 If your destination is in Africa:
Madagascar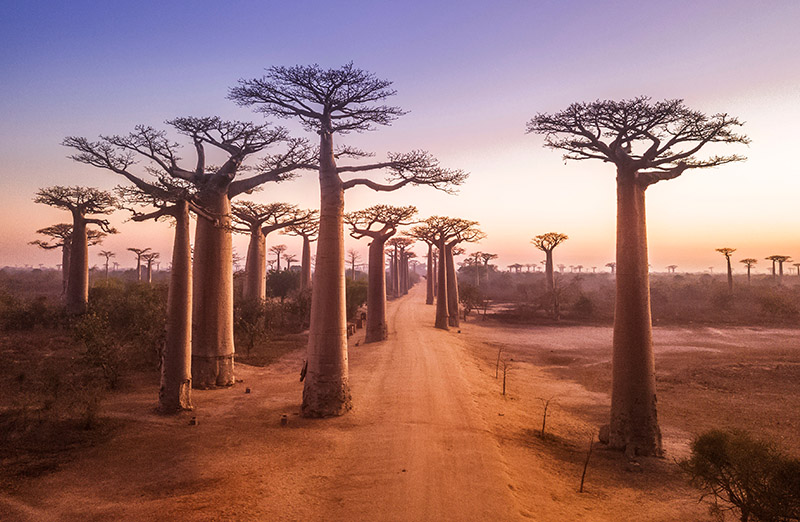 The African island of Madagascar has tropical rainforests in the east and deserts in the west, but in reality the entire island is like a tinderbox of natural wonders and magic, from its revered "upside down" Baobab trees to its amazing wildlife. As an island habitat, life on Madagascar has evolved separately over the past 80 million years, giving it an unmatched level of natural diversity. 150,000 kinds of rare species of flora and fauna are unique to this geographical location.

As well as its rainforest, the island has prairies, deserts, plateaus, terraces, and coastal areas, each of which are packed with unique specimens not found anywhere else on Earth. If there are animals that may only reside in our imagination, chances are we'll spot them on the island; we cannot discredit the Lemur King now, can we? "I like to move it, move it", indeed.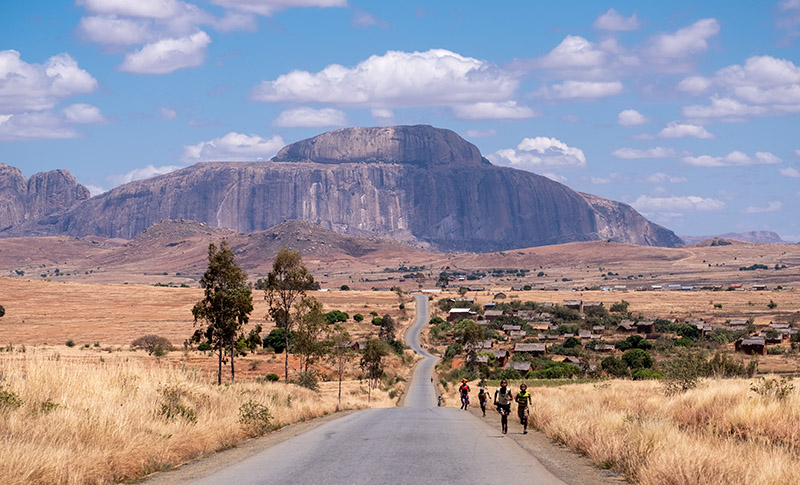 Find cheap flights to Madagascar* Book cheap hotels in Madagascar*
Rainforests are a mystical creature of nature that warrants our utmost presence of mind for their surreal landscape, evolving climate, thriving flora and fauna, and most importantly, preservation efforts by those concerned. When walking through the depths of the forest, we should be aware, responsible, and leave it the way it was before our arrival. Let us vow to leave nothing but our footprints behind!
Author's note:
When I first ventured my way in the rainforest, I was shocked by the rumours of snakes in the summer. In all honesty, I did not know how to deal with a python hanging over my head. Fortunately, I am yet to encounter one, even in the summer. Each morning, I wake up to the sounds of rustling leaves and chirping birds. The rare species of birds such as the Rainbow lorikeet inhabiting the magical trees are like my own natural alarm. It is a surreal experience but one I will remember for years to come.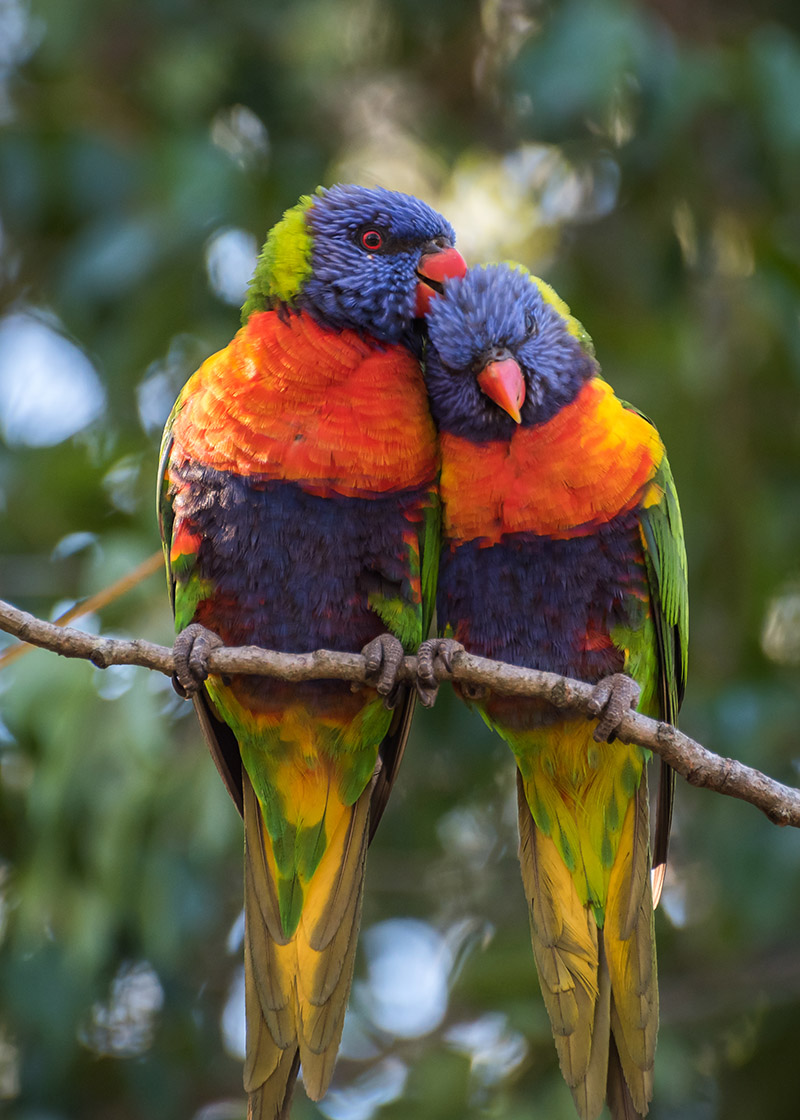 If you are planning to come and indulge in a tropical rainforest adventure, remember to make necessary preparations including any vaccinations you might need to get well in advance, a waterproof compass and other useful appliances. I wish you a safe trip!
*Note: These rates are based on search queries made on KAYAK.com.au on 17 October 2018. The prices are quoted in AUD. Flight prices are based on results for a return economy flight search. Hotel prices are for double occupancy and include taxes and fees. Prices are subject to change, may vary, or no longer be available.