As the clock strikes midnight on 31st December, where will you be? Usher in the New Year with great travel memories by celebrating at any of these iconic cities. These cities are synonymous for epic New Year's Eve celebrations, so save this list for next year's planning with your loved ones, family and friends!
New Year's Eve in New York City, USA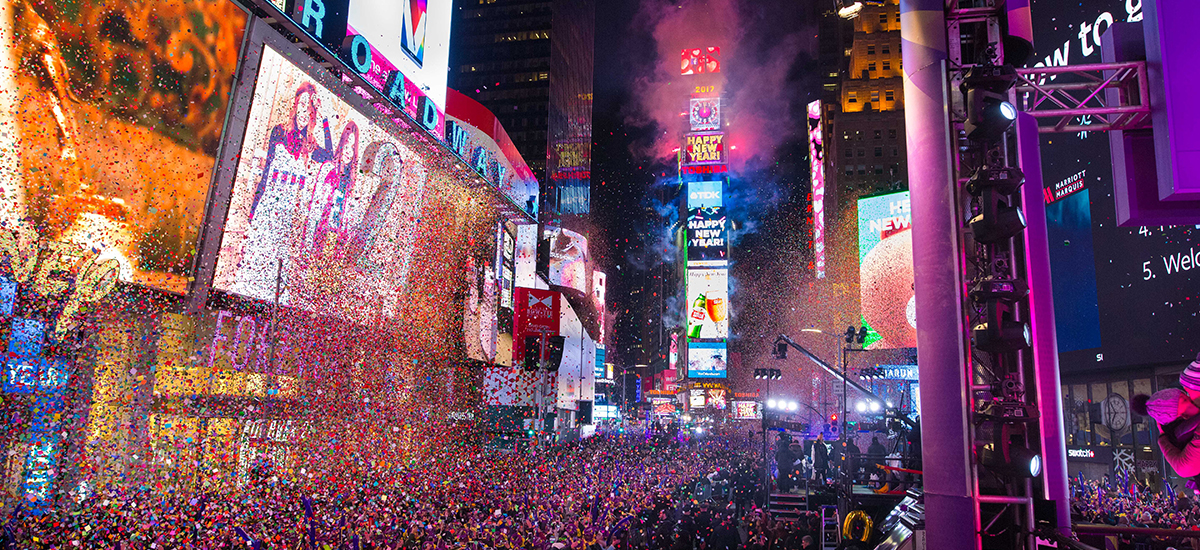 New Year's Eve celebration at New York's Times Square is probably the most recognisable New Year's eve celebration in the world – the quintessential countdown celebration, and with good reason as you can look forward to performances by big name stars on stage, capped off with that iconic ball drop.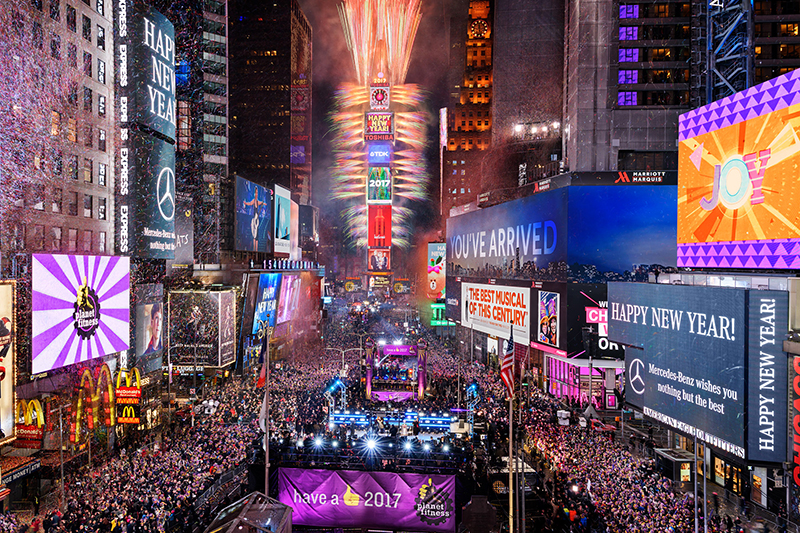 New Year's Eve in Berlin, Germany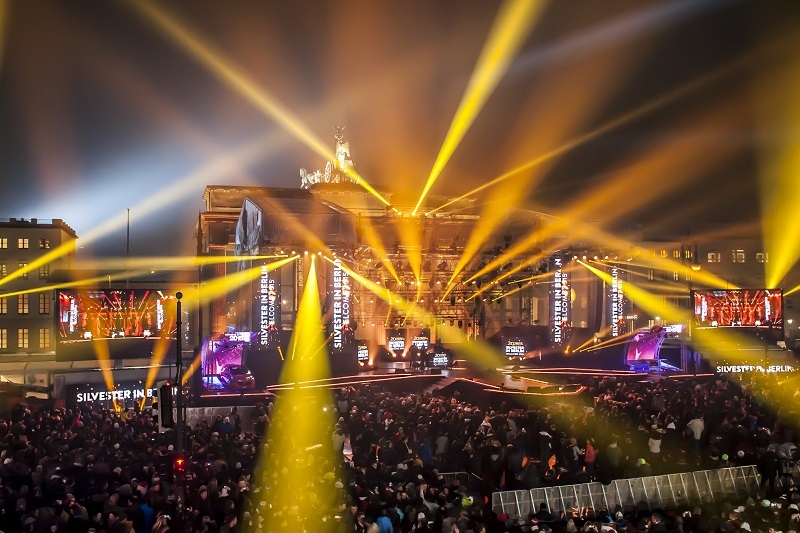 Join more than 1 million people fill up "The Party Line" for "Silvester" (what the Germans call New Year's Eve) on the last day of December, the line being a long celebration arena starting from the Brandenburg Gate, with music stages, F&B tents serving staple German festival fare like beer, sausages and mulled wine, and the midnight fireworks show.
New Year's Eve in Rio de Janeiro, Brazil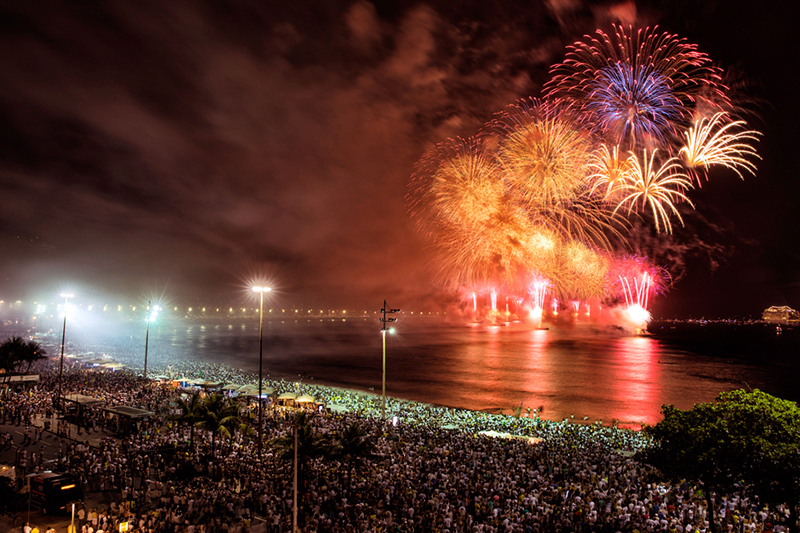 The famous Copacabana beach is where the action is on New Year's Eve. The night starts with music shows on stage ranging from Samba dances to rock bands rockin' out. Cariocas (people from Rio de Janeiro, the city) wear white on new year's eve, with the belief that it will bring good luck, perhaps symbolising a clean slate. The night ends with 2 million revellers witnessing the amazing annual fireworks show and sprays of champagne everywhere.
New Year's Eve in London, United Kingdom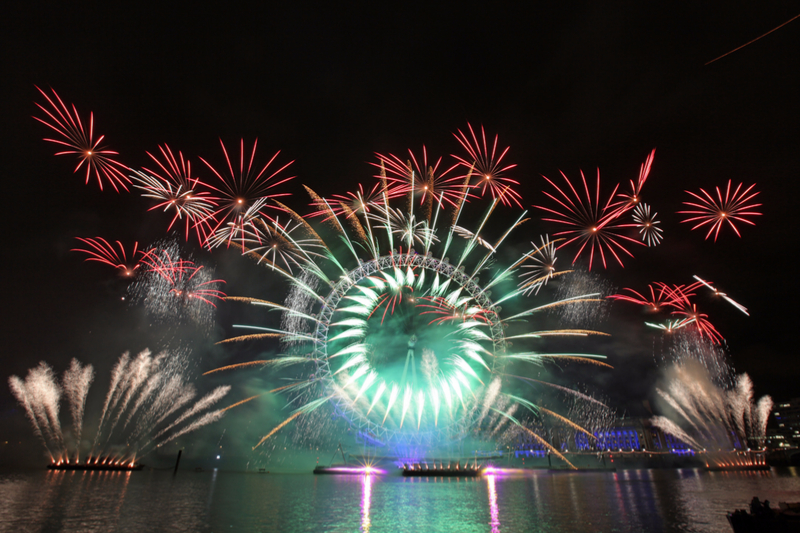 Celebrating New Year's Eve in London is like getting an upsized tour of the usual sightseeing landmarks of the city. On the River Thames, Londoners, tourists and their renowned street buskers celebrate the coming of the New Year together, with the midnight countdown done to the chiming of Big Ben, fireworks sprouting forth from the Eye on London, and everyone singing together to Auld Lang Syne.
New Year's Eve in Nassau, the Bahamas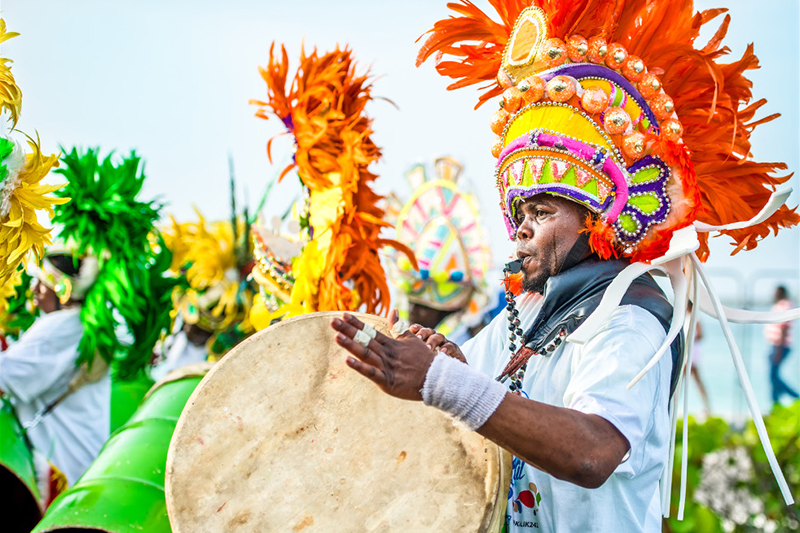 Looking for a more relaxing New Year getaway? Then head on to the Bahamas. Make no mistake, though. While the atmosphere is generally more laid-back, they do know how to party full-force over here, with the parties being held everywhere from five-star hotels to impromptu beach gatherings, all with views to spectacular fireworks. The next day, watch the Junkanoo parades, which are like the Bahamas version of the Mardi Gras.
New Year's Eve in St Petersburg, Russia
Because Russians celebrate two Christmases – on December 25 and the Orthodox Christmas on January 7, and two New Years, with the other one on January 13, celebrating New Year's Eve on December 31 is like major party time. The biggest draw, however, would be just how ethereally beautiful the city can be during this time, with white snow everywhere during the day, and lit up buildings and Christmas trees at night. Wait for the fireworks show above Palace Square to catch amazing Instagrammable views.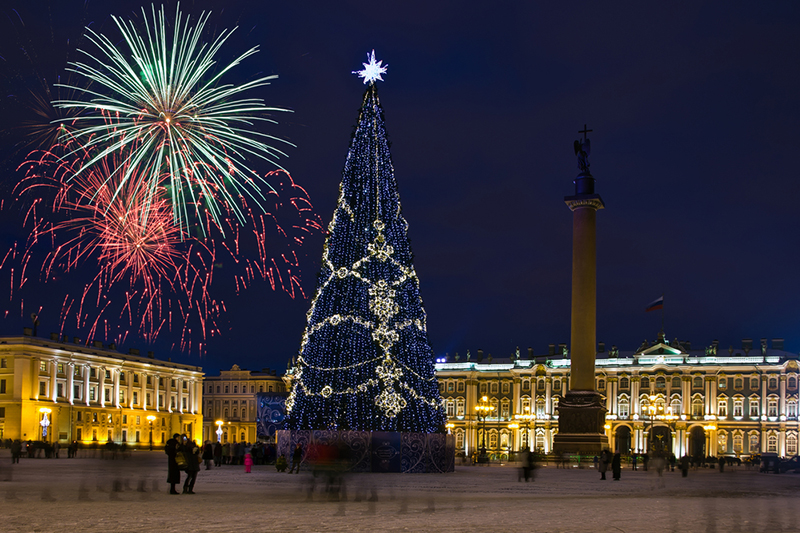 New Year's Eve in Valparaiso, Chile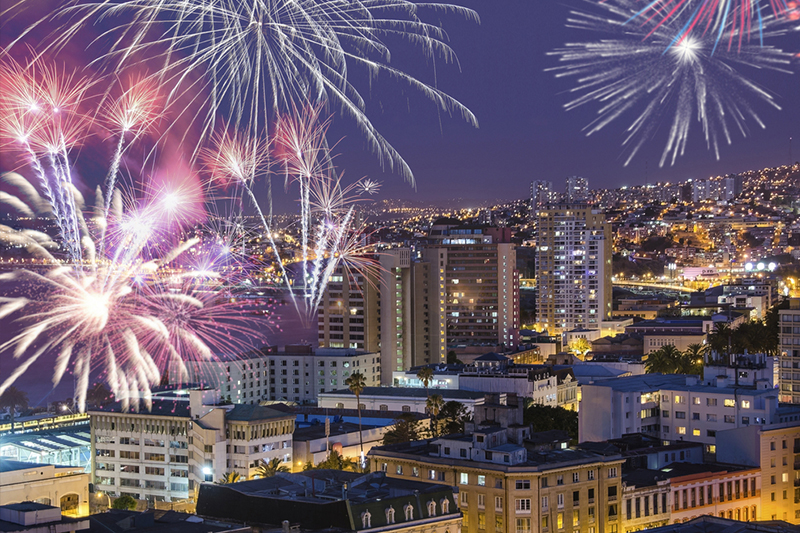 If you're looking for somewhere new for New Year's Eve, may we suggest Valparaiso, Chile? If you haven't been there, you'll be awed by the biggest fireworks display in South America come the new year, and get to experience something new at the UNESCO World Heritage site. Don't forget to place a $1000 Chilean peso bill in your right shoe for good fortune in the coming year.
New Year's Eve in Hong Kong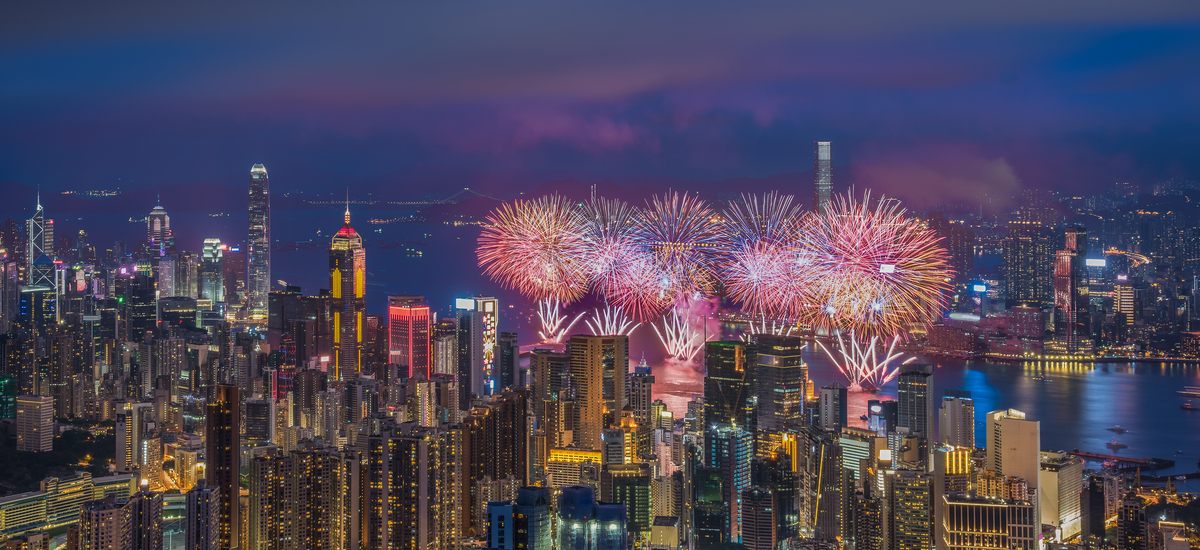 The place to be on New Year's Eve in Hong Kong is Victoria Harbour, for the best views, make sure you get a spot on one of the New Year's Eve dinner and party cruises organised by various ferry and yachting companies. You'll get to see a panoramic view of the daily Symphony of Lights featuring a musical show of lights over 45 buildings in Hong Kong, and at midnight, one of the world's best firework performances over the city skyline.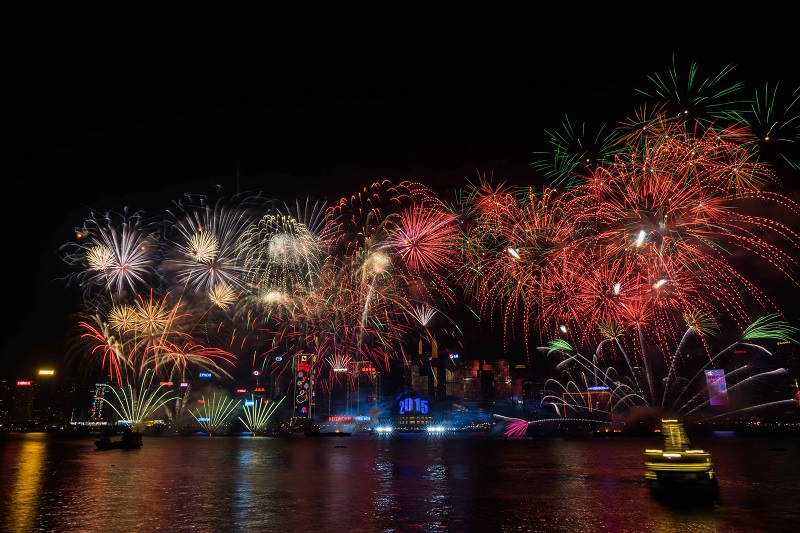 New Year's Eve in Cape Town, South Africa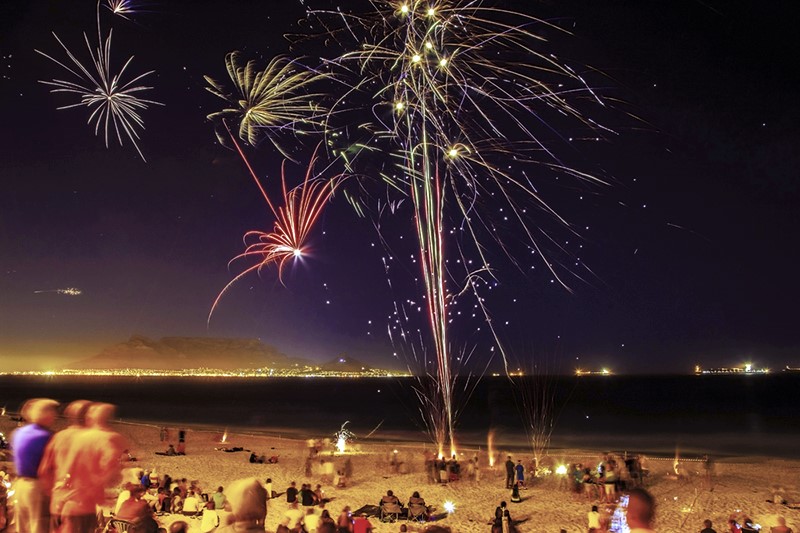 Join the New Year's Eve party on top Table Mountain, where you see all the fireworks shows happening around the city, especially at the Victoria & Alfred Waterfront, where you should head to if spending countdown in the city. Stick around a few days longer to catch the Cape Town Minstrel Carnival, also knowns as Kaapse Klopse, on January 2. A colourful carnival featuring competing sing-and-dance troupes, it has its history in Cape Malay culture harking back to the days when slaves were given January 2 as a holiday to celebrate the New Year.
New Year's Eve in Sydney, Australia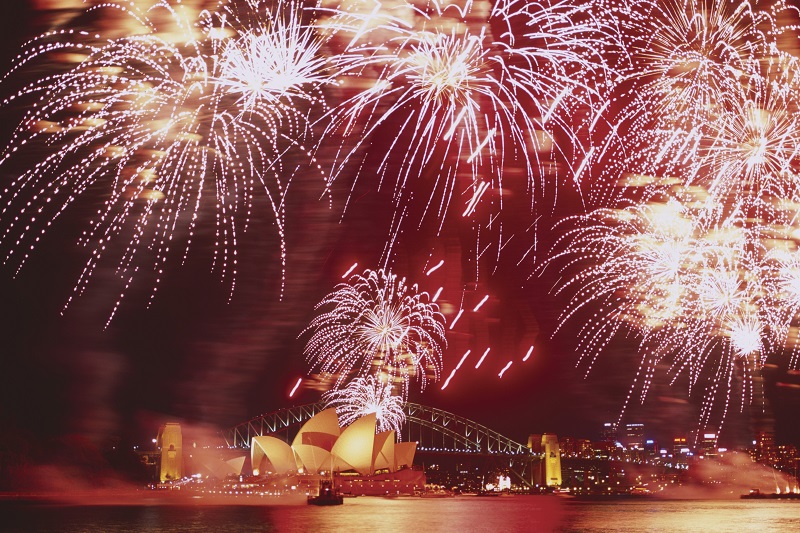 If you want to be ahead of everyone else, celebrate the New Year in Sydney, where the time is 16 hours ahead of New York, 11 hours ahead of London and 3 hours earlier than Hong Kong. Ring in the new year at any of the waterfront establishments for a great time for the whole family, with aerial acrobatics, a water show and the Harbour of Light Parade, or from a New Year's Eve cruise to see fireworks over the famed Sydney Opera House.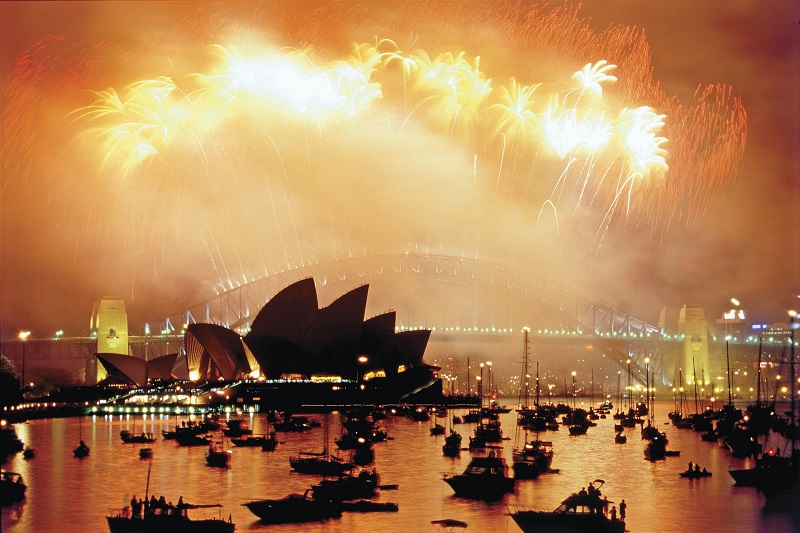 *Note:
These rates are based on the most recent data pulled from KAYAK.com.au, the cheapest prices are always displayed first, regardless of specific dates mentioned. The prices are quoted in AUD. Flight prices are based on results for a return economy flight search. Hotel prices are for double occupancy, are per night and include taxes and fees. Prices are subject to change, may vary, or no longer be available.