With the winter months already upon us, Aussies will be searching to escape the colder temperatures to destinations filled with sunshine and blue skies. With cold fronts sweeping across the major cities from early June, there's no better time to slip back into summer by booking a sun-drenched holiday.
To help Aussies plan an endless summer, the travel experts at KAYAK.com.au have rounded up the top destinations within Southeast Asia that boast a flying time of 10-hours or less, to keep that summer tan glowing.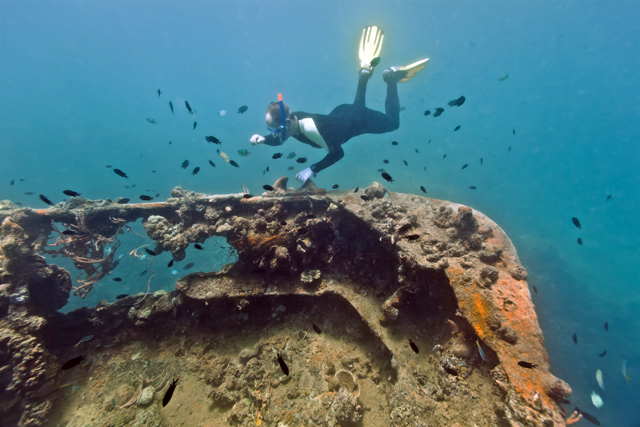 Bali
Known for its thronging beaches, beautiful rice paddies and delicious food, Bali continues to attract Australians looking for a relaxing holiday close to home. An Aussie favourite all year round, June is the ideal month to travel, with an average daily temperature of 27 degrees. While Seminyak and Kuta are popular spots, travellers may want to explore Balian; a lesser known tropical gem located in West Bali. The small beach village is a one to two-hour taxi ride (depending on the traffic) north of Seminyak but feels a world away with swaying palm trees and world class surf breaks, suitable for even the most experienced surfers. Balian also caters for avid yogis of all levels, with the Shankari Retreat attracting yoga lovers from across the globe.
Find cheap flights to Bali, from A$223** Stay at the Ayodya Resort Bali, from A$140*
Vanuatu
Vanuatu is the ultimate island oasis for an endless summer escape all within a short flight from Australia. Travellers are spoilt for choice when it comes to activities in Vanuatu, choosing from scheduled hikes up the rugged volcanic terrain, snorkelling through lush marine life, or connecting with local villagers to learn about the island's ancient culture. This is a perfect destination to disconnect from the rest of the world and recharge with a boost of sunshine.
Find cheap flights to Vanuatu, from A$567** Stay at the Breakas Beach Resort, from A$182*
The Philippines
Made up of more than 7,000 islands, the Philippines is a beach lover's paradise. From marooned banks of sands in the middle of the ocean, sprawling mega-islands like Luzon and Mindanao, to remote powdery white beaches in Boracay and Sugar Beach – there's an island to suit every taste. More adventurous travellers can play 'survivor' if they're inclined, uncovering hidden water holes and pitching a tent for the night on a deserted stretch of coastline. June marks the tail end of the dry season, making it a good month to visit before the rainy season hits.
Find cheap flights to Manila, from A$392** Stay at the Discovery Shores Boracay, from A$392*
Malaysia
Australian winter is the perfect time to visit Malaysia's east coast; an alternative to well-travelled routes such as Thailand and Bali. Malaysia has a variety of tiny unspoilt islands that are relatively unknown to the tourist pack. A top spot is Redang, a tropical destination with palm-fringed beaches and beautiful coral reefs. Snorkellers will be able to swim with sea turtles – a once in a lifetime opportunity, thanks to the local turtle sanctuary. Travellers may choose to discover other islands such as Tioman Island, which is part of Malaysia's protected marine park, Langkawi, or Sipadan.
Find cheap flights to Kuala Lumpur, from A$250** Stay at the Berjaya Langkawi Resort, from A$142*
Fiji
Fiji enjoys hot summer days almost all-year-round but June's shoulder season makes it a particularly great time to visit before peak crowds arrive. Travellers can choose between the two main islands of Viti Levu and Vanua Levu to sip on coconuts and enjoy the slow paced Fijian lifestyle. For those looking for privacy, there are plenty of secluded spots to discover, with nearly 900 smaller islands and inlets. Holidayers should take a day trip to The Mamanucas (a group of tiny islands) to enjoy world-class surfing breaks, soft corals, and incredible wildlife. Alternatively, the beaches there are idyllic and perfect for just relaxing.
Find cheap flights to Nadi, from A$439** Stay at the The Westin Denarau Island Resort & Spa, from A$239*
With so many sunny locations available, all within a reasonable 10-hour flight, there's no reason Aussies can't savour a bit of sunshine without blowing their budget. For even more ideas, travellers can use our Explore function to discover the best places they can reach within their set budget. Say goodbye to winter, and catch a flight back to endless summer!
*The hotel prices (including taxes and fees) are per night per room for double occupancy for the above and were found on KAYAK.com.au on 30 May 2017 for travel in June 2017, for the respective hotels mentioned in the release with a minimum 3-star rating. Prices are in AUD, may be subject to change and offers may no longer be available.
**The flight prices (including taxes and fees, excluding baggage fees) for one return-trip economy seat given above were collated on 30 May 2017 for travel in June 2017 from Sydney to the destination listed, unless specified otherwise. Prices are in AUD, may be subject to change and offers may no longer be available.
Also Read>> Avoid the crowds: Alternative destinations this summer