Many Aussies think there's not many things to do in Tasmania and that you can conquer it in a weekend but the truth is there's much more to the Apple Isle than just Hobart! There are certainly plenty of things to do in Tasmania. Known for its fine wine, white sandy beaches and eye-opening bushwalks, you can easily spend a week (or more) across the Bass Strait.
Tassie may be the smallest state in Australia but it packs a huge punch. The best way to see its endless jaw-dropping scenery is by renting a car. To get the most out of your Tassie travels, we recommend starting your drive in Hobart and winding your way up the east coast before flying home from Launceston. Ready to start planning?
Here are the things to do in Tasmania and the sights you simply cannot miss…
Port Arthur

About an hour south-east of Hobart lies Port Arthur, a small town that's famous for its dark and captivating history. The former convict settlement town is one of the best preserved historic sites in all of Australia and offers some great tours, including a night ghost tour which is especially creepy. It's also located in the heart of the Tasman National Park, and is the jump-off point to explore majestic cliffs along the newly opened Three Capes Track, which takes in Cape Hauy, Cape Pillar and Cape Raoul.
Stay at Stewarts Bay Lodge from A$177 per night*
Wineglass Bay

As soon as you reach the viewpoint overlooking Wineglass Bay you'll understand why it's one of the top ten beaches in the world. This flawless crescent with pink and grey granite mountains rising straight from the sea is one of Australia's most beautiful natural sights. It's the perfect location for bushwalking, fishing, sailing, kayaking, rock-climbing, or simply soaking up the spectacular coastal scenery.
Stay at Swansea Waterloo Inn from A$175 per night*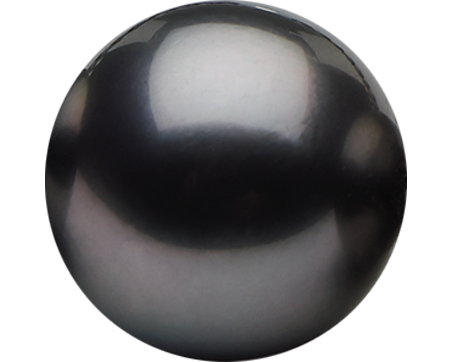 Bay of Fires Conservation Area

As you make your way back up the east coast, treat yourself to this slice of heaven. Known for its orange-hued granite rocks that cloak the coastline, Tassie's Bay of Fires is a picturesque place to unwind. Enjoy walking on the soft white sand beaches and swimming in the crystal clear ocean. The Bay of Fires caters for camping fans or those who want to indulge in luxury lodges by the water.
Stay at Tidal Waters Resort from A$190 per night*
Cradle Mountain

Tasmania is well known for its mountainous terrain and challenging treks that wind in and around the state's lakes and gorges. When it comes mountains, there's no looking past Cradle Mountain where you can find numerous day walks at your fingertips. For a breathtaking view, allow 6-8 hours for a return trek to the summit or, if you really want to test your endurance, embark on a 6-day hike along the world-famous Overland Track. Talk about a day full of activities, it's a strenuous but magnificent walk so be sure to prepare physically and mentally!
Stay at Peppers Cradle Mountain Lodge from A$580 per night*
Tamar Valley

Before jetting back home from Launceston, take a short detour to the Tamar Valley where you can discover Tassie's best scenic vineyards and pastures. Sample premium wines, including pinot noir (the drop for which the region is best known), at over 30 vineyards on the Tamar Valley Wine Route. Once you're done with the wineries, stop by Ashgrove Cheese for some tasting and watch the cheesemakers at work. Cap off the day by finding a spot by the river for a picnic and take a moment to soak up the serenity before flying home.
Stay at Country Club Tasmania from A$195 per night*
*The hotel prices above are for double occupancy (including taxes and fees) and were found on KAYAK.com.au on 3 November 2016 for travel in January 2017. Prices may be subject to change and offers may no longer be available.
**The flight prices shown above are for one return economy seat (including taxes and fees, excluding baggage fees) and were collated on KAYAK.com.au on 3 November 2016 for travel in January 2017. Prices may be subject to change and offers may no longer be available.
You Might Also Like: 5 Most Epic Aussie Road Trips To Just Get Away