There's no better feeling than jumping in the car with a group of mates, putting on a banging playlist and hitting the open road. But where should you go when you want to take the road less travelled and find a little more adventure? Luckily, we know a thing or two about great road trips in Australia.
Sometimes, the drive itself can be better than the destination and we've rounded up some of our favourites below. All you need to do is select the playlist.
Great Inland Way, New South Wales and Queensland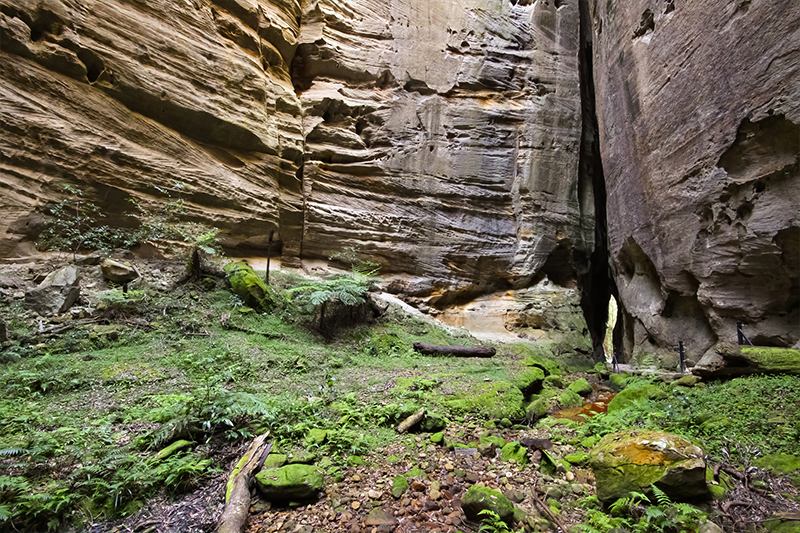 So this one is a bit of a biggie, best done over the course of at least a week. Backpackers from all over the world congregate in Sydney before starting to make their way up the east coast to Cairns. But what if there was another way to get all the way up north, without the crowds? The backway, also known as the Great Inland Way, takes you through small-town Australia in western New South Wales and Queensland. Along the way, make sure you look out for Lightning Ridge, Carnarvon Gorge and Charters Towers and take a water stop at one of the many traditional Aussie pubs. In total, this route is around 1,863 km so make sure you get comfy. Take a look at the full road trip here.
Find a cheap car hire in Sydney from $18 a day* Book cheap hotels in Sydney from $18*
East MacDonnell Ranges, Northern Territory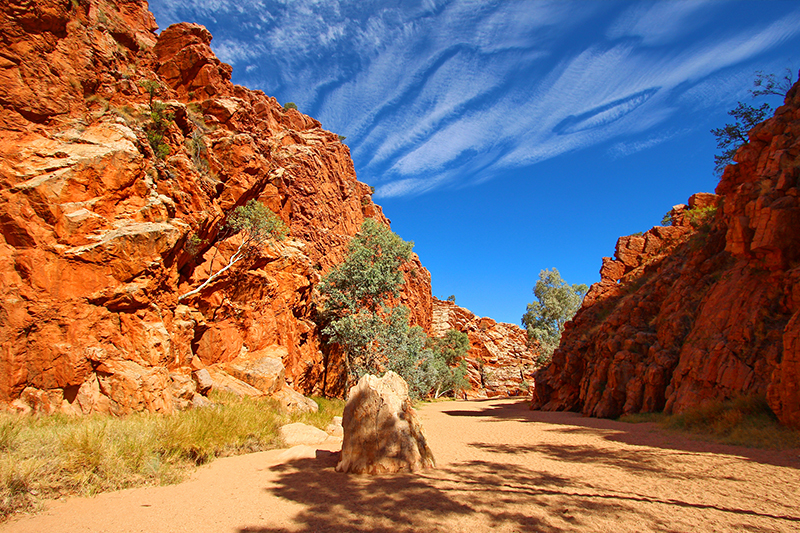 When heading up to the Northern Territory, most tend to stay in Darwin and make day trips out from there. So if you're looking for a bit of untouched nature, make your way towards the East MacDonnell Ranges, known to locals as the East Macs. Located near to Alice Springs, you'll see a wealth of Aboriginal rock art at the Trephina and N'Dhala Gorge and you can even explore ghost towns and gold mines at Arltunga. The perfect getaway from the city, this route is easily accessible by a regular car if you're driving from Alice Springs.
Find a cheap car hire in Alice Springs* Book cheap hotels in Alice Springs from $25*
The Pilbara, Western Australia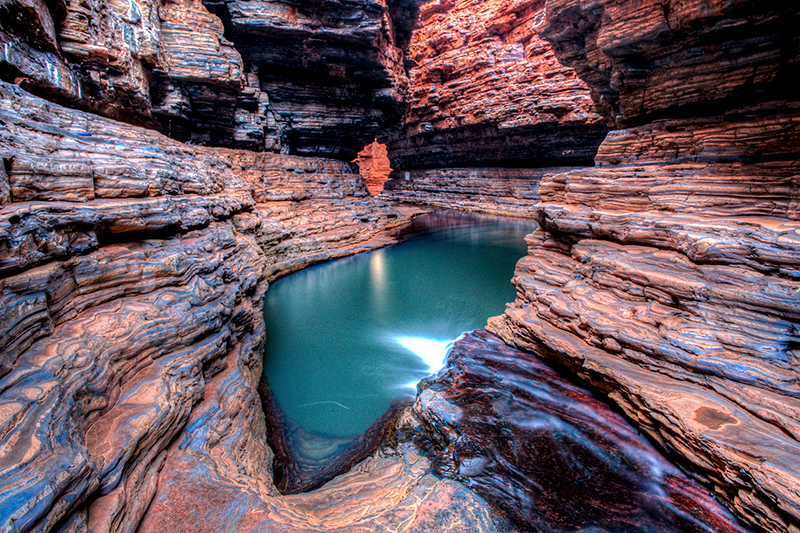 If you've got time on your hands and you find yourself in Western Australia, like everyone you will probably want to drive up to the Kimberly. But slow down and make sure you're not overlooking some fantastic sights the region has to offer. The Pilbara region is best known for its red earth, iron ores and subterranean fauna, perfect for those looking for vast open spaces and few tourists. Starting in Newman, wind your way to Dampier through Karijini and Millstream Chichester National Park to fully appreciate all of the waterfalls, gorges and swimming holes on offer.
Find a cheap car hire in Newman* Book cheap hotels in Newman*
Find cheap flights to Newman (ZNE)
You may also like: Seven days to Broome: the ultimate WA road trip
Kangaroo Island, Southern Australia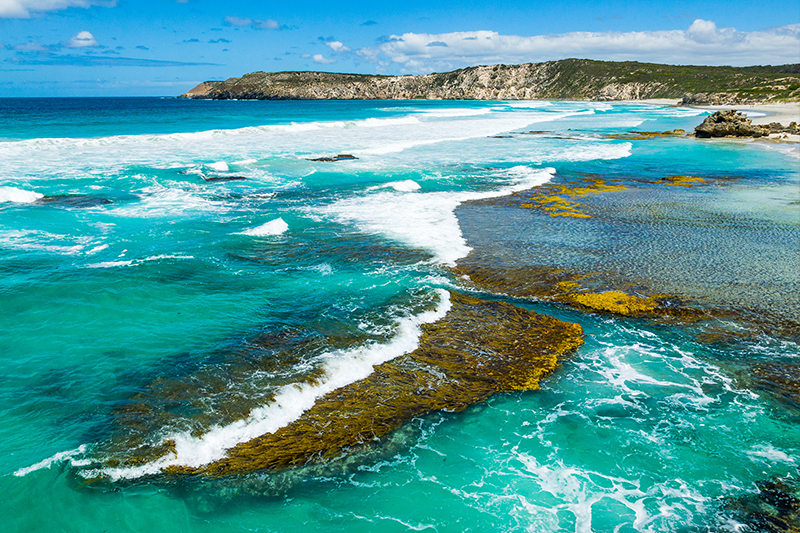 If you love pristine and untouched landscapes, you'll love Kangaroo Island. Once you arrive on the island via ferry from Cape Jervis, there are plenty of spots to tick off your list. If you're an animal lover, head to the south of the island towards seal bay where you'll spot a colony of Australian sea lions or if you're a beach bum, drive down and park up at Vivonne Bay, known to locals as one of Australia's best beaches. We recommend spending around four days exploring, although of course you can always stay longer if you want to take your time.
Find a cheap car hire in Adelaide from $21 a day* Book cheap hotels in Adelaide from $20*
The Great Ocean Road, Victoria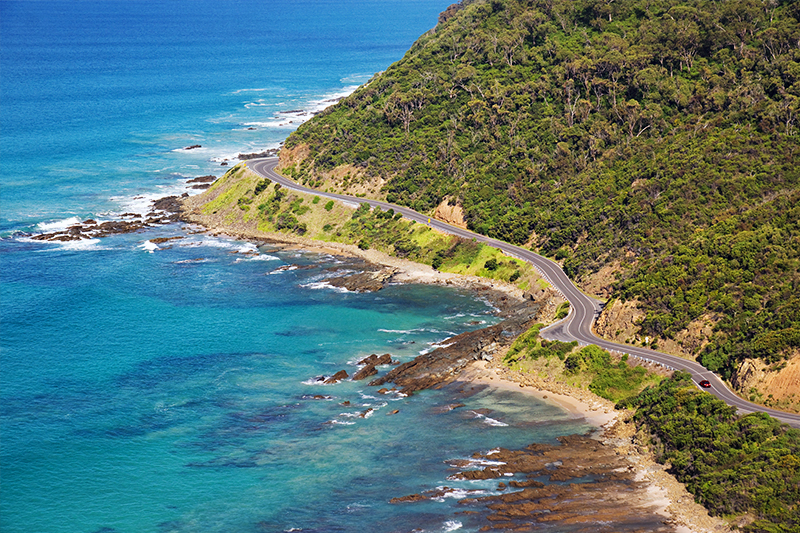 We hear you, you've done the Great Ocean Road five times and then some. But have you ever gone beyond the well-tracked road? Once you've seen the much-loved attractions such as the 12 Apostles, the Bay of Islands and Loch Ard Gorge, if you keep driving, you'll leave the day trippers for dust. Once you arrive in Portland, take the opportunity to stretch your legs and take a walk to the edge of the highest sea cliffs in Victoria to spy on a colony of around 650 fur seals. With Portland being only half a day of driving away from the main stretch of the Great Ocean Road, you'd be crazy to miss this one out.
Hire a car in Melbourne from $17 a day* Book cheap hotels in Melbourne from $23*
*Note: These rates are based on search queries made on KAYAK.com.au on 9 February, 2018. The prices are quoted in AUD. Flight prices are based on results for a return economy flight search. Hotel prices are for double occupancy and include taxes and fees. Prices are subject to change, may vary, or no longer be available.