What does Christmas mean to you? If you're thinking of snow and hot cocoa around the fire, chances are you're not from around here. All that cold-weather noise can seem like it's coming from another planet when you're out on your Christmas beach barbie.  But that doesn't mean you have to go all the way to the frigid reaches of the Arctic to find your share of Christmas cheer. We've already shared some of the best Christmas markets in Europe – now, we're back to let you know of our favourites around Asia-Pacific. If you're looking for something different yet festive, these last-minute holiday getaway spots are perfect for you to join in the festivities!
Christmas Markets in Japan
Roppongi Hills Christmas Market, Tokyo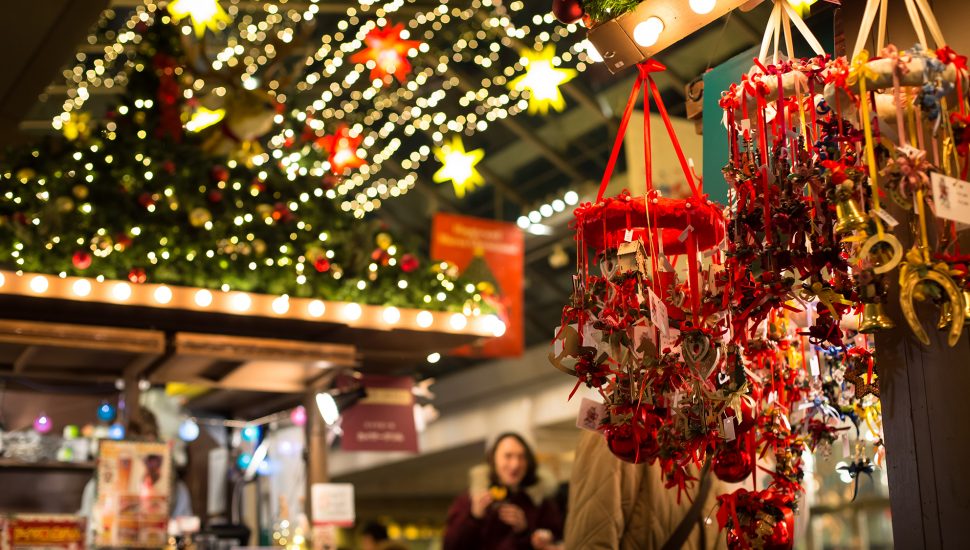 When: 23 November – 25 December 2018 (11am to 9pm, till 10pm from Fri-Sun and public holiday)
Where: Roppongi Hills O-Yane Plaza, 6-10-1 Roppongi Minato-ku, Tokyo
Visit their website
This annual German-style Xmas extravaganza has been going strong for over a decade, so it must be good. Expect to find festive goods as well as Deutsch delicacies like beers and sausages. You'll be looking like Santa Claus in no time!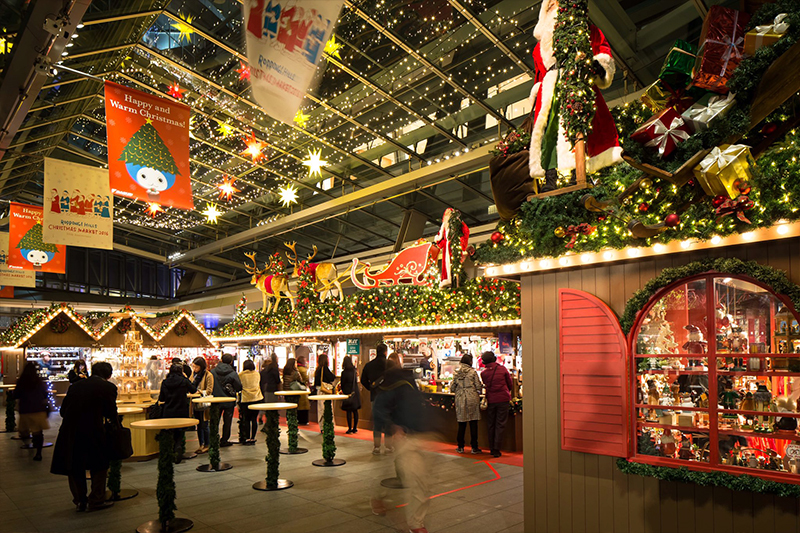 Hibiya Park Christmas Market, Tokyo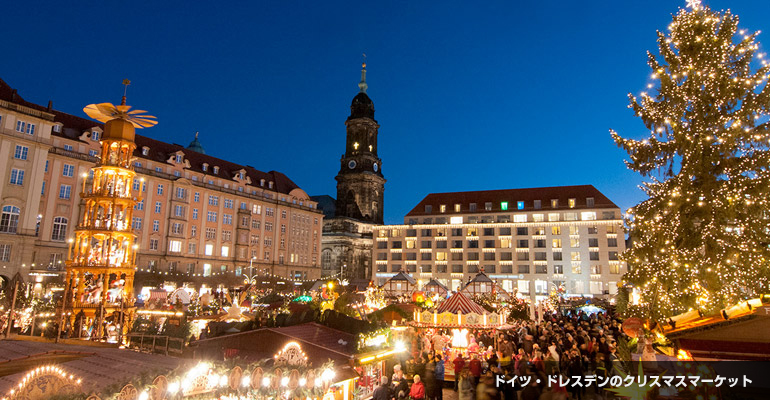 When: 14 – 25th December 2018 (11am to 10pm)
Where: Hibiya Park Fountain Plaza, 1-6 Hibiiya-koen, Chiyoda, Tokyo
Visit their website
It's Tokyo's biggest (and best, in my humble opinion) Christmas market, but owing to its location near Ginza—not to mention the general popularity of Christmas markets—the venue gets crowded. There is, however, plenty of seating in the tented area, as well as tables and benches here and there throughout the market. You can find their signature illuminated Christmas decorations, traditional sweets,  heated wine, and a huge variety of decorations and small gifts at the stalls.
The German Christmas Market, Sapporo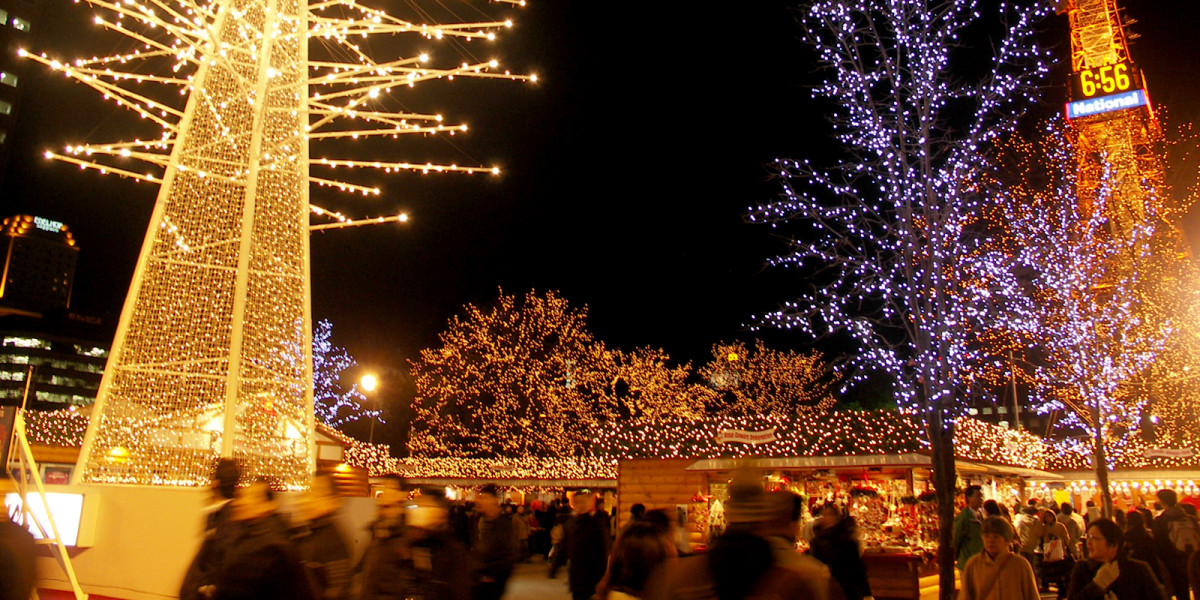 When: 22 November – 25 December 2018 (11am to 9pm)
Where: Odori Park, 7 Odorinishi, Chuo-ku, Sapporo
Visit their website
You may have noticed a certain Teutonic element shared amongst most of Japan's Christmas markets, and this one in Sapporo is certainly no exception. In their 17th year, this event celebrates sister-city relations between Sapporo and Munich. Highlights include the German-style booths and amazing light decorations, as well as all the usual Christmas wares and German food and drink!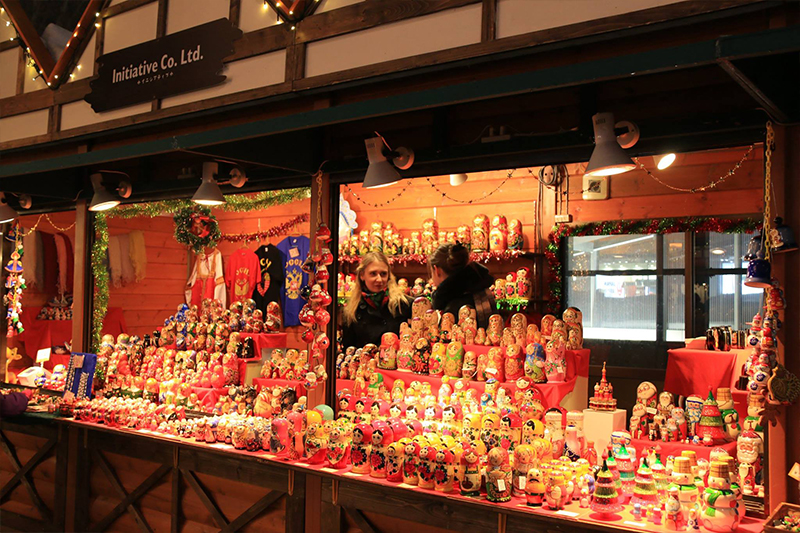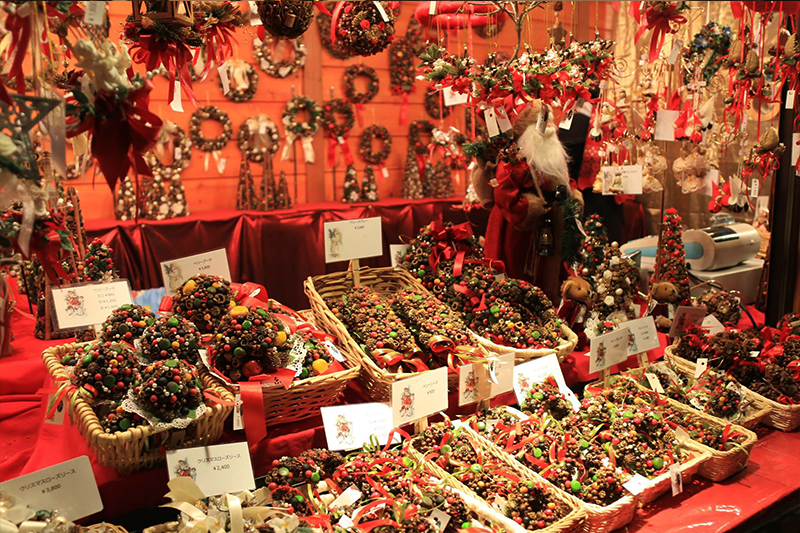 Find cheap flights from Sydney to Sapporo* Book cheap hotels in Sapporo*
Yokohama Red Brick Warehouse Christmas Market, Yokohama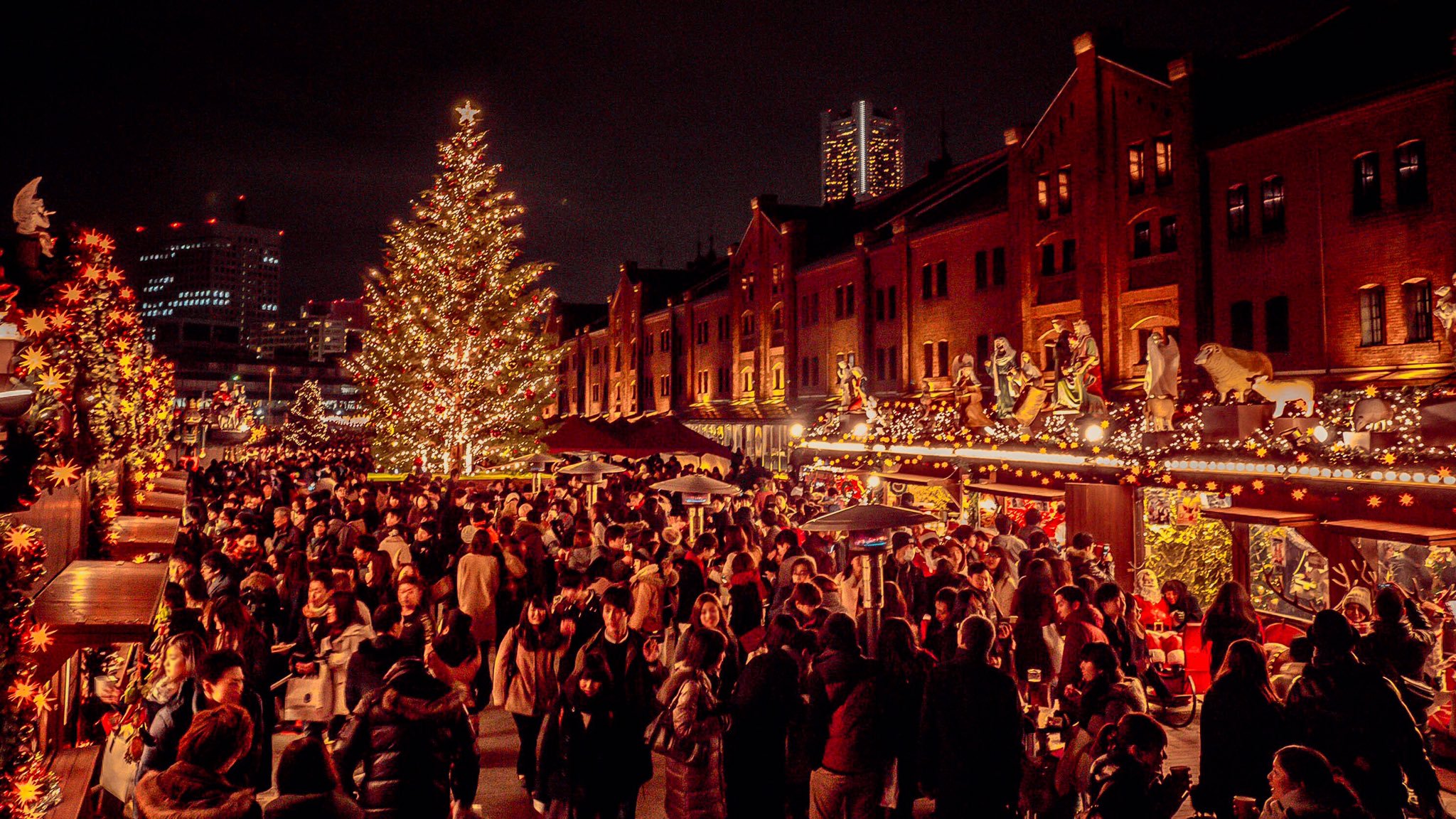 When: 23 November – 25 December 2018 (11am to 10pm; till 11pm from 16-25 December)
Where: Yokohama Red Brick Warehouse, 1-1-1 Shinko, Naka-ku, Yokohama
Visit their website
Also in its 9th run, this Christmas market around an hour from Tokyo is another popular one, with over 800,000 visitors last year. Inspired by the Christmas market in Cologne, you can definitely feel festive with the massive decorated fir tree, German-style Hütte (huts) selling various holiday ornaments, and traditional German Christmas foods that will surely warm you up.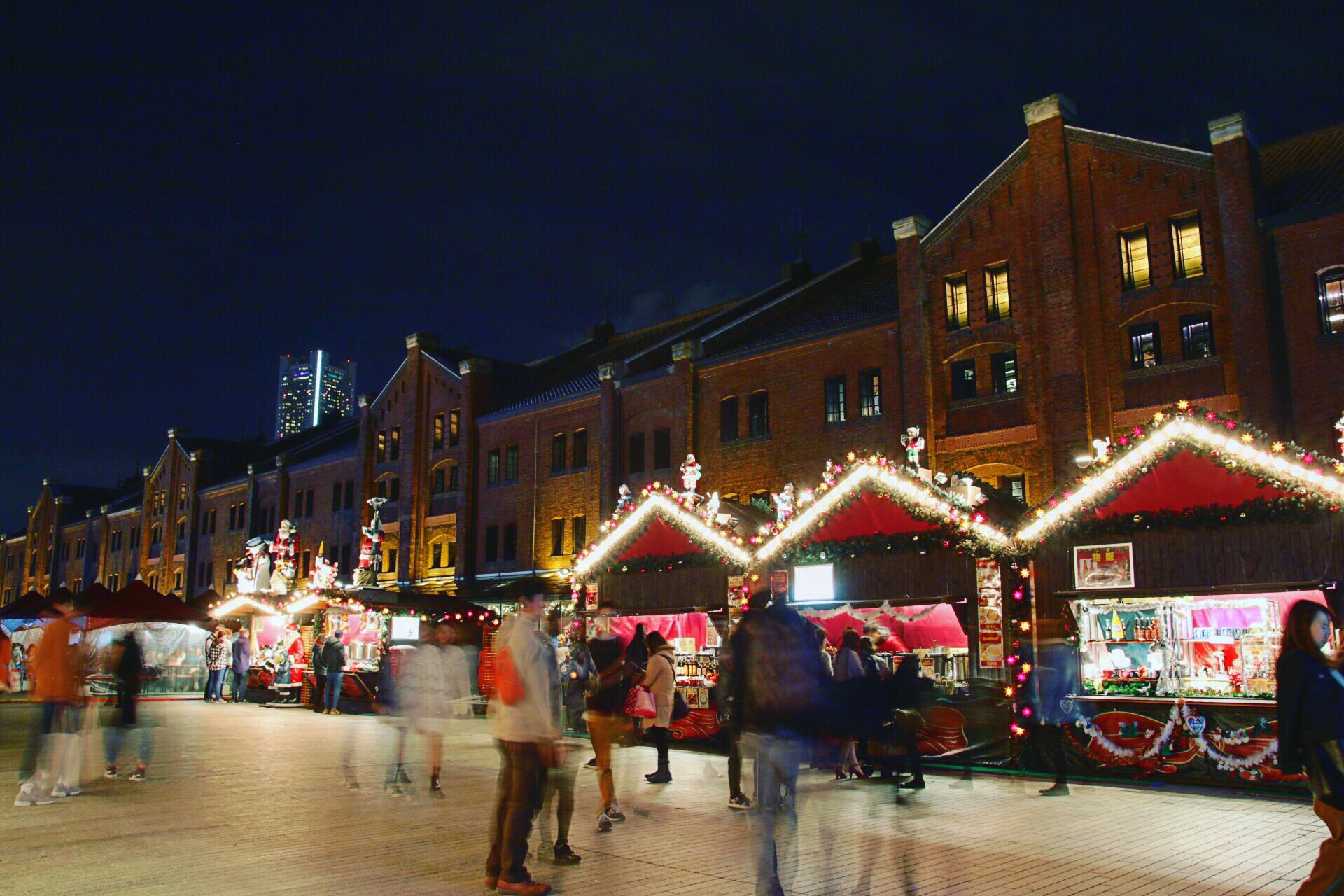 Christmas Market in Taipei, Taiwan
Christmasland in New Taipei City
When: 16 November 2018 – 12 Jan 2019
Where: In front of New Taipei City Hall, 161, Section 1, Zhongshan Road, Banqiao, Taipei
Visit their website
For a city where Christmas day is not even a public holiday, Taipei sure knows how to celebrate! From Taiwan's largest and longest 3D projection light show, or the Christmas market with stalls, a winter playground, concerts and its gigantic Christmas tree in the middle of it all.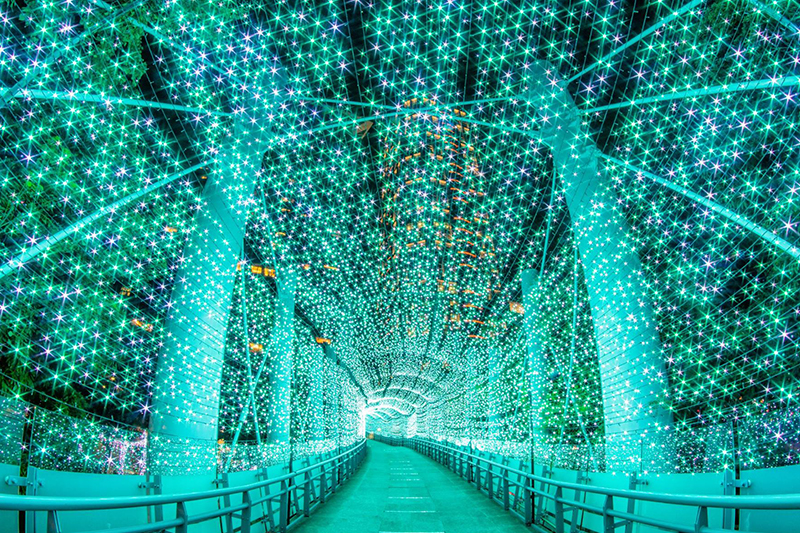 Christmas Markets in Singapore
Christmas Wonderland at Gardens by the Bay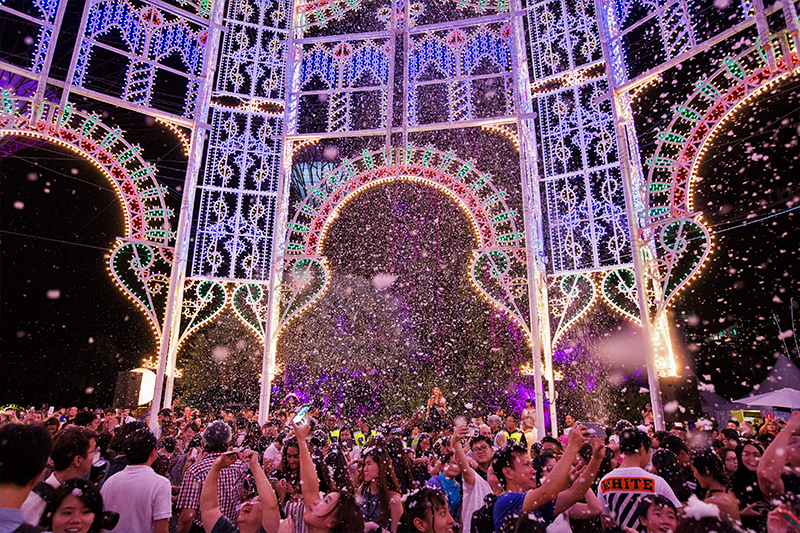 When: 30 November – 26 December 2018 (4pm to 11pm)
Where: Gardens by the Bay, 18 Marina Gardens Drive, Singapore 018953
Visit their website
It's not just a Christmas Market – it's a whole Christmas experience on the sunny island of Singapore! Shop for trinkets, gifts and great food at the festive Christmas Market, while also enjoying sights and activities including the giant illuminated Christmas Tree, Light Sculpture show, acrobatic performances and carnival games.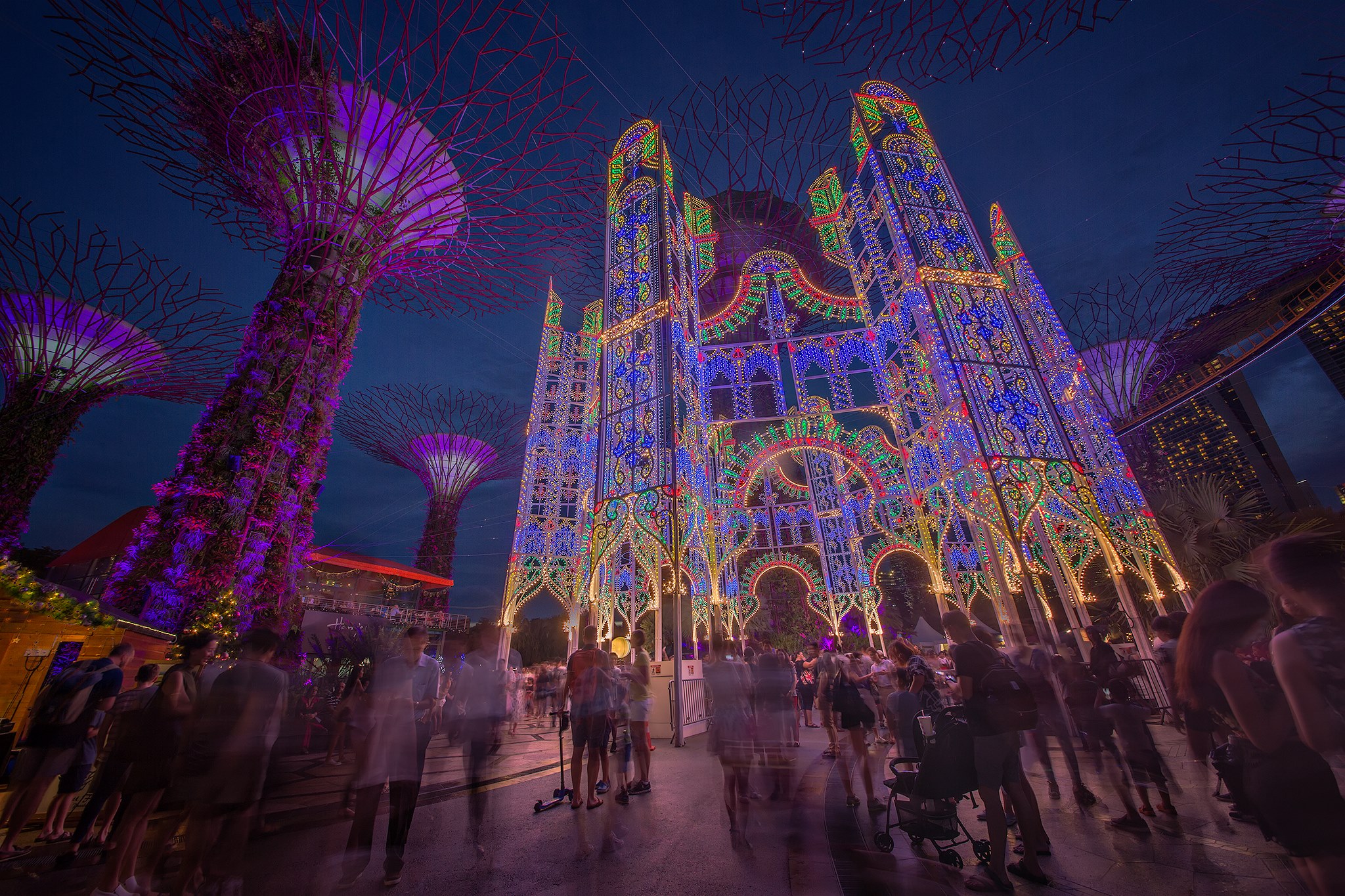 Christmas Markets in Australia
Carriageworks Christmas Farmers Market, Sydney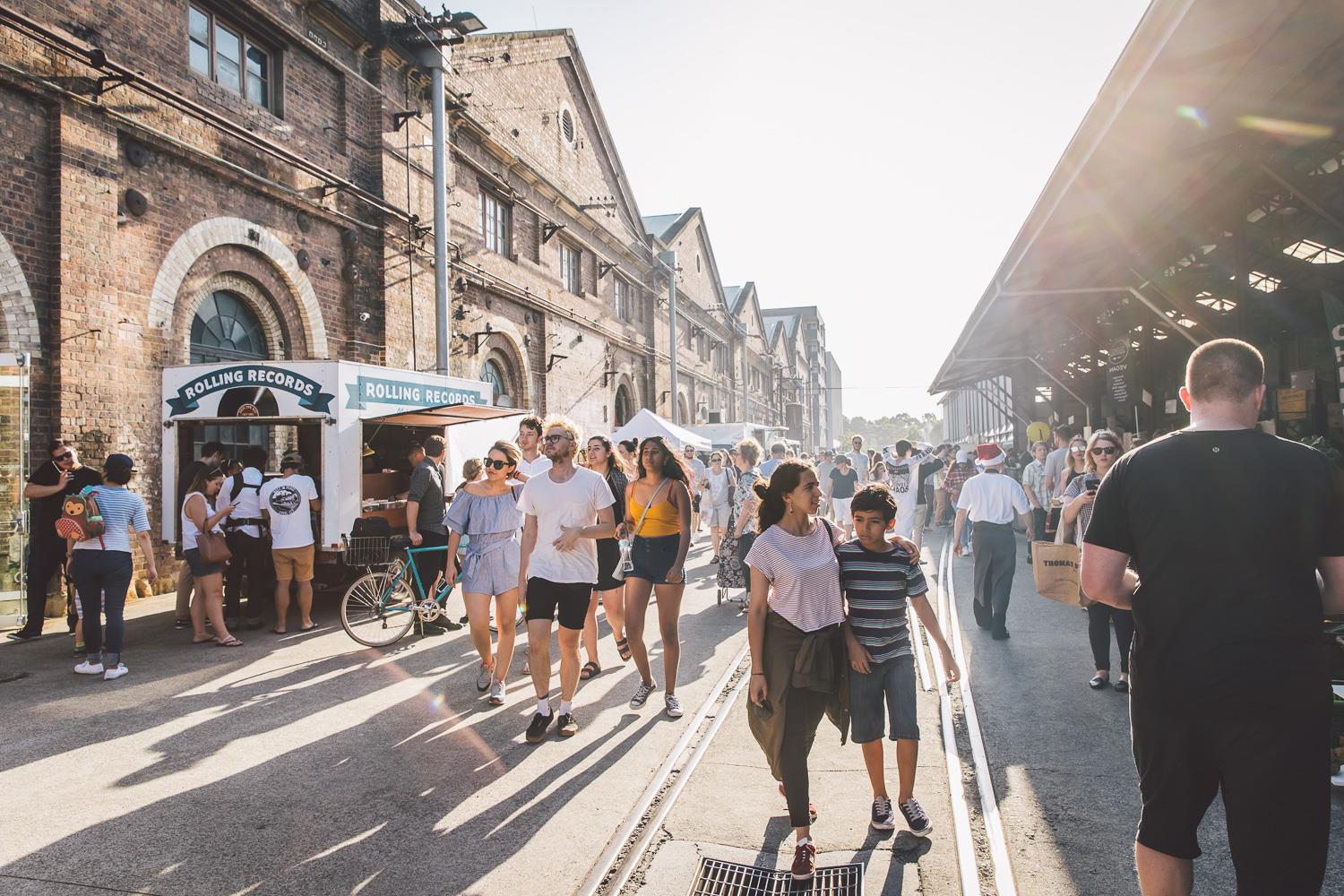 When: 23 December 2018 (8am to 1pm)
Where: Carriageworks, 245 Wilson Street, Eveleigh, Sydney
Visit their website
This year, Carriageworks is switching up the twilight market and turned it into a bright and sunny daytime one! It's a festive version of the venue's weekend Farmers Market so the primary focus is on seasonal produce – which is perfect if you want to take the reins and whip up a home-cooked Christmas meal. Held two days before Christmas, it's also great for that last-minute shop before the holidays kick in! Freshly made food is available to purchase and Christmas carolers will roam throughout. So! Expect fresh produce including turkey, hams, cheeses, seafood and fruits and vegetables. You'll also find prepared food such as organic, handcrafted cordials, plum puddings, and crafter wines.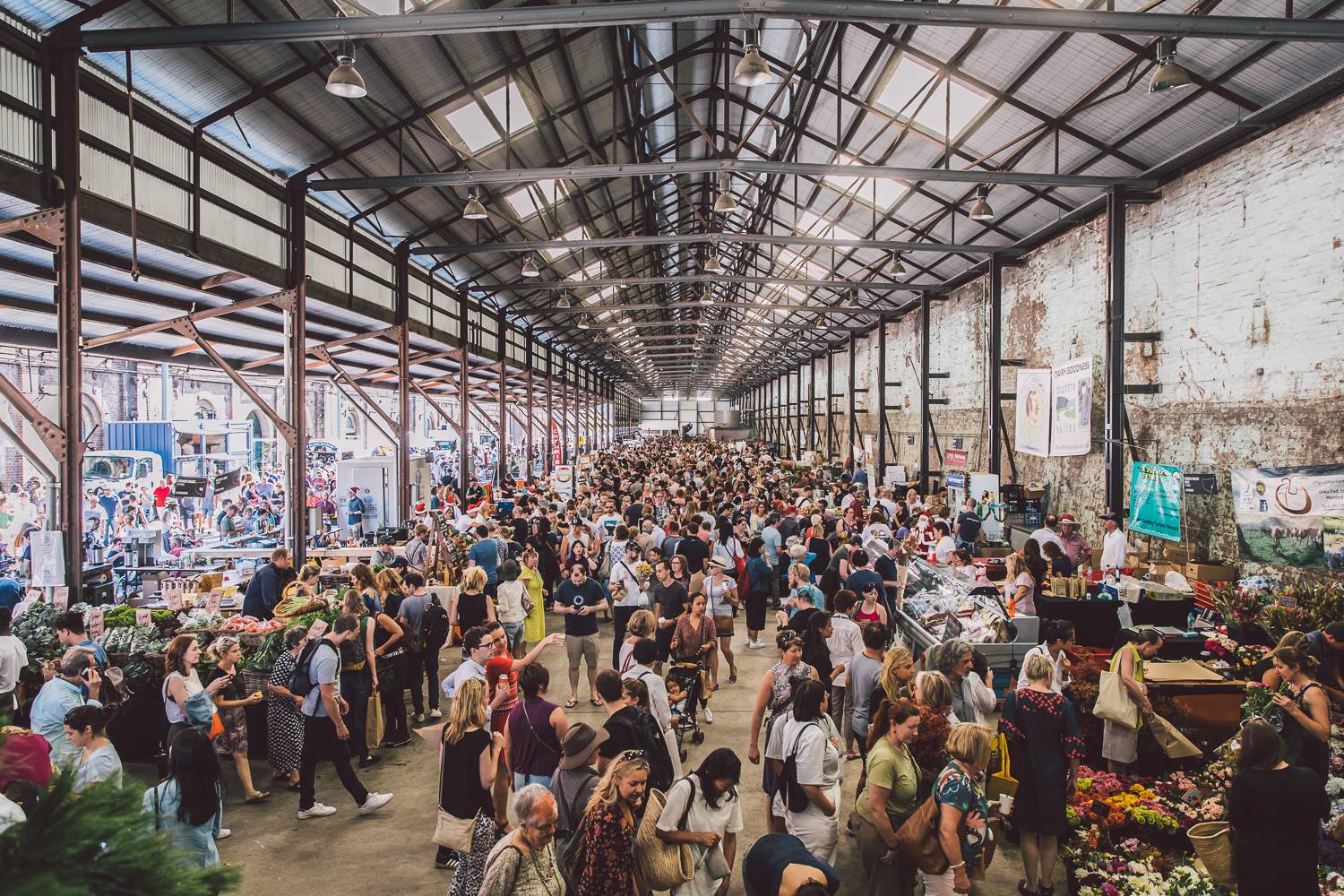 Hahndorf Christkindlmarkt, Adelaide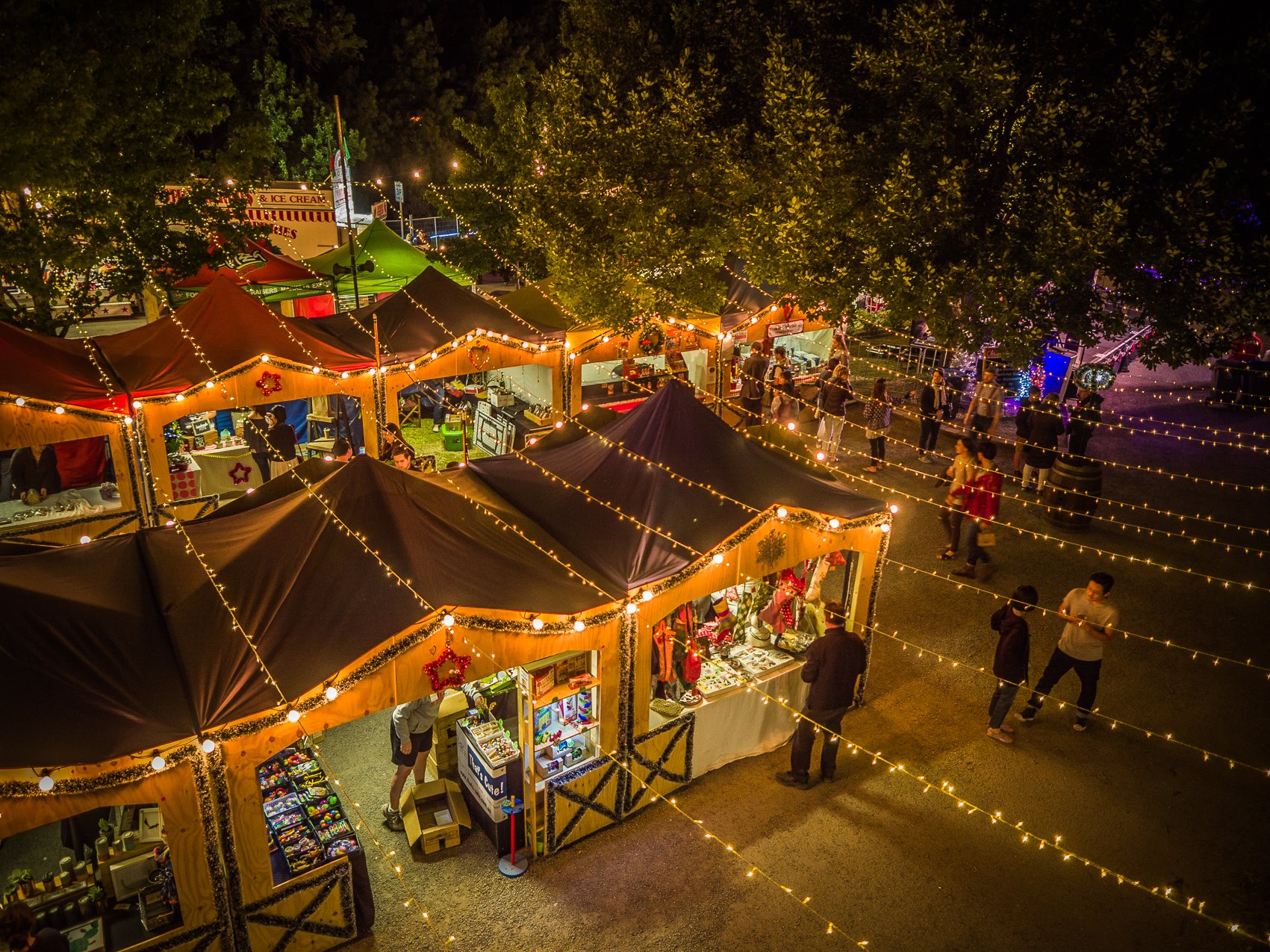 When: 14th – 16th December 2018
Where: Corner of Main Street & Auricht Road Hahndorf, South Australia 5245
Visit their website
Hahndorf Christkindlmarkt boasts an authentic European-style Christmas market-based on the German town of Hahndorf. Within a warm Aussie setting, this Christmas market captures the essence of community, celebration, fun, laughter, and family that can typically be found in many cities in Europe over the festive Christmas period. This much-anticipated event is organised and run by C3 Church Adelaide Hills, and promises to have over 50 stalls, entertainment, and food for the whole family.
*Note:
These rates are based on the most recent data pulled from KAYAK.com.au, the cheapest prices are always displayed first, regardless of specific dates mentioned. The prices are quoted in AUD. Flight prices are based on results for a return economy flight search. Hotel prices are for double occupancy, are per night and include taxes and fees. Prices are subject to change, may vary, or no longer be available.'