Vietnam is a country that is full of energy, where past and present come together, and where a new experience waits around every corner. Hanoi acts as a focal point for Vietnamese culture – here, in the capital, you'll find the country's most vibrant cultural events, its best museums, and many reminders of its political realities. Lovers of food, art, Buddhism, and history all fall in love with this city – there's truly nothing like it anywhere else in the world.
You've read our article covering budget hotels in Vietnam, exploring Vietnam with kids and even the best rooftop bars in Ho Chi Minh City. Check out these top tips from our friends at TUBUDD, a mobile app for travelers to find a local buddy or tour guide on holiday. We've gathered all the advice that our TUBUDD buddies have dished out about things to do in Hanoi, including some extra tidbits covering Ho Chi Minh City, Ha Long City, Phu Quoc, Dalat and Da Nang thrown in for good measure. Read on!
What You Need To Know When You Visit Hanoi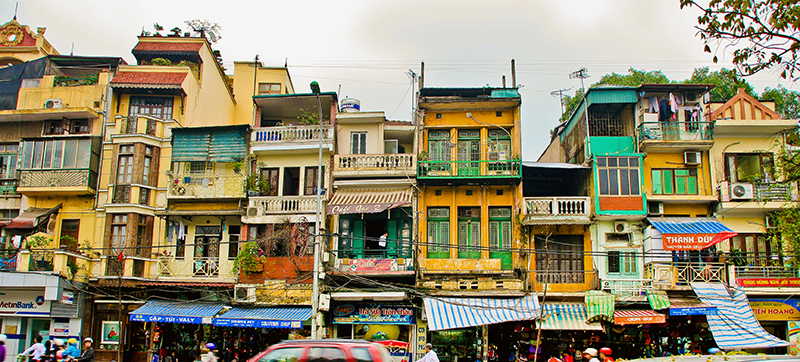 "Hanoi is a city of chaos. The best advice is just to take it all in. If you stay in the city for a couple of days just walk around and experience all the city has to offer. Then spend a couple of days in the surrounding countryside areas to really get the idea of the local life." ~ Vi Nguyen
"For the downside of the equisition, travelers should be aware of overpriced stuff which would be sold in those markets. Make as deep negotiation as possible!" ~ Michael
Best Things To Do In Hanoi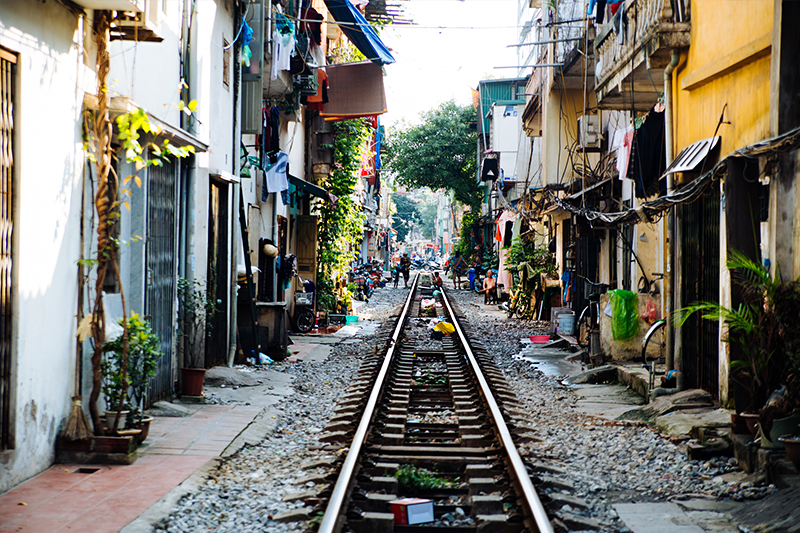 "Enjoy the local food such as My Quang, Cao Lau noodle. There are so many famous tourist destinations near Hanoi such as Ha Long Bay, Sapa. Although these are very popular amongst travelers, there are so much more hidden gems. I would recommend day trips to Ninh binh, Ha Giang, Hoa Binh, Phong Nha. You should also walk around old quarter, cycle around Westlake, enjoy local nightlife and take bike trips around the countryside" ~ Vi Nguyen
"A good itinerary for exploring Hanoi: Hanoi old quarter, Historical relics (Temple of Literature, Hoa Lo prison), the outskirts of Hanoi. Watch a water puppet show, go to the outskirts of Hanoi, visit Hoa Lo prison, see Temple of Literature. You can also book a motorbike tour, get a street food tour and go to the outskirts of Hanoi to see more." ~ Ngoc Huyen
"Ha long bay day tour and catba island." ~ Michael
"In Hanoi, you should visit some infamous bar and lounge next to West Lake rather than Ta Hien Beer street. The beauty of Hanoi lays down the peace around the West Lake so enjoy it fully. In Hanoi, you should hire a bike and travelling around by yourself or ask for some Vietnamese friends to help you. Some hidden gems that you should look for is Bat Trang province instead of Trang Tien Plaza, the old tenements on Kim Ma street" ~ Thanh Thao
"Hanoi is actually over 1000 years old with many temples, ancient citadels, unique theatre and stunning wilderness. Wandering around Hanoi Old Quarter so that you can have a truly local experience that will give you an idea what it is like to live in Hanoi and of course lots of local tasty street food. Drive on the chaotic streets of Hanoi, visit the Quang Ba flowers market, exploring the Railway Village, wander around Long Bien Market at midnight, try eating food on the pavement like locals, have a morning walk around the Old Quarter, visit ancient houses and communal buildings, go sightseeing around Ho Chi Minh Mausoleum, visit the Temple of Literature, watch a Water Puppet performance, visit the Imperial Citadel of Thang Long, go shopping at Dong Xuan Market if you're in town on the weekends and lastly, visit the Museum of Ethnology." ~ Thinh Phuc Nguyen
Find cheap flights to Hanoi* Book cheap hotels in Hanoi*
Best Coffee Shops In Hanoi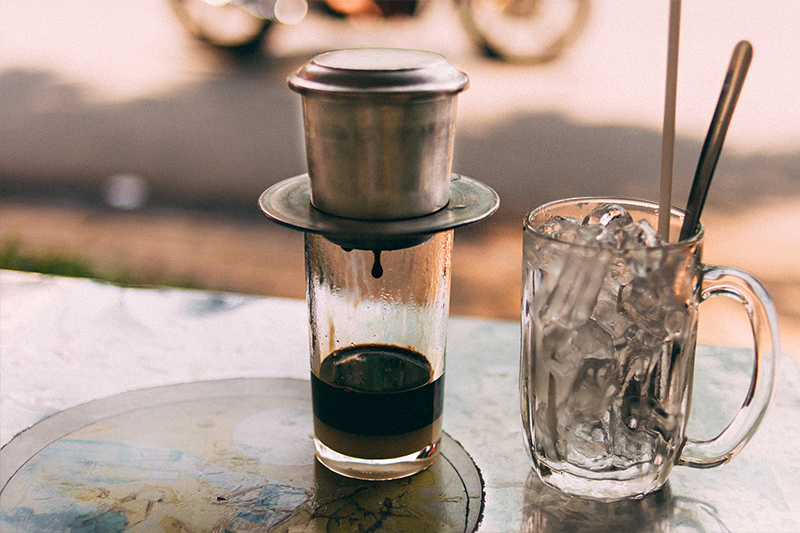 "Check out the best yogurt cafe at Cà Phê Duy Trí – 43A Yên Phụ and Cà Phê ven hồ – Quảng An" ~ Vi Nguyen
"Dinh coffee, Giang coffee, Cong coffee, Highland coffee, Le' Tage coffee" ~ Ngoc Huyen
"My favourite coffee shops in Hanoi are Giant, Don't, Aha, Dinh." ~ Michael
"Mine are Cong Café, The Coffee House, Xuong Café, Dat Che cafe" ~ Thanh Thao
"Hanoi's best coffee in my opinion can be found in Đinh café, Reng Reng café, Cộng café, Aha café, Xofa café, Puku café, Noth café, Giảng café, Năng Tường café, Cố Ngư cafe." ~ Thinh Phuc Nguyen
Best Food In Hanoi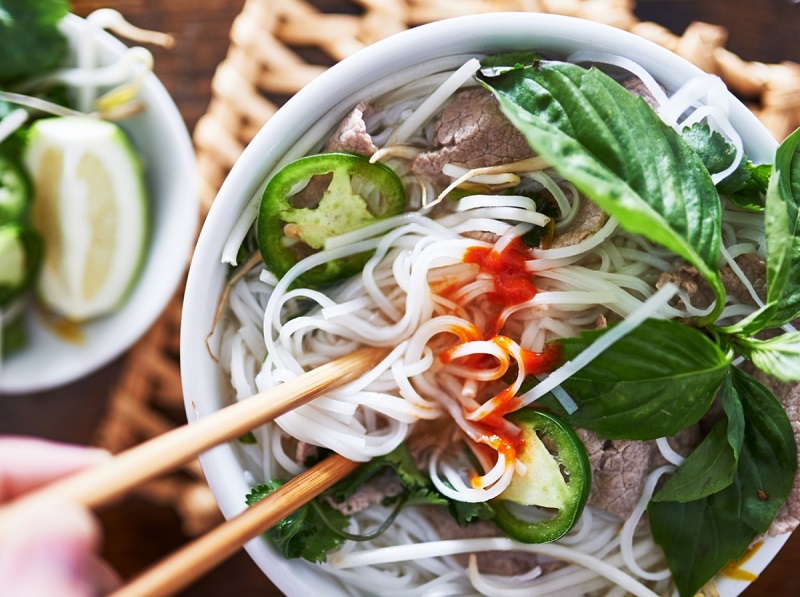 "You should try these dishes: Bun Cha, Nem Lui, Pho Cuon Ngu Xa, Bun Dau" ~ Vi Nguyen
"Beef Pho, Bun Cha, Donut, rolled cake, Sweet gruel, Trang Tien ice-cream, Dried beef salad" ~ Ngoc Huyen
"In Hanoi, you shouldn't miss Pho, Bun cha, Banh xeo, Nem Hanoi" ~ Michael
"Bun cha, Bun dau, Pho at 3 a.m" ~ Thanh Thao
"Bun cha (Grilled Pork & Noodle), Pho bo (Beef Noodle Soup), Banh cuon (Steamed Rice Rolls), Banh mi, Mien xao luon (Glass Noodles with Deep-Fried Eel), Banh goi (Fried Dumpling), Xoi xeo (Sweet Sticky Rice), Nem cuon (Spring Rolls)." ~ Thinh Phuc Nguyen
Find cheap flights to Hanoi* Book cheap hotels in Hanoi*
Best Things To Do In Halong City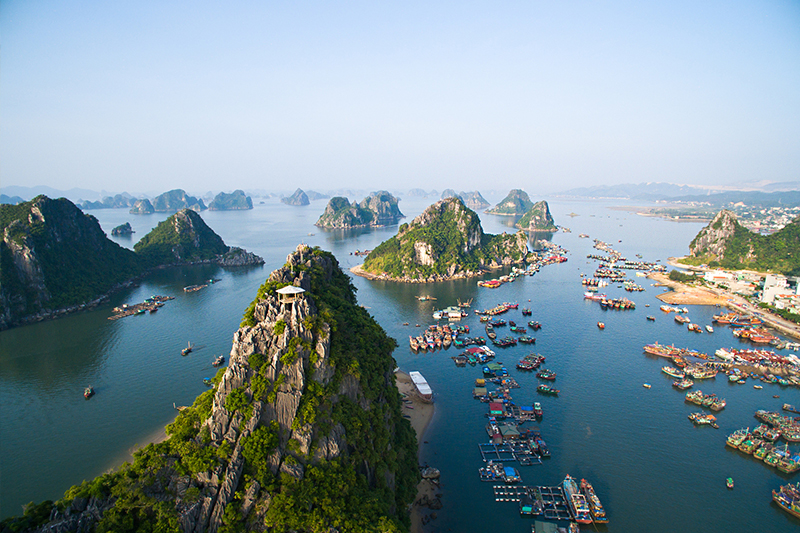 "Climb Bai Tho mountain. On top of Bai Tho mountain (Halong city), you can view all the city and even Halong Bay. Visit Coto island, visit Quanlan island, Visit Catba island in Haiphong city from Halong city, Visit Yentu pagoda, Go to Baichay beach and swimming and BBQ on the beach, Visit Sun World Halong Complex. Some good restaurant is not on center of the city. You can eat a very good meal or seafood in the street or market if the locals in Halong guide you. Visit the Halong2 market (loong toong market) in Halong city for better deals instead of Halong market." ~ Long
"For coffee shops, you should take a pick from these top spots in Ha Long City: Highland coffee, Wander station, Freshie – Hạ Long, Cong caphe, Rooftop cafe HaLong, Oldtown café, Sam café, Myway café, Namphong café, Miam Miam bread & cafe. For food, these interesting dishes might make your trip unforgettable: oyster, seafood noodles, frog hotpot, octopus soup, seafood, sea snails, horseshoe crab, seafood hotpot, grilled squid." ~ Long
 Book cheap hotels in Ha Long City*
Top Tips For Da Nang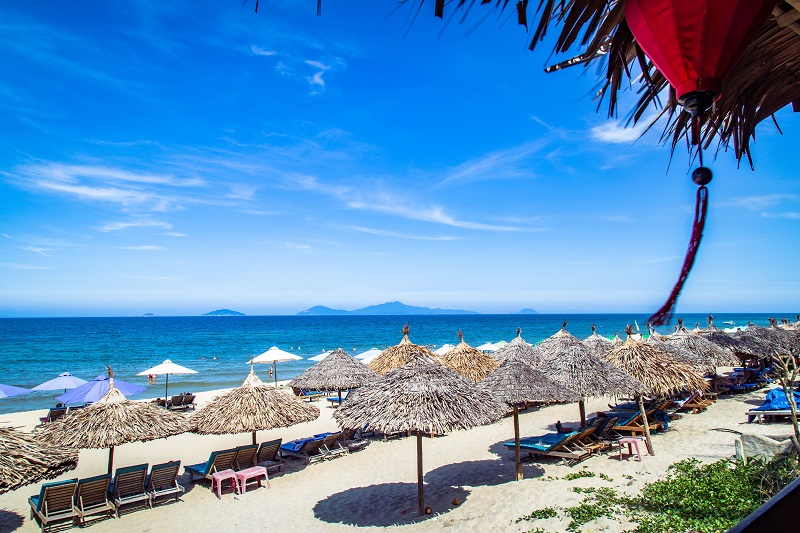 "If you're looking at hostels, you can stay at Moc Mien Hostel, one of the most beautiful and comfortable hostels in Da Nang. It's only a 5-minute-walk to the Dragon Bridge and the Cham Museum For coffee, visit Moc mien coffee as well as Highlands and for food, you need to try the local flavours of Pho, My quang and Banh canh" ~ Tu Dung
Find cheap flights to Da Nang* Book cheap hotels in Da Nang*
Things To Do When You Visit Dalat
"Go to Cuc Phuong National Park at night, go tricycling, walk on long bien bridge, walk under long bien bridge, swim in the Red River by Vinh Tuy bridge, drive to the countryside, try 'trung vit lon', have the famous railway coffee, catch sunset from ho Tay, watch the ceremony at 6am or 9pm in the Ho Chi Minh Mausoleum." ~ Phuong Linh
"My recommended coffee shops would be: Loading T coffee shop in Chan Cam and Nola Coffee in Ma May. For food, be sure to try Bun cha, Banh cuon, Banh gio, Pho cuon, Chan ga nuong, Lau rieu suon sun, Xoi lap xuong, Mysohappy (my xao) and Sup luon" ~ Phuong Linh
Find cheap flights to Dalat*  Book cheap hotels in Dalat*
Tips When You Visit Phu Quoc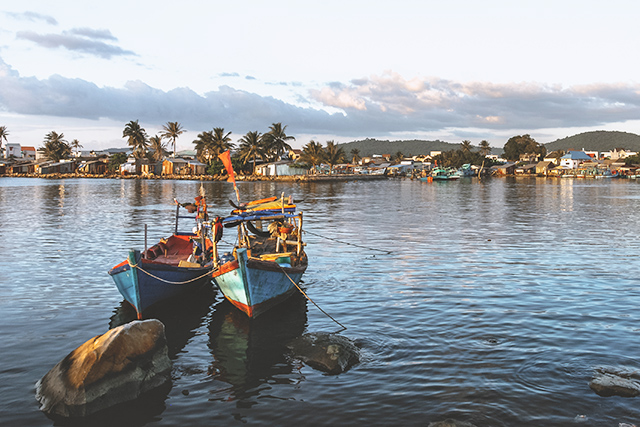 "My favorite one is Phu Quoc island. It is not a city but from my perspective, it is the best one for nature lover. It contains the sea, the mountains, the rivers and best environment in Vietnam. You could eat a lot of seafood there and enjoy the sunlight throughout the year. One tip when travelling to Phu Quoc is you have to bargain the price with locals, do not entering in tours 'cause they might bring you to shops rather than spend time relaxing." ~ Thanh Thao
Find cheap flights to Phu Quoc* Book cheap hotels in Phu Quoc*
Best Coffee and Food in Ho Chi Minh City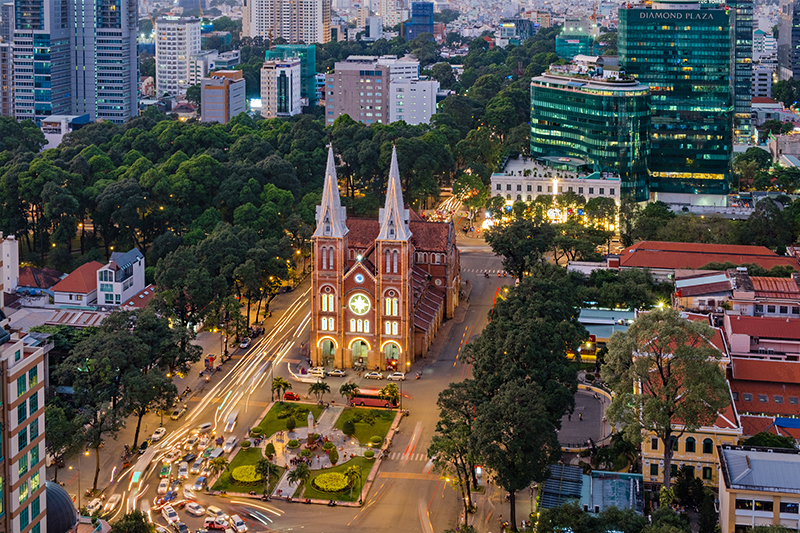 "Visit the smaller local markets instead of just Ben Thant Market in Ho Chi Minh City. For coffee shops, try Nomad, An café, The coffee house, Era coffee, Thị coffee, Hoàng thị coffee, Mocking birds, Cộng cafe. For food, make sure you try Hột vịt lộn, Soup cua, Gỏi cuốn, Bột chiên, Bò lá lốt, Thịt nướng, Phở" ~ Xuan Huong
Find cheap flights to Ho Chi Minh City* Book cheap hotels in Ho Chi Minh City*
*Note: These rates are based on search queries made on KAYAK.com.au on 6th November 2018. The prices are quoted in AUD. Flight prices are based on results for a return economy flight search. Hotel prices are for double occupancy and include taxes and fees. Prices are subject to change, may vary, or no longer be available.