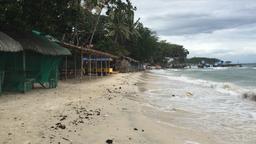 Hotels near Cagayan de Oro Laguindingan airport
Search hundreds of travel sites at once for Cagayan de Oro Laguindingan airport hotels
Best hotels near Cagayan de Oro Laguindingan airport
Based on 6 reviews
All
Families with young children
Young couples
Solo travellers
Cleanliness
8.0
Location
8.6
Overall
7.8
Staff
8.3
Value for money
7.6
Cleanliness
8.0
Location
9.0
Overall
8.0
Staff
8.0
Value for money
7.0
Cleanliness
6.0
Location
4.0
Overall
4.0
Staff
6.0
Value for money
4.0
Cleanliness
10.0
Location
10.0
Overall
10.0
Staff
10.0
Value for money
10.0
---
they are not allowed to bring food even in christmas celebration...thats not good for me.. i have a 3 yrs old son who is hungry.. we celebrate noche buena in our car we buy food in 7 11 store.
Really nice view! Overlooking view of the the pool from the balcony and has also an ocean view farther on . Very clean pool. The guy that usually cleaned our room since we stayed for 5 nights he was very nice and kind. He changed our towels and bed sheets everyday and nice behaviour guy. There was only one arrogant guy in the dining area but the rest are ok. The breakfast is no longer buffet . It used to be. The selection is not ample but it's ok. I love this hotel and I will take my whole family in here next year. Most if the staff are Very helpful staff and nice people !
Deborah at the desk was great and very professional and very beautiful. The pool was very nice and breakfast was delicious every one there knew there job and was very professional I really enjoyed my stay and I will be staying there again
Based on 123 reviews
All
Families with older children
Families with young children
Families
Young couples
Couples
Groups
Solo travellers
Business travellers
Cleanliness
6.6
Comfort
6.6
Location
7.3
Overall
6.9
Services
5.7
Cleanliness
2.0
Location
6.0
Overall
3.0
Staff
2.0
Value for money
2.0
Cleanliness
7.3
Location
8.6
Overall
7.6
Staff
7.3
Value for money
7.3
Cleanliness
6.1
Comfort
6.1
Location
7.3
Services
5.1
Staff
7.4
Cleanliness
10.0
Location
6.0
Overall
8.0
Staff
8.0
Value for money
6.0
Cleanliness
6.7
Comfort
7.1
Location
7.3
Overall
7.1
Services
6.1
Cleanliness
6.8
Comfort
7.0
Location
7.1
Services
6.3
Staff
7.5
Cleanliness
6.6
Comfort
6.7
Location
7.2
Overall
7.1
Services
5.8
Cleanliness
6.8
Comfort
7.1
Location
6.9
Services
5.9
Staff
7.6
---
Great place to stay with family.
1. Online bookings were not monitored by staff. We were told that the family room we booked is already occupied. Instead, we were given two (2) rooms after we insisted. 2. Rooms are not clean. It has a foul smell which caused nose irritation. 3. Facilities are very old. Like bathroom is outdated. The door needs repair. The shower is so old. No bidet. No rags. We requested and we were given a piece of cloth. 4. Very disappointing! That would be our last booking in this hotel.
It was a good stay. We encountered no problem from check-in to check-out. The suit room was really huge. There were some downsides but nonetheless, I'm satisfied with our stay at the hotel. Will probably book this hotel when we get a chance to go back to CDO. **We weren't able to use the pool cos we were on a business trip but the pool was really big and clean. Hopefully, we'd be able to enjoy it next time.**
I like this hotel! Old but Gold! Haha
Thank you agoda and country village this is not the first time! We enjoy our staycation with you
business trip
Not recommended the place is just looks good in picture when booking but not in real I have a big with the broken bed
Its a nice place, its just the smell of the room is not so good when you first enter the room. Also the CR is spacious but it not practically clean and shined.
For practical and economical budget,Country Village Hotel is okay.
The hotel is already old. Hot shower was not working. Had to get the worker to have it fixed but still was not able to fix it.
Location not bad, hotel and staff are okay, swimming pool not very clean. Over all satisfied.
good value for the money
It's convenient, nice and comfortable
I need a quiet and very comfortable and neat place, and I experienced it all here. Hopefully pool is available soon. thank you.
nice and solemn.
its nice and solemn.
Too expensive for their service. The room is not clean.
The ac for the room.is,too small. No room service.
Looks like they reopened without even cleaning the entire hotel. They were already accepting guests while they were still doing an overhaul
unpoliteness staff
Pros:
I liked how they welcomed me.
Cons:
A bit noisy due to aircon at night
Pros:
The place in general.
Cons:
The TV was not properly working. The room service had extra payment.
Cons:
Internet connection. Needs to login everynow and then
Pros:
Staff are great. Security guard on nigth shift was a good man he is honest and very accomodating.
Cons:
Internet goes on and off, corcage with we bring food but doea not offer room service. Cant have my coffee on my room
his put is exceedingly prescribed for couples, and for a brief family visit in CDO. I just like the cozy eatery and the benefit, their kinilaw is one of the finest. Room is awesome with a vew exterior which you'll be able see the cultivate and swimming pool. Place is culminate to unwind your tired body and snatch a few bottle of refreshments. A total put to remain, but the transportation availability isn't fitting for those who has little budget. Not prescribed for hikers as you will conclusion up investing more in Taxi and pedicabs. I discover the put a bit disconnected from shops, eateries, comfort stores and ATM's. I'll get back in the event that I have a great budget, but I won't on the off chance that my parcel is half purge.
Check in process was smooth we did not waited after we arrived. Staff's was very cheerful and friendly they assisted us very well. Our room was spacious and clean with nice atmosphere, and bed were very comfy. Food that they offer at the restaurant was delicious and very affordable. A good service that they provide for a low rate they offer. Will surely be back again. My only real complaint is it took a long time for the shower to warm up. And the bathroom have dirt at the floor and stain on the mirror. And the WiFi is a bit slow. But very nice hotel and low price they offer.
Nice place to cool down consisting of country feels and cozy ambience. Its out of the city but not that far. A quite place to stay,peaceful area at the same time and safe. Good location its just a short journey to the main parts of the city. Room rates are reasonable,clean,well maintained and a balcony to have view of the pool outside. I highly recommend the lovely pool. When i checked in everything was unplugged not ready for any welcoming guest. Shower has no pressure and no hot water. Air conditioning is very old and not functioning then the remote are out of batteries and no internet connection at all. Lack of staff and very lazy. Terrible service that they should either fire or train them properly. Food was also over price.
FAQs when booking a hotel near Cagayan de Oro Laguindingan airport
How much is a cheap hotel near Cagayan de Oro Laguindingan airport?
How much is a cheap hotel near Cagayan de Oro Laguindingan airport for tonight?
How can I find hotels near Cagayan de Oro Laguindingan airport?
Where to stay in Cagayan de Oro?
Our map will help you find the perfect place to stay close to Cagayan de Oro Laguindingan airport by showing you the exact location of each hotel.
Airports in Cagayan de Oro