Considering the amount of money spent on overseas holiday spots, many of us tend to opt for the classic, top destinations when we go on holiday. However, the times are a-changin', and many travellers these days are going out of their way to make plans to visit new places – ones that are off the beaten track, affordable, and definitely worth every minute of holiday planning.
If you're planning to hop around Europe this summer, it may be worth visiting a few of the lesser-known destinations – they're  likely to be lesser-crowded, cheaper and easier to book, while with low-cost flights around Europe, it's easier than ever before to get around – once you're in your starting base.  Here are some unique far-away destinations that are up-and-coming for their ease of access, recreation that doesn't drain your bank balance, and scenic beauty that promises to do wonders for your soul!
We've compiled some of our favourite cheap holiday destinations in Europe
Tallinn, Estonia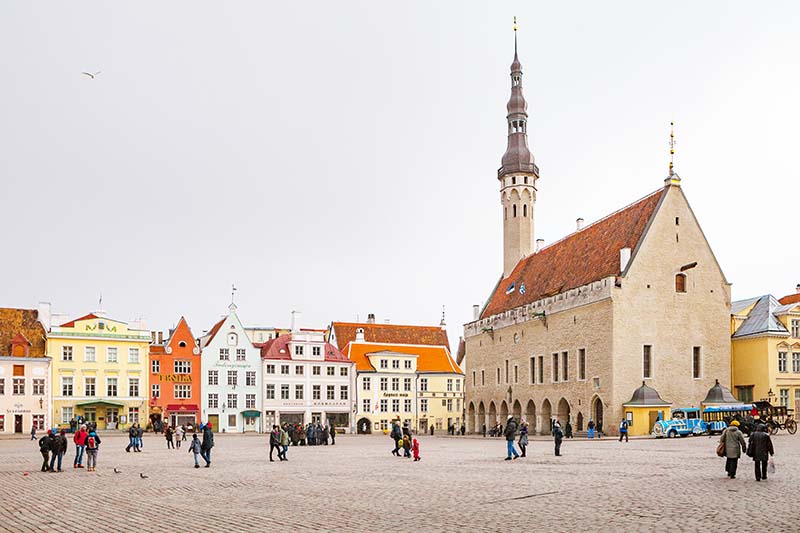 Unlike many European cities, Tallinn, the capital of Estonia, has yet to become a tourist-packed mob scene during the warm summer months. But there's every reason to believe that might change in the future, as this charming city is well worth a visit. Tallinn sports a stunning juxtaposition of the old and new, with medieval Gothic architecture set next to an urban neighbourhood.
Tallinn is a something out of a dream with its pristine coastline, the 'edge walk' on its 175-metre TV Tower, and its streets bursting with new-age culture. Sample your way through the vibrant food scene – there are also plenty of options for vegans and vegetarians!
Find cheap flights to Tallinn (TLL)* Book cheap hotels in Tallinn*
Berlin, Germany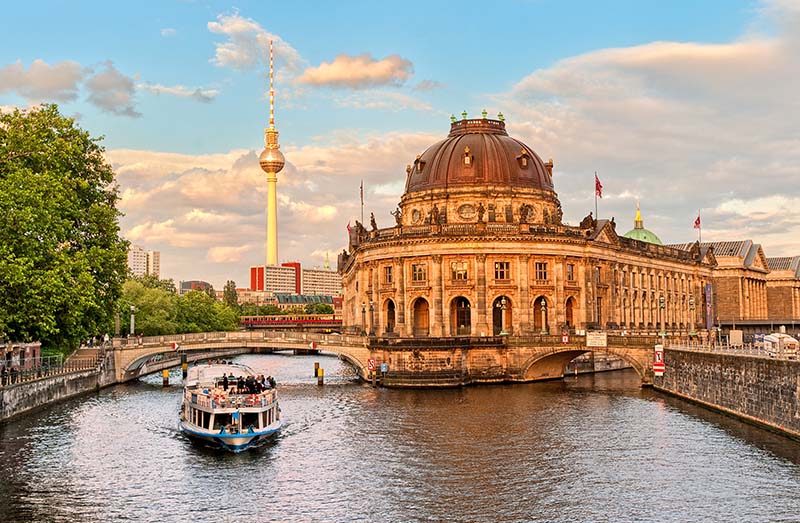 Home to the famed Berlin Wall (remains of which can still be observed), the capital city of Germany has emerged as one of the most popular tourist spots in all of Europe. Where on one hand, a thriving nightlife and a progressive art scene is what brings Berlin to life, on the other, historical landmarks like the Reichstag and Brandenburg Gate keep the flame of this city's turbulent history alive as a revered memory in people's minds.
Find cheap flights to Berlin* Book cheap hotels in Berlin*
Prague, Czech Republic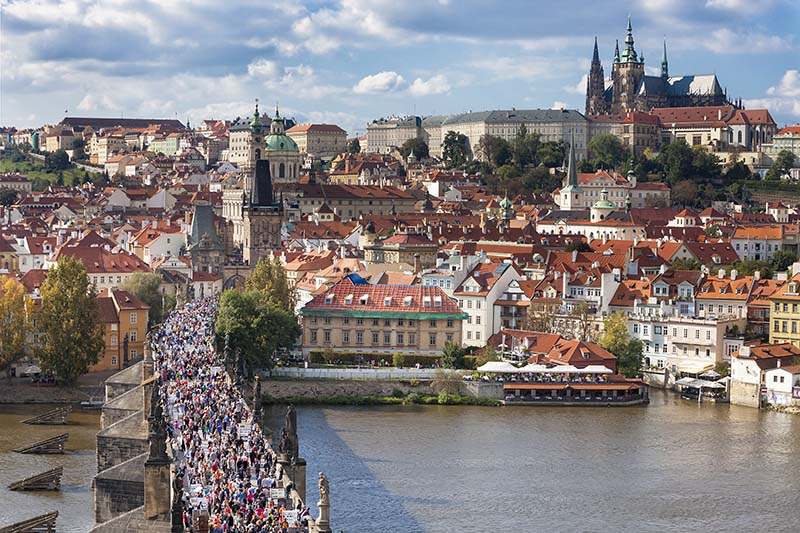 The 14th century Prague Castle, statue-lined Charles Bridge, and a selection of striking buildings depicting baroque architecture of centuries past, Prague is the place for affordable accommodation, on-foot exploration, and possibly the best beer in the world (which is usually even cheaper than water!).
Around the Old Town Square, you'll find intriguing chapels and old-fashioned bars to keep your wanderlust sated. 
Find cheap flights to Prague* Book cheap hotels in Prague*
Porto, Portugal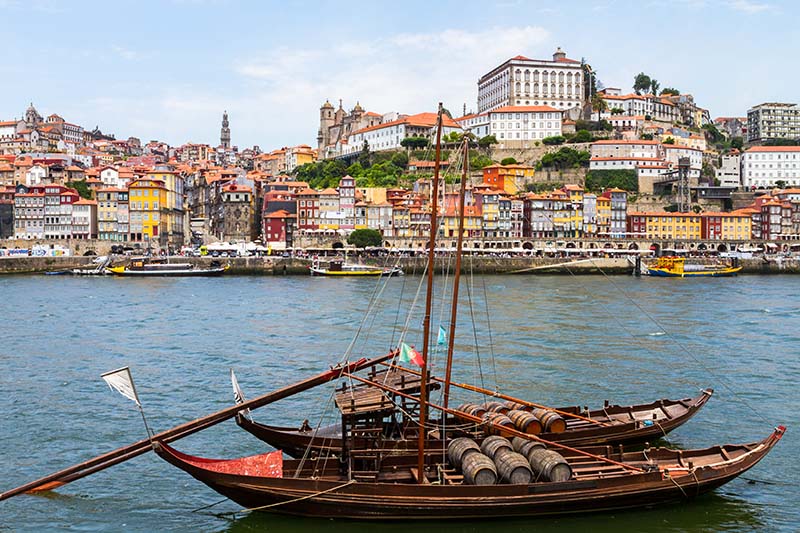 For travellers looking at a budget trip to Portugal, Porto is a great option, as it is known to be friendly on the pocket with cheap public transport, alleys adorned with graffiti art, and an endless supply of port wine! Picture-perfect panoramas across the coast of Rio Douro are easy to get used to, with every sunset a gift in this relaxing Portuguese city.
>>Also read: Travel Hacks Around Europe That Save You Money
Find cheap flights to Porto* Book cheap hotels in Porto*
Budapest, Hungary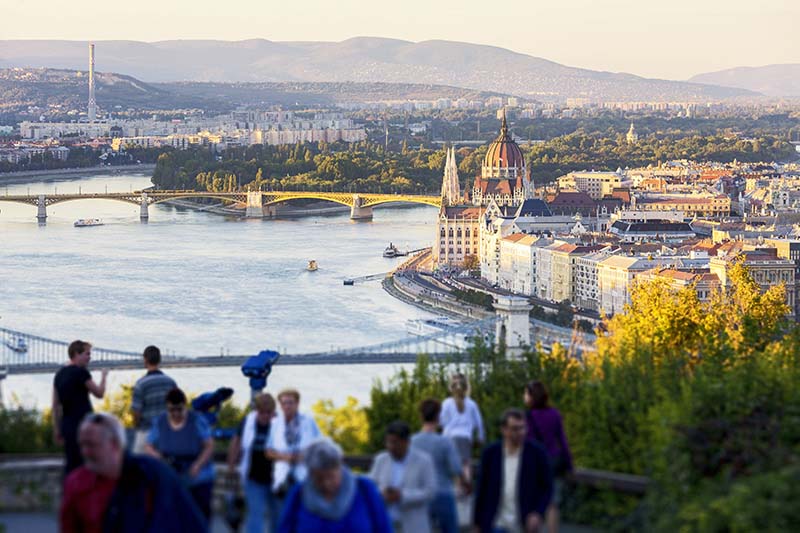 A hot favourite among Euro-travellers, Hungary's capital on the banks of the river Danube is one of the largest European cities, teeming with medieval and modern-day architecture. The city has a rich history, tinged with moments of violence and struggle as can be reflected in memorials such as 'Shoes on the Danube Bank'.
This city is a beautiful place to walk around – you can gaze at the historic architecture or stop at its famous baths for a truly Hungarian experience. It is also a favourite for budget travellers looking for cheap holiday destinations in Europe, with plenty of affordable hotels and cheap public transport for getting around. It's well connected, so travellers looking to visit more than one European destination should definitely keep it in mind.
Find cheap flights to Budapest* Book cheap hotels in Budapest*
Slovenia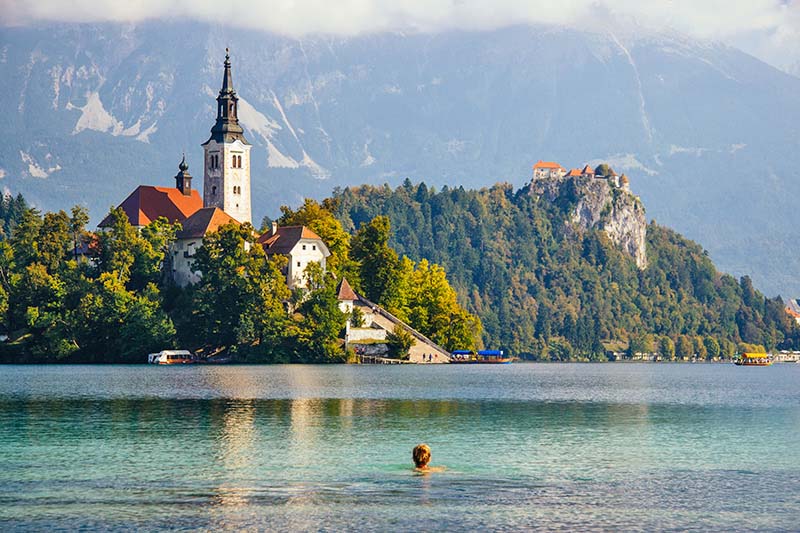 The only country with the word 'LOVE' in its name, Slovenia is a beautiful, green nation in central Europe and its capital city, Ljubljana, has been named the most livable and greenest capital on the continent. With extravagant 18th century architecture including chapels and fortresses, the country of Slovenia is a must-visit, with thousands of karst caves, not too many motor vehicles, and locals who embrace nature.
When trying to think of cheap holiday destinations in Europe, look no further than Slovenia – as well as its natural beauty, the country has earned a reputation for its low prices. Cycling and walking are the primary modes of transportation in much of the country, and if you're thirsting for nature then the lakes, mountains, gorges, and a spectacular view of the Julian Alps will prove to be worthy of your time and money!
Find cheap flights to Slovenia (LJU)* Book cheap hotels in Slovenia*
Zagreb, Croatia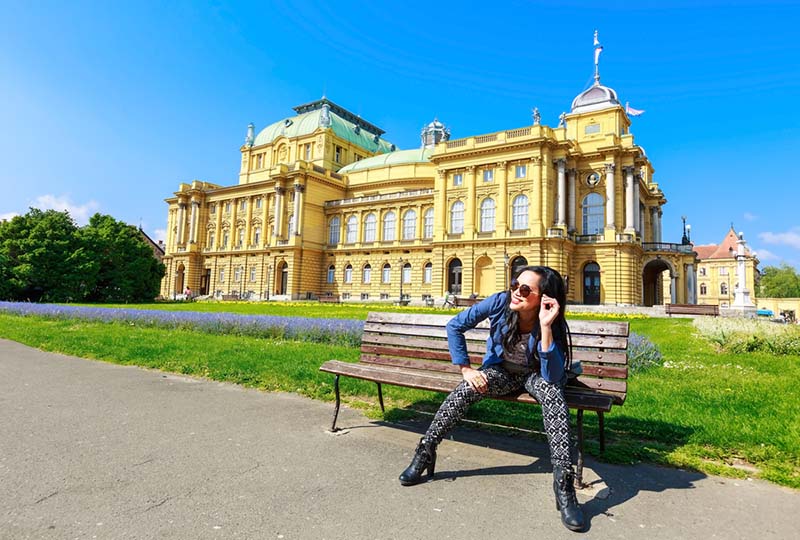 The Croatian capital of Zagreb is very much a European city with its cobbled streets and grandiose medieval architecture. With its busy streets, roadside cafes, nature-loving residents, and galleries carrying modern art, the city is beginning to earn itself a reputation as a quirky, unique city worth discovering – with the intriguing 'Museum of Broken Relationships' a case in point.
There are a bunch of airlines travelling to Zagreb via different cities on the daily, so travellers need not be concerned about catching the right flight!
Find cheap flights to Zagreb* Book cheap hotels in Zagreb*
Athens, Greece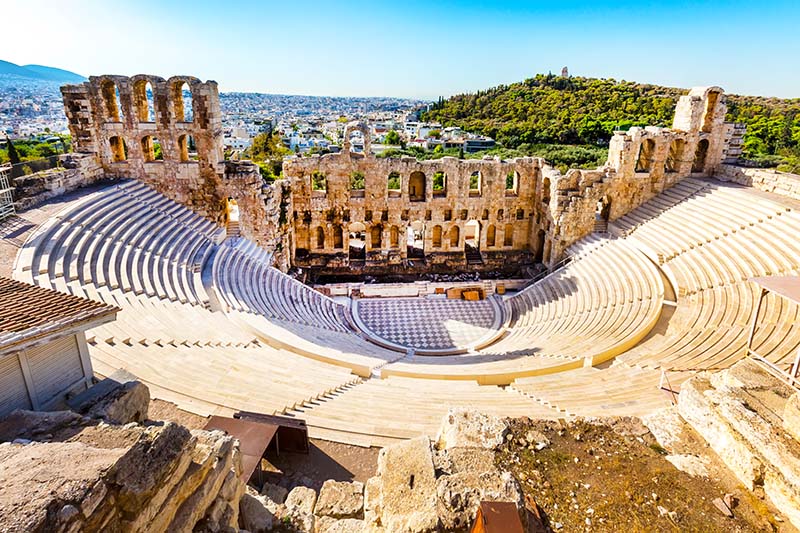 There aren't many places in the world that can claim as much historical importance as Athens. The cradle of democracy. Home to the first theatre. A centre of philosophy. Athens has a lot to live up to, and it does so brilliantly. But while you shouldn't miss historical sights like the Agora or the Acropolis, modern Athens has much to offer holidaymakers, too. After taking a walking tour of the ancient ruins, you can dive into markets like Monastiraki, window shop at boutiques in Kolonaki, hop between galleries in Metaxourgeio, and dine out on healthy Greek dishes at wonderful neighbourhood tavernas.
Throw in the vibrant nightlife and the chance to sunbathe at nearby resorts like Glyfada into the mix, and the result is a fascinating, dynamic, and hard-to-resist holiday destination.
Find cheap flights to Athens* Book cheap hotels in Athens*
Bonus tip! Dominican Republic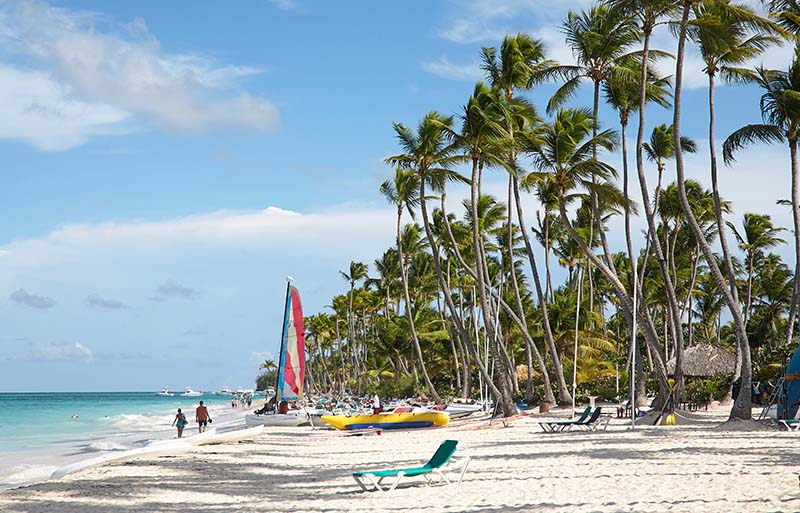 Yes, we know the Dominican Republic isn't in Europe but we just HAD to include it in our list! A Caribbean nation famous for its white sand beaches, turquoise blue waters, and luscious terrain, the Dominican Republic finds itself in the list of places suited for utmost relaxation and rejuvenation. Meant ideally for holidays spent languidly at a beach resort, the panoramic vistas afforded by the slightest of islands here will leave you spellbound.
Although travelling here for cheap may seem like Mission Impossible, getting there is the hard part. Once you arrive, you can make the most of relatively cheap prices whilst staying at budget hotels and travelling via the Expreso Bavaro Bus. 
Find cheap flights to Dominican Republic* Book cheap hotels in the Dominican Republic*
One more bonus tip! Auckland, New Zealand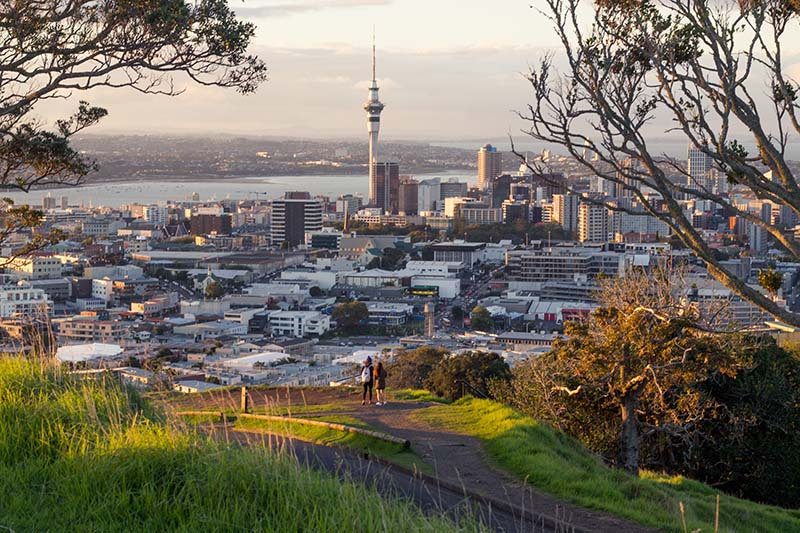 Okay, so maybe it's not in Europe, but keeping the high prices of ANY intercontinental flight in mind, it's hard to really get too far if you're on a tight budget. But that doesn't mean you can't get a change of scenery and explore a new country! The naturally abundant and laid-back city of Auckland in north-New Zealand has now firmly established itself on every traveller's bucket list, and if you haven't visited yet, why not take the chance? Whether it's to visit the beautiful Mission Bay, saying hello to the sheep, or for a leisurely stroll on the edge of its famous Sky Tower, Auckland is undoubtedly a city with something for everyone!
Home to New Zealand's premier universities, Auckland provides easy access to nearby Rotorua, Waitomo, and Hobbiton, areas with breathtaking views where a road trip will guarantee a memorable holiday without breaking the bank. A world of fun activities awaits in this paradisiacal corner of the world.
Find cheap flights to Auckland* Book cheap hotels in Auckland*
*Note: These rates are based on search queries made on kayak.com.au on 8 May 2018. The prices are quoted in AUD. Flight prices are based on results for a return economy flight search. Hotel prices are for double occupancy and include taxes and fees. Prices are subject to change, may vary, or no longer be available.