Everybody knows that if you want to see world-class art, you head to The Louvre. If you're a history buff, there's no better place than The British Museum. While traditional museums like these offer great experiences, sometimes visiting one after the other can get a little repetitive. Shake up your sightseeing schedule on your next trip abroad with these museums from around the world that are a little left-of-centre.
Cup noodles Museum, Yokohama, Japan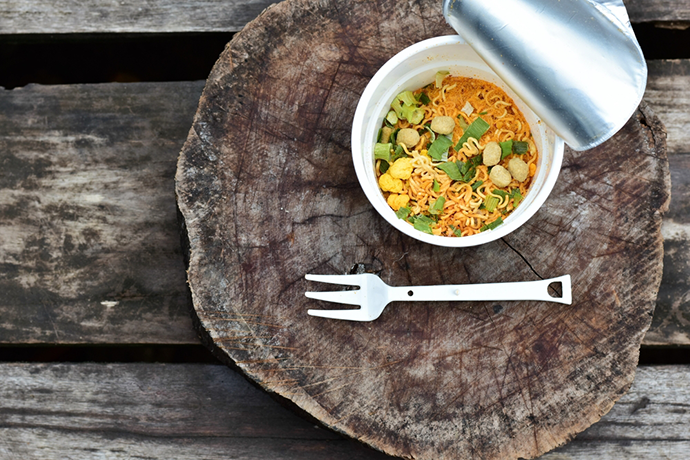 Only in Japan would you find an entire museum dedicated to the much-loved instant noodle. The founder of Ramen, Nissin Foods, opened the museum so cup noodle fans from around the world can learn about the history of the food that revolutionised Japanese eating customs. The displays include everything from giant noodle cups, a cup noodle park and a wall of over 3,000 different types of noodles. The best part? You can try your hand at customising your very own cup noodle and design your own flavours.
Flights to Tokyo from A$441** Stay at Yokohama Royal Park Hotel from A$197*
Leeds Dog Collar Museum, Maidstone, England
If you're a canine enthusiast the Leeds Dog Collar museum is worth sniffing out. Located in a country where corgis are a national hallmark, the Leeds Castle exhibition houses over 130 unique and historic dog collars dating back to the late 15th century. Ironically, however, no dogs are allowed in the museum.
Flights to London from A$936** Stay at Tudor Park Marriott Hotel & Country Club from A$111*
Clog Museum, Zaandam, The Netherlands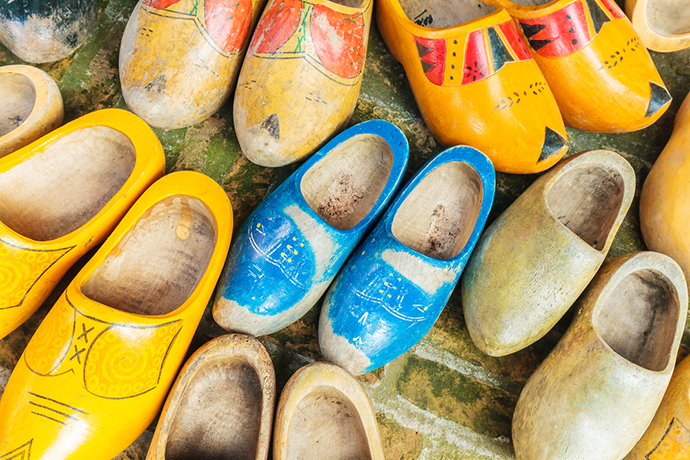 For those of you who enjoy collecting souvenirs, nothing is more quintessential than a pair of Dutch clogs. A museum dedicated to celebrating the humble wooden labourers shoe, the Clog Museum in Zaandam showcases an array of historical clogs and offers insight into traditional methods of carving and decorating. If you're not keen on taking a pair home for yourself, then jump in the giant clogs out the front and get the perfect tourist snap!
Flights to Amsterdam from A$923** Stay at Inntel Hotels Amsterdam Zaandam from A$178*
Museum of Broken Relationships, Los Angeles, USA
Is it just us, or are celebrity marriages getting even shorter? Take Kim Kardashian and Kris Humphries; their marriage lasted a mere 72 days! In Los Angeles, the phenomenon is so common there's an entire museum dedicated to break-ups. The Museum of Broken Relationships, as it's known, pays tribute to doomed romances and broken promises to take visitors on a journey exploring love, pain, drama, irony, humour and reconciliation. The bizarre attraction displays gifted or unwanted items from former lovers including love letters, lingerie and wedding dresses.
Flights to Adelaide from A$845** Stay at Millennium Biltmore Los Angeles from A$216*
Cancun Underwater Museum
Cancun is famous for being a party-centric destination for travellers and the cast from Geordie Shore, however, hidden beneath the ocean waves lies an obscure underwater museum. If the thought of deep seas doesn't  faze you, a journey to the ocean floor might; with hundreds of life-size (not to mention very realistic) clay figures to be found under the surface. They may look a little spooky, but don't fear; these 450 sculptures were placed in the ocean as part of a program to conserve and repopulate the natural reefs. This Cancun diving experience is one not to be missed!
Flights to Cancun from A$1292** Stay at Sandos Cancun Lifestyle Resort from A$371*
*The hotel prices above are for double occupancy and (including taxes and fees) were collated on KAYAK.com.au on 13 July 2016 for travel in September 2016. Prices may be subject to change and offers may no longer be available.
**The flight prices given above are for one return economy seat (including taxes and fees, excluding baggage fees) and were collated on KAYAK.com.au on 13 July 2016 for travel in September 2016. Prices may be subject to change and offers may no longer be available.
Header image ©tonyzhao120/@shutterstock.com
Also Read>> Block Your Schedule For These 5 Peculiar European Museums