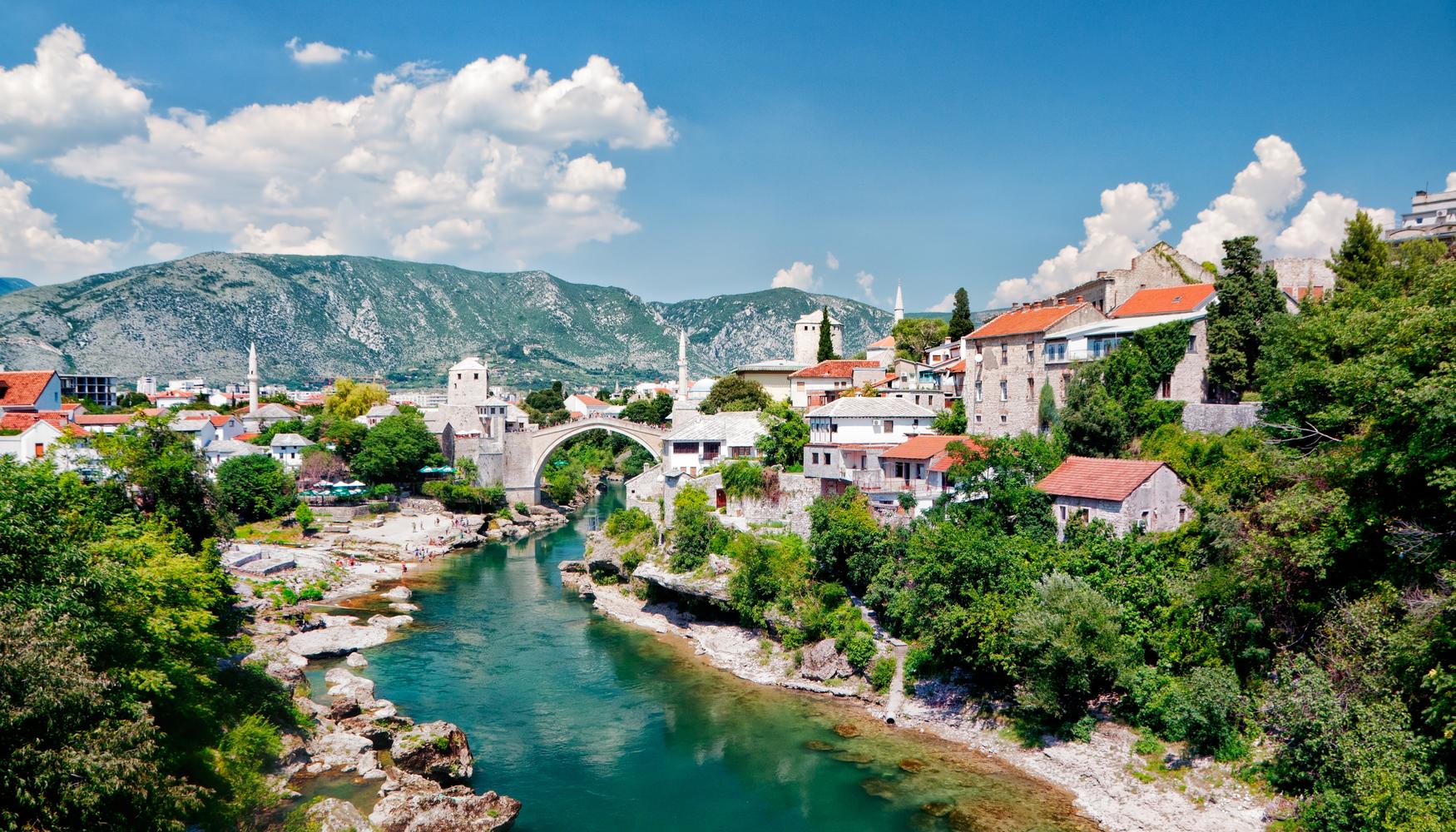 Car hire locations in Bosnia and Herzegovina
Car hire directory
Europcar car hire locations in Bosnia and Herzegovina

22 Locations See all locations

Milana Kranovica 2, Banja Luka, SR

+387 5125 8746

Zaluzani Bb, Banja Luka, SR

+387 6691 1994

Kralja Petra I Karadjordjevica 60, Banja Luka, SR

+387 6691 1994

ZAVNO BIH-a 13Hotel Tuzla, Tuzla, BF

+387 3525 1402

Dubrave Gornje, Tuzla, BF

+387 6189 8100

Lisnjacine Bb, Medjugorje, BF

+387 6341 5518

Hrasnicka Cesta 14, Ilidža, BF

+387 6114 5787

Butmirska Cesta 18, Ilidža, BF

+387 6114 5787

Ortijes Bb, Mostar, BF

+387 6178 2756

Marsala Tita Bb, Mostar, BF

+387 6178 2756

Dzemala Bijedica 169a, Sarajevo, BF

+387 6114 5787

Bulevar Mese Selimovica 16, Sarajevo, BF

+387 3376 0360

Sarajevo AirportKurta Schorka 36, Sarajevo, BF

+387 3346 0737

Terezija Bb, Sarajevo, BF

+387 6114 5787

Fra Filipa Lastrica 2, Sarajevo, BF

+387 6114 5787

Vladislava Skarica 5, Sarajevo, BF

+387 6114 5787

Obala Kulina Bana Bb, Sarajevo, BF

+387 6114 5787

Vrbanja Bb, Sarajevo, BF

+387 6114 5787

Dzemala Bijedica 185, Sarajevo, BF

+387 6114 5787

Radiceva 15, Sarajevo, BF

+387 6114 5787

Curciluk Mali 11a, Sarajevo, BF

+387 6114 5787

Zmaja Od Bosne 4, Sarajevo, BF

+387 6114 5787

Sunnycars car hire locations in Bosnia and Herzegovina

11 Locations See all locations

Ul. Kralja Petra I Karadjordjevica 97, Banja Luka, SR

Bosanska Gradiska, Banja Luka, SR

Banja Luka, SR

Zavno Bih A13, Tuzla, BF

Tuzla International Airport, Tuzla, BF

Ul. Zavnobih a 13, Tuzla, BF

Husnije Rebca 3, Mostar, BF

Bulevar Mese Selimovica 16, Sarajevo, BF

Sarajevo Butmir Airport, Sarajevo, BF

Kralja Tvrtka 17, Sarajevo, BF

Kurta Schorka 36, Sarajevo, BF

Guma X car hire locations in Bosnia and Herzegovina

9 Locations See all locations

Bilecka bb, GUMA M- building, Banja Luka, SR

Medunarodni AerodromMahovljani Bb, Laktasi, Banja Luka, SR

+387 6339 1222

Šicki Brod bb, Tuzla, BF

+387 6339 1444

Tuzla International Airport, Tuzla, BF

+387 6339 1444

Medugorje bb, Medjugorje, BF

+387 6339 1222

Bišce polje bb, Mostar, BF

+387 6339 1200

Mostar AirportBišce polje bb, Mostar, BF

+387 6339 1200

Džemala Bijedica 178, Sarajevo, BF

+387 6339 1333

Sarajevo airport, Sarajevo, BF

+387 6339 1333

Euro Rent a Car car hire locations in Bosnia and Herzegovina

9 Locations See all locations

Tuzla Airport, Tuzla, BF

Mostar Airport, Mostar, BF

Asikovina 1, Mostar, BF

Sarajevo International airport, Sarajevo, BF

Sarajevo City OfficeEurope Hotel Reception, Sarajevo, BF

Sarajevo City OfficeHollywood Hotel Reception, Sarajevo, BF

166 A, Dzemala Bijedica, Sarajevo, BF

5, Vladislava Skarica, Sarajevo, BF

2, Fra Filipa Lastrica, Sarajevo, BF

CarWiz car hire locations in Bosnia and Herzegovina

9 Locations See all locations

Mahovljani bb, Banja Luka, Banja Luka, SR

Zavnobih-a 13, Tuzla, BF

+387 6341 5998

Tuzla Airport, Tuzla, Tuzla, BF

Hotel Tuzla, Tuzla, Tuzla, BF

Kralja Tomislava 63, Medjugorje, BF

+387 6341 5518

Mostar Airport, Mostar, Mostar, BF

68, Adema Buća, Mostar, BF

Sarajevo Airport, Sarajevo, Sarajevo, BF

17, Brčanska, Sarajevo, BF

Budget car hire locations in Bosnia and Herzegovina

9 Locations See all locations

Medunarodni Aerodrom, Banja Luka, SR

Adresa Se Mjenja, Banja Luka, SR

+387 3376 6670

Merkator Centar, Gradiska, SR

Tuzla International Airport, Tuzla, BF

Mehmedalije M.Dizdara 2, Tuzla, BF

Husnije Rebca 9, Mostar, BF

Meet&greet, Sarajevo, BF

+387 3376 6670

Kralja Tvrtka 17, Sarajevo, BF

Kurta Schorka 36, Sarajevo, BF

NUR Rent A Car car hire locations in Bosnia and Herzegovina

8 Locations See all locations

Banja Luka Airport OfficeMust Have Flight Info, Banja Luka, SR

Tuzla City OfficeHotel Tuzla, Tuzla, BF

Tuzla Airport, Tuzla, BF

Medjugorje City OfficeIvona Hotel, Medjugorje, BF

Mostar Airport, Mostar, BF

Adema Buca 68, Mostar, BF

Sarajevo Airport, Sarajevo, BF

Brcanska 17, Sarajevo, BF

Artic Rent a Car car hire locations in Bosnia and Herzegovina

8 Locations See all locations

Capljina Downtown OfficeKraljice Katarine Bb, Čapljina, BF

Prvog Krajiskog korpusa 88, 78 000, Banja Luka, SR

+387 3655 7335

Tuzla International airport, Tuzla, BF

+387 6183 9140

Medjugorje Downtown OfficeGlavna Cesta Bb, Medjugorje, BF

Artic Downtown OfficeMostarskog Batalijona Bb, Mostar, BF

Mostar AirportDesk In Terminal, Mostar, BF

Sarajevo AirportClient Met With Handheld Sign, Sarajevo, BF

+387 3655 7335

Sarajevo Downtown OfficeForum Buisness Centar, Sarajevo, BF

Kapitals car hire locations in Bosnia and Herzegovina

7 Locations See all locations

Pozorisna 3, Tuzla, BF

Tuzla AirportDesk In Terminal, Tuzla, BF

Bugojno City OfficeSultana Ahmedova Bb, Bugojno, BF

Onescukova 32, Mostar, BF

Mostar airport, Mostar, BF

Sarajevo AirportDesk In Terminal, Sarajevo, BF

Bascarsija 34, Sarajevo, BF

Enterprise car hire locations in Bosnia and Herzegovina

6 Locations See all locations

Tuzla AirportGornje Dubrave Bb, Tuzla, BF

+387 3355 5255

Aleja Alije Izetbegovica 3, Tuzla, BF

Marsala Tita Bb, Building B2f, Mostar, BF

+387 6190 1901

Mostar AirportOrtijes Bb Pp 04, Mostar, BF

+387 6190 1901

Sarajevo International AirportKurta Schorka 36, Sarajevo, BF

+387 3378 9900

Kranjceviceva Bb, Sarajevo, BF

+387 3355 5255

keddy by Europcar car hire locations in Bosnia and Herzegovina

5 Locations See all locations

Milana Kranovica 2, Banja Luka, SR

Zavno Bih-A 13- Hotel Tuzla, Tuzla, BF

Mostar Airport, Mostar, BF

Bulevar Mese Selimovica 16, Sarajevo, BF

Sarajevo Airport- Kurta Schorka 36, Sarajevo, BF

INTERRENT car hire locations in Bosnia and Herzegovina

4 Locations See all locations

Tuzla Airport, Tuzla, BF

Mahovljani bb, Banja Luka, Laktaši, SR

Sarajevo Airport, Sarajevo, BF

Bulevar Mese Selimovica 16, Sarajevo, BF
Top tips for hiring a car in Bosnia and Herzegovina
Renting a car in Bosnia and Herzegovina can be the most efficient way to get around if you'll be exploring the off-the-beaten-track areas of the country. Buses between cities are available, but access to attractions outside of the city can be complicated. Getting to destinations like the Kravice Waterfalls might require several bus transfers, as well as a handful of lengthy trips on foot.
Because Bosnia and Herzegovina is bordered by countries with popular attractions, including Croatia and Montenegro, there is a high likelihood that you'll want to cross a border or two during your time in the country. For hassle-free border crossings, check with your rental car company that your car has the proper insurance for border crossings to the EU, and keep all documentation with you at all times.
From November 15 to April 15, your car is legally required to have winter tires, which can be added onto your rental reservation with companies like Sixt and Europcar. Failing to ensure that your rental car is equipped with winter tires with at least 4mm of tread can come with a hefty fine, so make sure that you check that this requirement is covered by your rental car provider before you drive off the lot.
Bosnia and Herzegovina is an extremely mountainous country with rugged areas that often have narrow roads leading up steep mountain passes. An important thing to remember when driving up or coming back down these mountain passes is that the driver coming up the hill has the right of way. Sheep crossings are also common on roads outside of larger cities, so it pays to exercise caution in less-populated areas.
FAQs about hiring a car in Bosnia and Herzegovina
What is the most popular car hire in Bosnia and Herzegovina?
Compact (Ford Focus Wagon or similar) is the most frequently booked car hire type in Bosnia and Herzegovina.
What is the best car hire agency in Bosnia and Herzegovina?
Based on ratings and reviews from real users on KAYAK, the best car hire companies in Bosnia and Herzegovina are Guma X (10.0, 1 reviews), Enterprise (8.5, 12808 reviews), and Alamo (8.0, 1 reviews).
How can I find a car hire near me in Bosnia and Herzegovina?
Take a look at our extensive car hire location map to find the best car hire deals near you.
What is driving like in Bosnia-and-Herzegovina?
The driving conditions in Bosnia and Herzegovina are especially friendly for visitors, due to their many updated roads. Another advantage is that few roads have tolls. You'll need an international driver's permit to rent a car in this country, and it's a good idea to carry it along with your passport at all times in case of unplanned stops by the local authorities.
How old do you have to be to hire a car in Bosnia-and-Herzegovina?
You can rent a car in Bosnia and Herzegovina as soon as you turn 21. However, as in the US, some companies have age restrictions for drivers below 25 years of age. Also, if the company rents to drivers under the age of 25, there are often per-day surcharges, which can range from around 17-85 BAM (10 to 50 USD) per day.
How much does petrol cost in Bosnia-and-Herzegovina?
Getting fuel for your rental car in Bosnia and Herzegovina will run you a bit more than filling up in the US. The average petrol price in Bosnia is around 8.63 BAM (5.00 USD) per gallon, while in the US, the average cost of petrol sits at around 2.50 USD per gallon. Cards are widely accepted, so there's no need to scramble for cash when you need to refuel.
What are the speed limits in Bosnia-and-Herzegovina?
The speed limits in the country are a bit more lenient than they are in the United States, as there are four basic speed limits: 60 km/h (37 mph) in suburban areas, 80 km/h (50 mph) outside of suburban areas, 100 km/h (62 mph) on major highways, and up to 130 km/h (81 mph) on motorways, which are the European equivalent to American interstate highways.
Popular car hire locations
The rates displayed include all taxes and fees for car hires for the class listed and were found by KAYAK users in the last 24 hours. Car hires are subject to change and may not be available on all car hires listed or dates of travel. Some car hire providers charge additional fees for other services (gps, infant car seats, etc.). Please check the car hire providers' sites.