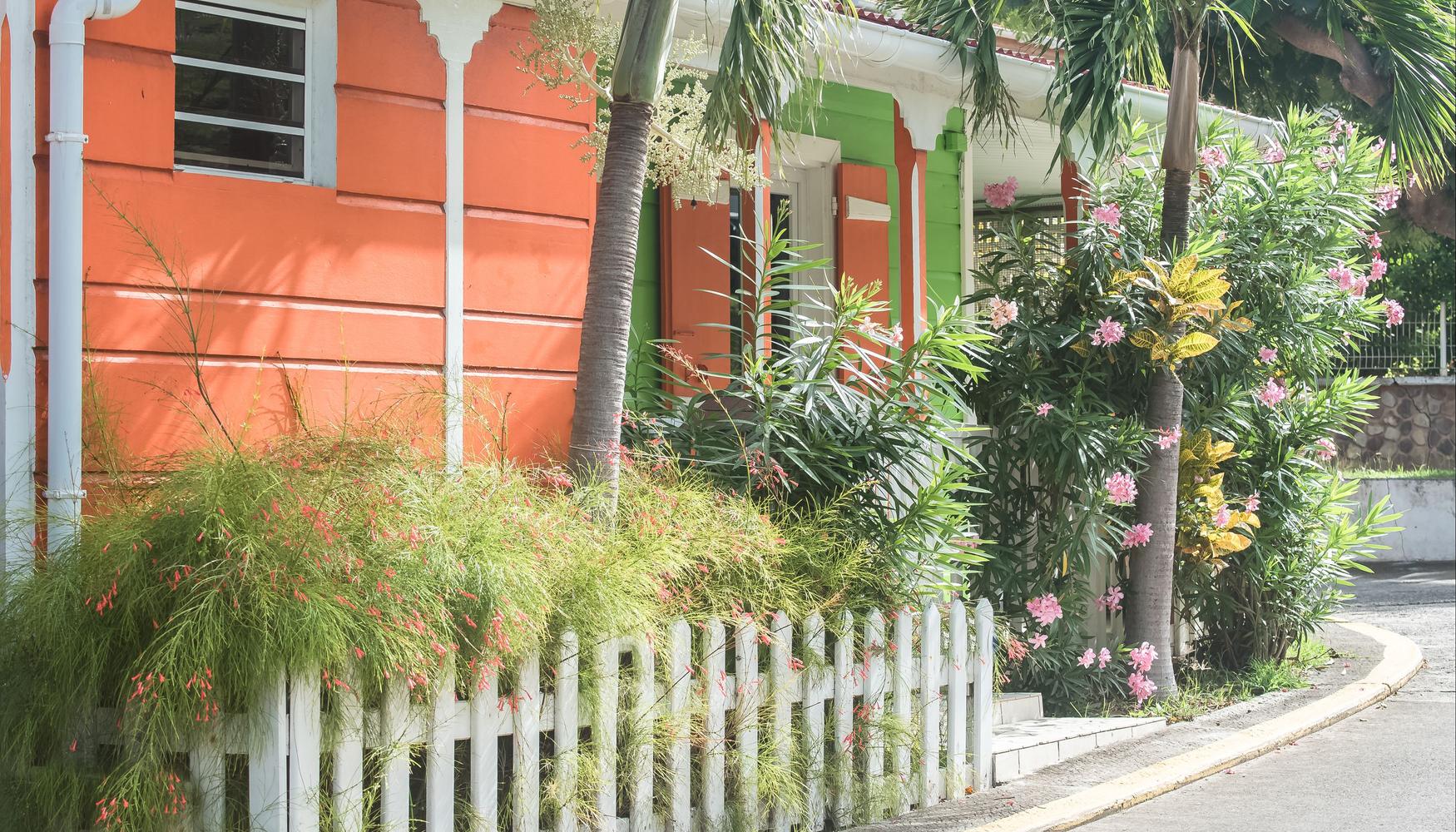 Car hire locations in Guadeloupe
Car hire directory
Sunnycars car hire locations in Guadeloupe

14 Locations See all locations

Pointe De La Verdure, Le Gosier, --

Route des Hotel Pointe de la Verdure, Le Gosier, --

ZI Les Peres Blancs, Baillif, --

Hotel Fort Royal Petit Bas Vent, Deshaies, --

Immeuble des loueurs box 5, Pointe-à-Pitre, --

Rue de la ville de Soukhoumi Bergevin, Pointe-à-Pitre, --

Port de Bergevin, Pointe-à-Pitre, --

Morne Mamiel, Pointe-à-Pitre, --

Hertz - near the Pharmacy, Grand-Bourg, --

Avenue de L`Europe, Saint-François, --

Angle Rue F. Forest - Jarry, Baie Mahault, --

Za. de Valkanaers local A2, Gourbeyre, --

La Caravelle, Sainte-Anne, --

Courcelles, Sainte-Anne, --

Hertz car hire locations in Guadeloupe

11 Locations See all locations

Residences Creoles, Le Gosier, --

+590 590 842 024

Zl Les Peres Blancs, Baillif, --

Petit Bas Vent, Deshaies, --

+590 690 496 692

Port De Bergevin, Pointe-à-Pitre, --

+590 690 317 421

Pole Caraibes Intl Airport, Pointe-à-Pitre, --

+590 590 211 346

Angle Des Rues Du Fort, Grand-Bourg, --

+590 590 975 980

Avenue De L' Europe, Saint-François, --

+590 590 886 978

Voie Principale Rue N Appert, Baie Mahault, --

+590 590 252 574

Za De Valkanaers, Local A2, Gourbeyre, --

+590 590 801 425

Courcelles, Sainte-Anne, --

+590 590 471 064

La Caravelle, Sainte-Anne, --

+590 590 854 961

JUMBO CAR car hire locations in Guadeloupe

6 Locations See all locations

Pointe De La Verdureface hotel Creole Beach, Le Gosier, --

+590 590 227 414

C/O Cama BaillifZone Artisanale, Baillif, --

+590 590 266 598

Aeroport Pole Caraibes, Pointe-à-Pitre, --

Chez CARMO PRO, 75 Impasse Emile Dessout, Baie Mahault, --

+590 590 921 820

ZA de Valkanaer, Gourbeyre, --

Hotel Pierre Et Vacances, Sainte-Anne, --

keddy by Europcar car hire locations in Guadeloupe

5 Locations See all locations

Pointe De La Verdure, Gosier, , Guadeloupe, Le Gosier, --

+590 590 844 584

Hotel Fort Royal Petit Bas Vent, Deshaies, --

Voie Principale Zi De Jarry, Pointe-à-Pitre, --

+590 590 387 395

Morne Mamiel, Pointe-à-Pitre, --

Avenue De L EuropeServiced by Europcar, Saint-François, --

Europcar car hire locations in Guadeloupe

5 Locations See all locations

Pointe De La Verdure, Le Gosier, --

+590 590 844 584

Hotel Fort Royal Petit Bas Vent, Deshaies, --

+590 690 347 471

Aeroport Pole CaraibesZone Location De Voiture, Pointe-à-Pitre, --

+590 590 931 815

Avenue De L' Europe, Saint-François, --

+590 590 886 977

Voie Principale De JarryZ.i. De Jarry, Baie Mahault, --

+590 590 387 395

INTERRENT car hire locations in Guadeloupe

4 Locations See all locations

Pointe De La Verdure, Le Gosier, --

Pointe-a-Pitre airport, Pointe-à-Pitre, --

Avenue De L Europe, Saint-François, --

Voie Principale De Jarry, Baie Mahault, --

Sixt car hire locations in Guadeloupe

2 Locations See all locations

470 Rue Henri Becquerel, Baie Mahault, --

+590 590 919 154

Morne Mamiel, Les Abymes, --

+590 590 919 154

National car hire locations in Guadeloupe

2 Locations See all locations

Rue De La Ville De Soukhoumi, Pointe-à-Pitre, --

Immeuble Des Loueurs Box 5, Les Abymes, --

Enterprise car hire locations in Guadeloupe

2 Locations See all locations

Rue De La Ville De SoukhoumiBergevin, Pointe-à-Pitre, --

Aeroport Pole CaraibesImmeuble Des Loueurs Box 5, Les Abymes, --

Citer car hire locations in Guadeloupe

2 Locations See all locations

Rue De La Ville De SoukhoumiBergevin, Pointe-à-Pitre, --

Aeroport Pole CaraibesImmeuble Des Loueurs Box 5, Les Abymes, --

Alamo car hire locations in Guadeloupe

2 Locations See all locations

Rue De La Ville De Soukhoumi, Pointe-à-Pitre, --

Immeuble Des Loueurs Box 5, Les Abymes, --

Thrifty car hire locations in Guadeloupe

1 Location See all locations

Pole Caraibes Intl Airport, Les Abymes, --

+590 590 211 360
Top tips for hiring a car in Guadeloupe
In Guadeloupe, child car seat rules follow the French system, so children under the age of 10 years old must travel in a car seat. Children weighing less than 13 kg (28 lbs.) must be in a rear-facing car seat in the front or back seat. For children up 18 kg (39 lbs.), they must travel in a child seat that has a protection tray or harness. Children between 18 kg (39 lbs.) and 36 kg (79 lbs.) must use a booster seat with an adult seatbelt. If a child is under the age of 12, they are not allowed to sit in the front seat of a car.
Renting a car in Guadeloupe will provide you with the most freedom and flexibility, as public transport is limited and often does not operate during the night-time. The other advantages of renting a car on these islands is that you can quickly get to remote locations like the active La Grande Soufrière volcano on Basse Terre, which is a 6.4 km (3.9 mi) drive from Saint-Claude.
On your travels around Guadeloupe, you will find that traffic is heavier early in the morning and in major cities, while on weekends, traffic is much lighter. If you need to park your rental car, you will find good parking options at most hotels and major tourist sites.
Discovering the delights of Guadeloupe is best done by car. You will find that most of the roads in the country are well maintained and in good condition. Guadeloupe is made up of two islands that are connected by the N1 and N11 highways. On the Basse Terre island, where the terrain is more rugged and roads are mountainous with sharp bends, you should rent a four-wheel drive. If you plan to stick to the Grand Terre island, a comfortable saloon model is suitable.
FAQs about hiring a car in Guadeloupe
What is the best car hire agency in Guadeloupe?
Based on ratings and reviews from real users on KAYAK, the best car hire companies in Guadeloupe are Europcar (10.0, 1 reviews), FLIZZR (9.7, 3 reviews), and Thrifty (8.6, 4 reviews).
How can I find a car hire near me in Guadeloupe?
Take a look at our extensive car hire location map to find the best car hire deals near you.
What is driving like in Guadeloupe?
When you rent a car in Guadeloupe, you will need to drive on the right-hand side of the road. When you drive on multilane roads you will pass in the left lane. The highways and main roads are well maintained to French standards, and all road signs are in French. You will find that traffic on main roads have the right of way over incoming traffic and that roads that lead to the beach are often toll roads.
How old do you have to be to hire a car in Guadeloupe?
If you plan to rent a car in Guadeloupe, the minimum age for drivers is 21 years old, although this may vary by car category. There will be a surcharge for drivers under the age of 25 years old. For those holding an EU or international driving license, you need to have held it for at least two years and must present your passport before renting a car.
How much does petrol cost in Guadeloupe?
You will find that the average price of petrol is 1.60 € ($1.81) per liter and 6.40 € ($7.24) per gallon when you rent a car in Guadeloupe. The price of fuel is set by the government; therefore, you do not need to look for the lowest rate at petrol stations. There are several petrol stations along the island's main routes, Basse Terre and Grande Terre, that mainly offer full-service. Large petrol stations accept credit cards; however, smaller vendors do not.
What are the speed limits in Guadeloupe?
Before you drive in Guadeloupe, you will need to follow the national speed limits. In residential areas the speed limit is 50 km/h (31 mph), and on national roads, you will find limits ranging from 70 km/h (43 mph) to 80 km/h (50 mph). On highways, the maximum speed limit is between 90 km/h (56 mph) and 110 km/h (68 mph).
Popular car hire locations
The rates displayed include all taxes and fees for car hires for the class listed and were found by KAYAK users in the last 24 hours. Car hires are subject to change and may not be available on all car hires listed or dates of travel. Some car hire providers charge additional fees for other services (gps, infant car seats, etc.). Please check the car hire providers' sites.