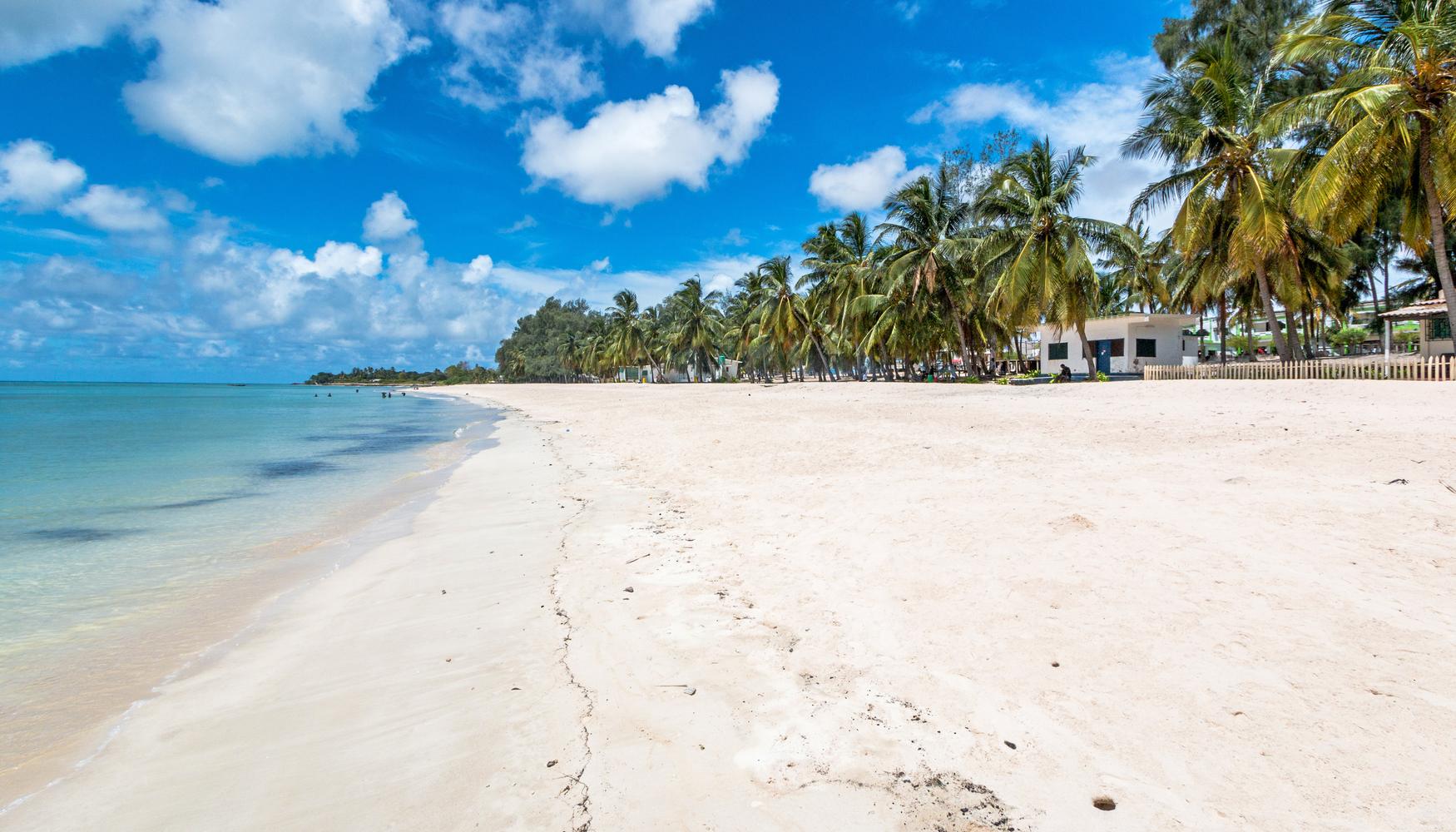 Car hire locations in Mozambique
Car hire directory
Europcar car hire locations in Mozambique

14 Locations See all locations

Meet & Greet Service OnlyWith 48 Hrs Advanced Reservation, Nacala, NM

+258 843 223 475

Talhao 10, Bairro NaharengueZona De Nascentes, Nacala, Nacala, NM

Tete Airport, Tete, TE

+258 845 515 150

Bairro ChingodziUnidade 25 Setembro, Tete, TE

+258 845 515 150

Pemba Beach HotelMeet & Greet At Airport., Pemba, CD

+258 843 223 474

Meet & Greet Service Only WithFlight Details, Pemba, CD

+258 843 223 474

Av. Julius Nyerere 1418(beside The Polana Hotel), Maputo, MP

+258 849 151 043

Maputo International AirportOutside International Arrival Hall, Maputo, MP

+258 843 028 330

Beira Apt // Meet Adv ReservationsCounter In Terminal, Beira, SO

+258 843 223 472

Bairro Da MangaMascarenhas 9 Bairro Quarteirao C, Beira, SO

+258 843 223 472

M&g Service Only Flight DetailsNampula Airport, Nampula, NM

+258 843 223 473

Avenida Eduardo Mondlane, 5, Nampula, NM

+258 843 223 473

Bairro Central, Behind Vila MachadoAvenida Eduardo Mondlane, Vilanculos, IN

+258 843 223 476

Meet & Greet Service OnlyWith 48 Hrs Advanced Reservation, Vilanculos, IN

+258 843 223 476

Sunnycars car hire locations in Mozambique

11 Locations See all locations

Talhao 10, Bairro Naharengue, Nacala, NM

Tete, TE

Avenida da Marginal, Pemba, CD

Pemba, CD

Maputo, MP

Av. Julius Nyerere 1418, Maputo, MP

Beira, SO

Avenida Eduardo Mondlane, 5, Nampula, NM

Nampula, NM

Vilanculos, IN

Avenida Eduardo Mondlane, Vilanculos, IN

keddy by Europcar car hire locations in Mozambique

11 Locations See all locations

Talhao 10, Bairro Naharengue,- Zona De Nascentes, Nacala, Nacala, NM

Meet & Greet Service Only- With 48 Hrs Advanced Reservation, Nacala, NM

Tete Airport, Tete, TE

Pemba Beach Hotel, Pemba, CD

Meet & Greet Service Only With- Flight Details, Pemba, CD

Ave Julius Nyerere 1418- (Beside The Polana Hotel), Maputo, MP

Maputo International Airport- Outside International Arrival Hall, Maputo, MP

Beira Apt // Meet Adv Reservations- Counter In Terminal, Beira, SO

Avenida Eduardo Mondlane, 5, Nampula, NM

Nampula Airport, Nampula, NM

Bairro Central, Behind Vila Machado- Avenida Eduardo Mondlane, Vilanculos, IN

Hertz car hire locations in Mozambique

9 Locations See all locations

Aeroporto Chingodzi, Tete, TE

+258 2522 0135

Estrada Nacional No1, Pemba, CD

+258 2722 1300

Aeroporto De Quelimane, Quelimane, ZA

+258 2421 7741

Aeroporto De Quelimane, Quelimane, ZA

+258 2421 7741

Av Acordos De Luska, Maputo, MP

+258 2146 6034

Av Do Trabalho Nr, Maputo, MP

+258 2140 1713

International Airport Beira, Beira, SO

+258 2330 1947

Ap Internacional Nampula, Nampula, NM

+258 2621 7864

Avenida Do Trabalho, Nampula, NM

+258 2621 7864

Sixt car hire locations in Mozambique

8 Locations See all locations

Aeroporto de Nacala, Nacala, NM

+258 2621 6312

Aeroporto de Tete, Tete, TE

+258 2522 0261

Aeroporto de Pemba, Pemba, CD

+258 2722 1821

Aeroporto de Quelimane, Quelimane, ZA

+258 2421 7281

Arrival Hall, Maputo, MP

+258 2146 5250

Aeroporto da Beira, Beira, SO

+258 2330 2650

Aeroporto de Nampula, Nampula, NM

+258 2621 6312

Aeroporto de Vilankulos, Vilanculos, IN

+258 823 005 180

Avis car hire locations in Mozambique

4 Locations See all locations

Arrivals Hall, Tete, TE

+258 2522 0331

Terminal Building, Maputo, MP

+258 2132 1243

Terminal Building, Beira, SO

+258 2330 1263

Rua Da Franca Parcela 3, Nampula, NM

+258 2621 2309

Budget car hire locations in Mozambique

1 Location See all locations

Maputo International, Maputo, MP

+258 2132 1243
FAQs about hiring a car in Mozambique
What is the most popular car hire in Mozambique?
Intermediate (Hyundai Accent or similar) is the most frequently booked car hire type in Mozambique.
What is the best car hire agency in Mozambique?
Based on ratings and reviews from real users on KAYAK, the best car hire companies in Mozambique are Avis (7.6, 2245 reviews), Europcar (7.6, 1 reviews), and Hertz (7.4, 3831 reviews).
How can I find a car hire near me in Mozambique?
Take a look at our extensive car hire location map to find the best car hire deals near you.
Popular car hire locations
The rates displayed include all taxes and fees for car hires for the class listed and were found by KAYAK users in the last 24 hours. Car hires are subject to change and may not be available on all car hires listed or dates of travel. Some car hire providers charge additional fees for other services (gps, infant car seats, etc.). Please check the car hire providers' sites.