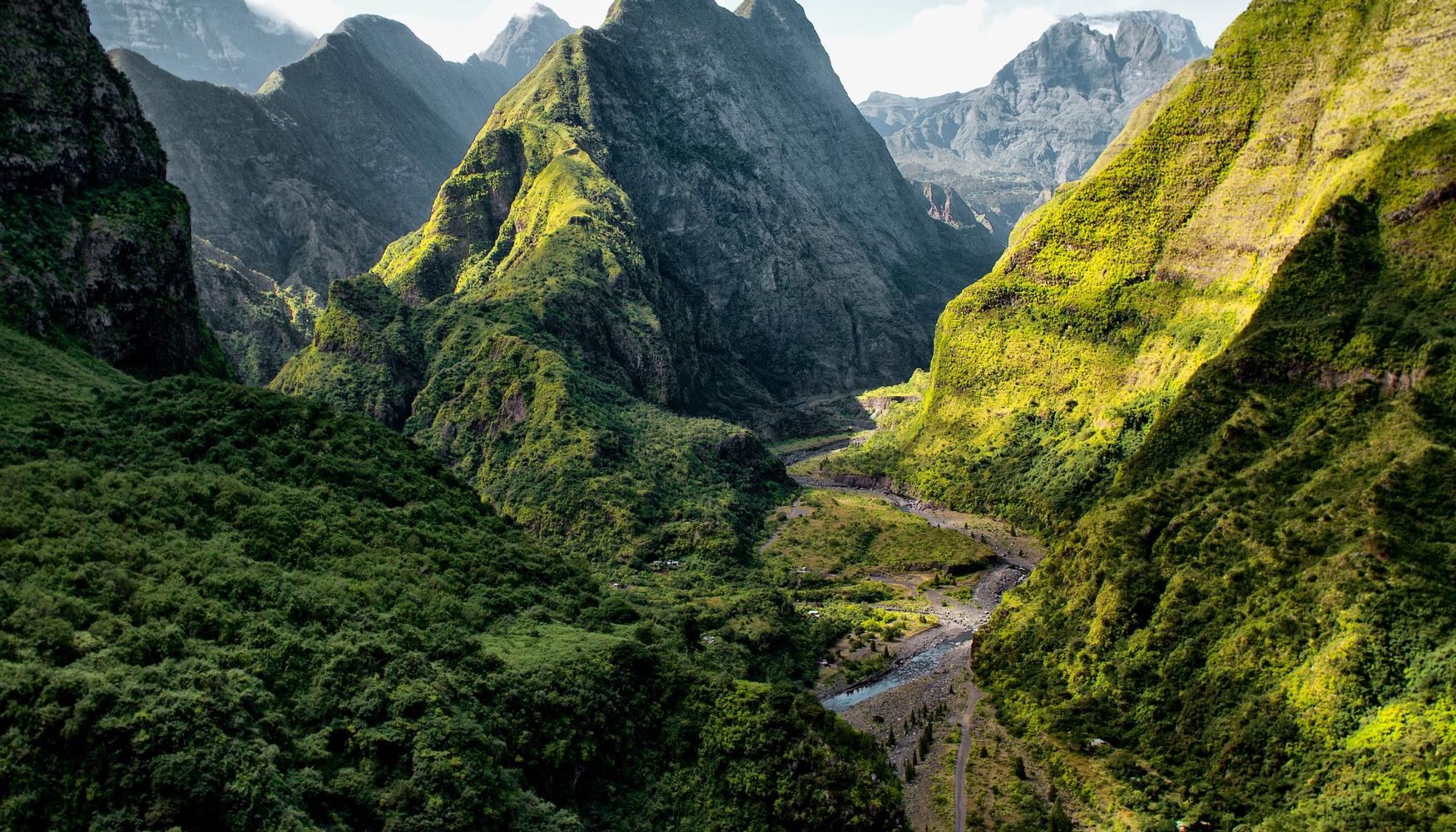 Car hire locations in Réunion
Car hire directory
Sunnycars car hire locations in Réunion

9 Locations See all locations

Saint-Pierre, --

Et Rue Benoite Boulard Zi No 2, Saint-Pierre, --

5 Place des Coquillages, Saint-Paul, --

Saint-Paul, --

Gillot la Ferme, Sainte-Marie, --

33 Rue Jacques Prevert, Le Port, --

Saint-Denis, --

11 Boulevard du Chaudron, Saint-Denis, --

8 Rue Lislet Geoffroy, Saint-Denis, --

keddy by Europcar car hire locations in Réunion

7 Locations See all locations

Chemin Aerodrome Aeroport De Pierrefonds, Saint-Pierre, --

Angle Rue De La Zone Industrielle, Saint-Pierre, --

+262 262 351 294

123 Avenue Leconte Delisle, Saint-Paul, --

+262 262 245 115

Hotel Seoil - Relais de L'Hermitage, Saint Gilles, Saint-Paul, --

+262 262 245 115

Gillot La Ferme, Sainte-Marie, --

+262 262 931 415

Roland Garros Airport, Saint-Denis, --

11 Boulevard Du Chaudron, Saint-Denis, --

+262 262 288 337

Europcar car hire locations in Réunion

6 Locations See all locations

Angle Rue De La Zone IndustrielleEt Rue Benoite Boulard, Saint-Pierre, --

+262 262 351 294

Chemin Aerodrome, Saint-Pierre, --

+262 262 351 294

5 Place Des CoquillagesBoucan Canot, Saint-Paul, --

+262 262 245 115

Rue Georges GuynemerGillot La Ferme, Sainte-Marie, --

+262 262 931 415

11 Boulevard Du Chaudron, Saint-Denis, --

+262 262 931 414

Roland Garros Airport, Saint-Denis, --

+262 262 488 187

Itc Tropicar car hire locations in Réunion

5 Locations See all locations

126, Rue de Generalle de Gaulle, Saint-Pierre, --

27, avenue de BourbonSaint Gilles les Bains Downtown, Saint-Paul, --

+262 262 240 101

Za La MareSainte Marie La Mare, Sainte-Marie, --

+262 262 240 101

Avenue Roland Garros, Saint-Denis, --

45, Route de la Riviere des Pluies, Saint-Denis, --

ITC car hire locations in Réunion

5 Locations See all locations

126 Av Du General De Gaulle Grands Bois, Saint-Pierre, --

RANAULT AUTOMOBILE, Avenue Dr Raymond Verges , ZI du Gol, Saint-Pierre, --

27 avenue de bourbon portable 06 92 76 68 68, Saint-Paul, --

Za La Mare 10 Rue Du Double Dix, Sainte-Marie, --

Comptoir Aeroport De Saint Denis, Saint-Denis, --

Hertz car hire locations in Réunion

5 Locations See all locations

Co Cotrans Automobiles, Saint-Pierre, --

+262 825 951 974

Route De Cambaie, Saint-Paul, --

+262 262 420 649

Aeroport Roland Garros, Sainte-Marie, --

+262 262 280 593

7 Bis Rue De La Pepiniere, Sainte-Marie, --

+262 262 532 250

27 Avenue De Bourbon, Saint Gilles Les Bains, --

+262 825 951 974

Budget car hire locations in Réunion

5 Locations See all locations

Rue Des Olivines, Saint-Pierre, --

+262 262 289 200

Avenue De Bourbon, Saint-Paul, --

+262 262 312 000

Aeroport Roland Garros, Sainte-Marie, --

+262 262 289 200

83 Rue Jules Verne, Le Port, --

+262 825 200 050

1 Rue Edouard Manes, Saint-Denis, --

+262 262 289 200

Avis car hire locations in Réunion

5 Locations See all locations

Ravine Blanche ZI 1, Saint-Pierre, --

+262 825 200 025

Avenue De Bourbon, Saint-Paul, --

+262 262 312 000

Roland Garros Airport, Sainte-Marie, --

+262 825 200 025

83 Rue Jues Verne, Le Port, --

+262 825 200 025

17 Boulevard Du Chaudron, Saint-Denis, --

+262 825 200 025

Rent A Car car hire locations in Réunion

4 Locations See all locations

100, Avenue Luc Donat, Saint-Pierre, --

29, Avenue de Bourbon, Saint-Paul, --

7, Rue de la Pépinière, Sainte-Marie, --

Saint Denis de la Reunion airport, Saint-Denis, --

National car hire locations in Réunion

4 Locations See all locations

Aeroport St Pierre Pierrefonds, Saint-Pierre, --

+262 262 200 088

Aeroport De Gillot, Sainte-Marie, --

+262 262 200 088

33 Rue Jacques Prevert, Le Port, --

+262 262 200 088

8 Rue Lislet Geoffroy, Saint-Denis, --

+262 262 200 088

Enterprise car hire locations in Réunion

4 Locations See all locations

Aeroport De Saint PierrePierrefonds, Saint-Pierre, --

+262 262 200 088

Aeroport De Gillot, Sainte-Marie, --

+262 262 200 088

33 Rue Jacques Prevert, Le Port, --

+262 262 200 088

8 Rue Lislet Geoffroy, Saint-Denis, --

+262 262 200 088

Alamo car hire locations in Réunion

4 Locations See all locations

Aeroport De Saint Pierre, Saint-Pierre, --

+262 262 200 088

Aeroport De Gillot, Sainte-Marie, --

+262 262 200 088

33 Rue Jacques Prevert, Le Port, --

+262 262 200 088

8 Rue Lislet Geoffroy, Saint-Denis, --

+262 262 200 088
FAQs about hiring a car in Réunion
What is the most popular car hire in Réunion?
Mini (Class Mini car or similar) is the most frequently booked car hire type in Réunion.
What is the best car hire agency in Réunion?
Based on ratings and reviews from real users on KAYAK, the best car hire companies in Réunion are Enterprise (8.5, 12805 reviews), and rentalcars.com (6.9, 1423 reviews).
How can I find a car hire near me in Réunion?
Take a look at our extensive car hire location map to find the best car hire deals near you.
Popular car hire locations
The rates displayed include all taxes and fees for car hires for the class listed and were found by KAYAK users in the last 24 hours. Car hires are subject to change and may not be available on all car hires listed or dates of travel. Some car hire providers charge additional fees for other services (gps, infant car seats, etc.). Please check the car hire providers' sites.