Food has always been an important factor in our travel itinerary. A great travel experience needs to tick all the boxes: beautiful landscapes, fun attractions, efficient transportation options and delicious cuisine, amongst others. Whilst vegetarianism and veganism is still a relatively new concept in some countries, meaning limited offerings for vegan travellers, there are definitely good options for those in the know. We've compiled a list of veggie and vegan-friendly cities for you to consider when planning your next trip, so you can eat well even on holiday.
Chiang Mai, Thailand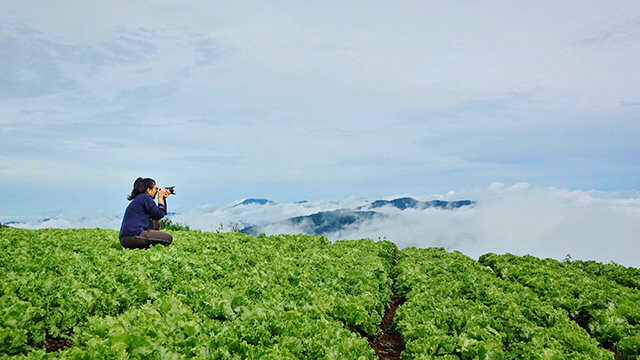 This understated city is a vegan's food paradise, with choices that vary from organic farm-to-table to Japanese macrobiotic, to healthy salad bar concepts and everything else in between. Visitors can also enjoy vegan baked goods, homemade jam and locally-produced organic cleaning and beauty products. Check out Free Bird Cafe, which not only offers homemade vegan dishes but even ensures that its proceeds go to a local charity organisation that the cafe is a part of. This organisation, called Thai Freedom House raises funds for Burmese refugees as well as Thai families living in poverty in rural Thailand.
Return flights to Chiang Mai, from A$618** Stay at the Tulamben Dive Resort, from A$50*
Los Angeles, USA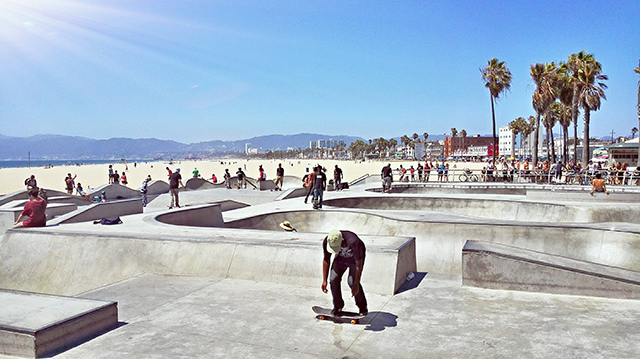 Recently coming in second on PETA's list of the 10 most vegan cities in America, LA is also home to notable vegan celebrities such as Joaquin Phoenix, Alicia Silverstone, and Casey Affleck.  As well, it's the home of The Animal Museum, a museum dedicated to animal rights and protection. Commonly referred to as a haven for vegans, the city boasts a vegan fair every spring and over 80 fully-vegan and over 200 veg-friendly restaurants. This includes Little Pine Restaurant, a Mediterranean-inspired vegan restaurant opened by celebrity Moby.
Return flights to Los Angeles, from A$803** Stay at the Crowne Plaza Redondo Beach And Marina, from A$241*
Turin, Italy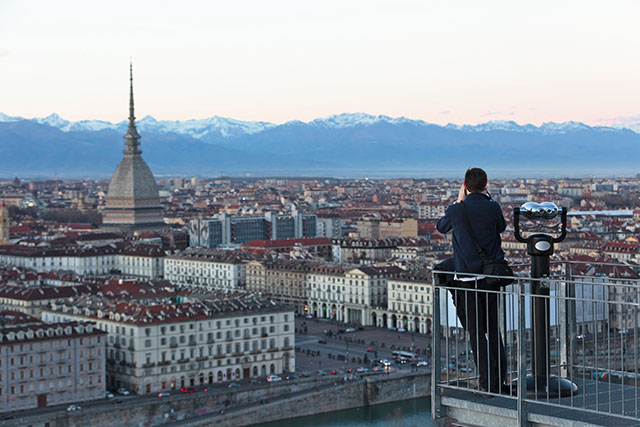 Turin has always been famous for its refined architecture, sports cars, football and cuisine. In 2016, mayor Chiara Appendino made it her mission to start promoting green living and sustainability. Her programme aims to educate kids about animal welfare and nutrition with the aim of reducing the amount of animal products eaten by future generations. The city now has over 30 restaurants, cafés and shops serving vegan and vegetarian fare. We love this list, posted by Turin Tourism to help vegetarian and vegan travellers navigate the culinary scene.
Return flights to Turin, from A$1363** Stay at the Novotel Torino Corso Giulio Cesare, from A$82*
Toronto, Canada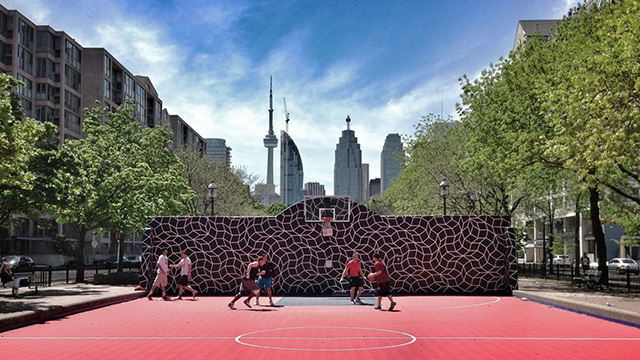 Canada's largest city demonstrated an increase in plant-based eateries and shops of late. We like YamChops, a plant-based butcher and market nestled in the Little Italy district of Toronto. The butcher carries items such as beet burgers, BBQ wheat ribs, meatless meatballs, amongst others. Interested travellers can also take note of some of North America's largest vegan festivals, Veggielicious and the Toronto Vegan Food & Drink Festival.
Return flights to Toronto, from A$1048** Stay at the DoubleTree by Hilton Toronto Downtown, from A$162*
Ghent, Belgium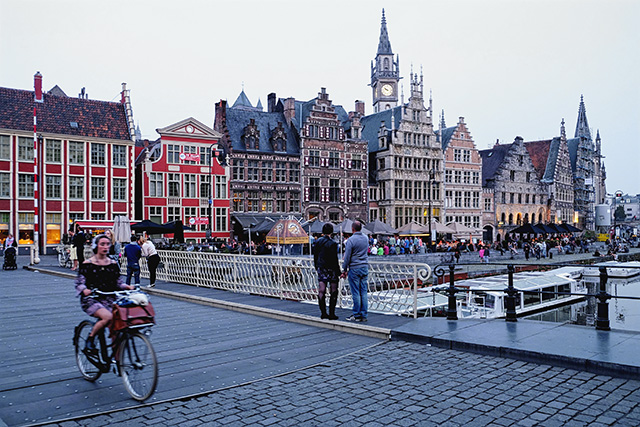 Dubbed as the vegan capital of Europe, this Belgian medieval town has been embracing the meat-free concept for many years. In 2009, the city declared every Thursday to be 'Veggie Thursday'.  This effort encourages restaurants to guarantee a vegan dish on their menus, schools to provide meat-free meals for children and there is even a good range of vegan beers at some of the city's bars.
Return flights to Brussels, from A$1187** Stay at the Ibis Gent Centrum St Baafs Kathedraal, from A$107*
Taipei, Taiwan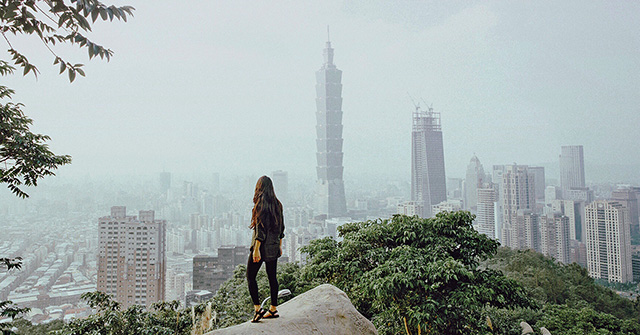 With a large population of practising Buddhists, Taipei won the top spot of Top Vegan-Friendly Cities in Asia by PETA in 2016. Travellers will be spoilt for choice at their famous buffets, extensive range of teas, tantalising desserts, and not forgetting the famed (and controversial!) stinky tofu. During your visit, you can easily spot the Buddhist symbol resembling a backwards swastika in front of each vegan restaurant.
Return flights to Taipei, from A$495** Stay at the Royal Seasons Hotel Hot Springs Beitou, from A$72*
Portland, USA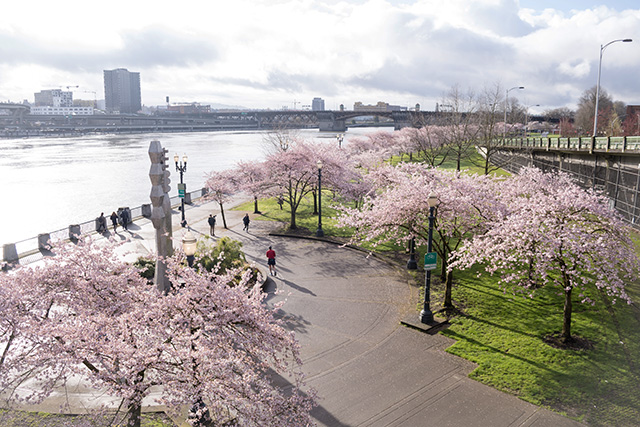 The capital of Oregon boasts an alternative but progressive atmosphere, suitable for even the fussiest vegetarians and vegans. Plan a trip to Portland and experience their cute vegan street-food carts, Michelin-starred vegan restaurants, vegan bars, and a 100% vegan mini-mall (it even has vegan clothing stores and a tattoo parlour!), allowing you to shop without worrying about where your products came from. It doesn't stop there. There's even vegan real estate businesses, medical practitioners, counsellors and activity-based businesses such as summer camps.
Return flights to Portland, from A$1252** Stay at the Courtyard by Marriott Portland City Center, from A$178*
Berlin, Germany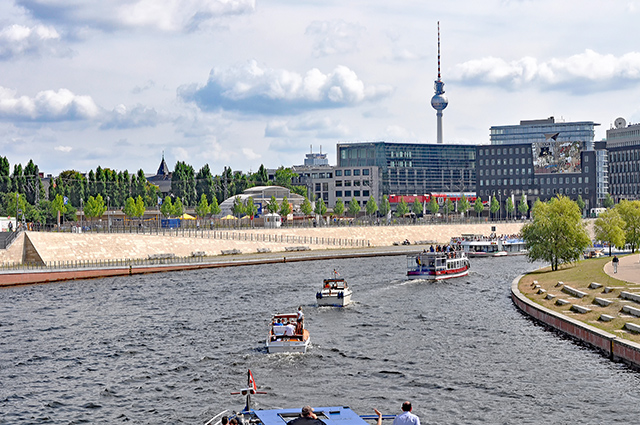 This chic European city has recently overtaken Portland as being the capital of vegan cool. There won't be enough time for vegan travellers to try all of its 50 purely vegan cafes, fine dining restaurants, hip bakeries, wine bars, street food carts and ice cream shops. Berlin has been lauded by Saveur magazine in 2015 for becoming home to some of the world's most creative vegan chefs. With approximately 80,000 vegan residents, the German capital also holds Veganes Sommerfest Berlin which features music, games, athletics and fashion shows galore.
Return flights to Berlin, from A$861** Stay at the Leonardo Hotel Berlin City Süd, from A$69*
*Hotel prices (including taxes and fees) are per night per room for double occupancy for the above and were found on KAYAK.com.au on 17 July 2017 for travel in September 2017, for the respective hotels mentioned in the release. Prices are in AUD, may be subject to change and offers may no longer be available.
**Flight prices (including taxes and fees, excluding baggage fees) for one return economy seat and were collated on KAYAK.com.au on 17 July 2017 for travel in September 2017 from Sydney to the destination listed, unless specified otherwise. Prices are in AUD, may be subject to change and offers may no longer be available.
Also Read>> Who's Hungry?! 5 Aussie Towns To Check-out For Delicious Traditional Food