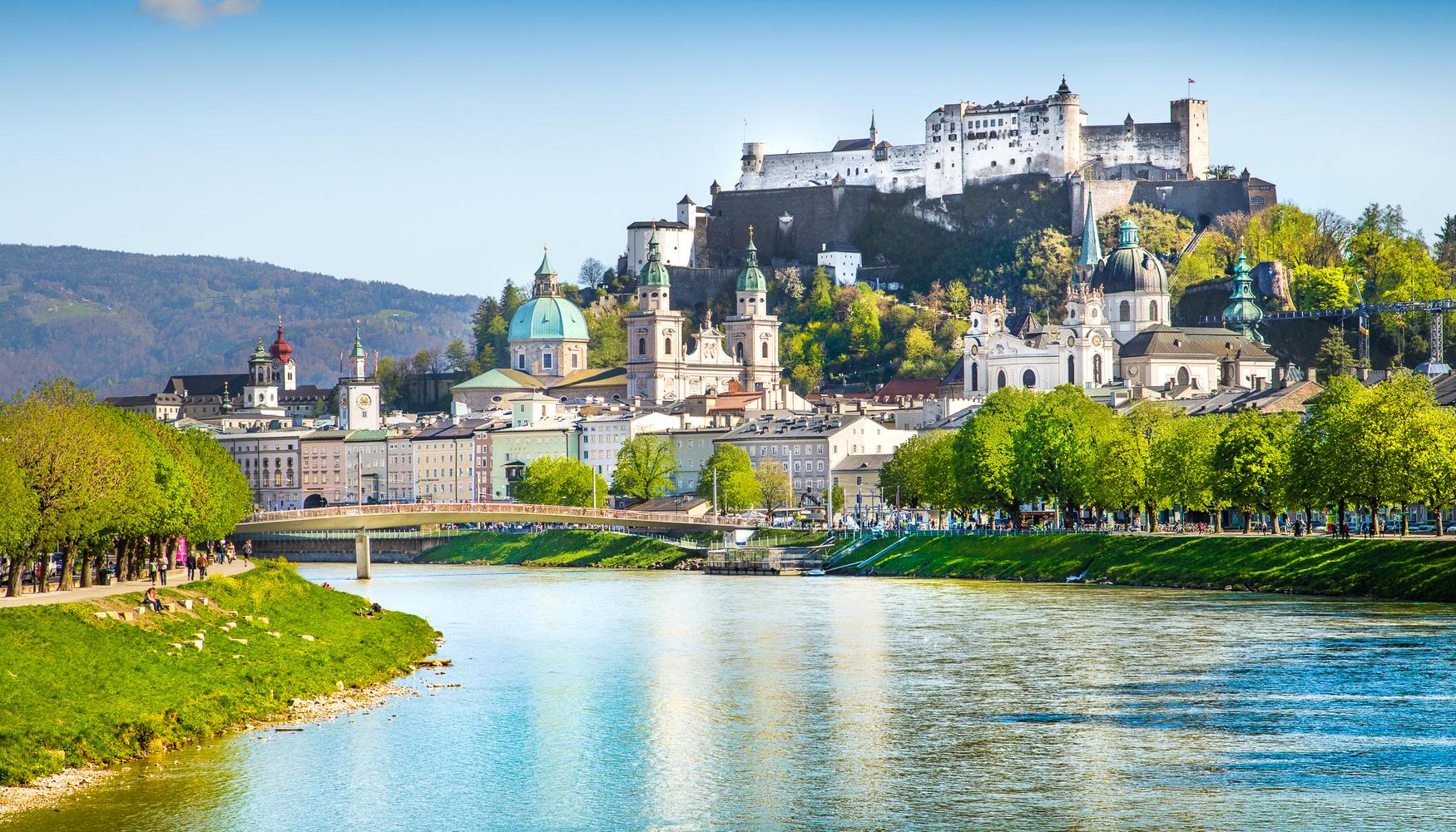 Car hire locations in Austria
Car hire directory
Sunnycars car hire locations in Austria

60 Locations See all locations

Schwefel 77, Dornbirn, VO

Wallenmahd Nr. 23, Dornbirn, VO

Schwefel 44, Dornbirn, VO

Stiglingen 51, Dornbirn, VO

Wallenmahd Nr. 51, Dornbirn, VO

Einfahrtsstraße 1-3, Schwechat, NO

Return: Parking Garage 4, Schwechat, NO

Flughafenstrasse 60-64, Klagenfurt, KA

Wörthersee Airport, Klagenfurt, KA

Schlachthofstr. 23, Klagenfurt, KA

St. Ruprechter Strasse 12, Klagenfurt, KA

Sterneckestrasse 19, Klagenfurt, KA

Mariazellerstraße 230, Sankt Pölten, NO

Josefstrasse 36, Sankt Pölten, NO

Prof.-Ferry-Porsche-Strasse 1, Zell am See, SZ

Flughafenstraße 51, Graz, ST

Kärntnerstrasse 20, Graz, ST

Keplerstraße 93-95, Graz, ST

Thalerhof, Graz, ST

Andreas Hofer Platz 1, Graz, ST

Europaplatz 4, Graz, ST

Wienerstrasse 22, Graz, ST

Ankunftshalle/Arrival Hall, Graz, ST

Am Hauptbahnhof 1, Vienna, WI

Schubertring 9, Vienna, WI

Liesinger Flur Gasse 12, Vienna, WI

Vienna Schwechat Airport, Vienna, WI

Schlachthausgasse 38, Vienna, WI

Richard-Strauss Strasse 12, Vienna, WI

Erdbergstraße 202, 1. OG, Vienna, WI

Kärtner Ring 17, Vienna, WI

Simmeringer Hauptstrasse 2, Vienna, WI

Gutheil-Schodergasse 17, Vienna, WI

Neubauguertel 43, Vienna, WI

Tirolerstrasse 17, Lienz, TR

Ossiacher Zeile 50, Villach, KA

Italienerstraße 44, Villach, KA

Gunskirchner Str. 1, Wels, OO

Neunkirchner Str. 90, Wiener Neustadt, NO

Fürstenweg Nr. 180, Innsbruck, TR

Valiergasse 50, Innsbruck, TR

Südtirolerplatz 1, Innsbruck, TR

Fritz-Mayer-Platz 1, Bregenz, VO

Tirol Airport, Kitzbühel, TR

Josef-Pirchl-Strasse 24, Kitzbühel, TR

St.Johanner Strasse 7, Kitzbühel, TR

Tiefgarage Anger 419, Lech am Arlberg, VO

Inssbrucker Bundes-Strasse 105, Salzburg, SZ

Gniglerstrasse 12, Salzburg, SZ

Bergerbrauhofstr. 45, Salzburg, SZ

Ferdinand Porsche-Strasse 7, Salzburg, SZ

Suedtiroler Platz 1, Salzburg, SZ

Parkplatz P1, Salzburg, SZ

Samergasse 34, Salzburg, SZ

Kubastastr. 22, Amstetten, NO

Salzburgerstr. 292, Linz, OO

Wiener Straße 166, Linz, OO

Wienerstrasse 280, Linz, OO

Bahnhofplatz, Linz, OO

Dorfstrasse 21, Hall in Tirol, TR

Hertz car hire locations in Austria

33 Locations See all locations

C/o Vorarlberger, Dornbirn, VO

+43 557 227 706

Schwefel 44, Dornbirn, VO

+43 557 227 706

St Ruprechterstrasse 12, Klagenfurt, KA

+43 4635 6147

Woerthersee A/p, Klagenfurt, KA

+43 4635 6147

St. Ruprechter Strasse 12, Klagenfurt, KA

+43 4635 6147

Josefstrasse 36, Sankt Pölten, NO

+43 274 277 151

Josefstrasse 36, Sankt Pölten, NO

+43 274 277 151

Wienerstrasse 22, Graz, ST

+43 316 825 007

Graz, Graz, ST

+43 316 825 007

Wienerstrasse 22, Graz, ST

+43 316 787 3800

Wienerstrasse 22, Graz, ST

+43 316 825 007

Wienerstrasse 22, Graz, ST

+43 316 825 007

Simmeringer Hauptstrasse 2, Vienna, WI

+43 179 542 661

Kaerntner Ring 17, Vienna, WI

+43 1512 8677

Vienna-schwechat Ap, Vienna, WI

+43 179 542 1301

Simmeringer Hauptstr.2, Vienna, WI

+43 179 542 661

Am Hauptbahnof 1 Eg 153, Vienna, WI

+43 1600 5799

Tiroler Strasse 17, Lienz, TR

+43 485 263 644

Innsbruck, Innsbruck, TR

+43 512 580 901

Suedtirolerplatz 1, Innsbruck, TR

+43 512 580 901

Suedtirolerplatz 1, Innsbruck, TR

+43 512 580 901

Fritz-mayer-platz 1, Bregenz, VO

+43 557 227 706

Zeltweg Airport, Zeltweg, ST

+43 316 825 007

Josef Pirchl Strasse, Kitzbühel, TR

+43 535 664 800

St Johann Tirol A/p, Kitzbühel, TR

+43 535 664 800

Tiefgarage Anger 419, Lech am Arlberg, VO

+43 557 227 706

Ferdinand-porsche-strasse 7, Salzburg, SZ

+43 662 876 674

Innsbrucker-bundes-str 105, Salzburg, SZ

+43 662 852 086

Porschestrasse 7, Salzburg, SZ

+43 662 876 674

Linz Airport, Linz, OO

+43 732 784 841

Wiener Strasse 280, Linz, OO

+43 732 784 841

Wienerstrasse 280, Linz, OO

+43 732 784 841

Wienerstrasse 280, Linz, OO

+43 732 784 841

Europcar car hire locations in Austria

28 Locations See all locations

Stiglingen 51, Dornbirn, VO

1866 1662

Flughafenstrasse 60-64, Klagenfurt, KA

1866 1690

Flughafenstrasse 60-64, Klagenfurt, KA

1866 1690

Mariazeller Straße 230c/o Autohaus Zankl, Sankt Pölten, NO

1866 1631

Prof.-Ferry-Porsche Strasse 1c/o Porsche Zell am See, Zell am See, SZ

1866 1652

Flughafenstrasse 51, Graz, ST

1866 1680

Milchhof Babenberger Straße, Graz, ST

1866 1681

Alte Poststrasse 156, 2. Stock, Graz, ST

1866 1681

Kratkystrasse 2, Graz, ST

1866 1681

Kaerntnerstrasse 20c/o Porsche Graz, Graz, ST

1866 1681

Kärtnerstraße 20 c/o Porsche Graz, Graz, ST

1866 1681

Alte Poststrasse 156, 9. Stock, Graz, ST

1866 1681

Alte Poststrasse 156, 8. Stock, Graz, ST

1866 1681

Alte Poststrasse 156, 7. Stock, Graz, ST

1866 1681

Liesinger-Flur-Gasse 12c/o Porsche Wien-Liesing, Vienna, WI

1866 1613

Schubertring 9Car Return: Beethovenplatz 3, Vienna, WI

1866 1611

Car Rental Center, P4car return on outdoor parking!, Vienna, WI

1866 1610

Am Hauptbahnhof 1, EG 154Car Return: Gerhard-Bronner-Str. 2, Vienna, WI

1866 1614

Ossiacher Zeile 50c/o Porsche Villach, Villach, KA

1866 1692

Siemensstrasse 2, Villach, KA

1866 1692

Salzburger Straße 292, Leonding, OO

1866 1641

Neunkirchner Strasse 90c/o Porsche Wiener Neustadt, Wiener Neustadt, NO

1866 1621

Fuerstenweg 180, Innsbruck, TR

1866 1660

Fuerstenweg 180, Innsbruck, TR

1866 1660

St. Johanner Strasse 7, Kitzbühel, TR

1866 1660

c/o Autohaus BlaserDornbirnerstrasse 32, Lustenau, VO

+43 431 866 1660

Gniglerstrasse 12, Salzburg, SZ

1866 1651

Innsbrucker Bundesstrasse 95, Salzburg, SZ

1866 1650

Sixt car hire locations in Austria

21 Locations See all locations

Messestrasse 1, Dornbirn, VO

+43 810 977 424

Landesstrasse 30, Kaprun, SZ

+43 676 8465 2260

Wilhelm-Hornbach-Straße 2, Gerasdorf bei Wien, NO

+43 150 526 4000

Dr.-Karl-Widdmann-Straße 32, Weiz (Steiermark), ST

+43 150 526 4004

Flughafenstr. 60-64, Klagenfurt, KA

+43 463 420 640

Flughafenstrasse 51, Graz, ST

+43 150 526 4004

Kaerntner Str. 44, Graz, ST

+43 150 526 4004

Mietwagenzentrum, Objekt 134, Vienna, WI

+43 150 526 4004

Ortsstrasse 18 A, Vienna, WI

+43 150 526 4004

Am Stadtpark 1 (im Hilton), Vienna, WI

+43 150 526 4004

Wagramer Str. 177, Vienna, WI

+43 150 526 4004

Felberstr. 1, Vienna, WI

+43 150 526 4004

Am Hauptbahnhof 1, Vienna, WI

+43 150 526 4004

Kärntner Straße 14, Villach, KA

+43 150 526 4004

Salzburgerstraße 39, St. Johann in Tirol, TR

+43 676 342 4999

Fürstenweg 180, Innsbruck, TR

+43 150 526 4004

Josef-Pirchl-Strasse 24, Kitzbühel, TR

+43 150 526 4000

Robinigstrasse 10, Salzburg, SZ

+43 150 526 4004

Christian-Doppler-Platz, Salzburg, SZ

+43 150 526 4004

Stahlstrasse 2, Linz, OO

+43 150 526 4004

Car Rental Center, Linz, OO

+43 150 526 4004

keddy by Europcar car hire locations in Austria

19 Locations See all locations

Stiglingen 51, C/O Autohaus Schwarzler, Dornbirn, VO

Flughafenstrasse 60, Klagenfurt, KA

Flughafenstrasse 60-64, Klagenfurt, KA

Mariazeller Strasse 230- C/O Autohaus Zankl, Sankt Pölten, NO

Prof.-Ferry-Porsche Strasse 1- C/O Porsche Zell Am See, Zell am See, SZ

Kaerntnerstrasse 20- C/O Porsche Graz, Graz, ST

Flughafenstrasse 51, Graz, ST

Schubertring 9- Car Return: Beethovenplatz 3, Vienna, WI

Car Rental Center, P4- Car Return On Outdoor Parking!, Vienna, WI

Am Hauptbahnhof 1, Eg 154- Car Return: Gerhard-Bronner-Strasse, Vienna, WI

12, Liesinger-Flur-Gasse, Vienna, WI

Ossiacher Zeile 50A- C/O Bp Tankstelle, Villach, KA

Neunkirchner Strasse 90- C/O Porsche Wiener Neustadt, Wiener Neustadt, NO

Fuerstenweg 180, Innsbruck, TR

St. Johanner Str. 7, Kitzbühel, TR

Dornbirner Str. 32, Lustenau, VO

1866 1660

Gniglerstrasse 12, Salzburg, SZ

Innsbrucker Bundesstrasse 95, Salzburg, SZ

C/O Aveg, Salzburger Strasse 292, Linz, OO

BUCHBINDER car hire locations in Austria

19 Locations See all locations

Wallenmahd 23 (Fussenegger Areal), Dornbirn, VO

Schlachthofstr. 23, Klagenfurt, KA

+43 463 466 6014

Flughafenstr. Nr. 60 Car Rental Pavillon, Klagenfurt, KA

+43 463 466 6014

29B, Porschestrasse, Sankt Pölten, NO

Keplerstrasse 93 - 95, Graz, ST

+43 316 717 330

Flughafen Graz Ankunftshalle/Arrival Hall, Graz, ST

+43 316 717 330

134 Parkhaus 4 Wien Intl Airport, Vienna, WI

+43 17 007

Richard-Strauss-Str. 12, Vienna, WI

+43 50 105

Schlachthausgasse Nr. 38, Vienna, WI

+43 507 0104 5000

Erdbergstrasse 202, Vienna, WI

Italienerstraße 44, Villach, KA

Gunskirchner Str. 1, Wels, OO

Innsbruck AirportMeet & Greet With Hand Held, Innsbruck, TR

+43 491 609 042 8227

Valiergasse 50, Innsbruck, TR

+43 512 348 565

8, ußeres Hirschfeld, Neusiedl am See, BU

Bergerbräuhofstr. 45, Salzburg, SZ

+43 662 882 066

Innsbrucker Bundesstr. 95 Car Rental Pavillon, Salzburg, SZ

+43 662 882 066

Kubastastr. 22, Amstetten, NO

+43 747 261 718

Wiener Str. 166, Linz, OO

+43 732 343 030

Global Rent A Car car hire locations in Austria

17 Locations See all locations

Wallenmahd 23 (Fussenegger Areal), Dornbirn, VO

+43 507 0104 5000

Flughafenstr. 60-64, Klagenfurt, KA

+43 507 0104 5000

Schlachthofstr. 23, Klagenfurt, KA

+43 507 0104 5000

Keplerstr. 93 - 95, Graz, ST

+43 507 0104 5000

Schlachthausgasse 38, Vienna, WI

+43 507 0104 5000

Car Rental Center, P4 car return on outdoor parking!, Vienna, WI

Richard-Strauss-Str. 12, Vienna, WI

+43 507 0104 5000

Erdbergstr. 202, Vienna, WI

+43 507 0104 5000

Italienerstr. 44, Villach, KA

+43 507 0104 5000

Gunskirchner Str. 1, Wels, OO

+43 507 0104 5000

Flughafenstrasse 51, Feldkirchen bei Graz, ST

+43 507 0104 5000

Valiergasse 50, Innsbruck, TR

+43 507 0104 5000

Fuerstenweg 180Parkgarage/parking Garage, Innsbruck, TR

+43 507 0104 5000

Bergerbräuhofstr. 45, Salzburg, SZ

+43 507 0104 5000

Innsbrucker Bundesstrasse 95, Salzburg, SZ

+43 507 0104 5000

Kubastr. 22, Amstetten, NO

+43 507 0104 5000

Wiener Str. 166, Linz, OO

+43 507 0104 5000

INTERRENT car hire locations in Austria

16 Locations See all locations

Wallenmahd Nr. 51, Dornbirn, VO

+43 507 0104 5000

Klagenfurt Airport, Klagenfurt, KA

Schlachthofstraße 23, Klagenfurt, KA

+43 507 0104 5000

Graz Airport, Graz, ST

Keplerstraße 93-95, Graz, ST

+43 507 0104 6800

Vienna International Airport, Vienna, WI

Schlachthausgasse 38, Vienna, WI

+43 507 0104 5000

Richard-Strauss-Straße 12, Vienna, WI

+43 507 0104 5000

Italienerstr. 44, Villach, KA

+43 507 0104 5000

Gunskirchner Str. 1, Wels, OO

+43 507 0104 5000

Innsbruck Airport, Innsbruck, TR

Valiergasse 50, Innsbruck, TR

+43 507 0104 5000

Salzburg Airport, Salzburg, SZ

Samergasse 34, Salzburg, SZ

+43 507 0104 5000

Kubastastraße 22, Amstetten, NO

+43 507 0104 5000

Wiener Str. 166, Linz, OO

+43 507 0104 5000

FLIZZR car hire locations in Austria

16 Locations See all locations

Messestrasse 1, Dornbirn, VO

+43 810 977 424

Landesstrasse 30, Kaprun, SZ

+43 676 8465 2260

Dr.-Karl-Widdmann-Strasse 19/4, Weiz (Steiermark), ST

+43 810 977 424

Flughafenstr. 60-64, Klagenfurt, KA

+43 463 420 640

Kärntner Str. 44, Graz, ST

+43 810 977 424

Flughafenstrasse 51, Graz, ST

+43 810 977 424

Car Rental Center, P4 car return on outdoor parking!, Vienna, WI

+43 150 526 4043

Am Stadtpark 1 (im Hilton), Vienna, WI

+43 810 977 424

Wagramer Str. 177, Vienna, WI

+43 810 977 424

Am Hauptbahnhof 1, Vienna, WI

+43 810 977 424

Felberstr. 1, Vienna, WI

+43 810 977 424

Ortsstrasse 18 A, Vösendorf, NO

+43 810 977 424

Fuerstenweg 180Parkgarage/parking Garage, Innsbruck, TR

+43 150 526 4043

Innsbrucker Bundesstrasse 95, Salzburg, SZ

+43 150 526 4043

Robinigstrasse 10, Salzburg, SZ

+43 150 526 4000

Stahlstrasse 2, Linz, OO

+43 150 526 4004

Thrifty car hire locations in Austria

15 Locations See all locations

C/o Vorarlberger, Dornbirn, VO

+43 557 227 706

Flughafenstrasse 60 64, Klagenfurt, KA

+43 4634 1500

St. Ruprechter Strasse 12, Klagenfurt, KA

+43 4635 6147

Josefstrasse 36, Sankt Pölten, NO

+43 274 277 151

Graz, Graz, ST

+43 316 243 432

Wienerstrasse 22, Graz, ST

+43 316 825 007

Vienna Airport, Vienna, WI

+43 170 073 2661

Simmeringer Hauptstr.2, Vienna, WI

+43 179 542 661

Am Hauptbahnof 1 Eg 153, Vienna, WI

+43 1600 5799

Innsbruck Airport, Innsbruck, TR

+43 512 580 901

Suedtirolerplatz 1, Innsbruck, TR

+43 512 580 901

Salzburg Airport, Salzburg, SZ

+43 662 852 086

Porschestrasse 7, Salzburg, SZ

+43 662 876 674

Linz Airport, Linz, OO

+43 722 1600

Wienerstrasse 280, Linz, OO

+43 732 784 841

Dollar car hire locations in Austria

15 Locations See all locations

C/o Vorarlberger, Dornbirn, VO

+43 557 227 706

Flughafenstrasse 60 64, Klagenfurt, KA

+43 4634 1500

St. Ruprechter Strasse 12, Klagenfurt, KA

+43 4635 6147

Josefstrasse 36, Sankt Pölten, NO

+43 274 277 151

Graz, Graz, ST

+43 316 243 432

Wienerstrasse 22, Graz, ST

+43 316 825 007

Vienna Airport, Vienna, WI

+43 170 073 2661

Simmeringer Hauptstr.2, Vienna, WI

+43 179 542 661

Am Hauptbahnof 1 Eg 153, Vienna, WI

+43 1600 5799

Innsbruck Airport, Innsbruck, TR

+43 512 580 901

Suedtirolerplatz 1, Innsbruck, TR

+43 512 580 901

Salzburg Airport, Salzburg, SZ

+43 662 852 086

Porschestrasse 7, Salzburg, SZ

+43 662 876 674

Linz Airport, Linz, OO

+43 722 1600

Wienerstrasse 280, Linz, OO

+43 732 784 841

Avis car hire locations in Austria

15 Locations See all locations

Judendorferstrasse 44, Leoben, ST

+43 384 244 040

Kaernten Airport, Klagenfurt, KA

+43 4635 5938

Flughafenstrasse 60-64, Klagenfurt, KA

+43 4635 5938

Reininghausstrasse 66, Graz, ST

+43 316 812 920

Flughafen Thalerhof, Graz, ST

+43 664 134 5437

Flughafen Wien Schwechat, Vienna, WI

+43 170 073 2700

Am Hauptbahnhof 1 Level 0, Vienna, WI

+43 1600 5651

Reifen Plankenauer, Vienna, WI

+43 664 134 5432

Universitaetsstrasse, Vienna, WI

+43 1402 5592

Fuerstenweg 180, Innsbruck, TR

+43 512 571 754

Flughafen Kranebitten, Innsbruck, TR

+43 512 571 754

Flughafen W.A. Mozart, Salzburg, SZ

+43 662 877 278

Ferdinand Porsche Strasse 7, Salzburg, SZ

+43 662 877 278

Flughafen Hoersching, Linz, OO

+43 722 1600 6301

Dauphinestrasse 226, Linz, OO

+43 732 774 776
Top tips for hiring a car in Austria
If you rent a car in Austria, you can drive across international boundaries, but you are not allowed to drive a rental car into Eastern Europe. You can hop across the border into Germany, and while most rental car agencies will charge you for doing so, there are a few that do not charge extra.
Parking areas in Austria are called Blue Zones and are designated by marked blue lines on the road. Each of these Blue Zones has a three-hour parking limit, and you must purchase a parking disc and display it while you are away. These discs are available at convenience stores, banks or from the electronic machine that dispenses discs (if there is a machine in the area).
In Austria, "one-way car rental" is permitted, which means that you do not have to return the rental car to the place where you picked it up. But there may be restrictions on the certain types of vehicles that are allowed (e.g., luxury cars); so, if you intend to use this option, be sure to check with your rental agency before making any selections.
Many picturesque sights in Austria, such as the Krimml Waterfalls and the Hohensalzburg Castle, are found high in the mountains. For this reason, it's not a bad idea to rent an SUV if these attractions are on your itinerary, especially when traveling during the winter months, when snow and ice can impact the journey. The law also requires snow chains on at least two tires during the cold season.
FAQs about hiring a car in Austria
How much does it cost to hire a car in Austria?
On average a car hire in Austria costs $45 per day.
What is the most popular car hire in Austria?
Intermediate (Mercedes-Benz A-Class or similar) is the most frequently booked car hire type in Austria.
What is the cheapest car hire agency in Austria?
In the past 72 hours, the cheapest car hires were found at Enterprise ($44/day), Sixt ($55/day) and Alamo ($93/day).
What is the best car hire agency in Austria?
Based on ratings and reviews from real users on KAYAK, the best car hire companies in Austria are Alamo (8.7, 6481 reviews), Enterprise (8.5, 12808 reviews), and Payless (8.4, 6 reviews).
How can I find a car hire near me in Austria?
Take a look at our extensive car hire location map to find the best car hire deals near you.
How much does it cost to hire a car for a week in Austria?
On average hiring a car in Austria costs $622 per week ($89 per day).
How much does it cost to hire a car long term for a month in Austria?
On average a car hire in Austria costs $2,667 per month ($89 per day).
What is driving like in Austria?
Just like in the United States, drivers in Austria use the right side of the road. Petrol stations are usually open from 8:00 am until 8:00 pm, but many of the ones around cities and urban centers are open 24h a day. If you wish to drive your rental car on the autobahn or on motorways, you will first need to purchase a toll sticker, which you can find at any petrol station.
How old do you have to be to hire a car in Austria?
The minimum age to rent a car in Austria is 19, and you need to have held your license for at least 12 months. However, if you are under 25 years of age, there will likely be a young drivers fee applied to your rental cost. You will also need an International Driver's Permit in addition to a valid driver's license and credit card.
How much does petrol cost in Austria?
Travelers to Austria intent on renting a car should know that the average price of petrol there is about 1.25 € (approximately $1.41) per liter or about about $5.40 per gallon. For those who rent a diesel car to get around Austria, you will have to pay approximately 1.25 € (about $1.41) per liter or about $5.36 per gallon.
What are the speed limits in Austria?
Anyone who decides to rent a car in Austria should know that the speed limit for driving within cities and other urban areas is 50 km/h (about 31 mph), and on highways you can go as fast as 100 km/h (62 mph). However, on the country's motorways, speeds up to 130 km/h or 81 mph are allowed.
The rates displayed include all taxes and fees for car hires for the class listed and were found by KAYAK users in the last 24 hours. Car hires are subject to change and may not be available on all car hires listed or dates of travel. Some car hire providers charge additional fees for other services (gps, infant car seats, etc.). Please check the car hire providers' sites.