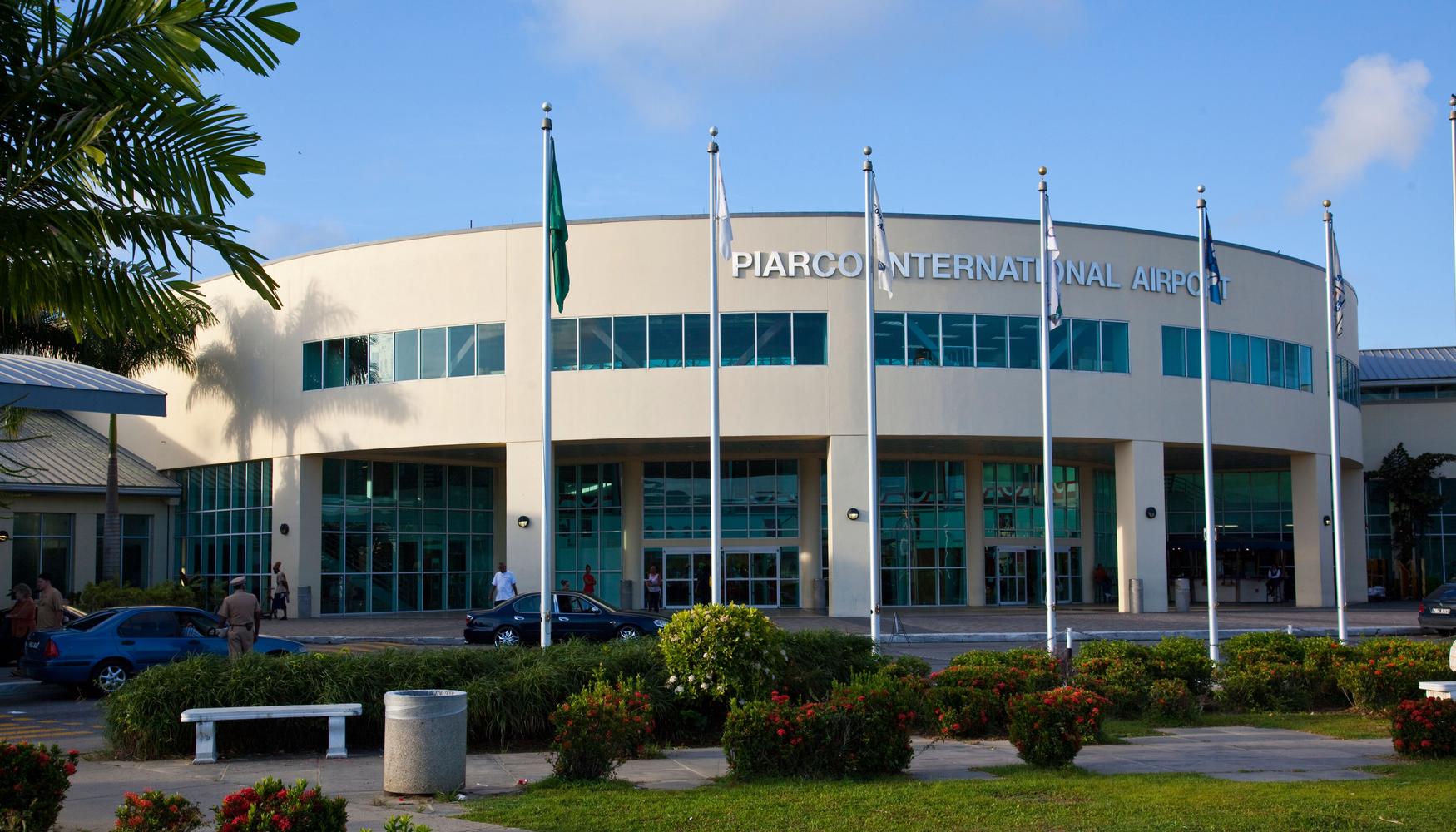 Car hire locations in Trinidad and Tobago
Car hire directory
Sunnycars car hire locations in Trinidad and Tobago

4 Locations See all locations

Main Road Caanan - Bon Accord, Crown Point, ET

Lady Young Road, Port of Spain, PO

25 Royal Road, San Fernando, SF

Piarco Intl. Airport, Piarco, TP

National car hire locations in Trinidad and Tobago

4 Locations See all locations

Piarco International Airport, Port of Spain, PO

+1 868 669 8393

Lady Young Road, Morvant, Port of Spain, PO

+1 868 674 4200

A.n.r. Robinson Intl AirportLocation Serviced By Alamo, Scarborough, ET

+1 868 639 0644

Scott StreetCross Crossing, San Fernando, SF

+1 868 657 8521

Europcar car hire locations in Trinidad and Tobago

4 Locations See all locations

Main Road CaananBon Accord, Crown Point, ET

Hilton Trinidad & Conference CentreLady Young Road, Port of Spain, PO

Piarco International Airport, Port of Spain, PO

Ansa Mcal Centre25 Royal Road, San Fernando, SF

Alamo car hire locations in Trinidad and Tobago

4 Locations See all locations

Piarco International Airport, Port of Spain, PO

+1 868 669 8393

Lady Young Road, MorvantLocation Serviced By National, Port of Spain, PO

+1 868 674 4200

A.n.r Robinson Intl AirportCrown Point, Scarborough, ET

+1 868 639 0644

Scott StreetCross Crossing, San Fernando, SF

+1 868 657 8521

XTRA Lease And Rental Company Ltd. car hire locations in Trinidad and Tobago

3 Locations See all locations

A.N.R. Robinson International Airport, Crown Point, ET

+1 868 348 9137

Piarco International Airport, Port of Spain, PO

+1 868 348 9137

Arrival Terminal, Piarco, TP

+1 868 348 9137

keddy by Europcar car hire locations in Trinidad and Tobago

3 Locations See all locations

Main Road Caanan, Bon Accord, Crown Point, ET

Hilton Trinidad & Conference Centre- Lady Young Road, Port of Spain, PO

Piarco International Airport, Port of Spain, PO

Kalloos car hire locations in Trinidad and Tobago

3 Locations See all locations

Tobago Airport (TAB), Crown Point, ET

Piarco Airport, Port of Spain, PO

Piarco Airport, Piarco, TP

Economy Rent a Car car hire locations in Trinidad and Tobago

3 Locations See all locations

Corner Arnos Vale Rd and Shelbourne Street, Plymouth, Scarborough, ET

+1 868 797 4897

Off -Site ANR Robinson International Airport, Scarborough, ET

+1 868 797 4897

Piarco International Airport, Piarco, TP

+1 866 349 7750

Sixt car hire locations in Trinidad and Tobago

2 Locations See all locations

Airport Connector Road, Crown Point, ET

+1 868 780 2886

Piarco International, Port of Spain, PO

+1 868 349 7750

MEXRENTACAR car hire locations in Trinidad and Tobago

2 Locations See all locations

Piarco Trinidad International Airport, Port of Spain, PO

ANR Robinson Tobago International Airport, Scarborough, ET

Enterprise car hire locations in Trinidad and Tobago

2 Locations See all locations

Piarco International Airport, Port of Spain, PO

+1 868 669 8393

A.n.r. Robinson Intl AirportCrown Point, Scarborough, ET

+1 868 639 0644

Thrifty car hire locations in Trinidad and Tobago

1 Location See all locations

Trinidad Piarco International, Piarco, TP

+1 868 669 0602
Top tips for hiring a car in Trinidad and Tobago
Renting a car in Trinidad and Tobago can be a good way to explore the islands, allowing for maximum flexibility and saving time where public transport might be slow or unreliable. Having a rental car allows visitors to access areas such as the Asia Wright Nature Centre bird sanctuary in Trinidad or hidden beaches like Englishman's Bay on Tobago. The coastal road, which circles around Tobago, is a popular route for a one-day road trip.
When parking in Trinidad and Tobago, it is very important to not leave any valuables in your car, even if out of sight. When possible, you should always park in a secure, off-road lot and consider fitting a steering wheel lock as a visible deterrent.
By law, children under five years of age must be seated in an appropriate restraint when traveling in a car in Trinidad and Tobago. They must also never be seated in the front seat of the vehicle. Rental agencies can provide child or baby seats when booked in advance; expect to pay an additional daily fee of around TTD 40.50 (6 USD) with an international agency like Sixt.
If you choose to rent a car in Trinidad and Tobago, it may be worth asking the rental agency about traffic signals before setting off. Many local drivers use hand signals instead of signal or brake lights to indicate that they are about to turn or slow down. If in doubt about what a hand signal means, it is smart to slow down and keep a safe distance from the vehicle in front of you.
FAQs about hiring a car in Trinidad and Tobago
What is the best car hire agency in Trinidad and Tobago?
Based on ratings and reviews from real users on KAYAK, the best car hire companies in Trinidad and Tobago are Ace (9.3, 3 reviews), Alamo (8.7, 6507 reviews), and Enterprise (8.5, 6 reviews).
How can I find a car hire near me in Trinidad and Tobago?
Take a look at our extensive car hire location map to find the best car hire deals near you.
What is driving like in Trinidad-and-Tobago?
Anyone who chooses to rent a car in Trinidad and Tobago should be aware of several features of island driving and should never drive at night. Common hazards to watch out for include potholes and landslides, plus livestock and pedestrians on the road. In terms of driving styles, you can expect to encounter tailgating, sudden stops, and lane changing without signaling. Driving is on the left side and road signs are in English.
How old do you have to be to hire a car in Trinidad-and-Tobago?
To rent a car in Trinidad and Tobago, most agencies require drivers to be at least 25 years old and to have held a valid license for at least two years. Some agencies like Sixt, however, will accept drivers as young as 21 for an additional daily fee of around 76 TTD (11.25 USD). Drivers with a license issued in the USA, UK, Canada, Germany, or Bahamas may use their domestic license to rent a car in Trinidad and Tobago for up to 90 days; in all other cases, an International Driver's Permit (IDP) is required.
How much does petrol cost in Trinidad-and-Tobago?
Fuel in Trinidad and Tobago is relatively inexpensive, unleaded petrol costing around 5.75 TTD (0.85 USD) per liter and diesel about 3.40 TTD (0.50 USD) per liter. Petrol stations usually have attendants and may operate irregular hours.
What are the speed limits in Trinidad-and-Tobago?
There are three main speed limits enforced in Trinidad and Tobago, and both fixed and mobile speed cameras are in operation. In well developed areas, drivers should stick to a top speed of 55 km/h (34 mph), while in rural areas, this limit is increased to 80 km/h (50 mph). Highways have a maximum speed limit of 110 km/h (68 mph).
Popular car hire locations
The rates displayed include all taxes and fees for car hires for the class listed and were found by KAYAK users in the last 24 hours. Car hires are subject to change and may not be available on all car hires listed or dates of travel. Some car hire providers charge additional fees for other services (gps, infant car seats, etc.). Please check the car hire providers' sites.