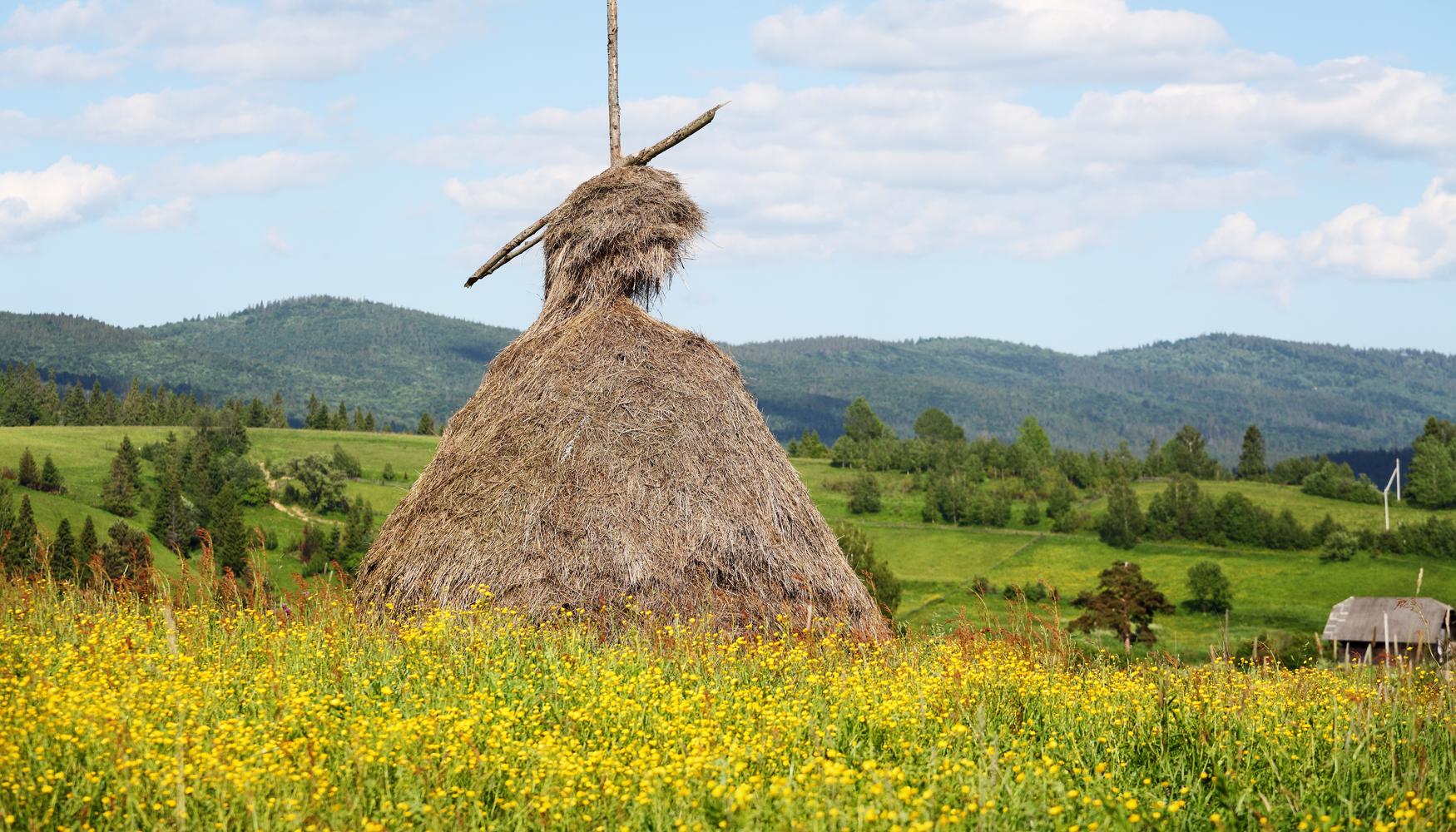 Car hire locations in Ukraine
Car hire directory
Sixt car hire locations in Ukraine

27 Locations See all locations

Pryvokzalna Square, 2, Odesa, OD

+380 443 830 006

Odessa International Airport, Odesa, OD

+380 443 830 006

Pryvokzalna Square, 1, Kharkiv, KK

+380 443 830 006

Plekhanivska 57a, Kharkiv, KK

+380 443 830 006

Romaschkina 1, Kharkiv, KK

+380 443 830 006

Yevgenii Konovalets 264a, Ivano-Frankivs'k, IF

+380 342 540 006

Pryvokzalna Square, 9, Ivano-Frankivs'k, IF

+380 443 830 006

Nezaleznosti 40, Hotel Nadiya, Ivano-Frankivs'k, IF

+380 342 540 006

Horodysche 8, Truskavets, LV

+380 674 484 626

Borispol 7, Kyiv, KC

+380 443 830 006

Dmytrivska Str. 46, Kyiv, KC

+380 443 830 006

Medova 2, Kyiv, KC

+380 443 830 006

M. Bazhana Ave, 1e, Kyiv, KC

+380 443 830 006

14-16 Druzhby Narodiv blvd, Kyiv, KC

+380 443 830 006

Vokzalna Square 1, Kyiv, KC

+380 443 830 006

Esplanadna 17, Kyiv, KC

+380 443 830 006

Vokzalna Square, 11, Dnipro, DP

+380 443 830 006

Aeroport 42, Dnipro, DP

+380 443 830 006

Sholom-Aleikhema Street 3, Dnipro, DP

+380 443 830 006

Soborny Ave, 135, Zaporozhye, ZP

+380 443 830 006

Donetske Shosse, Zaporozhye, ZP

+380 949 204 006

Sobornyi Ave, 1, Zaporozhye, ZP

+380 443 830 006

Stantsiina 9, Uzhhorod, ZK

+380 443 830 006

B.Khmelnitcskogo square 2, Uzhhorod, ZK

+380 312 440 006

Lvivsky region, Lviv, LV

+380 443 830 006

Liubinska Str. 168, Lviv, LV

+380 443 830 006

Metalurgiv Av. 40, Krivoy Rog, DP

+380 443 830 006

United Auto Rental car hire locations in Ukraine

26 Locations See all locations

Odessa International airport, Odesa, OD

+380 673 260 788

2, Privokzalnaya Square, Odesa, OD

1, Romashkina Street, Kharkiv, KK

Kharkov airport, Kharkiv, KK

+380 676 320 102

Ivano-Frankovsk airport, Ivano-Frankivs'k, IF

+380 672 148 378

Head Office/river Office, Zdolbunivska St. 7d, Kyiv, KC

Kiev Boryspil airport, Kyiv, KC

+380 452 817 616

Kiev airport, Kyiv, KC

+380 672 148 378

25, Shevchenko Boulevard, Kyiv, KC

1, Vokzal'na Square, Kyiv, KC

30, Taras Shevchenko Boulevard, Kyiv, KC

22, Yaroslaviv Val Street, Kyiv, KC

56A, Bohdan Khmelnitskiy Street, Kyiv, KC

17/19, Bratska Street, Kyiv, KC

4, Hospitalna Street, Kyiv, KC

2A, Velyka Zhytomyrska Street, Kyiv, KC

100, Chervonoarmiis'ka Street, Kyiv, KC

12, Hospitalna Street, Kyiv, KC

32, Molodogvardeyskaya Street, Kyiv, KC

5, Ally Tarasovoi Street, Kyiv, KC

1, Naberezhno-Khreshchatytska Street, Kyiv, KC

11., Petrovskogo Square, Dnipro, DP

Dnepropetrovsk airport, Dnipro, DP

+380 676 320 102

Donetsk Road, Zaporizhia International Airport, Zaporozhye, ZP

Lviv airport, Lviv, LV

+380 672 148 391

1, Dvirzeva Square, Lviv, LV

United International Car Rentals car hire locations in Ukraine

22 Locations See all locations

Odessa Airport, Odesa, OD

Ukraine, Odessa, Privokzalnaya Square 2, Odesa, OD

+380 673 260 788

Vokzalna St, 1, Kyiv, KC

+380 672 148 390

Krasnoarmeyskaya St 100, Kyiv, KC

+380 672 148 390

Khreschatyk St, 1/2, Kyiv, KC

+380 672 148 390

Tarasa Schevchenko St 30, Kyiv, KC

+380 672 148 390

Alla Tarasova St 5, Kyiv, KC

+380 672 148 390

Boulevard Schevchenko, 25, Kyiv, KC

+380 672 148 390

Krechatik St 14, Kyiv, KC

+380 672 148 390

Naberezhno-Kreshatinskaya St 1, Kyiv, KC

+380 672 148 390

Venezianskiy island 1, Hidropark, Kyiv, KC

+380 672 148 390

Vulytsya Instytut·sʹka, 4, Kyiv, KC

+380 672 148 390

Kiev Boryspil International Airport, Kyiv, KC

Kiev Zhulyany Airport, Kyiv, KC

Zdolbynivska Str., 7D, Kyiv, KC

+380 444 923 270

Velyka Zhytomyrska St, 2A, Kyiv, KC

+380 672 148 390

Hospitalna St, 4, Kyiv, KC

+380 672 148 390

Hospitalna St, 12, Kyiv, KC

+380 672 148 390

Molodogvardiyskaya st 32, Kyiv, KC

+380 673 282 295

Dnepropetrovsk Airport, Dnipro, DP

Lviv International Airport, Lviv, LV

Dvirzeva Square 1, Lviv, LV

+380 672 148 388

Sunnycars car hire locations in Ukraine

21 Locations See all locations

Privokzalnaya Square 2, Odesa, OD

Odessa Airport Building, Odesa, OD

7d Zdolbunovska, Kyiv, KC

13, Pimonenko Street, Kyiv, KC

Medovaya Street 2, Kyiv, KC

Boulevard Schevchenko 25, Kyiv, KC

Gospitalnaya Street 4, Kyiv, KC

Velika Zhytomirskaya Street 2a, Kyiv, KC

Krasnoarmeyskaya Street 100, Kyiv, KC

Naberezhno-Kreshatinskaya Street 1, Kyiv, KC

Gospitalnaya Street 12, Kyiv, KC

Institutskaya Street 4, Kyiv, KC

Krechatik Street 1/2, Kyiv, KC

Venezianskiy Island 1, Kyiv, KC

Krechatik Street 14, Kyiv, KC

Tarasa Schevchenko Street 30, Kyiv, KC

Alla Tarasova Street 5, Kyiv, KC

Molodogvardiyskaya Street 32, Kyiv, KC

Dnipro, DP

168 A, Lyubins'ka Str., Lviv, LV

Dvirzeva Square 1, Lviv, LV

Budget car hire locations in Ukraine

17 Locations See all locations

6th Km Of Ovidiopolske Road, Odesa, OD

Odessa Airport, Odesa, OD

Kharkiv International Airport, Kharkiv, KK

Ivano Frankivsk Int Apt, Ivano-Frankivs'k, IF

+380 322 420 779

67b Peremohy Ave, Kyiv, KC

Boryspil Apt Intern Terminal, Kyiv, KC

Hilton Kiev Hotel, Kyiv, KC

Airport Zhulyany, Kyiv, KC

Hyatt Regency Kiev Hotel, Kyiv, KC

Boryspil Airport Terminal D, Kyiv, KC

+380 445 916 987

Kyiv-Pasazhyrskyi Railway Stat, Kyiv, KC

Dnipropetrovsk Int Airport, Dnipro, DP

+380 504 152 658

Kherson International Airport, Kherson, KS

Zaporizhzhya Intl Airport, Zaporozhye, ZP

+380 504 152 658

Lviv International Airport, Lviv, LV

+380 322 420 779

6 Pidstrygacha Street Office 2, Lviv, LV

+380 952 703 141

Dvirtseva Square 1, Lviv, LV

NarsCars car hire locations in Ukraine

16 Locations See all locations

Odessa Railway station, Odesa, OD

+380 505 726 666

Odessa Airport, Odesa, OD

+380 505 726 666

Marazlievskaya Street, 1/20hotel , Odesa, OD

+380 505 726 666

Kharkiv Central Railway StationPryvokzal'na Square, 1, Kharkiv, KK

+380 505 726 666

1, Romashkina Street, Kharkiv, KK

+380 505 726 666

Moskovskaya ave., 185A, Kharkiv, KK

+380 505 726 666

Naberezhno-Lugovaya str, 29, Kyiv, KC

+380 505 726 666

International airport - BorispolTerminal D, Kyiv, KC

+380 505 726 666

Airport ZhulyanyKiev, Kyiv, KC

Kiev railway station, Kyiv, KC

+380 505 726 666

Marshal Malinovsky st., 2SC «Babylon», tower 2, floor 5, office 3, Dnipro, DP

+380 505 726 666

Terminal Building, Dnipro, DP

+380 505 726 666

Dnipro Central Railway StationVokzalnaya Square, 11, Dnipro, DP

+380 505 726 666

Lviv Railway stationVerkhnii Luzhok, Lviv, LV

+380 505 726 666

Lviv Airport, Lviv, LV

+380 505 726 666

Lyubinskaya st., 196, Lviv, LV

+380 505 726 666

Europcar car hire locations in Ukraine

13 Locations See all locations

Odesa Airport, Odesa, OD

+380 504 194 022

Terminal A, Kyiv, KC

+380 503 340 385

6 Polzunova StrMeet & Greet, Kyiv, KC

+380 442 203 500

Kyiv Boryspil Airport Terminal D, Kyiv, KC

+380 503 340 201

Kiev Left Bank ChauffeurStaronavodnytska 29, Kyiv, KC

+380 442 203 500

Ibis HotelShevchenko Blvd 25, Kyiv, KC

+380 442 203 500

Kiev Zhulyany Airport ChauffeurTerminal A, Kyiv, KC

+380 503 102 427

Kharkivska Road 175, Kyiv, KC

+380 442 203 500

Dnipro Dnepropetrovsk Airport, Dnipro, DP

+380 503 208 783

Tourist Information DeskPetrovskogo Sq. 12 - Meet&greet, Dnipro, DP

+380 503 208 783

Zaporizhia AirportDonetska Road, Zaporozhye, ZP

+380 442 203 500

Lviv Airport, Lviv, LV

+380 503 596 924

Tourist Information DeskDvorcova Sq. 1 Meet & Greet, Lviv, LV

+380 503 596 924

keddy by Europcar car hire locations in Ukraine

12 Locations See all locations

Airport Square, Odesa, OD

Kiev Boryspil International Airport, Kyiv, KC

+380 503 102 427

Kiev Zhylyany AirportDesk In Terminal A, Kyiv, KC

+380 503 102 427

201 203 Kharkivska Road- 2A 1St Floor, Kyiv, KC

Ibis Hotel- Shevchenko Blvd 25, Kyiv, KC

Central Railway- Vokzalna Square 1, Kyiv, KC

Kiev Left Bank Chauffeur, Kyiv, KC

+380 442 203 500

Dnipropetrovs'kyi district, Dnipro, DP

Tourist Information Desk, Petrovskogo Sq. 12, Dnipropetrovsk, Dnipro, DP

+380 503 208 783

Zaporizhzhya Airport, Donetska Road, Zaporozhye, ZP

Liubinska Street, Lviv, LV

Tourist Information Desk, Dvorcova Sq. 1, Lviv, Lviv, LV

+380 503 596 924

Bls car hire locations in Ukraine

12 Locations See all locations

1, Romashkina Street, Kharkiv, KK

94a, Klochkivska Street, Kharkiv, KK

Boryspil Airport Terminal "D", Kyiv, KC

Medova Street 2, Terminal "A", Kyiv, KC

201 Kharkivske Shose, Kyiv, KC

+380 442 292 626

13, Dniprovska Naberezhna Street, Kyiv, KC

12, Luhova Street, Kyiv, KC

35, Zhukovskoho Street, 4900, Dnipro, DP

+380 442 292 626

Terminal Building, Dnipro, DP

+380 442 292 626

4, Blue Street, Zaporozhye, ZP

12, Hnatyuka Street, Drohobych, LV

Liubinska Street, Lviv, LV

Avis car hire locations in Ukraine

12 Locations See all locations

Odessa Airport, Odesa, OD

+380 672 182 141

1, Romashkina Street, Kharkiv, KK

+380 674 088 455

Ivano Frankivsk Airport, Ivano-Frankivs'k, IF

+380 674 457 877

Terminal D, Kyiv, KC

+380 445 917 009

72 Yamskaya Str, Kyiv, KC

+380 445 022 010

Kiev, 2, Medova Str, Kyiv, KC

+380 445 022 010

Dnipro Airport, Dnipro, DP

+380 672 182 140

P. Chernobaivka, Kherson, KS

+380 445 022 010

Donetsk Road, Zaporozhye, ZP

+380 672 182 140

38 Verkhovynska St, Uzhhorod, ZK

+380 672 166 112

P. Gavrishovka, Vinnytsia, VI

+380 445 022 010

Lvov Airport, Lviv, LV

+380 672 303 349

Payless car hire locations in Ukraine

11 Locations See all locations

Odessa Apt, Odesa, OD

+380 672 182 141

Kharkov Airport, Kharkiv, KK

+380 674 088 455

Ivano-Frankivsk Apt, Ivano-Frankivs'k, IF

Borispol Apt, Kyiv, KC

+380 445 917 009

72 Yamskaya Str, Kyiv, KC

+380 445 022 010

Kyiv Zhulyany Apt, Kyiv, KC

+380 445 022 010

Dnepropetrovsk Airport, Dnipro, DP

+380 672 182 140

Kherson Apt, Kherson, KS

+380 445 022 010

Zaporizhia Apt, Zaporozhye, ZP

+380 672 182 140

38 Verkhovynska St., Uzhhorod, ZK

Lvov Apt, Lviv, LV

+380 672 303 349

ADDCAR RENTAL car hire locations in Ukraine

6 Locations See all locations

KIEV ZHULIANY AIRPORT -An Addcar representative will meet you in the arrivals hall, Kyiv, KC

Vokzalna St, 1, Kyiv, KC

+380 964 135 292

Kiev Central Rail StationMet Near The Metro By Rep, Kyiv, KC

Oleksandra Mishuhy 4, Kyiv, KC

International airport - BorispolTerminal D, Kyiv, KC

+380 974 641 964

Zaporyska 1, Boryspil', KV
Top tips for hiring a car in Ukraine
The decision to rent a car in Ukraine will give adventurous travelers the chance to see parts of the country that are usually very difficult to access by public transport. Car hire is usually inexpensive, which is another advantage over using other methods of transportation. The Carpathian Mountains and the steppe regions are best visited with a car, while private transport will also allow you to visit places like Yaremche, the fortress at Kotyn, and the villages in the west that are famous for crafts and folk art.
Driving alone in winter is not generally wise in Ukraine, as extreme weather conditions can make the roads treacherous. Some rental companies can provide extras like snow chains free of charge, while others, such as Payless, offer a special winter equipment package for an extra 59 UAH (2.25 USD) per day. If possible, always travel with a towing rope, extra food, and a snow shovel during the winter months.
Children under the age of 12 must be secured in an appropriate restraint when traveling in a car in Ukraine, and all other passengers must wear seatbelts. Rental agencies typically provide a range of age-appropriate baby, child, and booster seats that can be booked in advance and rented for an additional fee. Expect to pay around 120 UAH (4.50 USD) with an agency like Hertz.
Some rental agencies do not allow their customers to rent a car in Ukraine and travel across international borders. If planning to visit any of the neighboring countries, it is best to check with your rental agency in advance. Some agencies, such as Avis, do allow cross-border travel for an additional charge. At Avis, the countries Belarus, Russia, and the territory of Transnistria are excluded, and a fee of around 2,500 UAH (95 USD) is necessary for the issuing of a special cross-border pass.
FAQs about hiring a car in Ukraine
How much does it cost to hire a car in Ukraine?
On average a car hire in Ukraine costs $75 per day.
What is the most popular car hire in Ukraine?
Economy (Ford Fiesta or similar) is the most frequently booked car hire type in Ukraine.
What is the cheapest car hire agency in Ukraine?
In the past 72 hours, the cheapest car hires were found at Hertz ($36/day), Budget ($46/day) and United Auto Rental ($124/day).
What is the best car hire agency in Ukraine?
Based on ratings and reviews from real users on KAYAK, the best car hire companies in Ukraine are Sixt (10.0, 1 reviews), Avis (7.6, 2250 reviews), and Budget (7.4, 4184 reviews).
How can I find a car hire near me in Ukraine?
Take a look at our extensive car hire location map to find the best car hire deals near you.
What is driving like in Ukraine?
Road conditions in Ukraine are likely to be the biggest challenge drivers will face, with standards varying widely across the country. So-called "European" roads tend to be paved and in good condition, with road signs in the Roman as well as the Cyrillic alphabet. On other roads, and particularly in rural areas, expect to drive slowly, and watch out for hazards like potholes, livestock, and cobbles. Beyond this, drivers who have some experience and stick to slow speeds should have no problems renting a car in Ukraine.
How old do you have to be to hire a car in Ukraine?
To rent a car in Ukraine, drivers usually need to be at least 20 years old and have held a valid domestic driver's license for at least one year. It is mandatory to possess an International Driver's Permit (IDP) alongside a domestic license. Some agencies impose a daily surcharge for young drivers, such as Budget, where the fee is approx. 590 UAH (22 USD) per day for drivers age 21 to 24.
How much does petrol cost in Ukraine?
Petrol stations in Ukraine are usually self-service and require payment in advance; most do not accept credit cards, so make sure to always have some local currency on hand. Petrol station hours tend to be from 8:00 am to 10:00 pm, though some highway petrol stations may offer a 24h service. Prices tend to hover just above 30 UAH (1.15 USD) per liter for petrol, and just below that for diesel. You can expect around 4.35 USD per gallon.
What are the speed limits in Ukraine?
There are three general speed limits enforced in Ukraine, although drivers may find themselves forced to travel much slower, due to the condition of the roads. In built-up areas, the maximum speed limit is 60 km/h (37 mph), while on rural roads the limit is 90 km/h (55 mph). On highways, cars may travel at a maximum speed of 130 km/h (80 mph).
The rates displayed include all taxes and fees for car hires for the class listed and were found by KAYAK users in the last 24 hours. Car hires are subject to change and may not be available on all car hires listed or dates of travel. Some car hire providers charge additional fees for other services (gps, infant car seats, etc.). Please check the car hire providers' sites.