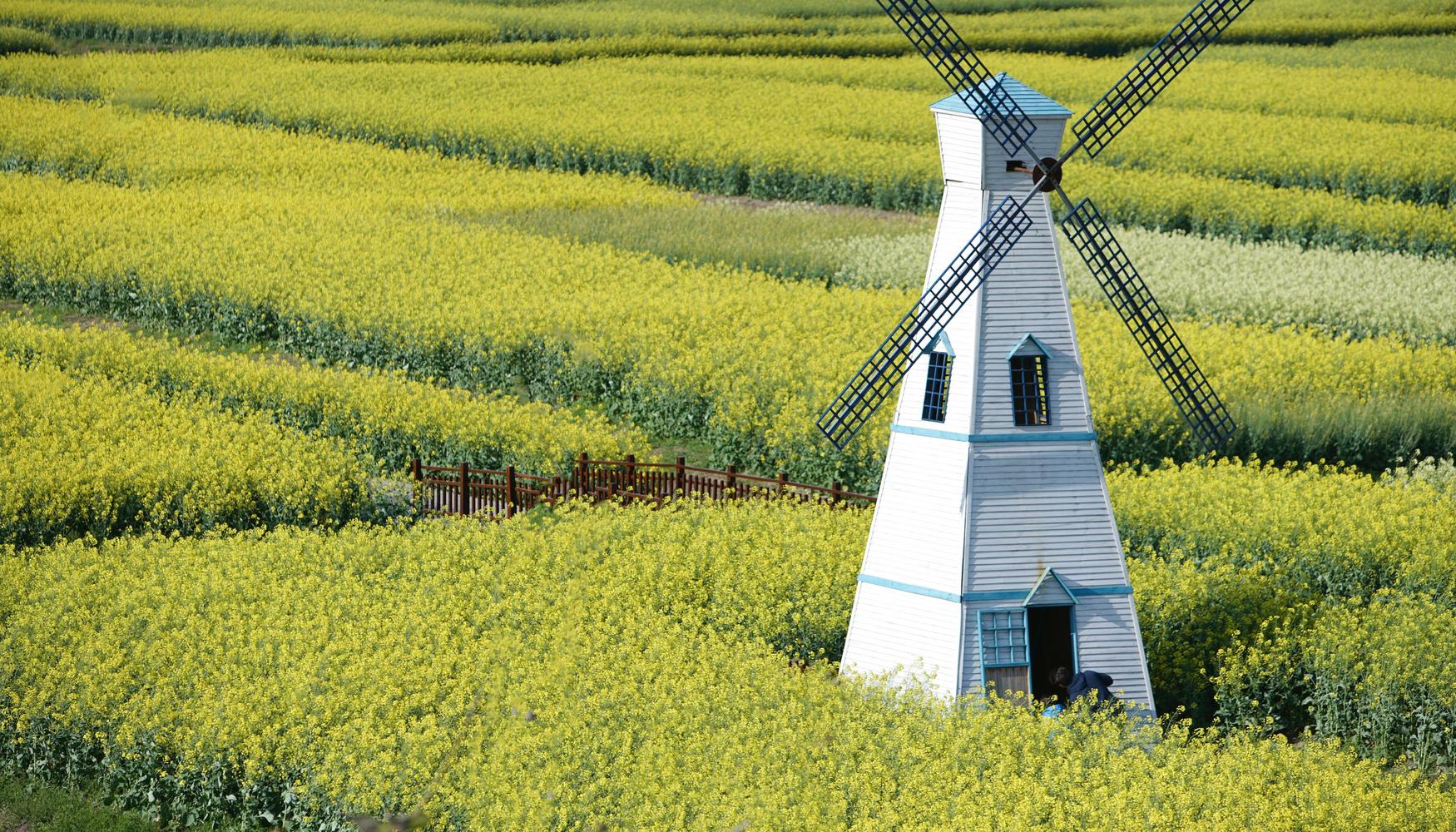 Car hire locations in China
Car hire directory
Avis car hire locations in China

108 Locations See all locations

Country Garden Business Street, Lingshui, HA

+86 131 9899 5998

Dingxi Rd, Lanzhou, GS

+86 155 0931 5888

West Station Underground P.K., Lanzhou, GS

+86 155 0931 5888

No 107 Maiji Mountain Rd, Lanzhou, GS

+86 155 0931 5888

Train Station Parking Lot, Lanzhou, GS

+86 155 0931 5888

No.199 West Xihu Rd, Wuxi, JS

+86 510 8522 3118

No.267,71,North Changjiang Rd, Wuxi, JS

+86 510 8522 3118

2nd East Ring Road, Kunming, YN

+86 871 6364 1679

Changshui Airport (Meet & Greet), Kunming, YN

188 8711 3916

Train Station Point West Plaza, Changsha, HN

+86 731 8591 0268

Rm 207 No 13 Block Jinpeng, Changsha, HN

+86 153 8753 5887

Motian,No.168 Furong Middle Rd, Changsha, HN

+86 731 8591 0268

East Railway Station (Meet & Greet), Wuyishan, FJ

+86 599 520 9292

Beichengxin District, Wuyishan, FJ

+86 599 520 9292

Wuyishan Airport Parking Lot, Wuyishan, FJ

+86 599 520 9292

Dujia District, Wuyishan, FJ

+86 599 520 9292

Three Gu Resort, Wuyishan, FJ

+86 599 520 9292

No.3611 Zhangyang Road, Shanghai, SH

+86 215 833 5759

No. 199 Fangdian Road, Shanghai, SH

+86 215 833 5759

No. 913 Jiangxue Road, Shanghai, SH

+86 186 0164 1650

No. 555 Guoquan Road, Shanghai, SH

+86 182 214 9098

No. 168 Zhengtong Road, Shanghai, SH

+86 182 214 9098

No. 5 Jinian Rd, Shanghai, SH

+86 216 070 8600

Lane.1199 Minsheng Rd Parking, Shanghai, SH

+86 215 833 5759

Zone 5,No.2 Wulian Rd Floor 1, Shanghai, SH

+86 215 833 5759

Mingyang Avenue Wuxu Airport, Nanning, GX

+86 181 7230 7006

No. 12 Didongkou Rd, Nanning, GX

+86 181 7230 7006

S Squ of Nanning E Railway Sta, Nanning, GX

+86 181 7230 7006

No.383 Tianhe Road, Guangzhou, GD

+86 208 520 9772

No 16 Changping Rd, Zhuhai, GD

+86 756 888 8227

Hankou Garden, Wuhan, HU

+86 278 462 0740

No. 726 Luoyu Road, Wuhan, HU

+86 275 970 9928

No.1 Jindichu, No.888 Xiongchu Rd, Wuhan, HU

+86 275 930 8897

Donghujingyuan, No. 86 Huanle Avenue, Wuhan, HU

+86 275 970 9928

No.18 Tiejixinyuan,Tiejicun, Wuhan, HU

+86 275 970 9928

No.12 Zhengyi Rd., Wuhan, HU

+86 278 462 0740

No.12 ,No.181 Xingye Rd., Wuhan, HU

+86 278 462 0740

Xiamen Jiahe Road 468, Xiamen, FJ

+86 592 577 1255

No. 363 Wenchang Avenue, Wenchang, HA

+86 186 0896 1905

Jinglang Rd, Langfang, HB

+86 185 1977 7687

Parking Lot, Ctu T2, Chengdu, SC

+86 288 589 5078

No.35 Zidonglouduan East Str, Chengdu, SC

+86 288 555 2772

No.9 Binjiang East Road, Chengdu, SC

+86 288 555 2772

38A-No.68 Qionglaishan Rd, Chengdu, SC

+86 286 426 7166

No.1 Beisen North Road, Chengdu, SC

+86 288 555 2772

Chengdu Zhonghang Inter Plz Po, Chengdu, SC

+86 288 555 2772

No.9 Jianshen Road, Chengdu, SC

+86 288 555 2772

No. 282 Port Rd, Airharbour, Chengdu, SC

+86 181 9083 7871

No.26 East Gaopan Road, Chengdu, SC

+86 288 555 2772

North Railway Station Parking, Chengdu, SC

+86 288 555 1030

East Station Parking Lot (Meet & Greet), Chengdu, SC

+86 288 555 1030

Longteng Rd No.36, Chengdu, SC

+86 288 555 2772

Parking Lot, Ctu T1, Chengdu, SC

+86 288 589 5078

No.31 Zongfu Road, Chengdu, SC

+86 288 555 2772

5 Block,Century Lily Biz Plz, Chengdu, SC

+86 288 555 2772

No. 17 Chenghuiyi St, Chengdu, SC

+86 288 555 1030

1 Block, 40 Rangdeng Temple Rd, Chengdu, SC

+86 288 555 2772

No.365 Jiaozi Avenue, Chengdu, SC

+86 288 536 0030

N0.278-280 Hongpailou Road, Chengdu, SC

+86 288 555 2772

Room 119, Golden Wheel Cube, Nanjing, JS

+86 255 285 0397

North Square W P, Nanjing, JS

+86 258 450 6500

No.17 Huayuan Rd,Near Home Inn, Nanjing, JS

+86 258 450 6500

Rm101,NO11,15 Qinhong South Rd, Nanjing, JS

+86 139 0158 9112

No. 368 South Hongdu Ave, Nanchang, JX

+86 791 8610 1686

No 168 West Station Street, Nanchang, JX

+86 791 8610 1686

Nanchang, Nanchang, JX

+86 791 8610 1686

No.1919 Middle Fenghuang Rd, Nanchang, JX

+86 791 8610 1686

Guomaouangguang Garden,Yulanrd, Nanchang, JX

+86 791 8610 1686

No 16,1-1 Layer, Dongzhimen Rd, Beijing, BJ

+86 108 406 4732

The Shunyi XGZ Mtr Exit D, Beijing, BJ

+86 153 0017 5163

Beijing Pek Living Area No.9, Beijing, BJ

+86 153 0017 5163

Beside Weast of Aomen Center, Beijing, BJ

+86 105 814 0013

Station B1 S Wangjing Station, Beijing, BJ

+86 105 814 0013

93 Jianguo Rd, Beijing, BJ

+86 105 814 0013

No.39 ,East Third Ring Road, Beijing, BJ

+86 105 814 0013

No.1,North Maliandao Road, Beijing, BJ

+86 105 814 0013

Terminal 1 Building Parking, Beijing, BJ

+86 105 719 1400

Terminal 2 Building Parking, Beijing, BJ

+86 105 719 1400

Terminal 3 Building Parking, Beijing, BJ

+86 105 719 1400

No. 29 South Mofang Rd, Beijing, BJ

+86 137 1764 5702

No.24 East Sanhuan Middle Rd, Beijing, BJ

+86 137 1764 5702

West Parking Lot of West Station, Jinan, SD

+86 531 5570 9570

Huaxin Road, Jinan, SD

+86 531 5570 9570

No.19 Chezhan Street, Jinan, SD

+86 186 1521 0230

No. 2000 Shunhua Rd, Jinan, SD

+86 186 1521 0230

No.1-4 Shop,No.8 Build,Jinmao, Ningbo, ZJ

+86 574 8818 5959

Liuting Airport, Terminal 1, Qingdao, SD

+86 532 8378 9320

Qingdao Train Station, Qingdao, SD

+86 532 8378 9320

East Exit B1, Qingdao, SD

+86 532 8286 3689

Haujie Rd, Rm1006 Fujian Build, Tianjin, TJ

+86 228 432 7607

Outdoor Parking In Airport, Chongqing, CQ

+86 185 2343 4626

No. 99 Emei Ave, North Section, Chongqing, CQ

+86 133 7268 4033

Yimei Hotel, No.36 Jianxin N Rd, Chongqing, CQ

+86 133 7268 4033

No.44,45 ,No.26 Guangdian Rd, Chongqing, CQ

+86 186 2332 0748

No.8,No.172 Shuangning Rd, Chongqing, CQ

+86 133 7268 4033

No.11,12 ,No.7 Jinchang Rd, Chongqing, CQ

+86 133 7268 4033

No. 49 Longhua Avenue, Chongqing, CQ

+86 133 7268 4033

B1,No.2 Bulid, No.51 Xuefu Ave, Chongqing, CQ

+86 186 0230 2267

No. 62 Middle Qingdao Rd, Weihai, SD

+86 631 532 2100

Da Shui Po Town, Weihai, SD

+86 631 532 2100

Hertz car hire locations in China

91 Locations See all locations

Xiangfei Rd, Hangzhou, ZJ

+86 153 9719 0901

Train Stn 1st Flr North Square, Hangzhou, ZJ

+86 133 3601 3115

700 Gudun Rd, Hangzhou, ZJ

+86 189 5716 4060

1 Hushu Rd Shimin Park, Hangzhou, ZJ

+86 153 0650 2478

1 Dapo East Rd Nanming Dist, Guiyang, GZ

+86 189 8405 1418

1f Minhang Hotel, Harbin, HL

+86 138 0457 8748

1 D Dist Lvl B2 Apt Parking, Kunming, YN

+86 133 2053 9112

T3 Arrival Hall P4, Xi'an, SA

+86 134 8440 7335

88 North Ave, Xi'an, SA

+86 180 9211 1696

Terminal 2 P2 South Carpark, Changsha, HN

+86 158 7484 1053

109 Jintai Plaza, Changsha, HN

Station West Plaza Parking Lot, Changsha, HN

+86 182 7318 4711

Provincial Sprts Ctr Nth Gate, Fuzhou, FJ

+86 131 7838 2311

Domestic Arrival Hall Right, Fuzhou, FJ

+86 131 7838 1322

Zhanggang Town Changle Dist, Fuzhou, FJ

+86 400 888 1336

2250 Hongqiao Rd P7 Rallying P, Shanghai, SH

+86 181 2128 8980

Terminal 2, Domestic Arrival, Shanghai, SH

+86 216 833 9811

Unit 101 Changfeng Centre, Shanghai, SH

+86 216 085 1900

Huaxia East Rd,nongwangzu Sq, Shanghai, SH

+86 181 2128 9792

B2 760 Datong Rd, Shanghai, SH

+86 181 2128 9785

Unit 101 Changfeng Centre, Shanghai, SH

+86 216 085 1900

3001 Changning Rd West, Shanghai, SH

+86 181 2128 9116

1200 Qihang Rd, Shanghai, SH

+86 189 1705 4225

Cnr Humin / Hongmei Rds, Shanghai, SH

+86 181 2128 9809

Dong Yi Htl,#555,ding Xiang Rd, Shanghai, SH

+86 181 2128 5583

350 Jinian Rd, Shanghai, SH

+86 181 2128 5581

699 Yingkou Rd, Shanghai, SH

+86 181 2128 6359

Parking B3 Shanghai West Rail, Shanghai, SH

+86 213 220 6673

2nd Flr Carpark 239 Jufeng Rd, Shanghai, SH

+86 181 2128 6330

New Apt Nth Airport Service Ct, Guangzhou, GD

+86 6115 0071

Carpark, 190 Zhongshan Ave, Guangzhou, GD

+86 181 0281 0620

Carpark A, 13 Changxing Rd, Guangzhou, GD

+86 186 2015 8912

1f Nanyinye Apt Guangzhou Ave, Guangzhou, GD

+86 202 862 0012

Baiyun Dist, Guangyuan Rd 14th, Guangzhou, GD

+86 186 2015 7917

Terminal 2 30m West Dom Arr, Changchun, JL

+86 189 4311 1156

Rm 402-405 Fu'an Bld,8001 Shen, Shenzhen, GD

+86 755 2345 6789

Huanggang Motor Station, Shenzhen, GD

+86 135 1011 7795

Universal, 1002 Hongling Rd, Shenzhen, GD

+86 134 1186 3242

Airport 9th Rd, Shenzhen, GD

+86 134 1186 3246

Carpark,xiangmi Lake Resorts, Shenzhen, GD

+86 135 9034 6750

6th Fl Baoan Dist Hai Yu Parki, Shenzhen, GD

+86 1396 9188 2652

12 7th Gaoxin Sth Rd, Shenzhen, GD

+86 135 9034 6700

Green Plaza City Parking 4th F, Hefei, AH

+86 133 5560 7578

Aiprt Dept Fl Gate 6, Hefei, AH

+86 133 3910 3979

Lvl 11 Parking Building Apt, Haikou, HA

+86 898 6551 5585

1f Domestic Arrival Hall Gate1, Hohhot, NM

+86 137 3991 7679

Cnr Yingbin 9 Rd/konggang 2 Rd, Yantai, SD

186 6001 6279

Parking Lot Apt T2 Xinlidu Htl, Wuhan, HU

+86 139 7151 1082

Industry /trade Parking Lot, Wuhan, HU

+86 139 7165 1340

Huakun Hotel, #1 Chuang Ye St, Wuhan, HU

+86 278 746 0709

East Square Parking Lot, Wuhan, HU

+86 158 0275 2952

2 Lianqian West Rd Lvl B2, Xiamen, FJ

+86 153 0609 6516

Uone 81-104 Tiandidunling Rd, Xiamen, FJ

+86 153 9626 3108

Shuangliu Nav Hub Rd 700 Fuyan, Chengdu, SC

+86 288 561 1131

Xijin Intl,56n.huapaifang Rd, Chengdu, SC

+86 181 1659 1617

Unit 1402, Jinjiang Intl Bldin, Chengdu, SC

+86 288 557 0617

U 16 Yueguangliuyu Plot Guangf, Chengdu, SC

+86 189 8073 9108

Lvl B1 73 North Station Rd, Shenyang, LN

+86 176 4206 9966

Shenyang, Shenyang, LN

+86 249 6833

Domestic Arrival Gate 8, Shenyang, LN

+86 187 4240 5856

Shenyang, Shenyang, LN

+86 249 6833

Level B1 North Square West Par, Nanjing, JS

+86 133 8277 9234

B2 Car Park 2, Nanjing, JS

+86 133 3782 4992

Lvl B3 J Zhengda Himalaya Ctr, Nanjing, JS

+86 153 6517 9300

Parking Lot B7, Nanchang, JX

+86 189 0709 1760

52 Zhongguancun S St, Vienna, Beijing, BJ

+86 189 1088 7569

Subway Sihui,exit B 50m West, Beijing, BJ

+86 189 1088 7572

Tonghuihe N.rd, Beijing, BJ

+86 189 1088 7358

B3 Carpark Shifeng Intl, Beijing, BJ

+86 189 1088 7596

Babaoshan Public Cemetery East, Beijing, BJ

+86 189 1088 7568

Subway Guoyuan Exit B Carpark, Beijing, BJ

+86 189 1088 7581

Car Park,367 Guang Wei St, Beijing, BJ

+86 189 1088 7571

T1/1f Straight 100 M, Beijing, BJ

+86 189 1088 7578

Sub Sayuanqiao Stn Exit C3 Nt, Beijing, BJ

+86 189 1088 7559

Pangudaguan West Road, Beijing, BJ

+86 189 1088 7556

Carpark Bagou Stn Subway 10, Beijing, BJ

+86 189 1088 7562

High Speed Rail Stn West 300m, Sanya, HA

+86 186 8985 9762

Jinan West Stn W Recon Base Cp, Jinan, SD

+86 157 2618 0611

North End Jichang Rd, Jinan, SD

+86 188 5417 1776

Tianyuan Htl B Block, Ürümqi, XJ

+86 150 2293 6153

1f Domestic Arrival Hall, Ningbo, ZJ

+86 574 8800 6348

1f Dom Arrivalhall T2, Shijiazhuang, HB

+86 155 121 8788

1f Domestic Arrival Hall Exit, Tianjin, TJ

+86 180 2008 5723

Airport T2b -200 Metres, Chongqing, CQ

+86 133 6838 6983

Lifansports,3 Yanghesancun, Chongqing, CQ

+86 236 787 1780

Bus Station Nth Sqr Train, Chongqing, CQ

+86 236 306 1586

Zhanggang Town Changle Dist, Zhanggang, FJ

+86 400 888 1336

Changyun Car Park 197 Bayi Ave, Nantong, JS

+86 1785 0708 0846

Southeast Railway Park Lot 2, Zhengzhou, HE

+86 189 2274 3902

East Station 1st Flr North, Zhengzhou, HE

4f Departure Hall Gate 4, Zhengzhou, HE

+86 135 2302 5532

keddy by Europcar car hire locations in China

56 Locations See all locations

200m Away From South South Railway, Station 14 Shiji Road, Zhangjiakou, HB

West Square East Railway Station, Jianggan District Hangzhou, Hangzhou, ZJ

Huashengda Business Center Apt 1, Road Xiaoshan International Airport, Hangzhou, ZJ

B1 N.1 Parking Lot Longdongbao, Airport Guiyang, Guiyang, GZ

Eastern Square 1f Wuhu New Railway, Station Yejiang North Road, Wuhu, AH

1120 Room Harbin Airport Hotel, Taiping Internat Apt,Yinbin Road, Harbin, HL

12 Business Serv Center Building G2, Hexie Avenue, Harbin, HL

59 Mingzhu East Road, Chengguan District Lanzhou, Lanzhou, GS

Near Traffic Police Battalion, Airport East Road Changshui Airport, Kunming, YN

A-Zone Und Parking Lot Xian North, Bus Station Int Shangxin Road, Xi'an, SA

110 10 Block 89 Shengdi Linghang, Plaze 89 Dayuan Road Huanghua Town, Changsha, HN

11 Store 9 Block Of Kangjing Garden, Yuhua District Changsha, Changsha, HN

A2 1f Airlines Hotel Xianyang Intl, Apt Weicheng District Xianyang, Xianyang, SA

Parking Lot Intersection Of, Chengdong Avenue And Kunpeng Road, Xuzhou, JS

1-6 Shops Jinhe Plaze, 22 Zhanqian, Road, Diecai District, Guilin, Guilin, GX

Near Haitian 3 Road Subway Station, 888 Parking Lot Qihang Road, Shanghai, SH

1522 Room 1 Block 99 Yulan Road, Yuhuatai District Nanjing, Nanning, GX

866 Xishan Road, Haining, Haining, ZJ

107 Taiyu Road Xiaodian District, Taiyuan, Taiyuan, SX

11 Shop Lishe Airport Jinzhou, District Ningbo, Jinzhou, LN

Gaozeng Parking Lot Shangzishe Road, Gaozeng Village Renhe Town, Guangzhou, GD

No.1 Parking Lot, Dongzhan Road, Tianhe District, Guangzhou, Guangzhou, GD

100m Away From North Guofangdao, Intersection Zhanqian Road, Tangshan, HB

Huojialing Parking Lot, Ganjia Village, Donghu Town, Changchun, JL

Central Square West Railway Station, Changchun, JL

Z-16 B1 North Square Transit Center, Railway Station, Changchun, JL

Jiujiang Railway Station Square, Lushan District, Jiujiang, Jiujiang, JX

Car Wash Center South Of Parking, Lot Xinqiao International Airport, Hefei, AH

119 Room Western Hobby B1 North, Square South Railway Station, Hefei, AH

Parking Lot Meilan Airport Exit, Haikou, Haikou, HA

Yufang Restaurant 9 Shengping St, Haicheng Zhengbiao Sanzhao Town, Zhuhai, GD

In The Square Of North Exit, Yantai Railway Station, Yantai, SD

N.105 Station 121 Of Third Xiangyun, Road Heshan Street Huli District, Xiamen, FJ

No.1 South Exit, Xiamen North Railway Station, Xiamen, FJ

Service Center In Huangshan North, St West Xinan Town Huizhou District, Huangshan, AH

N.9 South Police Station Railway, Station Anci District Langfang, Langfang, HB

301 Room,Nanhang Pearl Hotel, 69 Yingke Road, Dalian, LN

88 Mid 2 Xihanggang Avenue, Shuangliu County Chengdu, Chengdu, SC

8th Counter Shouqi Car Rental Stati, Domestic Arrival Hall,Xiantao Aptt3, Shenyang, LN

Lukou International Airport, Jiangning District Nanjing, Nanjing, JS

1f Arrival Hall T2 Terminal, Building Changbei International Apt, Nanchang, JX

Nanchang Western Railway Station, Xizhan Street, Jiulonghu District, Nanchang, JX

1f003 1f Parking Garage, 2 Terminal Building,Capital Int Apt, Beijing, BJ

Opposite To The Railway Sation, Yuxiu Road Tianya District Sanya, Sanya, HA

Opposite To The Vip Floor, Airline Road Sanya Hainan, Sanya, HA

1 Shunan Road (East Road 20 Meters, Away From Shunan And Weihai Road), Jinan, SD

N.2 Gate T2 Terminal Building Exit, Hedong Airport Yinchuan, Yinchuan, NX

19-203 Stores Yuguangyuan East, Intersection Hualong Av Xinguang Rd, Tianjin, TJ

1 Arrival Hall Exit T2 Terminal, Building Haibin International Apt, Tianjin, TJ

Temporary Parking Lot T2 Terminal, Builiding Jiangbei Apt Chongqing, Chongqing, CQ

132f Huancui District, Tsingtao Middle Road, Weihai, SD

2b West B2-03 Underground Hall, North Square 27 Suzhan Road, Suzhou, JS

Zhengzhou Xinzheng Intl Apt, Zhengzhou, HE

Taxi Parking Lot 1f Store North Ext, Zhengzhou East Station New Area, Zhengzhou, HE

2f Wset Square Railway Station, Beijing-Guangzhou Road, Zhengzhou, HE

25 Zhongshan East Road Nanhu, District Jiaxing, Jiaxing, ZJ

Europcar car hire locations in China

54 Locations See all locations

200m Away From South South RailwayStation 14 Shiji Road, Zhangjiakou, HB

Underground Floor 1, Guiyang, GZ

+86 173 8420 7454

Eastern Square 1f Wuhu New RailwayStation Yejiang North Road, Wuhu, AH

Rm1102, Harbin Airport HotelTaiping Inter Apt Zone, Yngbin Rd, Harbin, HL

+86 185 4501 6821

59 Mingzhu East RoadChengguan District Lanzhou, Lanzhou, GS

Shimao Parking Lot West NorthSquare Railway Station Huiqin Road, Wuxi, JS

Shouqi Car Rental,daming Pk LotChanggang Road, Kunming, YN

+86 186 8710 6438

A-zone Und Parking Lot Xian NorthBus Station Int Shangxin Road, Xi'an, SA

Shouqi Car Rental,n110,building 10Shengdi Ling'hangcheng,n89,dayuan R, Changsha, HN

N.21, Building 9, Lijun XinyuKangjingyuan, Changsha, HN

+86 199 7697 9873

A2 1f Airlines Hotel Xianyang IntlApt Weicheng District Xianyang, Xianyang, SA

1-6 Shops Jinhe Plaze, 22 ZhanqianRoad, Diecai District, Guilin, Guilin, GX

Shouqi Car Rental,n.188Next Xiangyuan Hotel, Jiangzhen Rd, Shanghai, SH

+86 185 1212 3975

Shop N.73-9, Jiachen Life Sq, N.479Huqingping Road, Shanghai, SH

+86 151 5015 7207

Shouqi Car Rental,n.107Jiu Taiyu Rd, Taiyuan, SX

+86 186 3664 0590

Gaozeng Parking Lot Shangzishe RoadGaozeng Village Renhe Town, Guangzhou, GD

No.1 PARKING LOT, DONGZHAN ROADTianhe District, Guangzhou, Guangzhou, GD

Huojialing Parking LotGanjia Village, Donghu Town, Changchun, JL

Central Square West Railway Station, Changchun, JL

Z-16 B1 North Square Transit CenterRailway Station, Changchun, JL

Lobby Magnolia Flower Hotel,n.210(yu Lanhua Hotel),changhong Avenue, Jiujiang, JX

+86 131 5580 0201

Southwest Corner Of Parking Lot,t2Caojiabao Airport, Xining, QH

+86 155 0078 2519

West N.3, West Parking LotXi'ning Railway Station,qi'lian Rd, Xining, QH

+86 186 9712 2581

119 Room Western Hobby B1 NorthSquare South Railway Station, Hefei, AH

Shouqi Car Rental,middle G1 And G2Arrival Lounge, Haikou, HA

+86 189 7675 0991

Yufang RESTAURANT 9 SHENGPING STHaicheng Zhengbiao Sanzhao Town, Zhuhai, GD

N.105 Station 121 Of Third XiangyunRoad Heshan Street Huli District, Xiamen, FJ

Service Center In Huangshan NorthSt West Xinan Town Huizhou District, Huangshan, AH

N.9 South Police Station RailwayStation Anci District Langfang, Langfang, HB

301 Room,nanhang Pearl Hotel69 Yingke Road, Dalian, LN

Luomanxing Cheng,n.88Mid Section 2,xihaggang Avenue, Chengdu, SC

+86 136 3212 3035

8th Counter Shouqi Car Rental StatiDomestic Arrival Hall,xiantao Aptt3, Shenyang, LN

Interaction Of Shandongbao RoadHuigong Street, Shenyang, LN

15th Door,1 Beisi East Road, Shenyang, LN

Shouqi Car Rental,floor B2Parking Lot 2, Lukou St, Nanjing, JS

+86 156 5193 7954

Shouqi Car Rental,rm 1522,bld 1Mingfa Commerce Plz,n.99,yulan Rd, Nanjing, JS

185 5176 7885

Arrival Inf Counter 4,t2,apt Avenue(next Gate 5),lehua Town, Nanchang, JX

+86 186 7916 3082

Next West Ex N.1,b2, North Square(inside Nanchang Int Travel Agency), Nanchang, JX

+86 186 7916 8261

(inside Capital Apt) A1e2-5Terminal 3, Beijing, BJ

+86 185 1301 9558

(inside Capital Apt) 1f003-fl1Pk Building, T2, Capital Int Apt, Beijing, BJ

+86 185 1301 9558

N.36,new Group 2Shuijiao Village Committe, Apt Rd, Sanya, HA

+86 186 8993 1659

Shop B1131a,dongfang Sq Commerce StN.3-1,yuxiu, Sanya, HA

188 8969 1173

5th Counter,1st Floor Arrival HallTerminal Building,yaoqiang Apt, Jinan, SD

1 Shunan Road (east Road 20 MetersAway From Shunan And Weihai Road), Jinan, SD

Shouqi Car Rental,inside Xi'gangHangkong Binhe Hotel,binhe Avenue, Yinchuan, NX

+86 185 9511 4292

Shop 63, Minhang Road, Qingdao, SD

+86 185 6390 2210

The East Plaza Of QingdaoRailway Station, Qingdao, SD

No.8 BUILDING XINSHI RESIDENTIALDistrict 436 Zhonghua Sourth St, Shijiazhuang, HB

Commercial Space,b.19, YueguangyuanInt. Hualong Av And Xinguang Rd, Tianjin, TJ

+86 185 2211 3498

West Domestic Exit,1f Dongshan AptTourism Reception Center Hulunbeir, Hulunbuir, NM

Temporary Parking Lot T2 TerminalBuiliding Jiangbei Apt Chongqing, Chongqing, CQ

132f Huancui DistrictTsingtao Middle Road, Weihai, SD

2b West B2-03 Underground HallNorth Square 27 Suzhan Road, Suzhou, JS

Lanxiang Garden Community,n16Yingbin Avenue, Zhengzhou, HE

Ehi car hire locations in China

44 Locations See all locations

Crossing of no.1 Rd and 14 RdHangzhou Xiaoshan Internatinal Airport, Hangzhou, ZJ

+86 571 8291 2380

6-1,Hefang Street(Near the intersection of Jiangcheng Railway Station), Hangzhou, ZJ

+86 571 8781 7303

Guiyang Longdongbao International Airport Terminal 21 Airport Rd, Nanming Qu, Guiyang Shi, Guizhou Sheng, China, Guiyang, GZ

+86 851 8549 7341

No.6 shop,1-2floor,Building 4,Yinhai Area, next to the international trade center, Kunming, YN

+86 871 6355 6728

Kunming New Airport Police StationAirport E Rd, Guandu, Kunming, Yunnan, China, Kunming, YN

+86 159 1253 1150

Xi'an High-Speed Rail Station South Arrivals Hall Exit 1, Xi'an, SA

+86 298 525 2931

Xi'an Xianyang International Airport, Konggang East 3rd RoadXianyang, Shaanxi, China, Xi'an, SA

+86 298 907 1256

Rm 207 No 13 Block Jinpeng, Changsha, HN

+86 731 8388 3567

No. 103, Huashi Road, Shanghai, SH

+86 400 888 6608

No.2750, Gonghexin Rd.(near to Lingshi rd.,exit 4 of metro Line 1 ), Shanghai, SH

+86 216 630 2501

No.413 Kaixuan Rd near Changning RdChangning District, Shanghai, SH

+86 216 260 7389

P4 Parking Lot, Pudong Airport, Shanghai, SH

+86 216 833 6816

No.355,Molin Road, Shanghai, SH

+86 215 101 3275

North Square of Shanghai South Railway Station,taxi transfer point(Line 1 No.4 Exit), Shanghai, SH

+86 216 422 4407

No.21 North Pusong Rd near West Tian Shan Rd, Changning District, Shanghai, SH

+86 216 233 8565

1st floor Parking lot P6, Hongqiao airport terminal T2Avis Shuttle bus pick up at P6-3237, Shanghai, SH

+86 181 4979 0731

International waiting terminal arrival hall, Guangzhou, GD

+86 180 1181 9271

Shenzhen metro Buji station Exit B,200 meters to the west(opposite the intersection of Lily Hotel), Shenzhen, GD

+86 186 8032 1820

Departure Gate 4, Shenzhen, GD

+86 180 2693 4575

20 Meters south from Lida Road, Lijiang, YN

+86 872 434 0988

1st Floor, The business counter at the east of Arrivals Hall (1st part from the western), Hohhot, NM

+86 185 4818 6221

T2,1f, Arrival Hall Gate 8, Wuhan, HU

+86 181 8666 9796

No.01,1/2 Floor,Building B,Wuchang City Park,Jingan Road, Wuhan, HU

+86 278 821 6115

No.2 Parking lot,Wuhan Railway Station South 1 Exit, Wuhan, HU

+86 278 713 7378

First Floor of Mulan Hotel,Caishen Plaza, Hankou Railway Station(To return the car,please to undergroud parking area C of Hankou Railway Station South Square), Wuhan, HU

+86 157 1710 6446

Meet and Greet service, off airport pickup, Chengdu, SC

+86 286 845 8332

T2 1f Arrival Hall Gate 2, Nanjing, JS

+86 256 982 3400

No.302-4, Central Road(opposite Outlets in the Pioneer Square), Nanjing, JS

+86 258 317 0182

No.1530,building 1,Mingfa Square,No.99 Yulan Road, Nanjing, JS

+86 258 640 3910

No.8 Kaiyang Road,Yuexiu City Shopping Center, Beijing, BJ

+86 108 725 6167

No. 400 Zhongdong Lu, No. 1 Building, 1-1-5, Beijing, BJ

+86 106 412 7282

Terminal 1 Building Parking, Beijing, BJ

+86 105 725 8426

Room 18, No. 4 Building, Longtengyuan Area 6Huilongguan, Beijing, BJ

+86 108 075 7822

Room 3, No. 2 Building Longjinyuan Area 2Huilongguan Zhen, Beijing, BJ

+86 108 171 3901

Gate 19, 2nd Floor( Arrival Floor), Inside Terminal, Beijing, BJ

+86 133 4103 5050

1st Floor Sanya airport Arriving hall Avis counter, Sanya, HA

+86 898 3821 3548

Room 1021, Airport Hotel, No.1341, YingBin Road (50m towards to T1 Airport ), Ürümqi, XJ

+86 991 765 6050

Denggang Town, Rongcheng DistrictJieyang City, Shantou, GD

+86 754 8856 3866

No.206, Building 20, Moonlight Garden, Tianjin, TJ

+86 222 433 5612

the parking area D6, 1st Floor, BinHai International Airport, Tianjin, TJ

+86 170 5122 4177

underground shop of No.20 Building of Milanhongli Gardenintersection of Fuxing Road and Nanyunhe South Road(near Tianjin High-speed Railway Station entrance 800 meters), Tianjin, TJ

+86 170 5122 5044

Outdoor Parking In Airport, Chongqing, CQ

+86 236 130 4988

No.20,Erma Road(Lobby of Red Coral Hotel), Zhengzhou, HE

+86 371 6091 6030

China Fuel station, the intersection of Airport Yi Road and PingAn Road, Zhengzhou, HE

+86 371 6851 2970

Tongye car hire locations in China

26 Locations See all locations

West 2nd Ring Road, Guanshanhu, Guiyang, Guizhou, China, Guiyang, GZ

+86 136 3907 0356

Guiyang Longdongbao International Airport Terminal 21 Airport Rd, Nanming Qu, Guiyang Shi, Guizhou Sheng, China, Guiyang, GZ

+86 136 3907 0356

Longtang Rd, Sanya, Hainan, China, Haipo, HA

+86 150 0806 3033

Kunming Railway Station cross Beijing Road and Zhanqian RoadGuandu District, Kunming, YN

Guandu, Kunming, YN

Xi'an Xianyang International Airport terminal 2 and terminal 3Xianyang, Shaanxi, China, Xi'an, SA

+86 152 2910 7705

Xi'an Xianyang airport, Xianyang, SA

+86 152 2910 7705

Haikou East Railway Stationbetween Longkun S Road and Fengxiang W Road., Haikou, HA

+86 183 8937 3555

Hainan, Haikou, HA

Lijiang Train Station public transport platformGucheng Qu, Lijiang, YN

+86 186 8799 0599

Dongyang Lu, Gucheng QuYunnansheng, Lijiang, YN

+86 186 8799 0599

Shuncheng Car Park, Jinhong LuGucheng Qu, Lijiang, YN

+86 186 8799 0599

Gucheng Yunwu Hotel197 Xiang He Lu, Gucheng Qu, Lijiang, YN

Airport Expy, Lijiang, YN

70 Mengle Ave, Jinghong Shi, Jinghong, YN

+86 173 8729 2926

Shuangliu, Chengdu, SC

Meigui Hotel with free delivery and collection serviceLanzhou Zhongchuan Avenue, Zhongchuan, GS

+86 188 9348 7739

Sanya Railway Station, Sanya, HA

+86 150 0806 3033

Dadonghai Tourist Zone, Yuya Road, Sanya, Sanya, HA

+86 150 0806 3033

Fenghuangzhen, Sanya, HA

Departure waiting hall, Jiuzhai Huanglong AirportJiuzhaigou, Songpan, Aba, Sichuan, China, Zhangla, SC

10 Huang Hai Road TEDA, Binhai Xinqu, Tianjin, Tianjin, TJ

+86 139 0201 1111

Tianjin Tongsha Transporation Station North 2 Exit43 Zhenli Rd, Hedong, Tianjin, Tianjin, TJ

+86 139 0201 1111

Airport Ave, Tianjin, TJ

Airport Rd, Dali, Yunnan, China, Dali, YN

+86 133 6872 2266

Automotive Decorative Bearty ShopDali Economic and Technological Development Zone, Dali, YN

+86 133 6872 2266

United Auto Rental car hire locations in China

2 Locations See all locations

Wuhan Tianhe AirportClient Met Outside Of Customs, Wuhan, HU

Tianjin AirportClient Met Outside Of Customs, Tianjin, TJ
Top tips for hiring a car in China
Renting a car in China, though it requires some foresight, offers the most freedom, flexibility, and comfort for getting around the country. Although there are long-distance buses available in China, they often lack comfortable conditions, while the safer and more advanced bullet trains sometimes do not have English signs, schedules, or information on routes and specific stops.
China is a massive country with different climates and natural conditions that you will drive through if you're exploring a good portion of the country over land. If you're sticking to the major cities or smaller towns like Guangzhou or Beijing, a car is all you'll need; however, if you're planning on going to the desert or the mountainous regions, a larger vehicle with four-wheel drive will be a necessity.
If you're traveling to China with children, be advised that there are currently no laws requiring the use of child seats in vehicles or any other laws governing child restraint in vehicles. Because of this, child seats aren't often offered as an add-on to your rental unless you rent with a large, multi-national company like Hertz or AVIS. If you prefer that your child be secured in a car seat during your time in China, you'll have to bring your own.
Depending on the rental car agency you choose, it may be possible to cross borders if you have a Chinese driving license. If you're planning to travel to the neighboring countries of Mongolia, Nepal, Russia, or Myanmar, you'll need to ensure that you have the right entrance visa and all of the paperwork for your car (photos, correct registration, proof of insurance) to enter. Before you make your reservation, check with your rental car company to make sure they allow border crossings.
FAQs about hiring a car in China
How much does it cost to hire a car in China?
On average a car hire in China costs $71 per day.
What is the most popular car hire in China?
Compact (Ford Focus or similar) is the most frequently booked car hire type in China.
What is the cheapest car hire agency in China?
In the past 72 hours, the cheapest car hires were found at Hertz ($74/day).
What is the best car hire agency in China?
Based on ratings and reviews from real users on KAYAK, the best car hire companies in China are Avis (7.6, 2243 reviews), Hertz (7.4, 3841 reviews), and Dollar (7.3, 6362 reviews).
How can I find a car hire near me in China?
Take a look at our extensive car hire location map to find the best car hire deals near you.
How much does it cost to hire a car for a week in China?
On average hiring a car in China costs $534 per week ($76 per day).
How much does it cost to hire a car long term for a month in China?
On average a car hire in China costs $2,290 per month ($76 per day).
What is driving like in China?
Driving in China can be overwhelming for foreigners, due to the traffic and the crowded roads. Exercise caution when driving in cities and encountering congestion and motorcycles, and exercise caution when driving in more sparsely populated areas, watching out for things like wildlife and the common practice of farmers using the road to dry their grains.
How old do you have to be to hire a car in China?
Although the only age limitation for renting a car in China is that you must be older than 18, you will have to obtain a Chinese driver's license before you'll be allowed to rent a car. This requires a notarized Chinese translation of your license, the completion of a medical exam at an approved Chinese hospital, and a successful passing of a driving examination. After you meet these requirements, you'll be able to pick up your license and drive freely throughout the country.
How much does petrol cost in China?
Petrol prices in China are a bit more expensive than they are in the US, and the stations are generally full-service, though no tip is required. A gallon of petrol in China, on average, will cost you around 28.62 CNY (4.14 USD), while the average price of a gallon of petrol in the US is around 2.50 USD. Credit cards are commonly accepted in Chinese petrol stations.
What are the speed limits in China?
The speed limits in China vary by location and the type of road. Some of the country's single-lane and major roads with double yellow lines are part of the China National Highway System. The speed limits on roads in China are as follows: 30 km/h (19 mph) on single-lane roads, 40 km/h (25 mph) on single-lane roads that are part of the China National Highway system, up to 70 km/h (43 mph) on major roads with double yellow lines, 80 km/h (50 mph) on major roads with double yellow lines that are part of the China National Highway system, 100 km/h (62 mph) on express motorways, and 120 km/h (75 mph) on China's national expressways.
The rates displayed include all taxes and fees for car hires for the class listed and were found by KAYAK users in the last 24 hours. Car hires are subject to change and may not be available on all car hires listed or dates of travel. Some car hire providers charge additional fees for other services (gps, infant car seats, etc.). Please check the car hire providers' sites.