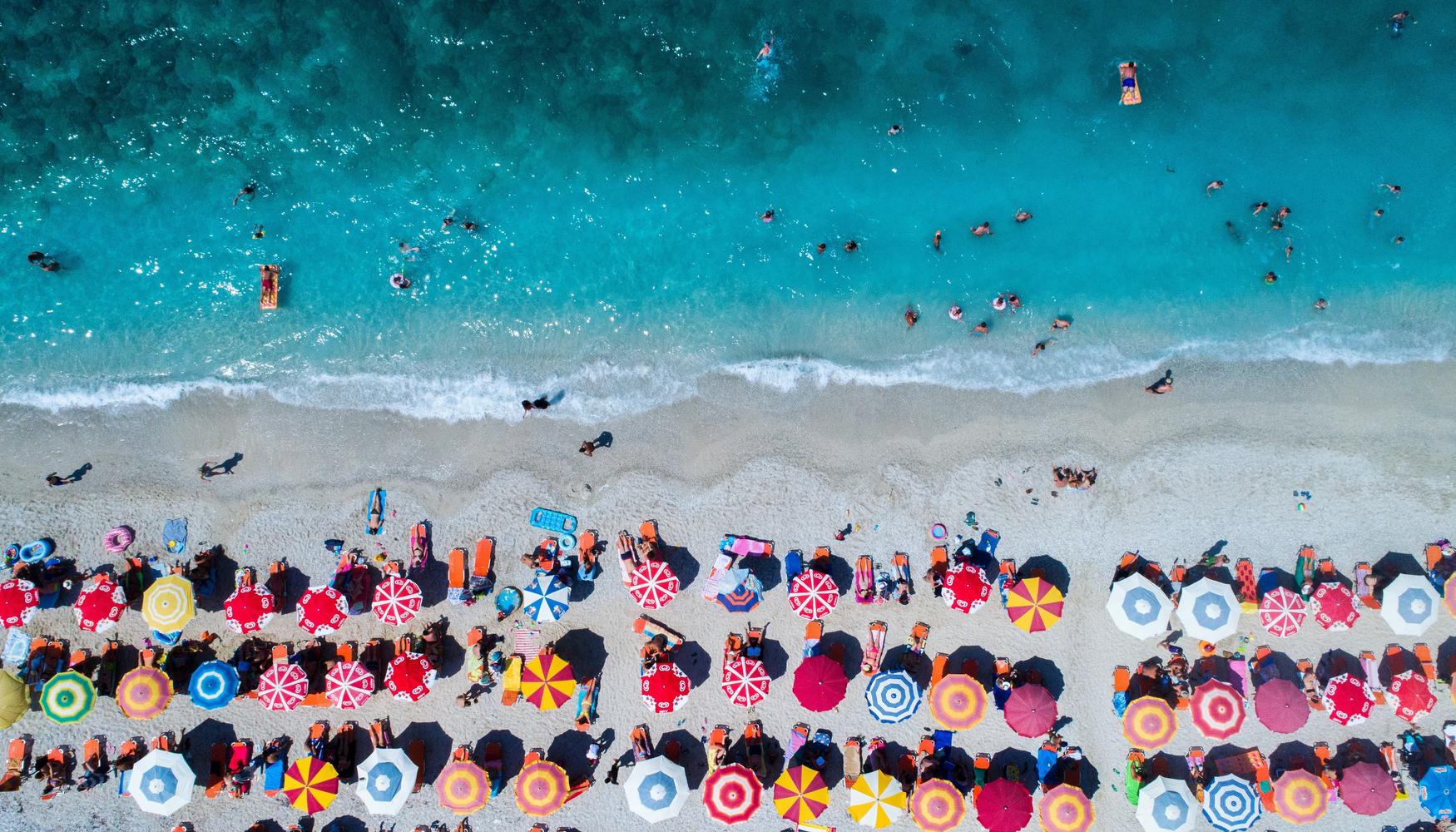 Car hire locations in Albania
Car hire directory
SURPRICE CAR RENTAL car hire locations in Albania

20 Locations See all locations

Hotel Kaduku, Rruga Studenti 84 Shkodra, Shkodër, SH

+355 672 035 077

Hotel Tradita, Rruga Edith Durham nr 4 Shkodra, Shkodër, SH

+355 672 035 077

Shodra Hotel Delivery, Shkodra, Shkodër, SH

Meet & Greet At The Bus Station In Shkodra, Shkodër, SH

Hotel Partner, Rr Pelivan Leskaj Skele, Vlora, Vlorë, VL

+355 672 035 077

Vlora Hotel New YorkUji I Ftohte Vlore, Vlorë, VL

Vlora Hotel Delivery, Vlorë, VL

+355 682 035 077

Vlore Port - Meet & Greet At Port Terminal, Vlorë, VL

+355 692 035 077

Hotel Butrinti, Rruga Naim Frasheri Lagja nr1 Saranda 12208, Sarandë, VL

+355 672 035 077

Hotel Porto Eda, Rruga Jonianet, Saranda 12208, Sarandë, VL

+355 672 035 077

Arrival Terminal Saranda Port, Sarandë, VL

+355 692 035 077

Meet And Greet At Saranda Hotel, Sarandë, VL

+355 682 035 077

Durres Hotel Delivery, Durrës, DR

+355 682 035 077

Durres Port Arrival Terminal, Durrës, DR

+355 672 035 077

Rogner Hotel, Blv Deshmoret e Kombit, Tirana, TR

Tirana City HotelRr Ismail Qemali Nr 8/1, Tirana, TR

Tirana Int AirportMeet and greet at the Tirana Airport Terminal, Tirana, TR

Tirana Hotel PrestigeRruga Panorama, Tirana, TR

146 Bulevardi Gjergi Fishta, Tirana, TR

+355 672 035 077

Tirana Hotel Delivery, Tirana, TR

+355 672 035 077

GREEN MOTION car hire locations in Albania

10 Locations See all locations

Parruce, In Front Of Grand Hotel Europa, Shkodër, SH

+355 685 666 666

Lagjja. "Pavarësia" Skelë, Vlorë, VL

+355 685 666 666

Vlora Port, Skele Vlore, Vlorë, VL

Rruga E Flamurit, Sarandë, VL

+355 685 666 666

Rruga Mitat Hoxha, Saranda Port, Saranda, Sarandë, VL

+355 685 666 666

Aleksander Goga Road, Durrës, DR

+355 685 666 666

In front Train Station, at main entrance of Port, Durrës, DR

+355 685 666 666

Deshmoret E Kombit Avenue, Tirana, TR

+355 685 666 666

Tirana Airport, Tirana, TR

Rruga e Flamurit, , SarandeNext to the Orthodox Church, Tirana, TR

+355 685 666 666

Sunnycars car hire locations in Albania

9 Locations See all locations

Rruga Hektor Shjti 10-11, Vlorë, VL

Rr. Butrinti Pallati 29, Sarandë, VL

Saranda Ferry Terminal, Sarandë, VL

Rruga Kristaq Rama, Durrës, DR

Rruga, 29 Nentori, Perballe Ish, Tirana, TR

Muhamet Gjollesha Street, Tirana, TR

Njesia Bashkiake nr. 9, Tirana, TR

Rruga Mine Peza 2, Tirana, TR

Best Western Premier Park Hotel, Tirana, TR

Enterprise car hire locations in Albania

8 Locations See all locations

Vlora Port StationRruga Hektor Shyti, Vlorë, VL

+355 422 0016

Sarande Port Terminal, Sarandë, VL

+355 422 0016

Don Gjon Buzuku Nr 13, Korçë, KO

+355 422 0016

Rruga Autostrada Egnatia 13, Durrës, DR

+355 676 000 900

Rruga E Durresit Pall 106, Tirana, TR

+355 422 0016

Airport TerminalAirport Road Rinas, Tirana, TR

+355 676 000 900

Pashko Vasa Nr. 1, Tirana, TR

+355 676 000 900

Bulevardi Zogu I, Tirana, TR

+355 422 0016

ADDCAR RENTAL car hire locations in Albania

7 Locations See all locations

Rruga Kardinal Mikel Koliqi, Shkodër, SH

+355 699 463 195

Lagjja. "Pavarësia" Skelë, Vlorë, VL

+355 699 463 195

City center,Hotel delivery, Vlorë, VL

+355 699 463 195

Saranda,Saranda port inside of the terminal, Sarandë, VL

+355 699 463 195

Durres ,Durres port in front of terminal, Durrës, DR

+355 699 463 195

Rr Abdi Toptani, Tirana, TR

Tirana Airport, Tirana, TR

+355 699 463 195

SICILY BY CAR car hire locations in Albania

6 Locations See all locations

Rruga Hektor Shjti, Objekti 10-11 prane dalje se portit vlore njesia 32/2 - n9, Vlorë, VL

Saranda Port OfficeTerminali, Sarandë, VL

+355 698 131 224

Rruga Kristaq Rama, Durrës, DR

+355 5222 8088

Rruga Burtini, Pallati 29Kati 1 - Sarande, Gjashtë, VL

+355 698 131 224

Tirana International Airport RinasMuhamet Gjollesha Str., Tirana, TR

+355 4223 0601

Njesia Bashkiake nr. 9Rn. Mine Peza nr. 2, Tirana, TR

+355 697 033 344

Albarent car hire locations in Albania

6 Locations See all locations

Marin Barleti Street, Shkodra, Shkodër, SH

Vlora Port, Vlora, Vlorë, VL

November Street 8, Korçë, KO

Durres Port, Durres, Durrës, DR

Airport Road Rinas, Tirana, TR

34, Ismail Qemali Street, Tirana, TR

Thrifty car hire locations in Albania

4 Locations See all locations

Rr.pavlo Flloko, Vlorë, VL

+355 698 041 444

Perballe Terminalit Te Portit, Durrës, DR

+355 674 088 808

Tirana International Airport, Tirana, TR

+355 692 058 775

Bulevardi Zogu 1, Tirana, TR

+355 674 088 800

Sixt car hire locations in Albania

4 Locations See all locations

L. Pavaresi, Rr. Kosova, Vlorë, VL

+355 682 068 500

Rinas airport 1, Tirana, TR

+355 682 068 500

Deshmoret e 4, Shkurtit 5/1, Tirana, TR

+355 682 068 500

Rr. Kavajes 50 (VW Dealer), Tirana, TR

+355 682 068 500

Hertz car hire locations in Albania

4 Locations See all locations

Rr.pavlo Flloko, Vlorë, VL

+355 698 041 444

Perballe Terminalit Te Portit, Durrës, DR

+355 674 088 808

Tirana International Airport, Tirana, TR

+355 692 058 775

Bulevardi Zogu 1, Tirana, TR

+355 674 088 800

Dollar car hire locations in Albania

4 Locations See all locations

Rr.pavlo Flloko, Vlorë, VL

+355 698 041 444

Perballe Terminalit Te Portit, Durrës, DR

+355 674 088 808

Tirana International Airport, Tirana, TR

+355 692 058 775

Bulevardi Zogu 1, Tirana, TR

+355 674 088 800

CarWiz car hire locations in Albania

4 Locations See all locations

Lagjja. "Pavarësia" SkelëPort of Vlorë, Vlorë, VL

+355 675 555 568

Port of Durres, Rruga Pavaresia 66, Durrës, DR

+355 675 555 568

Airport Rd Rinas TiranaAeroporti Ndërkombëtar i Tiranës, Tirana, TR

+355 675 555 568

Bulevardi Bajram Curri, Street Njazi Demi 16/1, Tirana, TR

+355 675 555 568
Top tips for hiring a car in Albania
When traveling to Albania, it is always advisable to rent a car, especially if you intend to enjoy long drives outsides of the major cities. It is a mountainous Balkan country, and many of the roads are better suited for a four-wheel drive than for a standard model. This is particularly true if you travel along the Llogara Pass that connects the Albanian southern coast with the northern part of the country.
Reservations to rent a car in Albania must be made at least one day in advance, and the vehicle must be held for at least 24h. You are also allowed an hour after the expiration of the rental agreement for returns; otherwise, you will be charged for an extra day, and all insurances and services will be included in the rental price.
If you are traveling with young children and require a car seat, the cost is anywhere from 10 € (about $11.50) per day to a maximum of 40 € (about $45) per rental. You can get a GPS system for an additional 10 € ($11) per day or up to 60 € ($70) per rental. Roadside assistance is free 24h a day, 7 days a week in Albania.
A valid credit card is required to rent a car in Albania because debit cards are not accepted for security deposits. The card must have sufficient funds to cover the cost of the rental period. Drivers are responsible for any traffic fines, and you will be subject to further surcharges from the rental agency. Special charges may also be levied for any dirty interiors, so you should perform some housekeeping before you return it.
FAQs about hiring a car in Albania
What is the most popular car hire in Albania?
Economy (Hyundai i10 or similar) is the most frequently booked car hire type in Albania.
What is the best car hire agency in Albania?
Based on ratings and reviews from real users on KAYAK, the best car hire companies in Albania are Ace (10.0, 1 reviews), OptimoRent (10.0, 1 reviews), and ADDCAR RENTAL (10.0, 1 reviews).
How can I find a car hire near me in Albania?
Take a look at our extensive car hire location map to find the best car hire deals near you.
How much does it cost to hire a car for a week in Albania?
On average hiring a car in Albania costs $120 per week ($17 per day).
How much does it cost to hire a car long term for a month in Albania?
On average a car hire in Albania costs $513 per month ($17 per day).
What is driving like in Albania?
Like in most European countries, Albanians drive on the right side of the road, which is the same as the United States. Road conditions will vary, especially outside the city limits, where elevation gets higher. The use of mobile phones while driving is strictly forbidden, and as always, make sure you have all your documents before you set out on the road.
How old do you have to be to hire a car in Albania?
You must be at least 21 and no older than 70 to rent a car in Albania. Drivers under the age of 21 and over 70 will incur a daily surcharge of approximately 3 € ($3.50). Additionally, you must hold either a valid European Union license, an international license or a local license for at least one year at the time you make your reservation.
How much does petrol cost in Albania?
The average price for one liter of petrol across 42 European countries was about 1.48 € ($1.68) in early June, 2019, compared to 1.63 € ($1.85) in Albania, making the country above average in Europe. However, European cars are smaller and more fuel-efficient in general, so you can get great mileage from a single fill-up.
What are the speed limits in Albania?
Speed limits vary according to the type of road, from 110 km/h (68 mph) on freeways and 90 km/h (56 mph) on expressways to between 40 and 80 km/h (25-50 mph) within various city limits. There are usually signs posted regarding speed limits, and these should be observed. Mopeds, caravans and other vehicles may have different regulations or standards, so it's a good idea to check with your rental agency about vehicle-specific laws.
Popular car hire locations
The rates displayed include all taxes and fees for car hires for the class listed and were found by KAYAK users in the last 24 hours. Car hires are subject to change and may not be available on all car hires listed or dates of travel. Some car hire providers charge additional fees for other services (gps, infant car seats, etc.). Please check the car hire providers' sites.