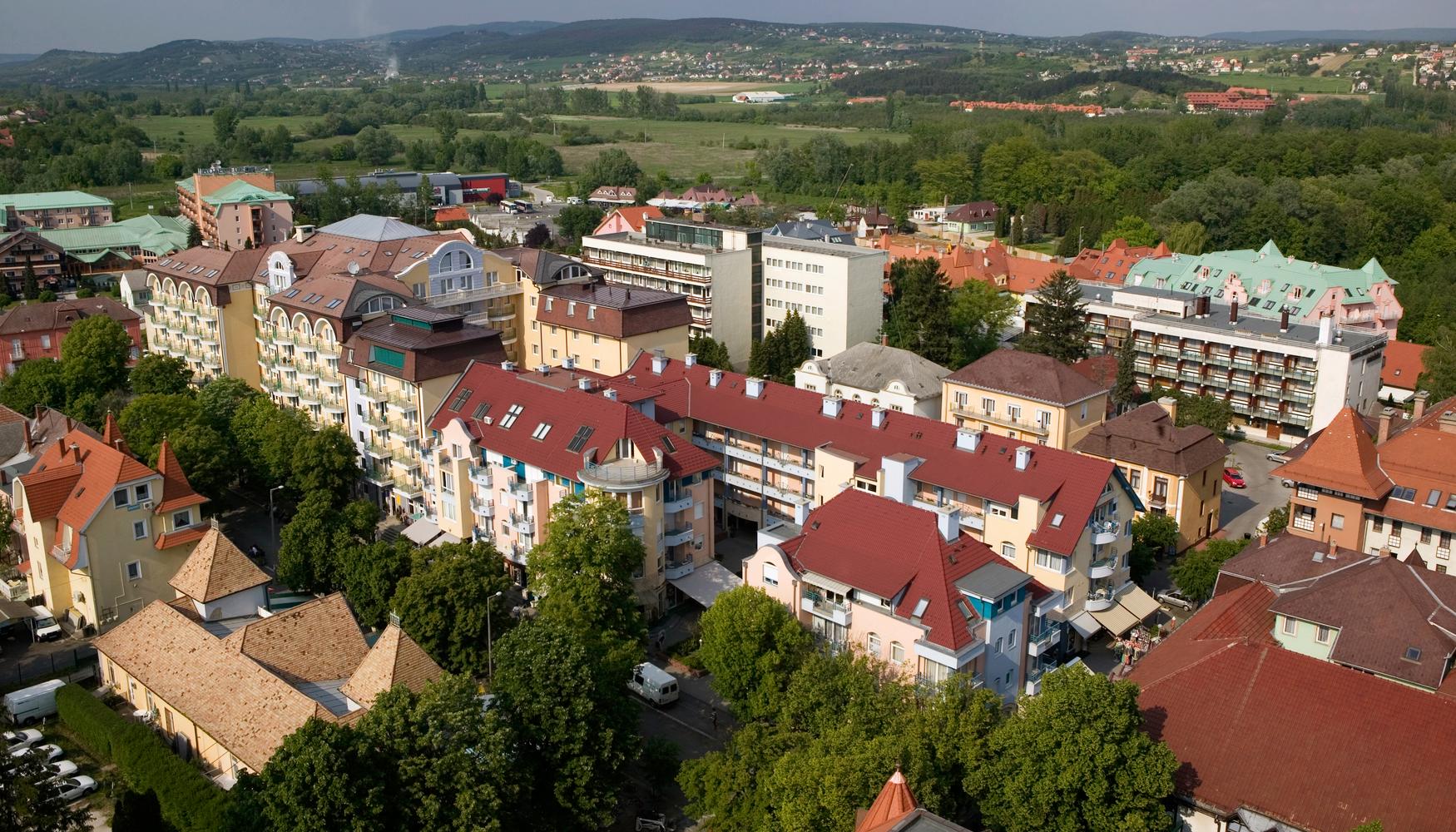 Car hire locations in Hungary
Car hire directory
Avis car hire locations in Hungary

20 Locations See all locations

Kulso Radi Ut 1 Hrsz 5559, Vác, PE

+36 301 642 661

Avis Desk Terminal 2B, Budapest, BU

+36 1296 6421

Arany Janos Utca 26-28, Budapest, BU

+36 1318 4240

Soroksari Ut 16, Budapest, BU

+36 1790 5250

Szarvasi Ut 66, Békéscsaba, BE

+36 6645 0450

Tompai Kapu Ut 9, Szeged, CS

+36 6220 2134

Kaptar Utca 3, Székesfehérvár, FE

+36 2251 5253

Hunyadi U 57, Nyíregyháza, SZ

+36 4250 8280

Szurdokpart Utca 66, Gyöngyös, HE

+36 3750 5040

Zsolnay Vilmos U 109, Pécs, BA

+36 7255 1666

Szilvadi U 71, Veszprém, VE

+36 209 328 619

Boszormenyi UT 161, Debrecen, HB

+36 208 048 155

Tolnai U 17, Paks, TO

+36 7551 1300

Szent Laszlo Krt 1, Kecskemét, BK

+36 303 594 855

Mora Ferenc U 15, Keszthely, ZA

+36 309 605 239

Magyary Zoltan UT 1/B, Tatabánya, KE

+36 309 691 567

Fo Ter 29, Szombathely, VA

+36 209 640 680

Pesti UT 21, Miskolc, BZ

+36 4653 0059

Orgona Ut 12, Győr, GS

+36 9643 6499

Dozsa Gyorgy Utca 1, Balatonboglár, SO

+36 8555 0178

keddy by Europcar car hire locations in Hungary

17 Locations See all locations

Erzsebet Ter 7-8Hotel Corvinus Kempinski, Budapest, BU

+36 1505 4400

Prielle Kornelia U.45, Budapest, BU

+36 1204 2994

Szentlorinci Street, Budapest, BU

+36 1421 8333

Ferihegy Airport, Terminal 2B, Budapest, BU

+36 1421 8370

Sarosi UT 11, Szeged, CS

+36 6254 9414

Selyem U. 2., Szekesfehervar, Székesfehérvár, FE

+36 2251 2060

Kadocsa UT 84, Székesfehérvár, FE

+36 2230 2433

Rakoczi U. 60, Nyíregyháza, SZ

+36 4250 1700

Diosi Ut 1, Pécs, BA

EszakKeleti Utgyuru 18, Veszprém, VE

+36 8857 9857

Clients Will Be Picked Up To Office, By Europcar Staff From Apt / (F12r), Debrecen, HB

Mikepercsiut 23-33, Debrecen, HB

+36 304 952 969

Halasi Ut 32/a, Kecskemét, BK

+36 7650 3062

Gyori UR 39-41Office Situated In Vw Salon, Tatabánya, KE

+36 3452 2078

Bozsoki U.1Inside VW Salon, Zalaegerszeg, ZA

+36 9259 9900

Lorantffy ZS. U.30/A, Miskolc, BZ

+36 4653 0030

Papai Ut Pf 149, Győr, GS

Hertz car hire locations in Hungary

15 Locations See all locations

Apaczai Csere Janos U. 4., Budapest, BU

+36 1296 0997

Budapest A/p Term 2b, Budapest, BU

+36 1296 0996

Vaci Ut 135-139, Budapest, BU

+36 1296 0998

Maros Utca 1, Szeged, CS

Fecskeparti Lakotelep, Székesfehérvár, FE

+36 305 251 707

Komloi Ut 111, Pécs, BA

+36 072 515 240

Pogany Repuloter, Pécs, BA

+36 306 063 612

Repuloter, Saarmelleek, ZA

+36 8354 0266

Papai U. 37, Veszprém, VE

+36 304 261 729

Mikepercsi Ut 0493-24, Debrecen, HB

+36 303 369 072

Hunyadi Utca 1-3, Debrecen, HB

+36 303 369 072

Vizmu Utca 9, Kecskemét, BK

Jozsef Attila U.74, Miskolc, BZ

Szechenyi Utca 50, Hévíz, ZA

Puskas Tivadar Utca 9, Győr, GS

+36 096 524 529

Europcar car hire locations in Hungary

15 Locations See all locations

Erzsebet Ter 7-8Hotel Corvinus Kempinski, Budapest, BU

+36 1505 4400

Prielle Kornelia U.45, Budapest, BU

+36 1204 2994

Szentlorinci Ut 195853 Hrsz, Budapest, BU

+36 1421 8333

Liszt Ferenc International AirportArrival Terminal 2b, Budapest, BU

+36 1421 8370

Sarosi Ut 11., Szeged, CS

+36 6254 9400

Rakoczi U. 60, Nyíregyháza, SZ

+36 4250 1700

Diosi Ut 1, Pécs, BA

+36 7251 7555

EszakKeleti Utgyuru 18, Veszprém, VE

+36 8857 9857

Mikepercsiut 23-33, Debrecen, HB

+36 304 952 132

Mikepercsi Ut 1, Debrecen, HB

+36 202 759 032

Halasi Ut 32/a, Kecskemét, BK

+36 7650 3062

Gyori Ur 39-41Office Situated In Vw Salon, Tatabánya, KE

+36 3452 2078

Bozsoki U.1Inside Vw Salon, Zalaegerszeg, ZA

+36 9259 9900

Pesti Út 21. Deli Varoskapu, Miskolc, BZ

+36 4653 0030

Papai Ut Vw Salon, Győr, GS

+36 9641 6566

Sunnycars car hire locations in Hungary

7 Locations See all locations

Kassak Lajos 19-25, Budapest, BU

Alkotas ut 20-22, Budapest, BU

Budapest Ferhihegy 2 APT, Budapest, BU

Dandar utca 22, Budapest, BU

Vaci ut 99 - Balance Loft Building, Budapest, BU

Main road 4, Vecsés, PE

Budapest Ferhihegy 2, Vecsés, PE

Sixt car hire locations in Hungary

6 Locations See all locations

Váci út 141, Budapest, BU

+36 1451 4220

Budapest Liszt Ferenc Term. 2B, Budapest, BU

+36 1451 4227

Szoboszlói út 50, Debrecen, HB

+36 1451 4227

Mikepércsi út, Debrecen, HB

+36 1457 4227

Miskolc-Tapolcai u.25, Miskolc, BZ

+36 1451 4220

Bartok Bela u.14, Győr, GS

+36 1451 4220

FLIZZR car hire locations in Hungary

6 Locations See all locations

Budapest Liszt Ferenc Term. 2BLiszt Ferenc Nemzetközi Repülotér Terminál 2B, Budapest, BU

+36 1296 0158

Váci út 141Váci út 141, Budapest, BU

+36 1451 4220

Kossuth tér 1, Budapest, BU

+36 1451 4227

Szent István tér 1, Budapest, BU

+36 1451 4227

Kerepesi út 2-4, Budapest, BU

+36 1451 4227

Budapest Gellert SquareGellért tér 1, Budapest, BU

+36 1451 4227

YourRent car hire locations in Hungary

4 Locations See all locations

Budapest Airport, Budapest, BU

Budapest Keleti Rail Station, Budapest, BU

Pecs-pogany Airport, Pécs, BA

Pecs Railstation, Pécs, BA

Right Cars car hire locations in Hungary

3 Locations See all locations

Budapest Airport, Budapest, BU

Opera Parking House Budapest VI. district Zichy J. street 9, Budapest, BU

Budapest Downtown Head Office, Budapest Xiv. District, Tengerszem Street 106, Budapest, BU

Fox Autorent car hire locations in Hungary

3 Locations See all locations

Budapest, Hársfa utca 53-55, Budapest, BU

Budapest Airport, Budapest, BU

Sarmellek airport, Saarmelleek, ZA

U-Save car hire locations in Hungary

2 Locations See all locations

22 Dandar Street, Budapest, BU

+36 1786 0526

2. Lincoln Street, Vecsés, PE

+36 2955 3333

Thrifty car hire locations in Hungary

2 Locations See all locations

Budapest A/p Term 2b, Budapest, BU

+36 1296 7171

Vaci Ut 135-139, Budapest, BU

+36 1237 0406
Top tips for hiring a car in Hungary
Those wishing to explore the countryside will find it very advantageous to rent a car in Hungary. Popular destinations accessible by car include Lake Balaton, Bükk National Park, the wine-growing regions of Eger and Tokaj, and the Pilis Mountains.
Several national highways (including M1, M3, M5, and M7) are toll roads, meaning that anyone who wishes to use them will need to display a toll sticker in the windshield of their rental car. These stickers are available from outlets such as petrol stations and can be purchased for different time periods, starting from around 2,100 HUF (7.50 USD) for 4 days.
Child seats are mandatory for children under 3 years of age, even when making short trips, e.g., between the airport and the city center. Most rental agencies are able to provide baby or child booster seats for an additional fee; during the busy periods of the year, it is especially important to book in advance. As an example, you can expect to pay approximately 2,000 HUF (7 USD) per day for this service with an agency like Buchbinder. Regardless of age, children under 150 cm (59 in) in height are not allowed to sit in the front seat without an appropriate restraint.
Many people who rent a car in Hungary will want to travel across an international border into another European country. Although rules vary by agency and should always be checked in advance, the vast majority, including Avis and Hertz, will allow you to cross a border into a Western European country (such as Austria) without a problem. Eastern European countries such as Albania or Croatia may be subject to restrictions.
FAQs about hiring a car in Hungary
How much does it cost to hire a car in Hungary?
On average a car hire in Hungary costs $66 per day.
What is the most popular car hire in Hungary?
Compact (Class Compact SUV or similar) is the most frequently booked car hire type in Hungary.
What is the cheapest car hire agency in Hungary?
In the past 72 hours, the cheapest car hires were found at Schiller Rent A Car ($26/day), MEGADRIVE ($67/day) and U-Save ($113/day).
What is the best car hire agency in Hungary?
Based on ratings and reviews from real users on KAYAK, the best car hire companies in Hungary are National (10.0, 1 reviews), Avis (9.1, 4 reviews), and BUCHBINDER (8.8, 2 reviews).
How can I find a car hire near me in Hungary?
Take a look at our extensive car hire location map to find the best car hire deals near you.
How much does it cost to hire a car for a week in Hungary?
On average hiring a car in Hungary costs $623 per week ($89 per day).
How much does it cost to hire a car long term for a month in Hungary?
On average a car hire in Hungary costs $2,670 per month ($89 per day).
What is driving like in Hungary?
Anyone planning to rent a car in Hungary will find the driving experience to be quite simple: traffic drives on the right, and roads are generally in good condition. In some rural areas, you may find roads with gravel or other non-smooth surface. If driving in the city, it is important to be aware that buses and streetcars always have the right of way and should only be overtaken on the right.
How old do you have to be to hire a car in Hungary?
In order to rent a car in Hungary, drivers need to be at least 21 years of age and have held their license for a minimum of 12 months. Even then, drivers younger than 25 may find themselves paying a daily surcharge. Klass Wagen, for example, charges an extra 1,200 HUF (4.25 USD) per day for young drivers. Most agencies accept domestic licenses in English, but it may be a good idea to have an International Driver's Permit (IDP) in case of on-the-spot police checks. If you're renting a car in Hungary, it is good to always travel with your passport.
How much does petrol cost in Hungary?
Petrol prices in Hungary tend to be slightly below the global and European average, but can fluctuate. A liter of petrol or diesel will probably cost around 410 HUF (1.45 USD). Petrol stations may be sparse in rural areas, so it is important to fuel up when you have the chance. As a general rule, petrol stations will be open from 8:00 am to 6:00 pm daily, and highway express stations should be open 24h a day.
What are the speed limits in Hungary?
There are three main speed limits enforced nationally in Hungary, although additional limits may be used, depending on the road conditions in certain areas. In urban areas the top limit is 50 km/h (31 mph), while open roads have a limit of 90 km/h (56 mph). National highways have a higher limit of 120 km/h (75 mph). Anyone who commits a speeding offense might have to pay a fine on the spot in local currency.
Popular car hire locations
The rates displayed include all taxes and fees for car hires for the class listed and were found by KAYAK users in the last 24 hours. Car hires are subject to change and may not be available on all car hires listed or dates of travel. Some car hire providers charge additional fees for other services (gps, infant car seats, etc.). Please check the car hire providers' sites.