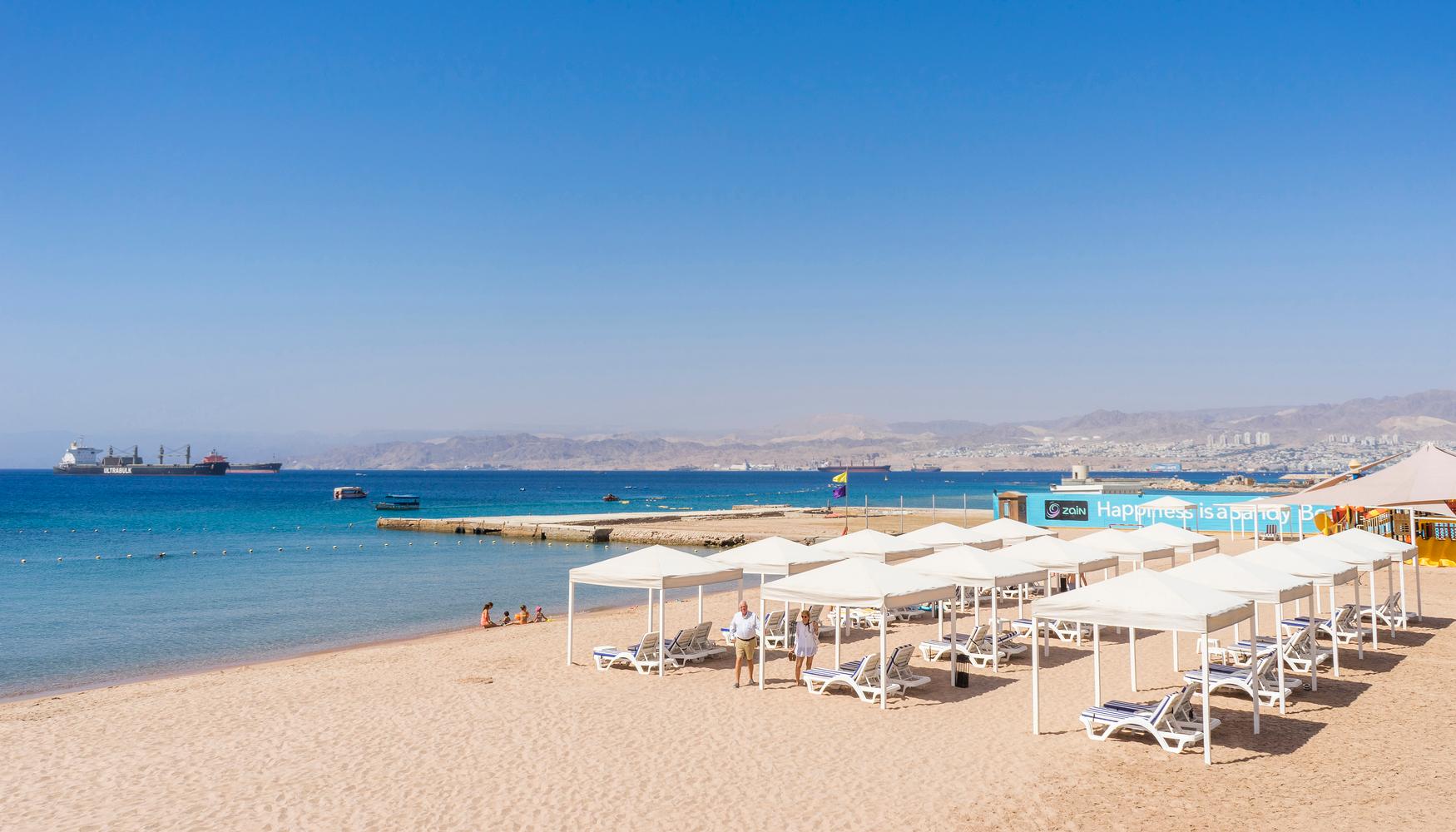 Car hire locations in Jordan
Car hire directory
Avis car hire locations in Jordan

19 Locations See all locations

Airport Road, Amman, AM

+962 6445 1133

Queen Alia Intl Airport, Amman, AM

+962 6445 1133

Al Shareef Nasir Bin Jameel St, Amman, AM

+962 6569 9420

North Marka Area, Amman, AM

+962 6586 1530

Queen Alia Intl Airport, Amman, AM

+962 6445 1122

Islamic College Street, Amman, AM

+962 6464 1361

3rd Circle, Amman, AM

+962 6460 3000

Ali Al Sarayrah Street, Amman, AM

Avis Rent A Car - King Hussein Bridge, Amman, AM

+962 669 942 030

Avis Rent A Car, Irbid, IR

+962 669 942 030

Wadi Araba Border, Aqaba, AQ

+962 669 942 030

Korneash Street, Aqaba, AQ

+962 3202 2883

1 Al Saada St, Aqaba, AQ

+962 3203 1901

Holiday International Hotel, Aqaba, AQ

+962 669 942 030

Al-Hammamat Al-Tunisyya Street, Aqaba, AQ

+962 3209 3209

Dead Sea Road, Sweimeh, BA

+962 5356 0222

Dead Sea Road, Sweimeh, BA

+962 5356 8888

Dead Sea Road, Sweimeh, BA

+962 5356 1111

Dead Sea Road, Sweimeh, BA

+962 5356 0400

Dollar car hire locations in Jordan

9 Locations See all locations

Queen Alia Intl Ap, Amman, AM

+962 6571 5551

Amman Main Office, Amman, AM

+962 6573 1136

Four Seasons Hotel, Amman, AM

+962 797 931 986

Amman Abdali Boulevard Bldg, Amman, AM

+962 5510 2100

Amman Downtown, Amman, AM

+962 6568 6118

Amman, Amman, AM

+962 6553 4303

Aqaba Main Office, Aqaba, AQ

+962 3203 0313

Aqaba Alnahda St, Aqaba, AQ

+962 3203 0313

Dead Sea Holiday Inn Hotel, Sweimeh, BA

+962 534 9555

Thrifty car hire locations in Jordan

8 Locations See all locations

Queen Alia Intl Ap, Amman, AM

+962 6568 4973

Jabal Amman Fifth Circle, Amman, AM

+962 6550 5202

Boulevard Buildings, Amman, AM

+962 6510 2100

Amman Head Office, Amman, AM

+962 3203 0313

Abdali Rotana Hotel, Amman, AM

+962 6520 8772

Amman Mecca St, Amman, AM

+962 6553 4303

In Terminal, Aqaba, AQ

+962 3203 0313

Alnahda St Aquamarina 2 Hotel, Aqaba, AQ

+962 3203 0313

Sunnycars car hire locations in Jordan

8 Locations See all locations

Amman, AM

Aabdul Hamid Shouman Street, Amman, AM

Airport Road, Amman, AM

14 Al Sharif Naser Ben Jamil S, Amman, AM

King Hussein Bridge Road, Amman, AM

Al Nahada Street, Aqaba, AQ

Aqaba, AQ

An Nahdah, Aqaba, AQ

Hertz car hire locations in Jordan

7 Locations See all locations

King Abdullah Gardens, Amman, AM

+962 6704 1912

Alia International Ap, Amman, AM

+962 6471 1771

Grand Hyatt Hotel, Amman, AM

+962 6553 8958

5th Circle, Amman, AM

+962 6593 4111

Issam Al Ajlouni St., Amman, AM

+962 6560 7607

Aqaba Airport, Aqaba, AQ

+962 3201 6206

Main Office, Aqaba, AQ

+962 3201 6206

keddy by Europcar car hire locations in Jordan

6 Locations See all locations

Abdel Hamid Shouman Str.- Shmeisani, Amman, AM

Queen Alia International Airport- Counter In Arrival Hall, Amman, AM

Bayader Street, Amman, AM

Aqaba Airport, Aqaba, AQ

Al Nahada Street- P.O.Box 0942177, Aqaba, AQ

King Hussein Street- P.O.Box 042177, Aqaba, AQ

Enterprise car hire locations in Jordan

6 Locations See all locations

King Abdullah Ii StWadi Seer Po Box 930174, Amman, AM

+962 6520 5520

King Hussein Bridge RoadPo Box 930174, Amman, AM

+962 6520 5520

14 Al Sharif Naser Ben Jamil SPo Box 930174, Amman, AM

+962 6520 5520

Airport RoadPo Box 930174, Amman, AM

+962 6520 5520

An NahdahPo Box 930174, Aqaba, AQ

+962 6520 5520

Airport Road, Aqaba, AQ

+962 6520 5520

Europcar car hire locations in Jordan

5 Locations See all locations

Queen Alia International AirportCounter In Arrival Hall, Amman, AM

+962 6445 2012

Abdel Hamid Shouman Str.- Shmeisani, Amman, AM

+962 6520 0200

Bayader Street, Amman, AM

+962 6550 4031

Al Nahada StreetP.o.box 0942177, Aqaba, AQ

+962 3201 9988

Airport, Aqaba, AQ

+962 775 444 246

Budget car hire locations in Jordan

5 Locations See all locations

Queen Alia Intl Apt, Amman, AM

+962 798 585 938

Mecca Street 246, Amman, AM

+962 796 969 490

Aqaba Airport, Aqaba, AQ

+962 790 057 017

La Costa Hotel Building, Aqaba, AQ

+962 790 057 017

Wadi Araba Crossing, Aqaba, AQ

+962 790 057 017

Auto Nation car hire locations in Jordan

5 Locations See all locations

Amman Airport Marka, Amman, AM

Amman International Airport Queen Alia, Amman, AM

Golden Tulip HotelNear Queen Alia International Airport, Amman, AM

+962 779 360 052

Sheraton HotelZahran St , 5th Circle, Amman, AM

+962 779 360 052

Intercontinental HotelIslamic college street, Second Circle, Amman, AM

+962 779 360 052

NU Car car hire locations in Jordan

4 Locations See all locations

Shmeissani, King Abdullah Gardens, Amman, AM

+962 6568 2582

King Abdullah Garden Shmeissan, Amman, AM

+962 6568 2582

Sweifieh, Salah Suhaimat St., Park Plaza 24 (Ground Level), Amman, AM

+962 605 863 335

King Hussein Intl Airport, Aqaba, AQ

Arena Rent a Car car hire locations in Jordan

4 Locations See all locations

Amman International Airport Queen Alia, Amman, AM

Amman ShmeisaniAl Shareef Naser Ben -Jameel Street, Amman, AM

+962 6566 1566

King Abdalah Gardens Complex, Amman, AM

Holiday International Hotel, Aqaba, AQ

+962 796 447 411
Top tips for hiring a car in Jordan
Public transportation in Jordan usually only links the major cities, meaning that it can be a distinct advantage to have a private mode of transport. Renting a car in Jordan will give you inexpensive and flexible access to popular sights like Petra, Wadi Rum, and the Dead Sea, which are otherwise only accessible by guided tour or expensive private transfers.
When sticking to the main highways, travelers who rent a car in Jordan will find that a normal vehicle is sufficient; apart from the occasional risk of flooding, these roads are generally in good condition. Those who plan to go off road or drive in the desert will certainly require a 4x4 and an excellent navigation system.
Unlike in many Western countries, the horn is used frequently when driving in Jordan, and rental car drivers will soon get used to this. Outside urban areas, where the highway is less populated and some drivers travel at high speeds, it is advised to use a soft horn to warn other vehicles, people, or animals of your presence, especially when approaching a bend or dip in the road.
Thanks to the difficult political climate in many of its neighboring countries, cross-border rentals are not permitted in Jordan. International border zones are often home to high-security military areas and can be hazardous, so it is best to completely avoid these areas wherever possible.
FAQs about hiring a car in Jordan
What is the most popular car hire in Jordan?
Economy (Hyundai i10 or similar) is the most frequently booked car hire type in Jordan.
What is the best car hire agency in Jordan?
Based on ratings and reviews from real users on KAYAK, the best car hire companies in Jordan are Avis (7.6, 2306 reviews), Europcar (7.6, 355 reviews), and Enterprise (7.6, 1 reviews).
How can I find a car hire near me in Jordan?
Take a look at our extensive car hire location map to find the best car hire deals near you.
How much does it cost to hire a car for a week in Jordan?
On average hiring a car in Jordan costs $203 per week ($29 per day).
How much does it cost to hire a car long term for a month in Jordan?
On average a car hire in Jordan costs $869 per month ($29 per day).
What is driving like in Jordan?
Outside of urban areas, where traffic can be heavy, driving in Jordan is usually considered straightforward: highways like the King's Highway are well-maintained, wide, and usually straight, with signs in English and Arabic. Things to watch out for include potholes, roadside landmines in remote areas, sandstorms, roaming animals, and military checkpoints. For the checkpoints, it is helpful to have your passport or identification papers on hand.
How old do you have to be to hire a car in Jordan?
To rent a car in Jordan, drivers need to be at least 21 years of age and must have held their license for a minimum of one year before the rental date. Some agencies like Avis or Europcar have certain vehicles than can only be rented by drivers 23 and up. Although most major agencies are willing to accept a domestic license printed in the Roman alphabet, official requirements state that an International Driver's Permit (IDP) should be carried when driving a rental car. In case of police checks, it is advised to have an IDP on hand.
How much does petrol cost in Jordan?
Petrol prices in Jordan are relatively low and stable compared to Europe; expect to pay between 0.75 JOD (1 USD) and 1.15 JOD (1.60 USD) per liter, or between 3.78 USD and 6.05 USD per gallon, depending on which type of fuel is required. Petrol stations are common in urban areas but may be few and far between in remote areas; before leaving a city, it is highly recommended to fill the tank.
What are the speed limits in Jordan?
Speed limits in Jordan tend to be 60 km/h (37 mph) in residential areas, 80 km/h (49 mph) in less developed areas, and 120 km/h (74 mph) on the highway. Speed bumps are common both in cities and on the highway. Be wary of these, because they are rarely marked. Many rental vehicles come with a built-in speed tracker that will beep if you exceed 120 km/h (74 mph).
Popular car hire locations
The rates displayed include all taxes and fees for car hires for the class listed and were found by KAYAK users in the last 24 hours. Car hires are subject to change and may not be available on all car hires listed or dates of travel. Some car hire providers charge additional fees for other services (gps, infant car seats, etc.). Please check the car hire providers' sites.