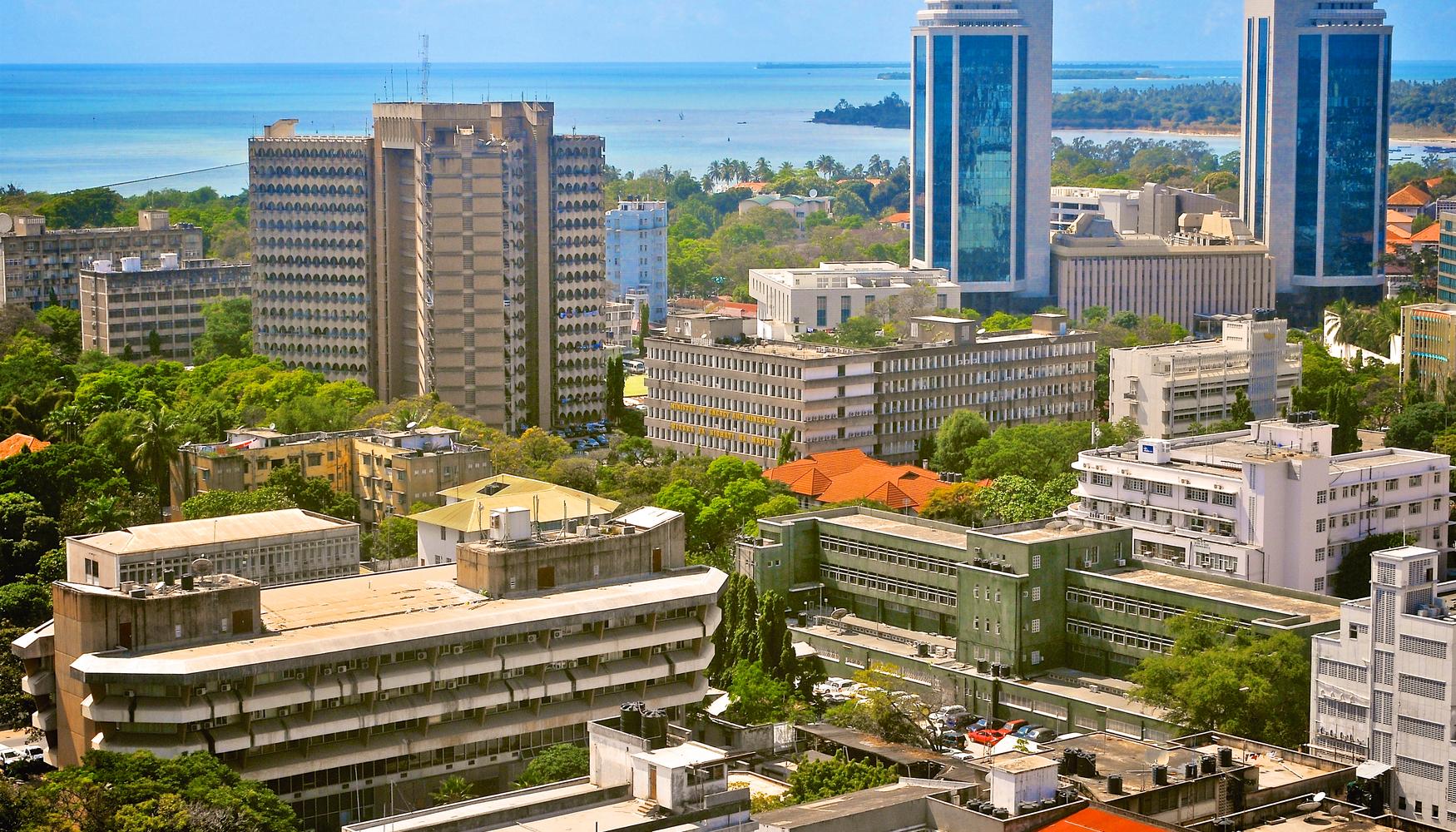 Car hire locations in Tanzania
Car hire directory
Europcar car hire locations in Tanzania

6 Locations See all locations

Dar Es Salaam AirportMeet & Greet Service At Custom Gate, Dar Es Salaam, DS

+255 688 526 623

Cmc AutomobileMaktaba Square Station, Dar Es Salaam, DS

+255 782 299 000

Ohio StreetInside Serena Hotel Dar Es Salaam, Dar Es Salaam, DS

+255 782 299 000

Cmc AutomobileMaktaba Square Station, Dar Es Salaam, DS

+255 782 299 000

Ohio StreetInside Serena Hotel Dar Es Salaam, Dar Es Salaam, DS

+255 782 299 000

Meet & Greet At Custom Gate, Dar Es Salaam, DS

+255 688 526 623

Sixt car hire locations in Tanzania

5 Locations See all locations

Julius K. Nyerere Rd., Dar Es Salaam, DS

+255 784 028 219

Albamu Street, Dar Es Salaam, DS

+255 784 028 219

Kisutu Street/India Street, Dar Es Salaam, DS

+255 784 028 219

Makongoro Rd., Mwanza, MW

+255 784 322 111

Shinyanga Road, P.O. Box 336, Mwanza, MW

+255 784 322 111

1First Car Rental car hire locations in Tanzania

5 Locations See all locations

Julius Nyerere International Airport, Julius Nyerere Int., Dar Es Salaam, DS

+255 222 842 738

4th Floor Amani place, Ohio street, Dar Es Salaam, DS

+255 222 115 381

Hyatt RegencyKivukoni Waterfront, Dar Es Salaam, DS

+255 222 121 061

Goliondoi Road, Next to Bank of Baroda, Arusha, AS

+255 272 509 108

Petro Fuel Station, Adjacent to Muzzammil, Zanzibar, Zanzibar, ZW

+255 784 780 644

keddy by Europcar car hire locations in Tanzania

3 Locations See all locations

Cmc Automobile- Maktaba Square Station, Dar Es Salaam, DS

Ohio Street- Inside Serena Hotel Dar Es Salaam, Dar Es Salaam, DS

Meet & Greet At Custom Gate, Dar Es Salaam, DS

Hertz car hire locations in Tanzania

3 Locations See all locations

Kilimanjaro Ap Arrivals, Moshi, KL

+255 785 801 348

Shangani Street, Zanzibar, ZW

+255 785 801 348

Zanzibar Intl Airport, Zanzibar, ZW

+255 785 801 348

Karibu Kwetu Zanzibar car hire locations in Tanzania

2 Locations See all locations

Abeid Amani Karume International AirportKisauni, Zanzibar, ZW

+255 763 008 142

Seaport TerminalStone Town, Zanzibar, ZW

+255 620 226 002

Avis car hire locations in Tanzania

1 Location See all locations

22 Uporto Road, Dar Es Salaam, DS

+255 222 761 277
Top tips for hiring a car in Tanzania
Renting a car in Tanzania can be a great way to explore the national parks for which the country is so famous. Self-drive safaris are permitted in most of the parks for travelers who want to enjoy maximum flexibility. Popular driving destinations include the Serengeti National Park, Lake Tanganyika, Selous Game Reserve, and the Ngorongoro Crater. Zanzibar Island is also a popular self-drive destination, thanks to a lack of public transportation and the manageable size of the island.
By far, the best kind of vehicle to rent in Tanzania is a four-by-four: road conditions can be hazardous, and this kind of car will offer added stability on all kinds of terrain. In several areas of the country, such as Serengeti and Gombe Stream National Park, four-by-fours are required for anyone who wishes to drive. When making simple driving excursions on Zanzibar, a normal sedan should be fine, but those wishing to explore remoter areas may find a four-by-four to be a more comfortable option.
While the only official seatbelt rules in Tanzania state that they must be worn in the driver's seat and front passenger seats, anyone with kids who chooses to rent a car in Tanzania is advised to place their children in an appropriate restraint. Rental agencies like Europcar can provide an infant or booster seat for around 11,500-23,000 TSZ (5-10 USD) per day.
Some rental agencies will allow cross-border travel into neighboring states such as Kenya, although this is usually dependent on additional insurance, paperwork, and fees. Agencies such as Europcar require renters to state their plans in advance, while First prohibits all international travel. Drivers should usually also inform the agency if planning to take their rental car on the ferry to Zanzibar.
FAQs about hiring a car in Tanzania
What is the most popular car hire in Tanzania?
Intermediate (Ford Escape or similar) is the most frequently booked car hire type in Tanzania.
What is the best car hire agency in Tanzania?
Based on ratings and reviews from real users on KAYAK, the best car hire company in Tanzania is Enterprise (8.5, 12804 reviews).
How can I find a car hire near me in Tanzania?
Take a look at our extensive car hire location map to find the best car hire deals near you.
What is driving like in Tanzania?
Driving is generally considered relatively safe in Tanzania, although anyone who chooses to rent a car here is advised to never drive after dark. Road conditions range from paved highways to dirt tracks, and you will also encounter congested city traffic and rural hazards, such as people and livestock on the road. Driving is on the left, and it is important to maintain a safe speed and to drive defensively.
How old do you have to be to hire a car in Tanzania?
To rent a car in Tanzania, drivers usually need to be at least 21 years of age and have a valid domestic driver's license printed in the Roman alphabet. On Zanzibar Island, however, an International Driver's Permit (IDP) is an additional requirement. Some agencies, such as First, charge an additional daily fee for young drivers age 21-23.
How much does petrol cost in Tanzania?
Petrol stations in Tanzania are common in urban areas but are very widely spaced in rural regions. It is probably smart to travel with a can of spare fuel and never to pass up an opportunity to fill the tank. Most stations take cash only and have attendants to work the pump; drivers simply hand over the amount they would like to fuel up to. Prices fluctuate but tend to be around 2,200 TZS (0.95 USD) for a liter of petrol or diesel, which is 3.59 USD a gallon.
What are the speed limits in Tanzania?
Speed limits in Tanzania are typically 40-50 km/h (25-31 mph) in urban areas and 80 km/h (50 mph) on rural roads, unless otherwise signed. In practice, however, many drivers find themselves reaching a maximum speed of around 60 km/h (37 mph) on paved roads and 25 km/h (15 mph) on gravel roads. For safety, it is always best to travel slower than you think you should. Fixed speed cameras are uncommon, but traffic police carry out many roadside patrols.
Popular car hire locations
The rates displayed include all taxes and fees for car hires for the class listed and were found by KAYAK users in the last 24 hours. Car hires are subject to change and may not be available on all car hires listed or dates of travel. Some car hire providers charge additional fees for other services (gps, infant car seats, etc.). Please check the car hire providers' sites.