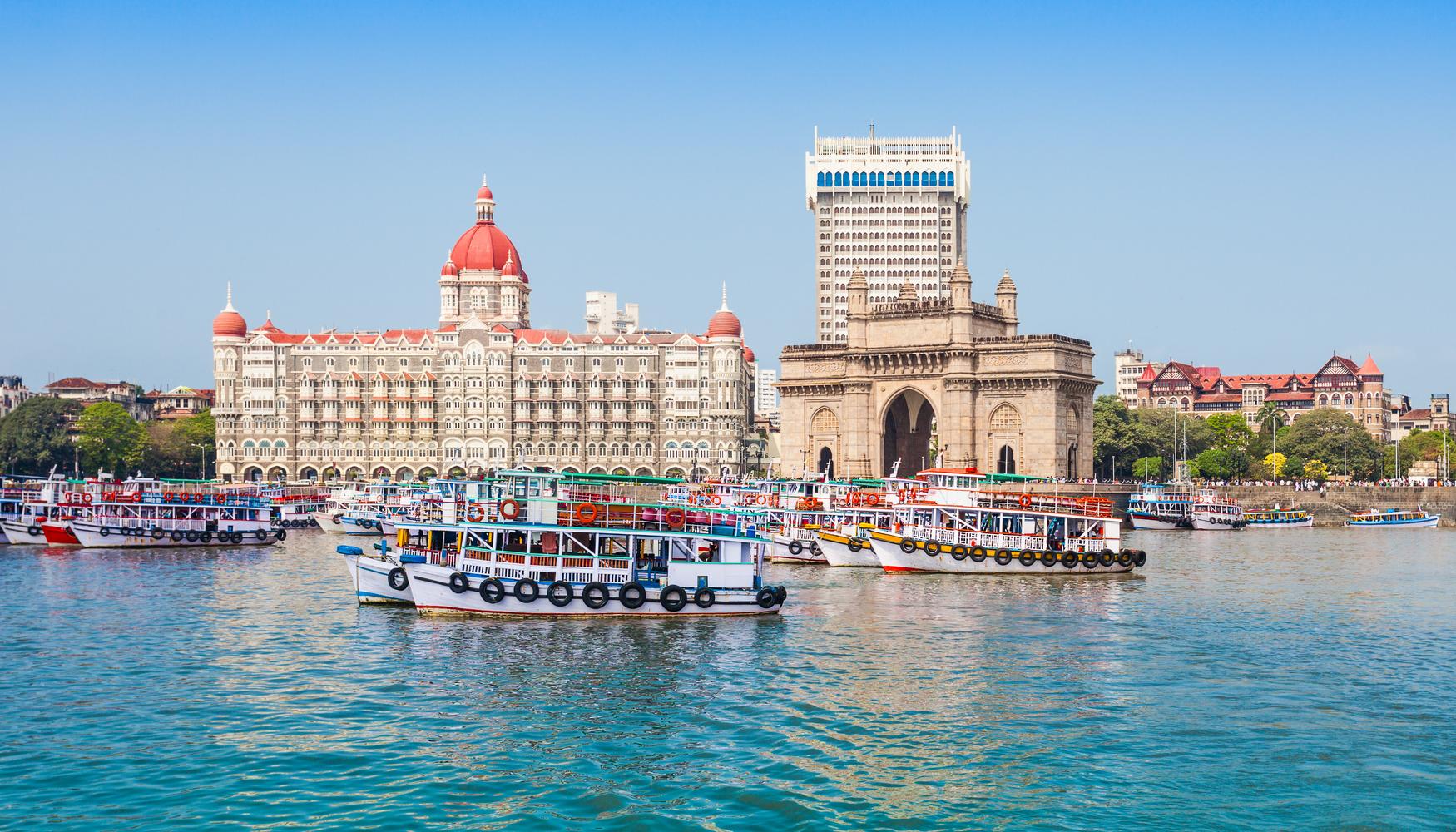 Car hire locations in India
Car hire directory
Instant Cabs car hire locations in India

67 Locations See all locations

Maria Rosa Resort, phase II, Opp. St. Alex Church, Naika waddo,Calangute, Bardez. Goa, Panaji, GA

2nd Floor,Water Tank Lane,Prakash Nagar,Begumpet, Hyderabad, Hyderabad, TG

Shamshabad, Hyderabad, TG

Plot No 346, Road No 10, Hyderabad, TG

Nr.i. Plaza Rajiv Nagar, Main Road Patna, Patna, BR

4th Floor, Cisons Complex,Montieth Road, Egmore,Chennai, Chennai, TN

Ragavendra Street, Chitlapakkam, Chennai, TN

GST Road, Chennai, Tamil Nadu, Chennai, TN

Meet and Greet at Jamnagar Airport, Jamnagar, GJ

Indira Gandhi Rd, Valkeshwari, Park Colony,Jamnagar, Jamnagar, GJ

Meet and Greet at Chandigarh Airport, Chandigarh, CH

1st Floor, Silver City Extention,Chandigarh- Ambala Highway, Zirakpur,Chandigarh, Chandigarh, CH

Meet and Greet at Porbandar Airport, Porbandar, GJ

Hospital Road, Opp Hotel Kuber, Near Rani Bag, Porbandar, Porbandar, GJ

Meet and Greet at Bhopal Airport, Bhopal, MP

20-B Indrapuri, Opp. BHEL Jublee Gate, Raisan Road, Bhopal, Bhopal, MP

St. Francis Xavier's Church Road Kaloor, Kochi, KL

Meet and Greet at Amritsar Airport, Amritsar, PB

Deep Complex, Opp. Doaba Automobiles, Court Road, Amritsar, Amritsar, PB

Meet and Greet at Nagpur Airport, Nagpur, MH

6A, Dobi Nagar society, Narendra nagar, Nagpur, Nagpur, MH

Meet and Greet at Khajuraho Airport, Khajurāho, MP

Hotel Greenwood, Airport Road, Khajuraho, Khajurāho, MP

Airport Meet And Greet Service Customer Has To Call Our Represenetive On Arrival, Vasco da Gama, GA

Meet and Greet at Combaitore Airport, Coimbatore, TN

272, Dr. Alagappa Road Tatabad, Coimbatore, TN

Meet and Greet at Lucknow Airport, Lucknow, UP

4/120, Vivek Khand, Gomti Nagar, Lucknow, Lucknow, UP

V-jai City Point, Ahinsa Circle, Subash Marg, C-scheme-Jaipur, Jaipur, RJ

1st Floor, Ganpati Plaza, Jaipur, RJ

Airport Road, Dabolim, Jaipur, RJ

Express Residency, Basappa Road, Shanthinagar, Bangalore, Bengaluru, KA

Crescent-4, Upper Basement, Bengaluru, KA

Devanahalli, Bengaluru, Karnataka, Bengaluru, KA

Madurai Airport Meet and Greet, Madurai, TN

1A-1, Kazamar Street, Main Road, Madurai, Madurai, TN

Meet and Greet at Surat Airport, Sūrat, GJ

Shiv Shakti Complex,Ghod-Dod Road, Surat, Sūrat, GJ

Tirupati Airport, Tirupati, AP

Meet and Greet Service, Kolkata, WB

Gangadhar Babu Lane, Firingi Kali Tower, Kolkata, Kolkata, WB

Shop No. F-16, Destination Center, Magarpatta City, Pune, Pune, MH

S.no 77/1/2 + 78, Ganesh Baug, Pune, MH

Lohegaon, Pune, Maharashtra, Pune, MH

Airline Flight Dtls Mandatory, Udaipur, RJ

Opp.Gulab Bagh Main Gate,Lake Palace Road,Udiapur, Udaipur, RJ

Medium shopping complex #7,Near Chinese temple Bodhgaya, Bodh Gaya, BR

Meet and greet service at Ahmedabad Airport, Ahmedabad, GJ

6, Sampana Buliding, Opp Havmor Restaurant, Ahmedabad, Ahmedabad, GJ

Meet and Greet at Bhuvneshwar Airport, Bhubaneshwar, OR

Plot No-457, Madhusudan Nagar, Sabar Sahi Lane, Unit-4, Bhubaneswar, Bhubaneshwar, OR

Meet and Greet at Jodhpur Airport, Jodhpur, RJ

16-A ,Airport Road,Ratanada,Airforce,Jodhpur, Jodhpur, RJ

Meet and Greet at Mangalore Airport, Mangalore, KA

Shop no 5, Zephyr Heights, Near Railway station, Attavar, Mangalore, Mangalore, KA

Meet and Greet at Vadodra Airport, Vadodara, GJ

Near Kirti Stambh, Rajmahal Road, Rajmahal Road,Vadodara, Vadodara, GJ

306, Namdhari Chamber, D B Gupta Road, Karol Bagh, New Delhi, New Delhi, DL

New Delhi, New Delhi, DL

Meet and Greet at Rajkot Airport, Rajkot, GJ

New Jagnath Plot,Yagnik Road, Rajkot, Rajkot, GJ

Sai Vihar, 22 Mint Back Road, Fort, Mumbai, MH

Mumbai, Maharashtra, Mumbai, MH

Varanasi Airport Meet and Greet, Vārānasi, UP

1 st floor, Patel Nagar colony,Mint house, Nadesar, Vārānasi, UP

201, Raj Kamal Apartments, Fatehabad Road, Agra, Āgra, UP

Meet and Greet at Bodhgaya Airport, Gaya, BR

Europcar car hire locations in India

28 Locations See all locations

Shamshabad, HyderabadTelangana, Hyderabad, TG

+91 844 876 5118

Chennai Central LocationTamil Nadu, Meet & Greet, Chennai, TN

+91 844 876 5118

Chennai Central LocationTamil Nadu, Chennai, TN

+91 844 876 5118

Gst Road, Meenambakkam, ChennaiTamil Nadu Meet&greet, Chennai, TN

+91 844 876 5118

Kochi Central LocationKerala, Meet & Greet, Kochi, KL

+91 844 876 5118

Airport Rd, KochiKerala Meet&greet, Kochi, KL

+91 844 876 5118

Trichy Road, Singanallur, Coimbatore, TN

+91 977 388 1881

Airport Road, Peelamedu Coimbatore, Coimbatore, TN

+91 977 388 1881

Jaipur Central LocationRajasthan, Meet & Greet, Jaipur, RJ

+91 844 876 5118

Airport Rd, Sanganer, JaipurRajasthan Meet&greet, Jaipur, RJ

+91 844 876 5118

Kial Road, Devanahalli, BengaluruKarnataka Meet&greet, Bengaluru, KA

+91 844 876 5118

Kolkata Central LocationWest Bengal, Meet & Greet, Kolkata, WB

+91 844 876 5118

Kolkata Central LocationWest Bengal, Kolkata, WB

+91 844 876 5118

Jessore Rd, Dum Dum, KolkataWest Bengal, Kolkata, WB

+91 844 876 5118

Pune Central LocationMaharashtra Meet&greet, Pune, MH

+91 844 876 5118

New Airport Rd, Pune InternationalLohgaon, Maharashtra Meet&greet, Pune, MH

+91 844 876 5118

Ahmedabad Central LocationGujrat, Meet & Greet, Ahmedabad, GJ

+91 844 876 5118

Hansol, AhmedabadGujrat Meet&greet, Ahmedabad, GJ

+91 844 876 5118

Ahmedabad Central LocationGujrat, Ahmedabad, GJ

+91 844 876 5118

Delhi Central LocationDelhi Meet&greet, New Delhi, DL

+91 844 876 5118

Indira Gandhi Int Airport T1Delhi Meet&greet, New Delhi, DL

+91 844 876 5118

Indira Gandhi Int Airport T2Delhi Meet&greet, New Delhi, DL

+91 844 876 5118

Indira Gandhi Int Airport T3Delhi Meet&greet, New Delhi, DL

+91 844 876 5118

Manesar Central Location Delhi NcrHaryana, New Delhi, DL

+91 844 876 5118

166 Cst Road,kolivery Road,villageVidya Nagri,kalina,santa Cruz, Mumbai, MH

+91 844 876 5118

Chattarpati Shivaji Airport T1Maharashtra Meet&greet, Mumbai, MH

+91 844 876 5118

Chattarpati Shivaji Int Apt T2Maharashtra Meet&greet, Mumbai, MH

+91 844 876 5118

Agra Central LocationUttar Pradesh, Āgra, UP

+91 844 876 5118

Car Club car hire locations in India

27 Locations See all locations

No 92, Gautham Nagar,Madhapur, Hitec City, Hyderabad, TG

+91 124 4417 1717

NO 160 Pathy Nagar, Hyderabad, TG

+91 124 4417 1717

Plot 14/1,SP Developed Plot, Guindy, Chennai, TN

+91 124 4417 1717

Meet and Greet Service, Chennai, TN

+91 124 4417 1717

206, Madhav Complex2nd Floor, Opp. D.K.V. College, Jamnagar, GJ

11,C.H.Area Road No. 5 (North) Bistupur, Jamshedpur, JH

+91 124 4417 1717

Kerala Airport - COK, Kochi, KL

+91 124 4417 1717

Plot No. 74, V.D DeshmukhSita Nagar, Nagpur, MH

126, 1st Floor,Ansal City CentreChina Bazar Road,Hazratgunj, Lucknow, UP

+91 124 4417 1717

No 16, Gajendranagar, 18th Cross, Anepalya, Adugodi, Bengaluru, KA

+91 124 4417 1717

Meet and Greet Service, Bengaluru, KA

+91 124 4417 1717

A 201 Vraj Vihar ComplexKhoriwad, Adajan Gam, Sūrat, GJ

+91 124 4417 1717

Meet and Greet Service, Kolkata, WB

+91 124 4417 1717

G-8, Block-1, Shri Ramnagar ComplexV.I.P Road, Kolkata, WB

+91 124 4417 1717

C-21, Vidyut Nagar Hsg Soc, Sanas CornerSouth Main road, koregaon park, Pune, MH

+91 124 4417 1717

Meet and greet service at Pune Airport, Pune, MH

+91 124 4417 1717

Meet and greet service at Ahmedabad Airport, Ahmedabad, GJ

+91 124 4417 1717

M- 5/17,Acharya ViharBhubaneswar-, Bhubaneshwar, OR

+91 124 4417 1717

Plot 9, Sector 17,Gurgaon, Gurgaon, HR

+91 124 4417 1717

SB/18, Avishkar ComplexNear Vidyut Nagar, Old Padra Road, Vadodara, GJ

+91 124 4417 1717

Vattiyoor KavuTrivandrum- Thiruvananthapuram, Thiruvananthapuram, KL

+91 124 4417 1717

Vattiyoor KavuTrivandrum- Thiruvananthapuram, Thiruvananthapuram, KL

+91 124 4417 1717

4414 Durga Puri, Haibowal KalanLudhiana-, Ludhiāna, PB

+91 124 4417 1717

Inderjeet Farm House, KP 167,Kasra no 16/29, Kapshera, New Delhi, DL

+91 124 4417 1717

Airline & Flight No. MandatoryAirline Flight No Mandatory, New Delhi, DL

+91 124 4417 1717

Panama Compound, Street No. 13MIDC, Andheri (E), Mumbai, MH

Meet and Greet Service, Mumbai, MH

Avis car hire locations in India

22 Locations See all locations

NO 160 Pathy Nagar, Hyderabad, TG

+91 124 472 4850

Fairfield Sripermumbud Marriot, Chennai, TN

+91 124 472 4850

39 Velanchery Road, Chennai, TN

Chandigarh Downtown, Chandigarh, CH

+91 124 472 4850

Airline Flight Dtls Mandatory, Kochi, KL

+91 124 472 4850

Airline Flight Dtls Mandatory, Jaipur, RJ

+91 124 472 4850

Meet and Greet Service, Bengaluru, KA

+91 124 472 4850

1183/A Savipraja Enclave, Bengaluru, KA

+91 124 472 4888

Meet and Greet Service, Kolkata, WB

+91 124 472 4850

Airline Flight Dtls Mandatory, Pune, MH

+91 124 472 4850

Airline Flight Dtls Mandatory, Udaipur, RJ

+91 124 472 4850

Mercury Car Rentals Priv Ltd, Ahmedabad, GJ

+91 124 472 4850

Airline Flight Dtls Mandatory, Bhubaneshwar, OR

+91 124 472 4850

SCO 97, Huda Market, Gurgaon, HR

+91 124 472 4888

SCO 97, Huda Market, Gurgaon, HR

+91 124 472 4888

C-15 Nageshwar Shopping Centre, Vadodara, GJ

+91 124 472 4888

Reservations call 011-23890707, Rishīkesh, UL

+91 124 472 4850

B-21, Sector - 8, Noida, UP

+91 124 472 4888

B-21, Sector - 8, Noida, UP

+91 124 472 4888

Airline & Flight No. Mandatory, New Delhi, DL

+91 124 472 4850

Meet and Greet Service, Mumbai, MH

+91 124 472 4850

Fateehabad Road, Āgra, UP

+91 124 472 4850

Myles car hire locations in India

16 Locations See all locations

Hyberadad Airport, Hyderabad, TG

148, Al Block 2nd Street, Chennai, TN

Anna Nedunchalai, Govinda Swamy Nagar, Chennai, TN

4, TIDEL Park, Chennai, TN

GST Rd, Chennai, Tamil Nadu, Chennai, TN

New Civil Air Terminal, Chandigarh, CH

Amritsar Airport, Amritsar, PB

Meet and Greet at Combaitore Airport, Coimbatore, TN

+91 888 222 2222

Bangalore airport, Bengaluru, KA

+91 888 222 2222

58/3, 14th Cross, VivekNagar Post, Ejipura, Bangalore, Bengaluru, KA

+91 888 222 2222

Visakhapatnam Airport, Visakhapatnam, AP

Pune International Airport Area, Lohegaon, Pune, Maharashtra, Pune, MH

Bhubaneswar Airport, Bhubaneshwar, OR

Delhi Airport. Delhi, New Delhi, DL

Metro station Karol Bagh - Block 1, WEA, Karol Bagh, New Delhi, DL

+91 888 222 2222

Mumbai airport, Mumbai, MH

+91 888 222 2222

MC&A car hire locations in India

12 Locations See all locations

NO 160 Pathy Nagar, Hyderabad, TG

+91 925 003 5555

Meet and Greet Service, Chennai, TN

+91 925 003 5555

Meet and Greet at Chandigarh Airport, Chandigarh, CH

+91 925 003 5555

Mysuru - Airport - Kozhikode Mysore Kollegal highway, Mysore, KA

+91 925 003 5555

Meet and Greet at Combaitore Airport, Coimbatore, TN

Meet and Greet Service at Jaipur Airport, Jaipur, RJ

+91 925 003 5555

Meet and Greet Service, Bengaluru, KA

+91 925 003 5555

Beside Royal Forte Hotel, Ram Nagar, Visakhapatnam, AP

+91 925 003 5555

Meet and greet service at Pune Airport, Pune, MH

+91 925 003 5555

Airline & Flight No. MandatoryAirline Flight No Mandatory, New Delhi, DL

+91 925 003 5555

Mumbai -Domestic Airport, Mumbai, MH

+91 925 003 5555

Meet and Greet Service, Mumbai, MH

+91 925 003 5555

Eco Rent car hire locations in India

12 Locations See all locations

Airport Meet And Greet Service Customer Has To Call Our Represenetive On Arrival, Panaji, GA

G-1,C Block Sun Udahyam Apartments169, Barathi Street, Chittalapakkam, Chennai, TN

Chennai airport, Chennai, TN

+91 965 499 9666

Shop number A5002, D Kurtarkar Vision Building, Margao, GA

No. 990 12th Main, 1st Cross, Bengaluru, KA

Bangalore airport, Bengaluru, KA

Khasra No 1046/03, Gurgaon, HR

Village Hajipur, Behind Sec 44, Noida, UP

Shop No. 9, Mini Market, New Delhi, DL

New Delhi airport, New Delhi, DL

+91 965 499 9666

Shri Bala Ji Automobiles 11, Mumbai, MH

Mumbai airport, Mumbai, MH

+91 965 499 9666

Ss Travels car hire locations in India

11 Locations See all locations

Airport Road, Dabolim, Panaji, GA

Shamshabad, Hyderabad, TG

GST Road, Chennai, Tamil Nadu, Chennai, TN

Cochin International Airport, Kochi, KL

Devanahalli, Bengaluru, Karnataka, Bengaluru, KA

A-45 Ravi Building Jalhali Village Near:hmt Colony Bangalore, Bengaluru, KA

+91 817 936 8619

Visakhapatnam Airport, Visakhapatnam, AP

Tirupati Airport, Tirupati, AP

+91 981 168 4348

Vattiyoor KavuTrivandrum, Thiruvananthapuram, KL

+91 124 4417 1717

New Delhi, New Delhi, DL

Mumbai, Maharashtra, Mumbai, MH

1First Car Rental car hire locations in India

10 Locations See all locations

NO 160 Pathy NagarBegumpet, Hyderabad, TG

+91 998 536 9530

19-2-226/A, Miralam Tank Road, .Bahadurpura, Hyderabad, Hyderabad, TG

+91 998 536 9530

Meet and Greet Service, Bengaluru, KA

+91 805 030 7555

3, Agara Village Hobli, Opp Agara LakeBangalore, Bengaluru, KA

+91 805 030 7555

Meet and greet service at Pune Airport, Pune, MH

+91 865 543 3665

3A, Kanchanshri CHS, Shirole roadShivaji nagar, Pune -, Pune, MH

+91 865 543 3665

Airline & Flight No. MandatoryAirline Flight No Mandatory, New Delhi, DL

+91 965 027 2707

119, Sishan House, Shahpur Jat, New Delhi -New Delhi, New Delhi, DL

+91 965 027 2707

Meet and Greet Service, Mumbai, MH

+91 900 455 5345

302, Balaji Business centre, Subhash RoadVile parle east, Mumbai, MH

+91 900 455 5345

Hertz car hire locations in India

7 Locations See all locations

Sp 4 Sidco Thiru, Chennai, TN

+91 951 234 1234

Ibc Tower K-14 Ashok Marg C Sc, Jaipur, RJ

+91 951 234 1234

Plot 1 Kahatha 106 Bandappa Co, Bengaluru, KA

+91 951 234 1234

F5 Block Gp Sector V, Kolkata, WB

+91 951 234 1234

B-1 Suyog Bunglows, Ahmedabad, GJ

+91 951 234 1234

Plot 12 Sec 18 Maruti Industri, Gurgaon, HR

+91 951 234 1234

94 Marol Co Op In Estate, Mumbai, MH

+91 512 341 234

Savaari car hire locations in India

3 Locations See all locations

203, First Floor, Oxford Tower, 139Kodihalli, Bengaluru, KA

+91 804 110 4218

260/9, Mohit Nagar, Dehradun GPO,  Dehradun, Dehradun, UL

+91 935 858 5237

MIG, G11, Ramganga Vihar, Phase 2, Moradabad, Morādābād, UP

+91 591 245 0416

keddy by Europcar car hire locations in India

1 Location See all locations

3 Earlstrees Road, Lucknow, UP
Top tips for hiring a car in India
Navigating in India can be complicated, especially when in-car GPS systems do not function well, as can happen in rural areas. It is advised to use a local SIM card to navigate with a phone-based maps system, and in fact, many car hire agencies such as SS Travels now offer the chance to rent a mobile phone along with the vehicle for a daily fee of around 1390 INR (20 USD).
Although the best type of vehicle for your trip will depend largely on where you wish to go, travelers who choose to rent a car in India often prefer a four-wheel drive. This provides flexibility and stability on just about any type of terrain, from busy city streets to bumpy mountain roads. Plenty of space in the car is also important for carrying essentials like spare tires, flashlights, water, and extra petrol.
While there are no laws about the use of car seats for children in India, it is strongly recommended that children under 12 years of age should be restrained in an age-appropriate baby or booster seat. Most agencies, such as Hertz, can provide child seats for an additional fee of approximately 150 INR (2.20 USD) per day, but these must always be booked at least 24h in advance.
Cross-border travel into neighboring countries like Pakistan and Bangladesh is generally not permitted to travelers who rent a car in India. One-way domestic rental is, however, a popular option thanks to the scale of the country; many agencies like Sixt and Avis allow this service for an additional fee of around 720 INR (10 USD) per rental.
FAQs about hiring a car in India
How much does it cost to hire a car in India?
On average a car hire in India costs $60 per day.
What is the most popular car hire in India?
Economy (Hyundai i10 or similar) is the most frequently booked car hire type in India.
What is the cheapest car hire agency in India?
In the past 72 hours, the cheapest car hires were found at Europcar ($63/day).
What is the best car hire agency in India?
Based on ratings and reviews from real users on KAYAK, the best car hire companies in India are Alamo (8.7, 6472 reviews), Enterprise (8.5, 12804 reviews), and Avis (7.5, 2291 reviews).
How can I find a car hire near me in India?
Take a look at our extensive car hire location map to find the best car hire deals near you.
Where should I hire a car in India?
Based on car searches on KAYAK. The most popular cities to hire a car in India are New Delhi (48% of total searches of users looking to rent a car in India). Ahmedabad (19%) and Hyderabad (14%).
How much does it cost to hire a car for a week in India?
On average hiring a car in India costs $685 per week ($98 per day).
How much does it cost to hire a car long term for a month in India?
On average a car hire in India costs $2,936 per month ($98 per day).
What is driving like in India?
Road conditions can vary greatly, and cities are subject to immense traffic congestion. It is also important to watch out for hazards, such as potholes, landslides, and animals on the road, especially when straying away from the major cities. Driving is on the left in India, and there are several regulations to observe in terms of turning, intersections, and traffic lights.
How old do you have to be to hire a car in India?
The minimum age to rent a car in India is 18 years, with popular companies like Avis sticking to this limit. Some companies, however, have a higher age limit of 21 or 23 years. To rent a car in India you must present an International Driver's Permit (IDP) and passport; the driver should also have held his or her domestic license for at least 1 year.
How much does petrol cost in India?
Petrol prices in India can fluctuate considerably and are also subject to significant variation from city to city. On average, however, you can expect to pay around 75 INR (1.10 USD) for a liter of petrol and 65 INR (0.95 USD) for a liter of diesel; this is around 4.16 USD per gallon of petrol and 3.59 USD for a gallon of diesel. Petrol stations are usually open from 7:00 am to 8:00 pm and are far more common in urban areas.
What are the speed limits in India?
Speed limits in India vary greatly from province to province, so it is essential to always carefully observe local signposts. As a general rule, you can expect to be limited to 50 km/h (31 mph) in urban areas and 80 km/h (50 mph) on both single-lane highways and national expressways.
The rates displayed include all taxes and fees for car hires for the class listed and were found by KAYAK users in the last 24 hours. Car hires are subject to change and may not be available on all car hires listed or dates of travel. Some car hire providers charge additional fees for other services (gps, infant car seats, etc.). Please check the car hire providers' sites.