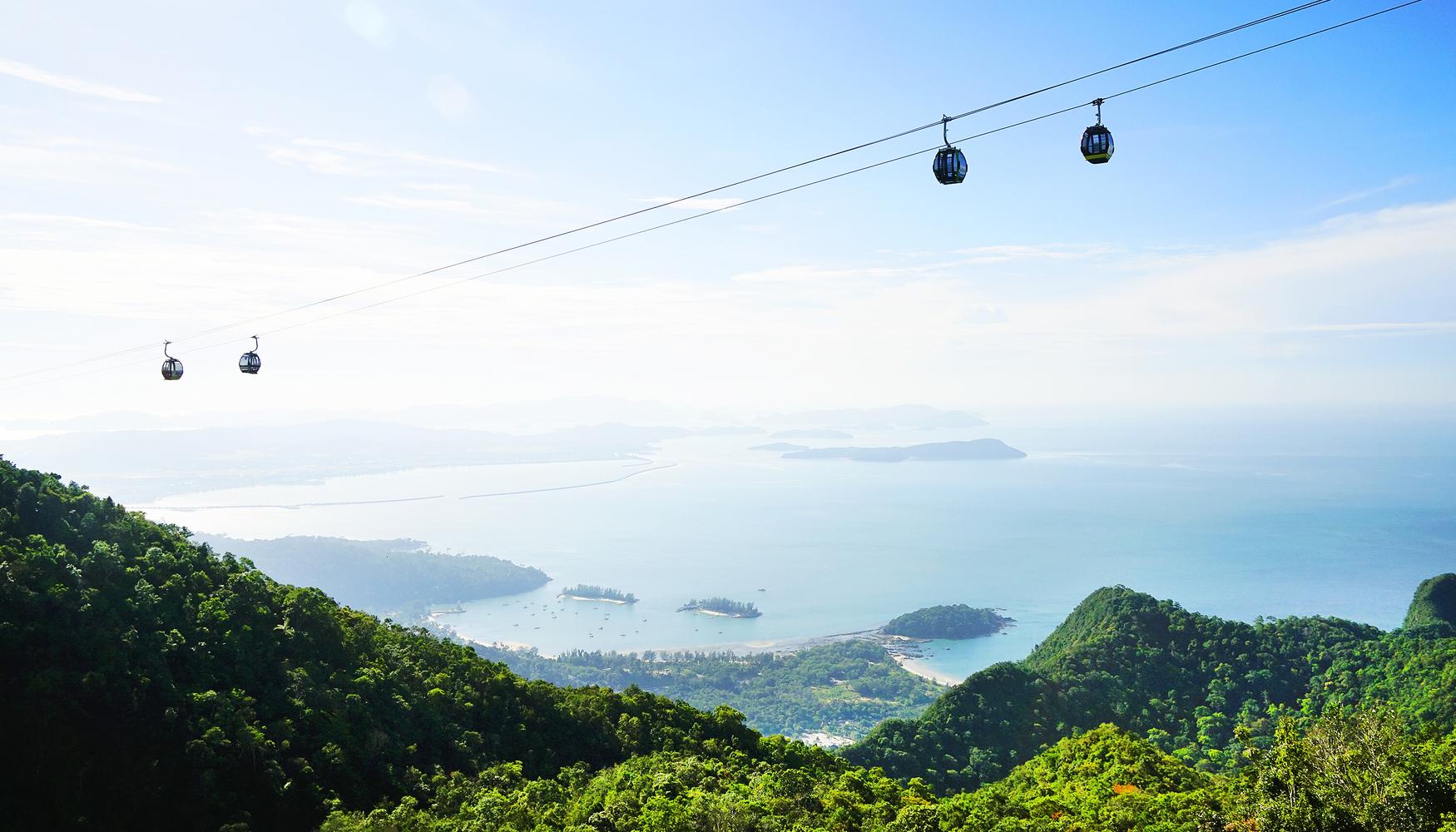 Car hire locations in Malaysia
Car hire directory
Green Matrix car hire locations in Malaysia

36 Locations See all locations

Kuala Terengganu (SultanMahmud) AirportMeet and Greet, Kuala Terengganu, TE

+60 128 080 852

4264 Kg Beladau Kolam, Manir, .Kuala Terengganu, Kuala Terengganu, TE

+60 128 080 852

PT614, Taman Desa RahmatJalan Guchil Bayam, Kota Bharu, KN

+60 199 838 583

Sultan Ismail Petra AirportPengkalan Chepa Road, Kota Bharu, KN

+60 199 352 079

Meet and Greet Sultan Abdul Halim Apt, Alor Setar, KH

+60 169 245 797

Lot F-G-3, Block G, G. Floor Plaza Tanjong Aru, Jalan Mat Salleh, Kota Kinabalu, SA

+60 129 214 242

Arrival Hall, Terminal 1 L1l01 (c4), Public ConcourseKinabalu International Airport, Kota Kinabalu, SA

+60 129 214 242

Kota Kinabalu Terminal 2, Kota Kinabalu, SA

+60 129 214 242

Lot Gl 09, GfLapangan Terbang Sandakan, Sandakan, SA

+60 132 002 361

No 69 Taman PutrajayaPhase 6, Jalan Tun Hussein Onn, Bintulu, SK

+60 128 033 002

No 69 Taman Putrajaya Phase 6Jalan Tun Hussein Onn, Bintulu, SK

+60 128 033 002

Arrival Hall, Kertih Aiport TerengganuKerteh, Kerteh, TE

+60 199 027 669

Arrival Hall, Terminal Building, Bayan Lepas International Airport, George Town, PG

+60 177 667 673

Kg Tanjung Aru, Simpang BantingW.P Labuan, Sabah., Labuan, LA

+60 103 771 564

Meet and Greet Labuan AirportW.P Labuan, Labuan, LA

+60 103 771 564

AT.06-U.05, BLok A, Fasa 4B, Presint 8Putrajaya, Malaysia, Putrajaya, PJ

+60 194 711 574

No 1, Lorong Indera Mahkota 14/8, Taman Mahkota Idaman, Kuantan, PH

187 757 176

Lot No.7,Dataran Awam(Lobby), Kuantan, PH

+60 148 045 020

Counter No. C6, Main Terminal Building, Sepang, SL

+60 162 106 341

Meet and Greet. Kuching Airport, Kuching, SK

+60 198 482 380

Lot 2553, 2nd Floor, Bulatan Commercial CentreJalan Bulatan, Miri, Sarawak, Miri, SK

+60 8532 0540

Miri AirportMeet and Greet, Miri, SK

+60 128 888 744

Jalan Sultan Yusuff, Ipoh, Ipoh, PK

+60 164 463 033

Ipoh Bus Terminal Meet and GreetJalan Sultan Yusuff, Ipoh, Ipoh, PK

+60 164 463 033

IN TERMINAL COUNTER Ipoh Airport, Ipoh, PK

+60 164 463 033

Meet & Greet -international Airport Customers Are Met In Arrival Hall, Johor Bahru, JH

+60 177 080 824

UTMTEC, Blok S44 UTM, Johor Bahru, JH

+60 167 777 214

Meet and GreetLot 10A, Plot B Jalan Cheras Batu 21/2, Wilayah Persekutuan Kuala Lumpur, Kuala Lumpur, KL

+60 124 059 318

Lot No.L1-A04,Level 1 Gateway @ KLIA 2Terminal KLIA 2 KL International Airport Jalan Klia2/1, Klia Sepang, Kuala Lumpur, KL

+60 162 106 341

Sultan Abdul Aziz Shah AirportNo 47, Gemilang Business Centre, Jalan Gemilang 1, Kuala Lumpur, KL

+60 162 106 341

Meet and Greet306, Jalan Ampang, Wilayah Persekutuan Kuala Lumpur, Kuala Lumpur, KL

+60 178 206 004

Melaka Mall, Malacca, ME

+60 178 206 004

Meet and GreetMalacca International Airport, Malacca, ME

+60 178 206 004

Shop Lot No. 1, The Villa Langkawi, Lot 993Pantai Tengah, Langkawi Island, KH

Counter No C8, Arrival Hall, Terminal Building, Langkawi Island, KH

Meet and GreetTawau Airport, Tawau, SA

+60 109 324 577

KK Rent A Car car hire locations in Malaysia

28 Locations See all locations

Lot 7, Blk A, 1st FloorAsia City, Kota Kinabalu, SA

+60 8823 4607

Borneo Trails Travel&tours Sdn Bhd L1l14,level1(landside),arv Hall,t1Kinabalu International Airport, Kota Kinabalu, SA

+60 168 309 136

Lot 3/4, Blk 9Jalan Pantai, Kota Kinabalu, SA

+60 8823 4607

No.1, Jln SinggahMata 1, Asia City, Kota Kinabalu, SA

+60 8823 4607

Lot 21, 1st FlrBlk A, Warisan, Square, Kota Kinabalu, SA

+60 8823 4607

5 Jln Padang, Kota Kinabalu, SA

+60 8823 4607

Jln Tun FuadStephens, Kota Kinabalu, SA

+60 8823 4607

Jln Pantai, Kota Kinabalu, SA

+60 8823 4607

63, Jalan Gaya, Kota Kinabalu, SA

+60 8823 4607

Level 7, Blk DWarisan Square, Kota Kinabalu, SA

+60 8823 4607

Tanjung Aru, Kota Kinabalu, SA

+60 8823 4607

Unit 25-28 Grd Flr8th-10th Flr, Blk D, Warisan Square, KK, Kota Kinabalu, SA

+60 8823 4607

Blk A, Lot 6, Grd FlrKK Times Square, Kota Kinabalu, SA

+60 8823 4607

1, Lorong Likas SquareJln Istiadat, Kota Kinabalu, SA

+60 8823 4607

Lorong Ming GardenJalan Coastal, Kota Kinabalu, SA

+60 8823 4607

Lot 60-64, Lorong IkanJuara 5, Sadong Jaya, Kota Kinabalu, SA

+60 8823 4607

Lorong Api-Api 2Api-Api Centre, Kota Kinabalu, SA

+60 8823 4607

Lot 48, Grd Flr, 2nd FlrJalan Pantai, Kota Kinabalu, SA

+60 8823 4607

1 Sutera HarbourBoulevard, Kota Kinabalu, SA

+60 8823 4607

75, Bandaran Berjaya, Kota Kinabalu, SA

+60 8823 4607

Lot 3.3, 3rd Flr, Asia City, Kota Kinabalu, SA

+60 8823 4607

Resort & Spa20 Jln Aru, Tanjung Aru, Kota Kinabalu, SA

+60 8823 4607

36, Jln Hj Saman, Kota Kinabalu, SA

+60 8823 4607

Coastal Highway, Wawasan Plaza, Kota Kinabalu, SA

28 Lorong Bakau, Kota Kinabalu, Kota Kinabalu, SA

Lot 6, Block L, Kota Kinabalu, SA

12, Jalan Tunku Abdul Rahman, Kota Kinabalu, SA

Lot B - 2 & 3, Warisan Square, Kota Kinabalu, SA

Hawk car hire locations in Malaysia

21 Locations See all locations

Kuala Terengganu (SultanMahmud) AirportMeet and Greet, Kuala Terengganu, TE

Sultan Ismail Petra Airport (Arrival Hall) Pengkalan Chepa Road, Kota Bharu, KN

+60 199 585 234

Kota Kinabalu, Kota Kinabalu, SA

Hawk / Extra Rent A Car, Sabah Oriental HotelLobby Level,lorong Kemajuan, Kota Kinabalu, SA

+60 8821 8160

Zara's Boutique Hotel (Lobby Level), Harbour City, Kota Kinabalu, SA

417-b,lebuh Chulia, George Town, PG

Pular Pinang International Airport, Bayan Lepas, Penang, PG

+60 127 719 840

No.4, Jalan Ss13/3e, Subang Jaya Industrial Estate, Subang Jaya, SL

Sultan Ahmad Shah Airport (Arival Hall), Kuantan, PH

+60 162 076 514

Lot No.L1-A04,Level 1 Gateway @ Klia 2Terminal Klia 2, Sepang, SL

+60 162 076 518

Counter No. C6, Main Terminal Building, Sepang, SL

Ground Floor Block D (Car Rental Parking Lot) Klia, Sepang, SL

Meet and Greet. Kuching Airport, Kuching, SK

Sultan Ismail International Airport, Johor Bahru, JH

+60 177 080 824

Lot S17,Podium 1,Manara AnsarNo. 65,Jalan Trus, Johor Bahru, JH

+60 7224 2849

Lot Ptb 20708, Wh-1 (D) Warehouse, Johor Bahru, JH

Ground Floor Block D, Car Rental Parking Lot, Kuala Lumpur, KL

Terminal 2, Lot no.L1-A04, Level 1, Kuala Lumpur, KL

Lg-11, Lower Ground Floor Wisma Uoa IiNo. 21, Jalan Pinang, Kuala Lumpur, KL

No. 34, Jalan Laksamana, Malacca, ME

+60 162 076 532

Batu Berendam AirportMeet and Greet, Malacca, ME

Prima Odyssey car hire locations in Malaysia

19 Locations See all locations

Kuala Terengganu (SultanMahmud) AirportMeet and Greet, Kuala Terengganu, TE

+60 133 438 283

Meet & Greet Service, Kota Bharu, KN

+60 192 644 440

Meet & Greet Service, Kota Kinabalu, SA

+60 198 228 283

Kawasan Industri Batu CavesBatu Caves, Batu Caves, SL

+60 133 438 283

Meet & Greet Service, George Town, PG

+60 135 238 989

1 Utama Shopping CentreBandar Utama, Petaling Jaya, Kota Damansara, SL

+60 133 438 283

Bandar SunwayPetaling Jaya, Petaling Jaya, SL

+60 133 438 283

Subang JayaSelangor, Subang Jaya, SL

+60 133 438 283

Counter No. C6, Main Terminal Building, Sepang, SL

+60 133 438 283

Meet & Greet Service, Johor Bahru, JH

+60 192 644 440

Meet & Greet Service, Kuala Lumpur, KL

+60 192 644 440

Meet&Greet Service: KLIA1 GATE 7/KLIA2 GATE 2, Kuala Lumpur, KL

+60 192 644 440

Kuala Lumpur Convention CentreJalan Ampang, Kuala Lumpur, KL

+60 133 438 283

Bukit Bintang Wilayah Persekutuan, Kuala Lumpur, KL

+60 133 438 283

168 Jalan Bukit BintangBukit Bintang, Kuala Lumpur, KL

+60 133 438 283

Hotel Delivery service at Bukit Bintang Area, Kuala Lumpur, KL

+60 341 442 048

Hotel Delivery for Kuala Lumpur City Centre Area, Kuala Lumpur, KL

+60 341 442 048

Meet and GreetMalacca International Airport, Malacca, ME

+60 133 438 283

Counter No C8, Arrival Hall, Terminal Building, Langkawi Island, KH

+60 133 438 283

Hertz car hire locations in Malaysia

16 Locations See all locations

Lot L1a32 A Arrival Airside, Kota Bharu, KN

+60 9773 0639

Lot Tc4 Skypark Subang, Subang, SL

+60 378 430 223

Gf 93 Jalan Tit Panjang, Lumut, PK

+60 5683 2007

Sultan Abdul Halim Apt, Alor Setar, KH

+60 4714 4959

T1 New Wing, Kota Kinabalu, SA

+60 8841 3326

Lot Gfl 15b Gf Landslide, Sandakan, SA

+60 892 227 330

L1 128-128a Jalan Transfer, George Town, PG

+60 4226 8602

Labuan Airport, Labuan, LA

+60 8741 0740

Penang Intl Apt, Penang, PG

+60 4643 0208

Kuantan Airport, Kuantan, PH

+60 9538 4848

Gl20, Ground Floor., Kuching, SK

+60 8245 0740

Jalan Lapangan Terbang, Miri, SK

+60 8561 4740

E10-1 Public Concourse Aeromal, Johor Bahru, JH

+60 7598 3455

Intl Convention Ctr, Johor Bahru, JH

+60 7220 9490

Kuala Lumpur Itnl Apt, Kuala Lumpur, KL

+60 387 874 572

Init G 1&2 Soho Suite Klc Bloc, Kuala Lumpur, KL

+60 321 810 658

Mayflower car hire locations in Malaysia

15 Locations See all locations

No. 9, Pusat Mas Jalan Kelibang, Kuah Langkawi, Kuah, KH

+60 4966 1331

Lot A-1-7, 1st Floor, Block A, Plaza Tanjung Aru, Jalan Mat Salleh, Kota Kinabalu, SA

+60 8824 2990

Borneo Trails Travel&tours Sdn Bhd L1l14,level1(landside),arv Hall,t1Kinabalu International Airport, Kota Kinabalu, SA

+60 8824 2990

Kota Kinabalu Terminal 2, Kota Kinabalu, SA

+60 8824 2990

Arrival Hall, Terminal Building, Bayan Lepas International Airport, Penang, PG

+60 4641 1191

Lot No.7,Dataran Awam(Lobby), Kuantan, PH

+60 9538 4490

Counter No. C6, Main Terminal Building, Sepang, SL

+60 387 873 851

254, 1st Floor, Bangunan Teck Guan, Jalan Padungan, Kuching, SK

Meet and Greet. Kuching Airport, Kuching, SK

Miri Airport, Miri, Miri, SK

Wisma Tan Chong No.27/27A, Jalan Tun Razak, Susur 2, Johor Bahru., Johor Bahru, JH

+60 7207 1775

Lot E 10-7, Aeromall Arrival Hall Senai International Airport, Johor Bahru, JH

+60 7227 1739

Lot No.L1-A04,Level 1 Gateway @ KLIA 2Terminal KLIA 2 KL International Airport Jalan Klia2/1, Klia Sepang, Kuala Lumpur, KL

+60 387 878 401

18, Mayflower Building, Kuala Lumpur, KL

Langkawi airport, Langkawi Island, KH

keddy by Europcar car hire locations in Malaysia

13 Locations See all locations

Jalan Tun Fuad Stephen, Oceanus Waterfront Mall, Kota Kinabalu, SA

+60 163 542 178

Kota Kinabalu Int'L Airport, Kota Kinabalu, SA

Arrival Hall, Penang, PG

Sepang, Selangor, Sepang, SL

2nd Floor, Lot 1526, Block 17 KCLD, Jalan Lapangan Terbang, Kuching, SK

+60 123 293 070

Kuching International Airport (KCH), Kuching, SK

+60 123 293 070

Lot 1-02-05, E-Gate, Simpang Ampat (Penang), PG

Jalan Lapangan Terbang, Johor Bahru, JH

+60 123 293 070

Aman Sari Hotel City Centre, Johor Bahru, JH

+60 123 293 070

Lot MB-07, Level B1, City Square, Jalan Wong Ah Fook, Bandar, Johor Bahru, JH

+60 102 984 942

L1 A08 Level 1, Kuala Lumpur, KL

+60 123 293 070

Unit 01 18 Level 1, Kuala Lumpur, KL

+60 123 293 070

Langkawi airport, Langkawi Island, KH

+60 123 293 070

Europcar car hire locations in Malaysia

13 Locations See all locations

Arrival Hall Meet And Greet Service, Kuah, KH

+60 122 186 818

Arrival Hall - Meet & Greet Service, Kota Kinabalu, SA

+60 163 542 178

Ground Floor Oceanus Waterfront MalMain Entrance, Kota Kinabalu, SA

+60 163 542 178

International AirportArrival Hall, George Town, PG

+60 102 989 403

2nd Floor, Lot 1526, Block 17Kcld, Jalan Lapangan Terbang, Kuching, SK

+60 123 293 070

Int Arrival Hall (meet&greet), Kuching, SK

+60 165 722 178

Lot E 10-7, Aeromall Arrival HallSenai International Airport, Johor Bahru, JH

+60 102 987 539

Baguss City Hotel Lg-02, 49Jalan Wong Ah Fook, Bandar, Johor Bahru, JH

+60 102 984 942

Lot Mb-17, Level B1Jalan Wong Ah Fook, Bandar, Johor Bahru, JH

+60 102 984 942

L1-a08, Level 1Car Rental Counter, Kuala Lumpur, KL

+60 102 980 759

Unit 01-18, Level 1Wisma Uoa Ii, Jalan Pinang, Kuala Lumpur, KL

+60 133 998 818

B07, Arrival Hall, Main Terminal, Kuala Lumpur, KL

+60 123 293 070

Ground Floor Block D, Car RentalParking Lot, Sepang, Selangor, Kuala Lumpur, KL

+60 102 980 267

Pacific Rent A Car car hire locations in Malaysia

12 Locations See all locations

Lot 7-1, First Floor, Block B, Kota Kinabalu, SA

Bintulu Airport, Bintulu, SK

Penang International Airport, George Town, PG

Sunway Tunas, No 81, Penang, PG

Pahang, Kuantan, PH

Kuching International Airport, Kuching, SK

Miri Airport, Miri, SK

Johor Bahru airport, Johor Bahru, JH

+60 7597 0872

WH – 01 (C) Block D, Terminal Bas Sentral Kotaraya 2, Jalan Trus, 80000, Johor Bahru, JH

+60 7224 3951

54-G Susur 1, Medan Cahaya, Johor Bahru, JH

Kuala Lumpur International Airport, Kuala Lumpur, KL

Suite 29-8, 8th Floor, The Boulevard Offices, Mid Valley City, Lingkaran Syed Putra, Kuala Lumpur, KL

+60 322 874 118

Galaxy Asia Car Rental car hire locations in Malaysia

11 Locations See all locations

Subang Airport, Subang, SL

+60 123 680 117

Penang Airport, Penang, PG

Counter No. C6, Main Terminal Building, Sepang, SL

+60 123 993 822

Johor Bahru Airport, Johor Bahru, JH

Kuala Lumpur Sentral, Kuala Lumpur, Malaysia, Kuala Lumpur, KL

+60 123 680 117

Jalan Terminal Putra, Bandar Tasek Selatan, Kuala Lumpur, Malaysia, Kuala Lumpur, KL

+60 123 680 117

168, Jalan Bukit Bintang, Bukit Bintang, Kuala Lumpur, Malaysia, Kuala Lumpur, KL

+60 123 680 117

Jalan Ampang, Kuala Lumpur, Malaysia, Kuala Lumpur, KL

+60 123 680 117

75, Lingkaran Syed Putra, Mid Valley City, Kuala Lumpur, Malaysia, Kuala Lumpur, KL

+60 123 680 117

117, Jalan 3/93, Taman Miharja, Kuala Lumpur, KL

+60 123 993 822

Lot No.L1-A04,Level 1 Gateway @ KLIA 2Terminal KLIA 2 KL International Airport Jalan Klia2/1, Klia Sepang, Kuala Lumpur, KL

+60 123 993 822

Thrifty car hire locations in Malaysia

10 Locations See all locations

Lot L1a32 A Arrival Airside, Kota Bharu, KN

+60 9773 0639

Lot Tc4 Sykpark Subang, Subang, SL

+60 378 430 223

T1 New Wing, Kota Kinabalu, SA

+60 379 667 000

Lot Glf 15b Gf Landslide, Sandakan, SA

Penang Intl Apt, Penang, PG

+60 3796 6700

Gl 20 Ground Floor, Kuching, SK

+60 379 667 000

In Terminal, Ipoh, PK

+60 5311 2760

E10-1 Public Concourse Aeromal, Johor Bahru, JH

+60 379 667 000

Init G Soho Suite Klc Bloc, Kuala Lumpur, KL

+60 379 667 000

Kuala Lumpur Intl Apt, Kuala Lumpur, KL

+60 3796 7000

Paradise car hire locations in Malaysia

10 Locations See all locations

Penang Airport, George Town, PG

Sultan Abdul Aziz Shah AirportNo 47, Gemilang Business Centre, Jalan Gemilang 1, Petaling Jaya, SL

+60 126 552 677

No. 3 Jalan Besar, Klang, Klang, SL

+60 126 552 677

Meet & Greet -international Airport Customers Are Met In Arrival Hall, Johor Bahru, JH

+60 126 552 677

Kuala Lumpur Airport, Kuala Lumpur, KL

+60 126 552 677

Berjaya Times Square, Kuala Lumpur, KL

+60 126 552 677

No 117,Jalan Kuantan, TitiwangsaKuala Lumpur, Wilayah Persekutuan Kuala Lumpur, Kuala Lumpur, KL

+60 168 705 014

G Floor, Wisma ParadiseNo.63 Jalan Ampang, Kuala Lumpur, KL

+60 126 552 677

Chinatown Area, Kuala Lumpur, KL

+60 126 282 767

Kuala Lumpur TowerSelangor, Malaysia, Kuala Lumpur, KL

+60 126 282 767
Top tips for hiring a car in Malaysia
If you love to drive, then you are sure to enjoy driving in Malaysia because it has one of the most extensive road networks in Southeast Asia. You may not care for the fact that many of the highways leading to and from them have toll stations, so get yourself a "touch and go" card if you travel them often because once you can escape city limits, there are thousands of miles of road to explore.
It is fortunate that many of the hotels in the capital city of Kuala Lumpur offer their guests complimentary parking, otherwise finding space in the city can prove to be extremely difficult due to sheer number of cars on the road. There are municipal car parks as well as parking meters and if you use a car park make sure your ticket is properly displayed or you could be subject to a fine.
The use of speed cameras by the authorities is well known to the locals in Malaysia so sticking to the limit is always a great idea. The blood alcohol level in the country is the same as for many cities in the United States (80 mg), however you should still exercise caution if you choose to rent a car in Malaysia.
If you've got a few hours to spare, it's worth driving from Kuala Lumpur to Singapore or vice versa. From Kuala Lumpur you can pick up the E37 from Jalan Sunga Besi which will connect you to the AH2 and you can follow it from there all the way south to Singapore. Be sure to plan your trip carefully using a good map or turn on your GPS and enjoy the ride.
FAQs about hiring a car in Malaysia
What is the most popular car hire in Malaysia?
Intermediate (Hyundai Accent or similar) is the most frequently booked car hire type in Malaysia.
What is the best car hire agency in Malaysia?
Based on ratings and reviews from real users on KAYAK, the best car hire companies in Malaysia are Hawk (9.6, 1 reviews), Hertz (8.7, 3 reviews), and Green Matrix (8.2, 2 reviews).
How can I find a car hire near me in Malaysia?
Take a look at our extensive car hire location map to find the best car hire deals near you.
Where should I hire a car in Malaysia?
Based on car searches on KAYAK. The most popular cities to hire a car in Malaysia are Kuala Lumpur (46% of total searches of users looking to rent a car in Malaysia). Johor Bahru (15%) and Langkawi Island (15%).
How much does it cost to hire a car for a week in Malaysia?
On average hiring a car in Malaysia costs $255 per week ($36 per day).
How much does it cost to hire a car long term for a month in Malaysia?
On average a car hire in Malaysia costs $1,091 per month ($36 per day).
What is driving like in Malaysia?
The law requires that you drive on the left side of the road in Malaysia and all children must wear a seatbelt while the vehicle is in motion. Children under 4 years of age are forbidden to use the front passenger seat and congestion should be regularly expected due to the high volume of vehicular traffic in Malaysia.
How old do you have to be to hire a car in Malaysia?
All the major rental car companies require that you must be at least 23 and not older than 65 and that you must have been driving for at least 12 months to rent a car in Malaysia. In addition to a valid US driver's license you will also need to acquire an International Driver's Permit by the time you arrive in the country to pick up your rental car.
How much does petrol cost in Malaysia?
Petrololine prices at the pump are about 2,08 MYR (0.51 USD) per liter and approximately (1.93 USD) per gallon which is actually cheaper than in the United States on average. For diesel driven cars, the prices remain very competitive with a liter costing 2,18 MYR (0.54 USD) and 2.03 USD per gallon.
What are the speed limits in Malaysia?
Before you set out to enjoy the miles of roads that Malaysia has to offer, take a note of the speed limits that must be observed on the highways and byways. The fast speeds of 110 km/h (68 mph) are reserved for highways and motorways with intermediate speeds of 90 km/h (about 56 mph) in rural areas and the lowest speed of 60 km/h (37 mph) when you are traveling within cities and well populated areas.
The rates displayed include all taxes and fees for car hires for the class listed and were found by KAYAK users in the last 24 hours. Car hires are subject to change and may not be available on all car hires listed or dates of travel. Some car hire providers charge additional fees for other services (gps, infant car seats, etc.). Please check the car hire providers' sites.