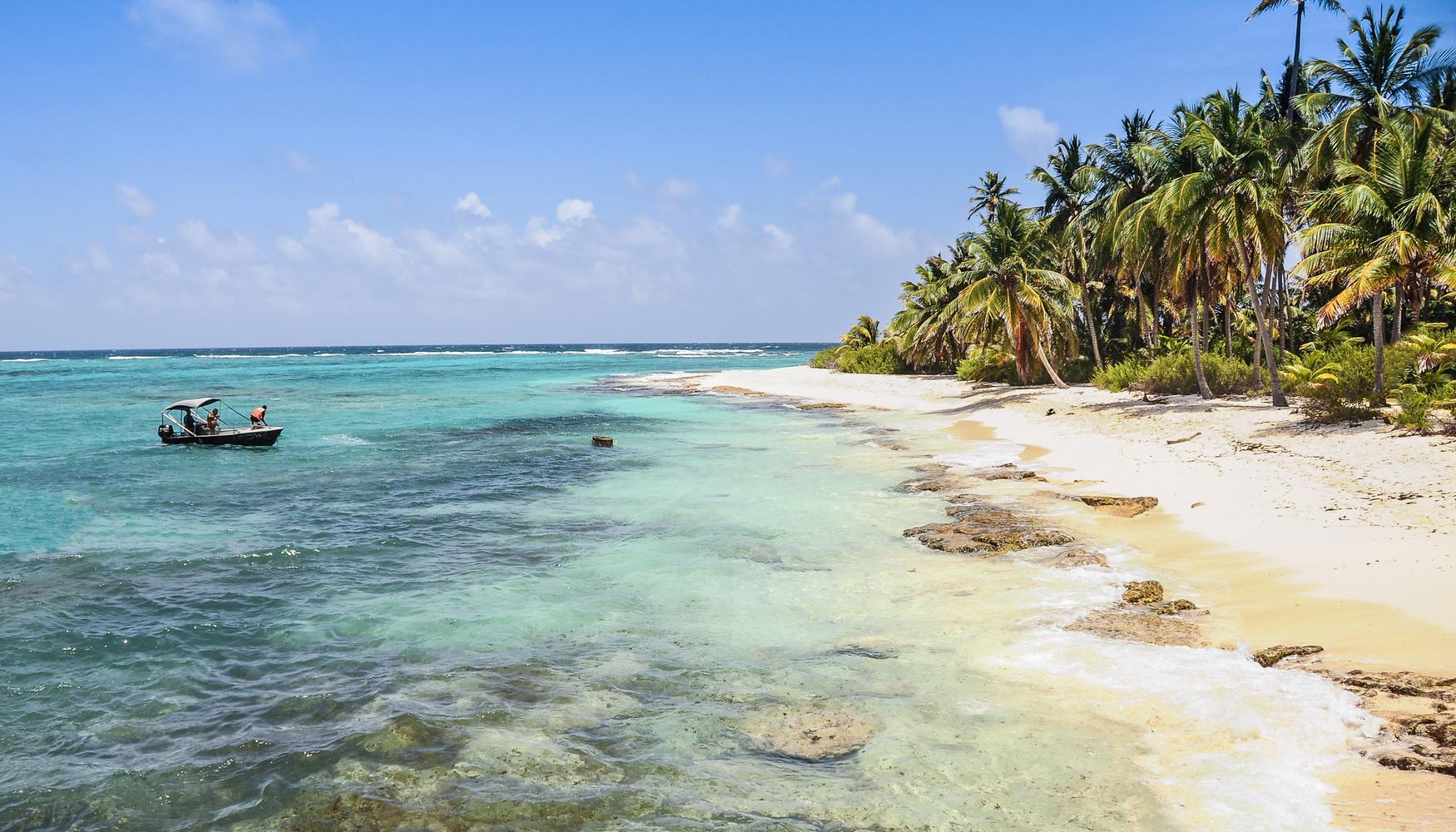 Car hire locations in Colombia
Car hire directory
Localiza car hire locations in Colombia

45 Locations See all locations

Avenida 30 De Agosto, 27 - 31, Pereira, RIS

Pereira Airport OfficeDesk In Terminal, Pereira, RIS

Carrera 51b 76-30, Barranquilla, ATL

Barranquilla Airport OfficeDesk In Terminal, Barranquilla, ATL

Via 40, Nº76-63, Barranquilla, ATL

+57 5360 6139

Km 2 via Chia, Cajica costado, Chía, CUN

Carrera 3-70-122, Cartagena, BOL

59-37, Cra. 18, Armenia, QUI

El Eden International Airport, Armenia, Armenia, QUI

Cr 6 # 32-45, Tunja, BOY

Av. Ambala Calle 69, Ibagué, TOL

El Salado Airport, Ibagué, TOL

Carrera 27 # 36-70 Local 126, Bucaramanga, SAN

Eropuerto Internacional Palonegro, Bucaramanga, Bucaramanga, SAN

Carrera 9 # 6 N- 03, Avenida Panamericana, Popayán, CAU

Carrera 40 -calle 15, Villavicencio, MET

La Vanguardia Airport, Villavicencio, MET

Cra 6 No. 68- 72 Bloque B SótanoCentro Comercial Buenavista, Montería, COR

+57 350 743 9101

Los Garzones International Airport, Montería, COR

Valledupar, Cesar, Valledupar, CES

Cucuta Downtown OfficeConcesionario Auto Stok, Cúcuta, NSA

Autopista San Antonio Km 3 local KA - 43 Lomitas, Cúcuta, NSA

Av. 12a #14N-23, Cúcuta, Norte de Santander, Colombia, Cúcuta, NSA

Camilo Daza International Airport, Cúcuta, NSA

Carrera 6 - Norte 23n - 16, Cali, VAC

Cali airport, Cali, VAC

+57 2666 3074

52-50, Calle 10 #52-50, Cali, VAC

Jumbo Chipichape, Calle 40 Norte # 6 A - 45, Cali, VAC

Aeropuerto Benito Salas Vargas, Neiva, HUI

+57 350 523 6190

Calle 72 # 20b-59, Bogotá, DC

Carrera 58 # 127-29, Bogotá, DC

17 Localiza Bogota-carrera 63 Puente Aranda Zona Industrial, Bogotá, DC

Bogota airport, Bogotá, DC

+57 317 667 4788

Calle. 170 #64-47, Jumbo Bogotá, Bogotá, DC

Centro Comercial Outlet Factory, Av. de las Américas #N° 62-84, Bogotá, DC

Calle 134 # 9 - 51, Recodo del Country, Bogotá, DC

17-91, Carreira 63, Bogotá, DC

Cr 4 Con Cl 24 N 23-49, Santa Marta, MAG

Simon Bolivar Airport, Santa Marta, MAG

Cra 23 65-11 Barrio Laureles, Manizales, CAL

La Nubia Airport, Manizales, CAL

Medellin Intl AirportAeropuerto Jose Maria Cordoba, Medellín, ANT

Carrera 48 B #4 Sur 15, Medellín, ANT

Carrera 66b No. 32-35, Medellín, ANT

Carrera 65, Number 13 - 157 / local 14, Medellín, ANT

Hertz car hire locations in Colombia

33 Locations See all locations

Matecana Intl Ap -via Cerritos, Pereira, RIS

+57 6336 5511

Avenida 30 De Agosto, #27-31, Pereira, RIS

+57 6336 5511

Plaza Madero Local 02a2, Palmira, VAC

Via 40, #76-63, Barranquilla, ATL

+57 5385 5688

Carrera 3 #70-122, Cartagena, BOL

+57 5643 1894

Cra.18# 59-37,l10-06, Armenia, QUI

+57 350 416 0568

Calle 52 #5-125 Piso 2, Tunja, BOY

+57 350 283 2544

Avenida Ambala Calle 69, Ibagué, TOL

+57 8271 5651

Ce 27#36-38 O Local 122, Bucaramanga, SAN

+57 7634 3148

Via Lebrija, Km 25, Bucaramanga, SAN

+57 350 845 7590

Carrera 9 #6n-03, Popayán, CAU

+57 350 793 7257

Calle 15 N38-40 Sotano 1 Loc 5, Villavicencio, MET

+57 8682 5775

Cra 33 N 15-28 Office 101 Km1, Villavicencio, MET

Cr 6 #68-72 Sotano 1, Montería, COR

+57 350 743 9101

Via Aeropureto Cerete, Montería, COR

+57 350 743 9101

Alfonso Lopez Ap, L.111, Valledupar, CES

+57 5342 5555

Alfonso B.aragons Ap, Cali, VAC

+57 2666 3074

Calle10,52-50, Cali, VAC

+57 2387 2372

Aeropuerto Benito Salas Vargas, Neiva, HUI

+57 350 523 6190

Calle 26 #103-9 Piso 1 Pta 2, Bogotá, DC

Avenida Calle 72 #20b59, Bogotá, DC

+57 1606 2536

Km 2 Via Chia-cajica, Bogotá, DC

1800 0052 0001

Calle 134 #9-51, Bogotá, DC

180 0052 0001

Calle 170, #64-47, Bogotá, DC

+57 350 526 8336

Avenida El Dorado #96 A-21, Bogotá, DC

+57 317 667 4788

Las Americas Ave #62-84, Bogotá, DC

+57 350 811 9406

Calle 24, #4-15, Santa Marta, MAG

+57 350 743 9106

Carrera 23, #65-11, L-311, Manizales, CAL

+57 6875 6228

Olaya Herrera Ap - Carrera 65a, Medellín, ANT

+57 4520 0050

Jose Maria Cordoba Ap, Medellín, ANT

+57 4536 2588

Carretera 48 B #4 Sur 15, Medellín, ANT

+57 4268 2553

Carrera 66b #32 36, Medellín, ANT

Carrera 43b #9-33, Medellín, ANT

180 0052 0001

Sunnycars car hire locations in Colombia

14 Locations See all locations

Alfonso B. Aragon Airport, Palmira, VAC

Ernesto Cortizzo International Airport, Barranquilla, ATL

Calle 70 Number 53-30, Barranquilla, ATL

Barranquilla, ATL

Rafael Nunes International Airport, Cartagena, BOL

Bocagrande-avenida San Martin, Cartagena, BOL

Avenida 3 Norte 34-46, Cali, VAC

Calle 26, 103-9, Bogotá, DC

Via Sienagatronical del Caribe, Santa Marta, MAG

Carrera 4A NO 11 - A -189, Santa Marta, MAG

Carrera 43 A 8-79, Medellín, ANT

Calle 16 46-54, Medellín, ANT

Medellín, ANT

Calle 29 43A-05, Medellín, ANT

Avis car hire locations in Colombia

13 Locations See all locations

Carrera 12 Via Cerritos, Pereira, RIS

+57 1629 1722

International Terminal, Floor 1, Rionegro (Antioquia), ANT

+57 1629 1722

National and International Arrivals, Barranquilla, ATL

+57 1629 1722

Crespo Calle 70, National Arrivals, Cartagena, BOL

+57 1629 1222

Domestic flights, Local L01-09, Cartagena, BOL

+57 1629 1722

National Arrivals, Floor 1, Local 1, Cali, VAC

+57 1629 1722

Avenida 8N 15AN-31, Cali, VAC

+57 1629 1722

Ave. 19 No 122-79 Local 59, Bogotá, DC

+57 1629 1722

Salida Nacional Gate 3, Bogotá, DC

+57 1629 1222

National Arrivals, Bogotá, DC

+57 1629 1722

Km 18 Via Cienaga, Santa Marta, MAG

+57 1629 1722

Calle 14 No. 4-25 Local 2A, Santa Marta, MAG

+57 1629 1722

Calle 10 N 42-28 Interior 3B, Medellín, ANT

+57 1629 1722

Renta facil car hire locations in Colombia

11 Locations See all locations

73-51, Av 30 de Agosto, Pereira, RIS

Matecaña International Airport, Vía Cerritos, Pereira, RIS

Ernesto Cortissoz International Airport, Barranquilla, ATL

Aeropuerto Rafael Núñez, Cartagena, BOL

El Eden International Airport., Armenia, Armenia, QUI

Cali / Alfonso Bonillaaragon, Cali, VAC

El Dorado International AirportAvenida CII 26 106-28, Terminal Puente Aereo, Bogotá, DC

+57 322 702 8075

103-9 Calle 26 #103-9, Fontibon, Bogotá, Colombia, Bogotá, DC

102-20, Calle 26, Bogotá, DC

Simón Bolívar International Airport, Santa Marta, MAG

José María Córdova International Airport Medellin, Medellín, ANT

National car hire locations in Colombia

10 Locations See all locations

Alfonso Bonilla AragonInternational Airport, Palmira, VAC

+57 2485 3719

Calle 70 # 53-28, Barranquilla, ATL

+57 5358 6757

Ernesto Cortissoz Intl AirportAirport Counter, Barranquilla, ATL

+57 301 756 0903

Oficina Ciudad, Carrerra 2#4-87 Bocagrande, Hotel Playa, Cartagena, BOL

+57 5655 1215

Oficina AeropuertoCalle 70 No 6-73 Crespo, Cartagena, BOL

+57 5656 4225

Calle 35 N # 2bn - 195, Cali, VAC

+57 2485 3719

Calle 26 # 96j -66 Local 3Edificio Optimus, Bogotá, DC

+57 317 389 2518

Carrera 4a No 11-a-189 Local 4Edificio La Mansionel Rodadero, Santa Marta, MAG

+57 5422 8812

Simon Bolivar Intl AirportVia Cienaga Troncal Del Caribe, Santa Marta, MAG

+57 5422 8812

Calle 29 #43a-05, Adentro DeTaller Volkswagen, Medellín, ANT

+57 4604 4115

Enterprise car hire locations in Colombia

10 Locations See all locations

Alfonso Bonmilla AragonInternational Airport, Palmira, VAC

+57 2485 3719

Calle 70 # 53-28, Barranquilla, ATL

+57 5358 6757

Ernesto Cortissoz Intl AirportAirport Counter, Barranquilla, ATL

+57 301 756 0903

Oficina AeropuertoCalle 70 No 6-73 Crespo, Cartagena, BOL

+57 5656 4225

Oficina Ciudad Carrerra 2#4-87 Bocagrande, Hotel Playa, Cartagena, BOL

+57 5655 1215

Calle 35n # 2b -195, Cali, VAC

+57 2485 3719

Av.calle 26 # 96j - 66 Local 3Edifcio Optimus, Bogotá, DC

+57 317 389 2518

Simon Bolivar Intl AirportVia Cienaga Troncal Del Caribe, Santa Marta, MAG

+57 5422 8812

Carrera 4a No 11-a-189 Local 4Edificio La Mansionel Rodadero, Santa Marta, MAG

+57 5422 8812

Calle 29 #43a-05, Adentro DeTaller Volkswagen, Medellín, ANT

+57 4604 4115

Alamo car hire locations in Colombia

10 Locations See all locations

Calle 70 # 53-28, Barranquilla, ATL

+57 5358 6757

Ernesto Cortissoz Intl AirportAirport Counter, Barranquilla, ATL

+57 301 756 0903

Oficina Principal Carrerra 2No 4-87 Hotel Playa-bocagrande, Cartagena, BOL

+57 5655 1215

Oficina AeropuertoCalle 70 No 6-73 Crespo, Cartagena, BOL

+57 5656 4225

Calle 35n #2b - 195, Cali, VAC

+57 2485 3719

Alfonso Bonilla ArgonInternational Airport, Cali, VAC

+57 2485 3719

Calle 26 # 96j-66 L.3Edificio Optimus, Bogotá, DC

+57 317 389 2518

Carrera 4a No 11-a-189 Local 4Edificio La Mansionel Rodadero, Santa Marta, MAG

+57 5422 8812

Via Cienaga Troncal Del Caribe, Santa Marta, MAG

+57 5422 8812

Calle 29 #43a-05, Adentro DeTaller Volkswagen, Medellín, ANT

+57 4604 4115

Confort Rent A Car car hire locations in Colombia

9 Locations See all locations

Cartagena Rafael Nunez airport, Cartagena, BOL

+57 321 415 3291

Calle 70 N 4 75, Cartagena, BOL

Bogota airport, Bogotá, DC

+57 1811 2172

Calle 116A N° 70D - 95 Local 1, Bogotá, DC

+57 321 415 3291

Cra 43ª N°6 Sur-26 Local 304 Centro Comercial Río Sur. Sector Milla de Oro., Bogotá, DC

+57 312 427 8146

Av. Boyaca Number 63-16 Local 04, Bogotá, DC

Medellin Airport (MDE), Medellín, ANT

+57 321 415 3291

Cra 43ª N°6 Sur-26 Local 304 Centro Comercial Río Sur. Sector Milla de Oro., Medellín, ANT

+57 321 415 3291

Olaya Herrera Airport, Medellin, Medellín, ANT

Royal Rent-A-Car car hire locations in Colombia

5 Locations See all locations

Cartagena Rafael Nunez airport, Cartagena, BOL

+57 5691 1874

67-145, Carrera 5, Cartagena, BOL

Bogota airport, Bogotá, DC

+57 1752 0320

Punto 72 Shopping MallLocal 53 (2nd. floor) Calle 72 # 86 60, Bogotá, DC

+57 1752 0320

Medellin airport, Medellín, ANT

+57 1437 0489

Royal Rent A Car car hire locations in Colombia

5 Locations See all locations

Muelle Nacional Local 101, Cartagena, BOL

4-69, Carrera 3, Cartagena, BOL

Punto 72 Shopping MallLocal 53 (2nd. floor) Calle 72 # 86 60, Bogotá, DC

+57 1752 0320

El Dorado International AirportAvenida CII 26 106-28, Terminal Puente Aereo, Bogotá, DC

+57 1752 0320

José María Córdova International Airport, Medellin, Medellín, ANT

MEXRENTACAR car hire locations in Colombia

5 Locations See all locations

Cartagena International Airport, Cartagena, BOL

+57 334 170 8243

Calle 116A # 70D- 95, Bogotá, DC

+57 334 170 8243

El Dorado International Airport, Bogotá, DC

+57 334 170 8243

Cra 43a N°6 Sur-26 L304 Centro Comercial Río Sur., Medellín, ANT

+57 334 170 8243

Jose Maria Cordova International Airport, Medellín, ANT

+57 334 170 8243
Top tips for hiring a car in Colombia
Renting a car in Colombia offers the most freedom in terms of the locations you can visit and the schedule on which you can visit them. The alternative transport method of bus travel can be slow, and destinations like Hacienda La Aurora, the Pacific coastal region and other natural destinations can often be impossible to visit and navigate when relying on Colombia's bus system.
Because Colombia is the second most biodiverse country in the world, you can run into a plethora of different driving conditions when navigating and exploring the country. Renting a car or sedan is sufficient for getting between more developed towns and cities, but a four-wheel drive vehicle will be necessary to tackle the mountainous regions and jungle roads in Colombia.
There are no specific laws regulating child restraint in vehicles when traveling in Colombia. If you would prefer to secure your child in a car seat when driving around Colombia, consider either bringing your own or renting a car through one of the larger, multinational companies that offer child seats as an add-on feature. You can reserve one at the same time you reserve your car.
If you're planning to explore the neighboring countries after renting a car in Colombia, it's important to note that many rental car agencies will not allow you to cross the border in your rental car. To visit Peru, Ecuador or one of the other surrounding countries by car, you'll need to fly into the country or travel over land by bus and then rent a car there.
FAQs about hiring a car in Colombia
How much does it cost to hire a car in Colombia?
On average a car hire in Colombia costs $71 per day.
What is the most popular car hire in Colombia?
Intermediate (Hyundai Accent or similar) is the most frequently booked car hire type in Colombia.
What is the cheapest car hire agency in Colombia?
In the past 72 hours, the cheapest car hires were found at MEXRENTACAR ($79/day) and Sixt ($144/day).
What is the best car hire agency in Colombia?
Based on ratings and reviews from real users on KAYAK, the best car hire companies in Colombia are Localiza (9.2, 29 reviews), Alamo (8.7, 6484 reviews), and Enterprise (8.6, 400 reviews).
How can I find a car hire near me in Colombia?
Take a look at our extensive car hire location map to find the best car hire deals near you.
What is driving like in Colombia?
Getting around Colombia in a car can require defensive driving around cities and busier towns, as the flow of traffic can be fast-paced. It is also advised not to drive at night due to stray cattle and the abundance of cars, trucks and motorcycles without headlights. There are some major roads with tolls, and most of them are paid electronically. Ask about this with your rental car provider to ensure that you have the correct means to pay.
How old do you have to be to hire a car in Colombia?
To rent a car in Colombia, you must be at least 18 years of age. However, drivers that are between 18 and 21 will be subject to an additional surcharge, which varies between different rental car companies. You can drive in Colombia with your US license, but you must have an international permit if you're from a country with a non-Roman alphabet.
How much does petrol cost in Colombia?
Filling up your petrol tank in Colombia will cost you nearly the same amount of money as in the United States, depending on the individual cities or towns you'll be traveling to. Petrol costs an average of around 9,000 COP (2.76 USD) per gallon in Colombia, which is only slightly more expensive than the US average price of 2.50 USD per gallon.
What are the speed limits in Colombia?
The speed limits imposed on roads in Colombia are similar to those in the US and much of Europe. The speed limit on residential roads is up to 30 km/h (18 mph), the speed limit on roads in rural areas is up to 80 km/h (50 mph) and the speed limit on major motorways can be up to 100 km/h (62 mph).
The rates displayed include all taxes and fees for car hires for the class listed and were found by KAYAK users in the last 24 hours. Car hires are subject to change and may not be available on all car hires listed or dates of travel. Some car hire providers charge additional fees for other services (gps, infant car seats, etc.). Please check the car hire providers' sites.