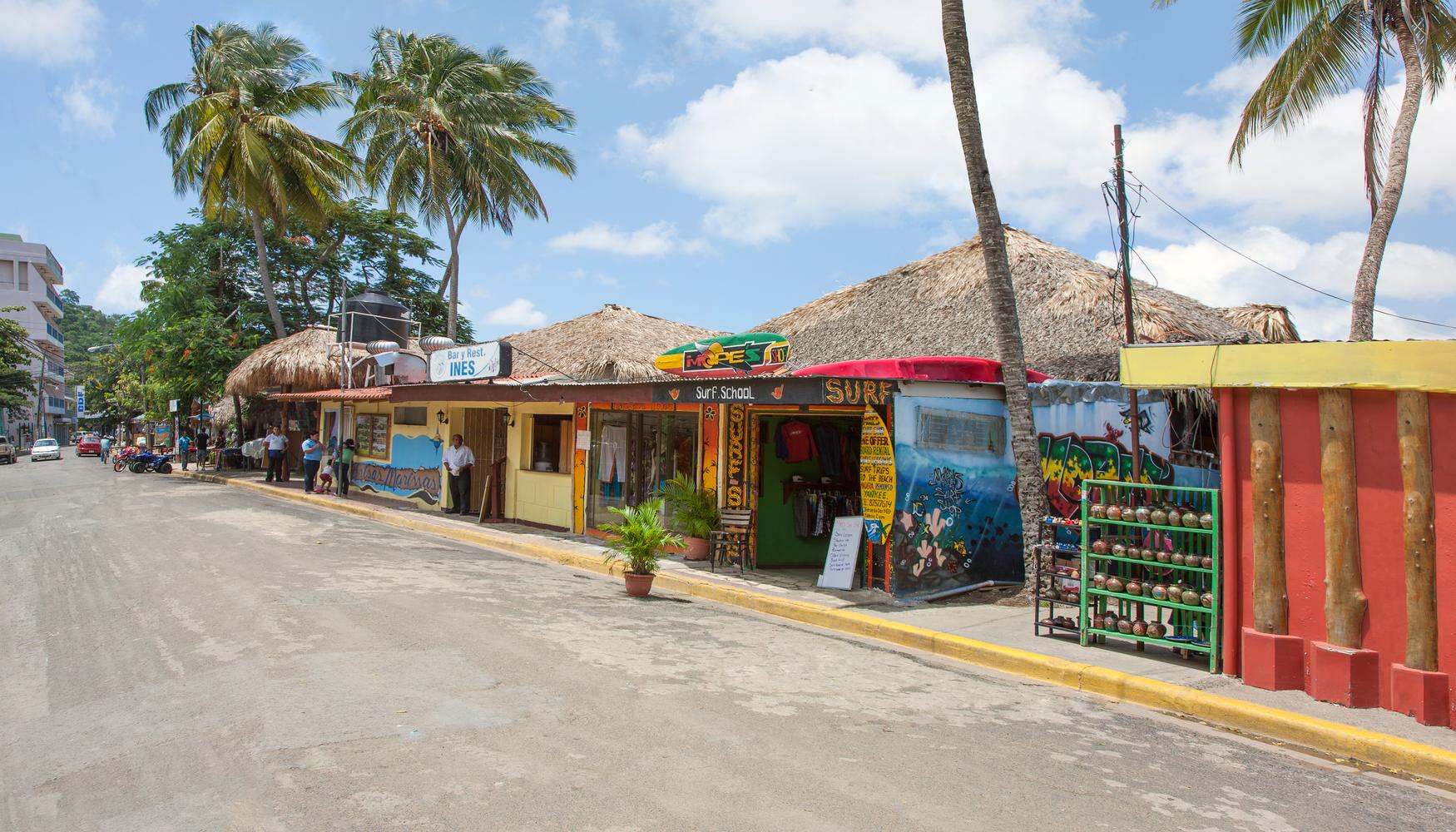 Car hire locations in Nicaragua
Car hire directory
Budget car hire locations in Nicaragua

12 Locations See all locations

Cntro Com. La Inmaculada #2, Granada, GR

+505 2552 1789

Esteli,km 148 1/2carretera Pan, Estelí, ES

+505 2713 2584

Los Encuentros Rotonda, Chinandega, CI

+505 2255 9012

Costado Norte De Catedral, Matagalpa, MT

+505 2772 3041

Boulevard De La Mar, San Juan del Sur, RI

+505 2255 9015

Augusto C Sandino Intl Airport, Managua, MN

+505 2263 1222

Frente A Enel Central, Managua, MN

+505 2255 9001

Hotel Holiday Inn Convention, Managua, MN

+505 2255 9002

Rotonda Larreynaga 200 Mts, Managua, MN

+505 2255 9003

Super Mercado La Union, Managua, MN

+505 2255 9003

Km 12 Carretera A Masaya, Managua, MN

+505 2255 9014

Nejapa Km 8 Carretera Sur, Managua, MN

+505 2555 9007

Thrifty car hire locations in Nicaragua

8 Locations See all locations

Casa Pellas Leon, Iglesia Sn, León, LE

+505 2311 3371

Hotel Plaza Colon, Granada, GR

+505 2552 8515

Casa Pellas Esteli Km 140, Estelí, ES

+505 2713 3060

Aeropuerto Costa Esmeralda, Rivas, RI

+505 5792 8000

Managua Intl Ap, Managua, MN

+505 2233 2192

Headquartes Casa Pellas, Managua, MN

Km 4.5 Carretera A Masaya, Managua, MN

+505 2270 4937

Carretera A Masaya Km 3, Managua, MN

+505 2270 0283

Dollar car hire locations in Nicaragua

8 Locations See all locations

Casa Pellas Leon, Iglesia Sn, León, LE

+505 2311 3371

Hotel Plaza Colon, Granada, GR

+505 2552 8515

Casa Pellas Esteli Km 140, Estelí, ES

+505 2713 3060

Aeropuerto Costa Esmeralda, Rivas, RI

+505 5792 8000

Headquartes Casa Pellas, Managua, MN

Managua Intl Ap, Managua, MN

+505 2233 2192

Km 4.5 Carretera A Masaya, Managua, MN

+505 2270 4937

Carretera A Masaya Km 3, Managua, MN

+505 2270 0283

Alamo car hire locations in Nicaragua

8 Locations See all locations

Next To Uno Gas StationGuapinol, Exit To Granada, Granada, GR

+505 2552 1349

Penas Blancas BorderBlancas Border Wtih Costa Rica, Cárdenas, RI

+505 2565 0663

100m N Esquipulas Gas StationIn Front Of Police Station, Estelí, ES

+505 2714 1126

100 Meters South From CostaEsmeralda Intl Airport, Tola, RI

+505 2560 3066

Paseo MaritimoHotel Casa Blanca, San Juan del Sur, RI

+505 2568 2746

150m N Of National StadiumMts West, Managua Downtown, Managua, MN

+505 2298 0030

Managua Intl Airport, Managua, MN

+505 2233 3718

Km 5.5 Masaya RouteUno Gas Station, Managua, MN

+505 2223 2290

Avis car hire locations in Nicaragua

7 Locations See all locations

Calle La Calzada, Granada, GR

+505 2552 2206

Km 16 Carretera a kas Salinas, Tola, RI

+505 7530 5962

Metrocentro, Managua, MN

+505 2278 2188

Km 11 Carretera Norte, Managua, MN

+505 2233 3013

Hospital Monte Espana 75 Years, Managua, MN

+505 2267 4000

Multicentro Las Americas, Managua, MN

+505 2280 9820

Km 9.5 Carretera Norte, Managua, MN

+505 2233 4659

National car hire locations in Nicaragua

6 Locations See all locations

Penas Blancas BorderBlancas Border With Costa Rica, Cárdenas, RI

+505 2565 0663

100m N Esquipulas Gas StationIn Front Of Police Station, Estelí, ES

+505 2714 1126

100 Meters South From CostaEsmeralda Intl Airport, Tola, RI

+505 2560 3066

Next To WhitehouseHotel Casa Blanca, San Juan del Sur, RI

+505 2568 2746

Managua Intl Airport, Managua, MN

+505 2233 3718

150m N Of National StadiumMts West, Managua Downtown, Managua, MN

+505 2298 0040

Sunnycars car hire locations in Nicaragua

5 Locations See all locations

Managua, MN

Pista Juan Pablo II, Managua, MN

Metrocentro, Managua, MN

by Hotel en Planes de Altamira, Managua, MN

KM 9,5 Carretera Norte, Managua, MN

Easy Rent a Car car hire locations in Nicaragua

4 Locations See all locations

San juan del SurRest. Timon 50 mts al sur, San Juan del Sur, RI

+505 2568 2760

Km 11 Panamerican RoadAt International Airport Term, Managua, MN

+505 2276 9198

Rotodonda Santo domingo700 mts al sur, Managua, MN

+505 2252 4442

Kilometro 4.5 Carretera Masaya, Managua, MN

+505 2270 0654

Hertz car hire locations in Nicaragua

3 Locations See all locations

Autusto Cesar Sandino Airport, Managua, MN

+505 2233 1237

Fte. A Centro Comercial, Managua, MN

+505 2270 0283

Casa Pellas Plaza Espana, Managua, MN

+505 2255 7981

Enterprise car hire locations in Nicaragua

3 Locations See all locations

100 Meters South From CostaEsmeralda Intl Airport, Tola, RI

+505 2560 3066

Managua Intl Airport, Managua, MN

+505 2233 3718

150m N Of National StadiumMts West, Managua, Managua, MN

+505 2298 0040

Sixt car hire locations in Nicaragua

2 Locations See all locations

Carretera Norte, Managua, MN

+505 2249 3644

Rotonda Bello Horizonte, Managua, MN

+505 2249 3644

Economy Rent a Car car hire locations in Nicaragua

2 Locations See all locations

Augusto Sandino International AirportKm 4.5 Carretera Masaya, Managua, MN

Km 4.5 Carretera Masaya, Managua, MN
FAQs about hiring a car in Nicaragua
How much does it cost to hire a car in Nicaragua?
On average a car hire in Nicaragua costs $41 per day.
What is the most popular car hire in Nicaragua?
Intermediate (Hyundai Accent or similar) is the most frequently booked car hire type in Nicaragua.
What is the cheapest car hire agency in Nicaragua?
In the past 72 hours, the cheapest car hires were found at Sixt ($19/day), Ace ($25/day) and NU Car ($27/day).
What is the best car hire agency in Nicaragua?
Based on ratings and reviews from real users on KAYAK, the best car hire companies in Nicaragua are Avis (10.0, 1 reviews), Alamo (8.7, 6533 reviews), and Enterprise (8.5, 12812 reviews).
How can I find a car hire near me in Nicaragua?
Take a look at our extensive car hire location map to find the best car hire deals near you.
Popular car hire locations
The rates displayed include all taxes and fees for car hires for the class listed and were found by KAYAK users in the last 24 hours. Car hires are subject to change and may not be available on all car hires listed or dates of travel. Some car hire providers charge additional fees for other services (gps, infant car seats, etc.). Please check the car hire providers' sites.