Singapore has never been so in the spotlight. Three little words are combining to thrust the island state, and Asia in general, into the global spotlight as a luxury lifestyle fantasy – and for those with cash to splash, there's never been a better time to play along. Want to learn how to live like a jet-setting Singaporean? We've got the tips for you, plus a good starter for your Singlish language training. Whether you're downright crazy rich, just crazy or even a tai tai* with plenty of time at hand, the sky's the limit when it comes to travelling like a crazy rich Asian. All you really need is this damn shiok* list!
Here's how to travel like a crazy rich Asian
Crazy Ways to Travel
Hardly anything impresses you anymore. Be honest lah*. With your OTT style, oversized luggage, need for the ultimate comfort, would you go for anything less? Plus, if you want to be away from prying eyes, don't be malu* – travel with these ideas.
First Class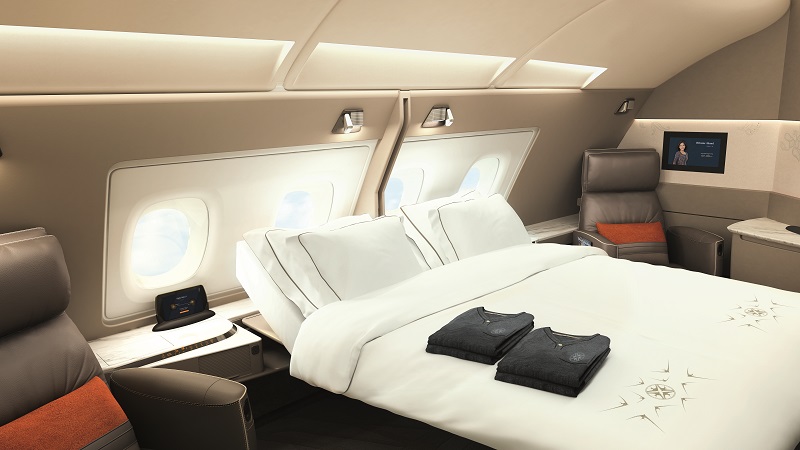 We get it, beauty sleep is necessary to look chio* and that reclining flat bed seat is the only way to do justice. Well, that along with the luxe amenities, chef service and all the space you need.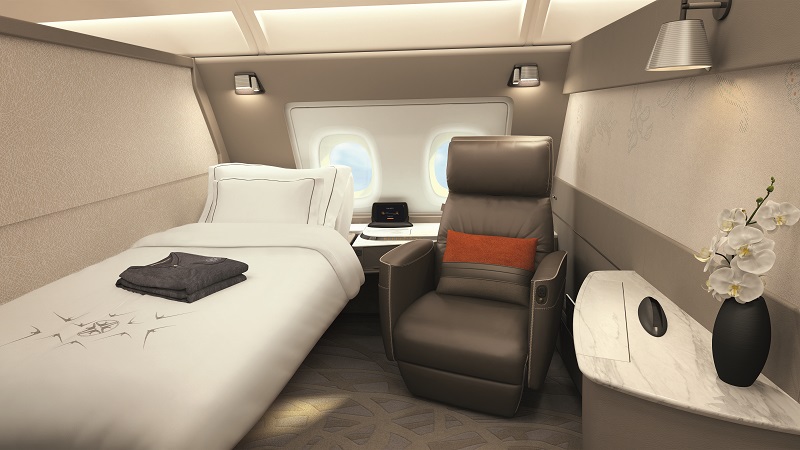 After all, how could you risk arriving after a long-haul flight looking dishevelled? No, not this crazy rich Asian!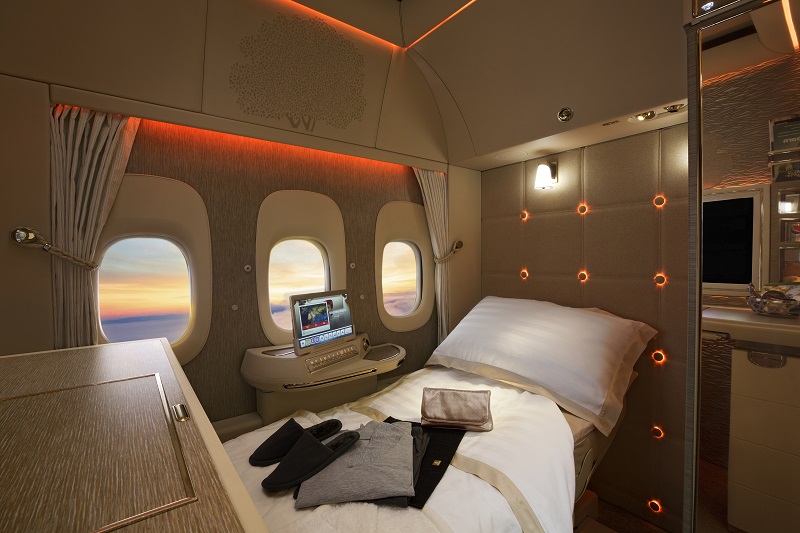 If your own private First Class cabin is not enough, how about an In-Flight bar on board Emirates' new A380 Airbus for those mid-flight tipples?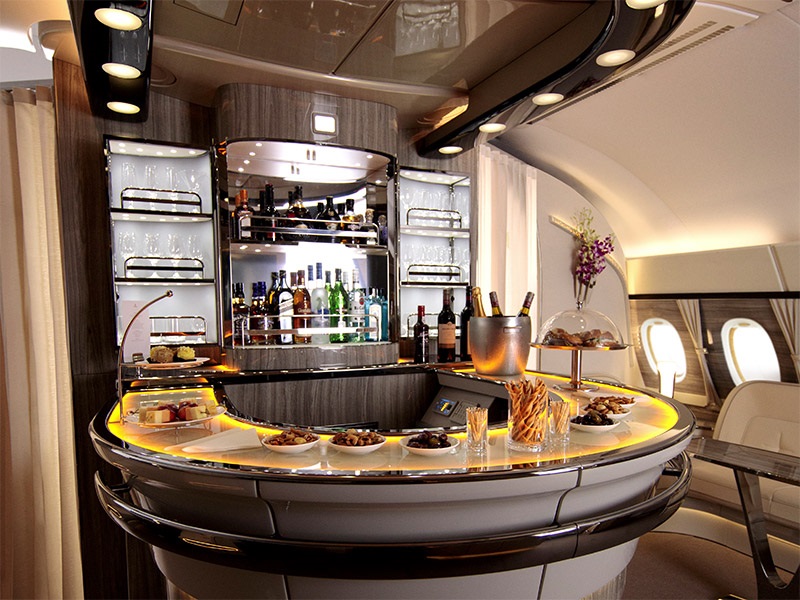 First-Class Flights To Singapore Luxury Hotels in Singapore
A Caribbean Cruise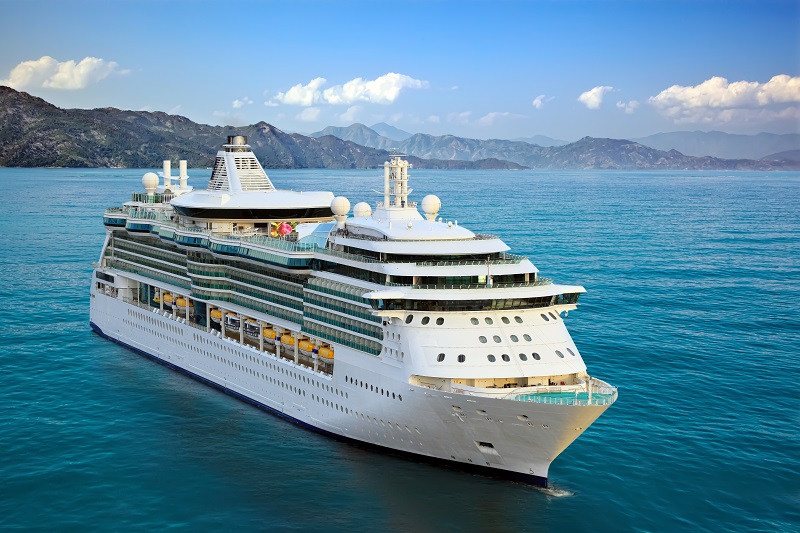 Travel the world one dock at a time on a majestic cruise ship. You don't need to unpack and travel to a different hotel every single time you move to a new city – just lepak one corner* all day, every day.
Book Yourself On A Luxury Cruise
Private Jet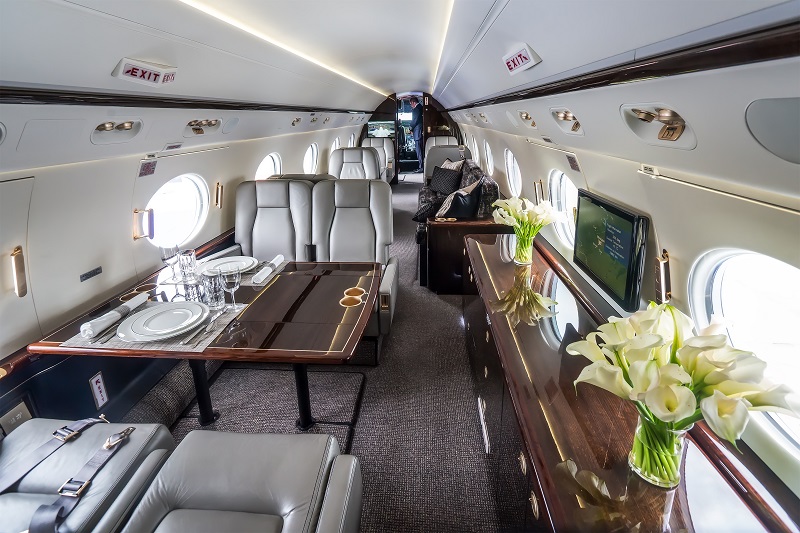 If you could, you would. Enough said.
Private Submarine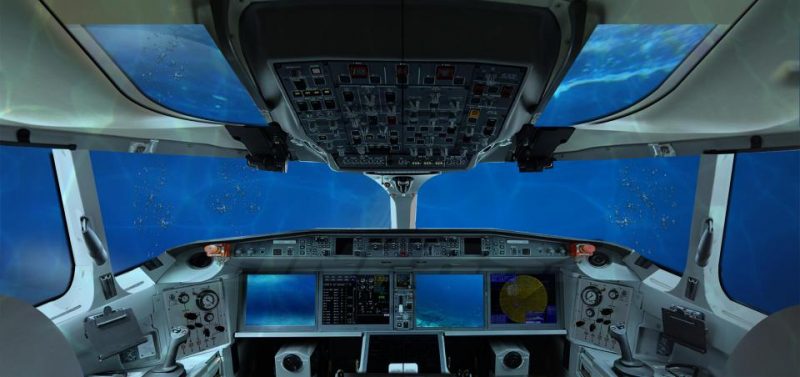 You and your friends, at the Italian Riviera just casually sipping some champagne 500 metres underwater.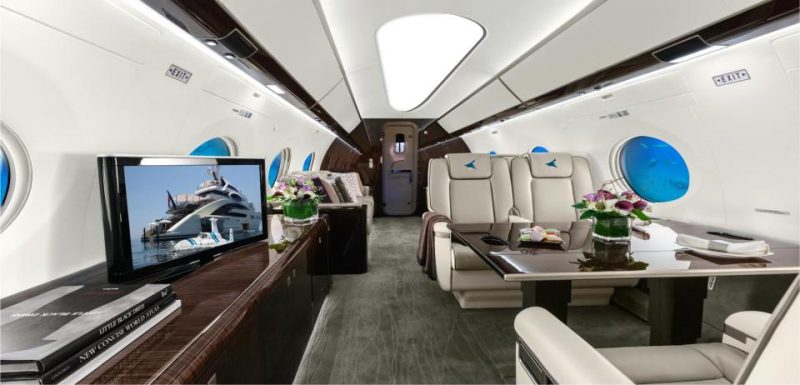 Starting at $1,155,500 per week, this 20-person submarine called The Neyk has its own library and bar and is approximately the size of a private jet. This out-of-this-world experience will be hard to top!
Crazy Villas and Hotels
Face it, it takes a lot to get you excited as a crazy rich Asian. So your villas, hotels, suites choices will have to be extravagant. With inspiration like these options below, we bet your hands are itchy* already to start planning your Insta photos!
Bvlgari Resort Bali, Indonesia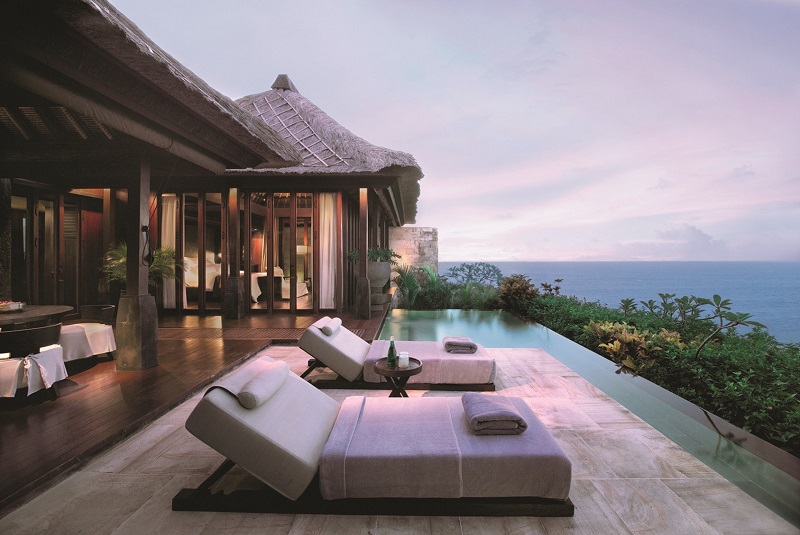 Elegantly poised at the southern edge of exotic Bali, it bears a sophisticated design born from the encounter between traditional Balinese forms and high Italian style. The resort offers villas with rooms ranging from one to five. Besides being known for its excellent service to VIP clientele, the resort also offers day excursions to the nearby islands, helicopter flights over the volcano (because, why not?!), holistic activities as well as visits to the local markets – with a personal shopper of course. With all these, no reason to bojio* your friends, right?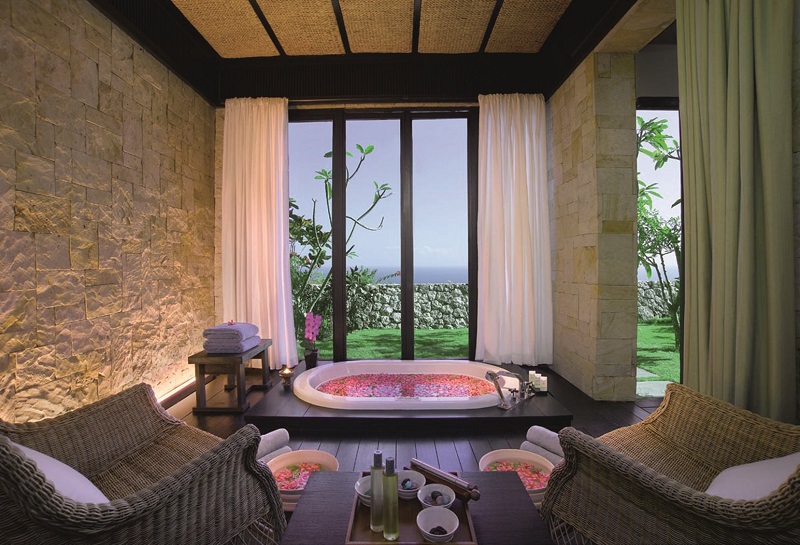 Search & Compare Flights To Bali Stay at Bvlgari Resort Bali
Ty Warner Penthouse at Four Seasons Hotel, New York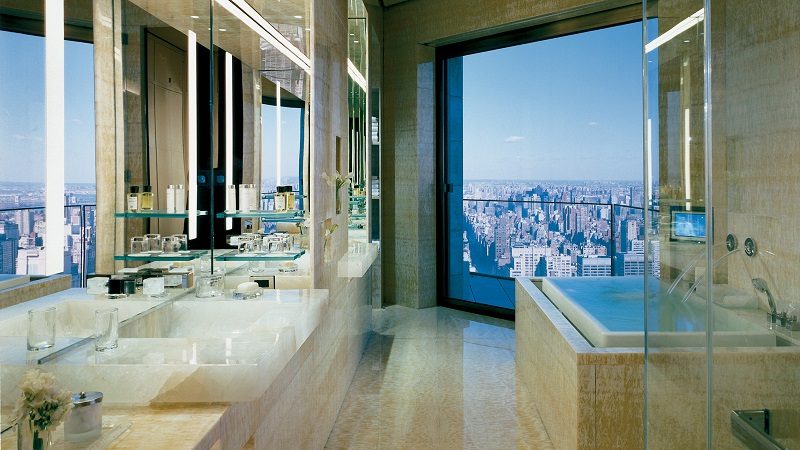 Take in New York in high style at this penthouse, at 152m the highest hotel room in the city, with panoramic views of the skyline. This ultimate luxury suite in Manhattan is for you, if you can afford to part with $45,000 for a night's stay.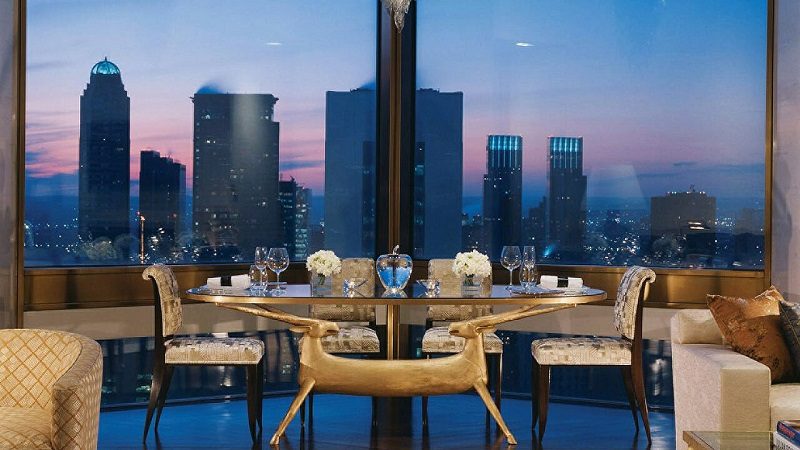 Search & Compare Flights To New York Stay at Four Seasons Hotel, New York
Kata Rocks, Phuket, Thailand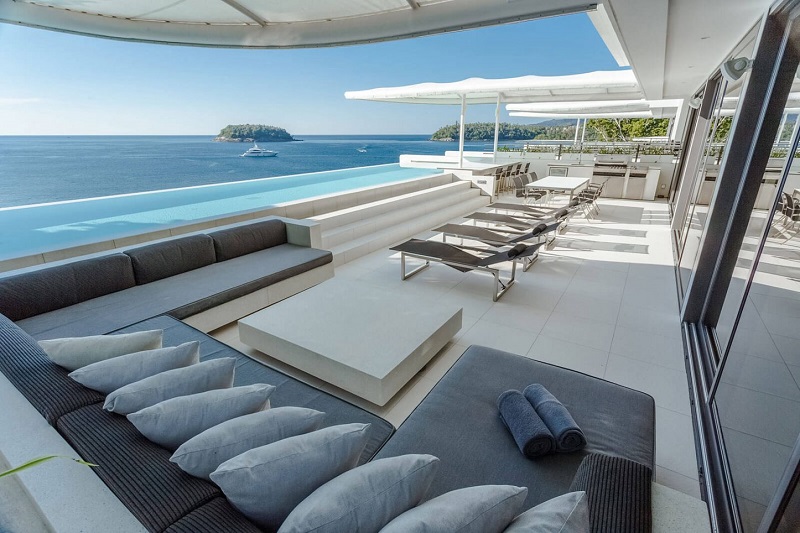 A brand new luxury resort located on the West Coast of Phuket near Kata Beach, this spot definitely raises the bar for luxury villas in Phuket and across Asia. Its pool villas are gorgeous and its state-of-the-art spa and fitness centre are to die for – you might even believe you're in a luxurious Greek island!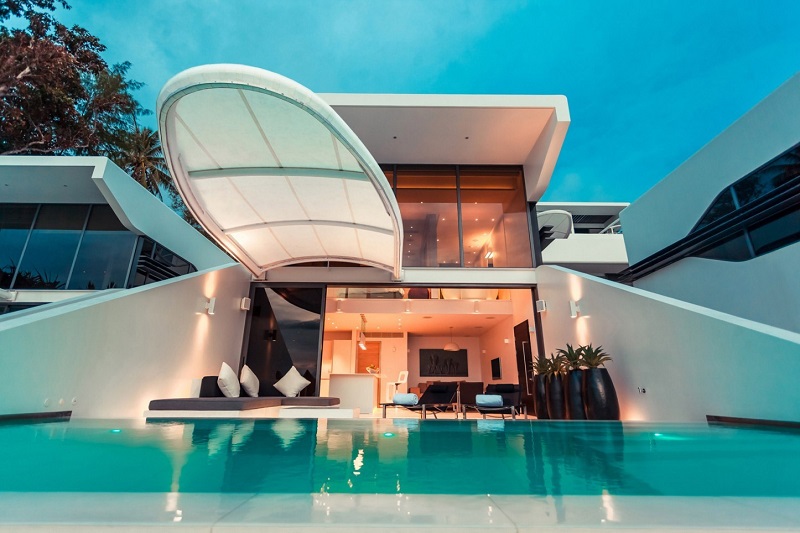 Search & Compare Flights To Phuket Stay at Kata Rocks Phuket
The Shigira Suite at The Shigira Hotel, Miyakojima Island, Japan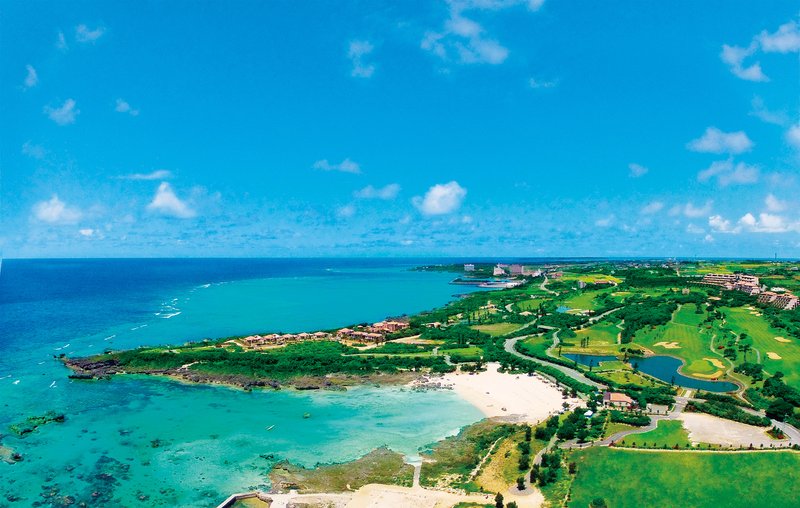 Set on the southern coast of the island of Miyakojima, this property is one of Japan's best-kept secrets. Each villa has its own private pool, plenty of restaurants, a golf course with amazing sea views and a glorious white sand beach. The Shigira Suite is a vast two-storey villa with a poolside garden heated pool, a hot tub, sauna, an outdoor living area and daybeds for complete relaxation and even an onsen nearby.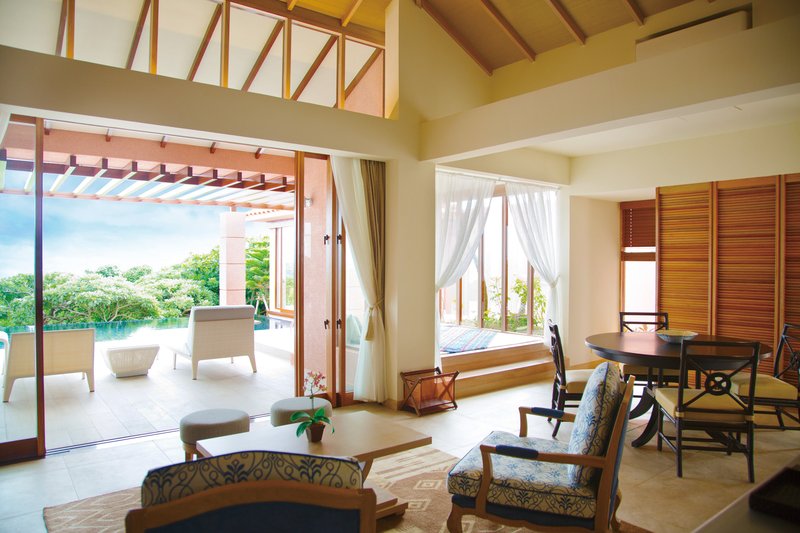 Search & Compare Flights To Okinawa Stay at The Shigira Hotel
Jumeirah Zabeel Saray Royal Residences, Dubai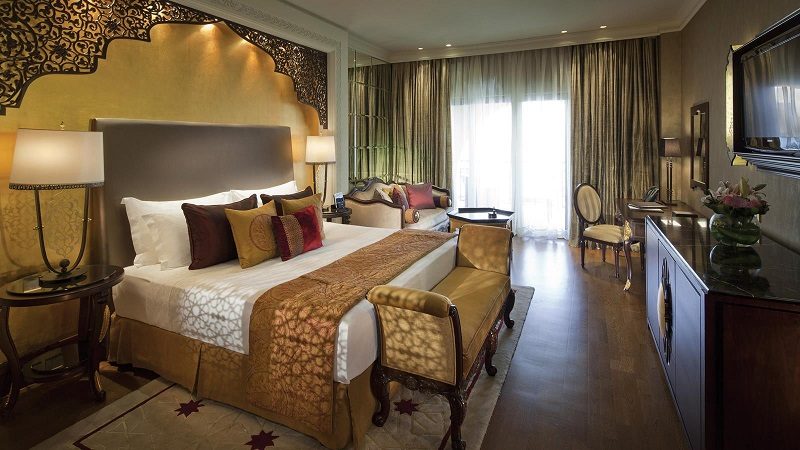 Take a step back in time to the Ottoman era, right from this hotel's exquisite Turkish marble to its imported ceramics from western Anatolia. This luxurious property lets you enjoy authentic Ottoman spa treatments, has its own shopping mall and cinema on site and even a private sun terrace in each room, looking out into the Arabian Gulf.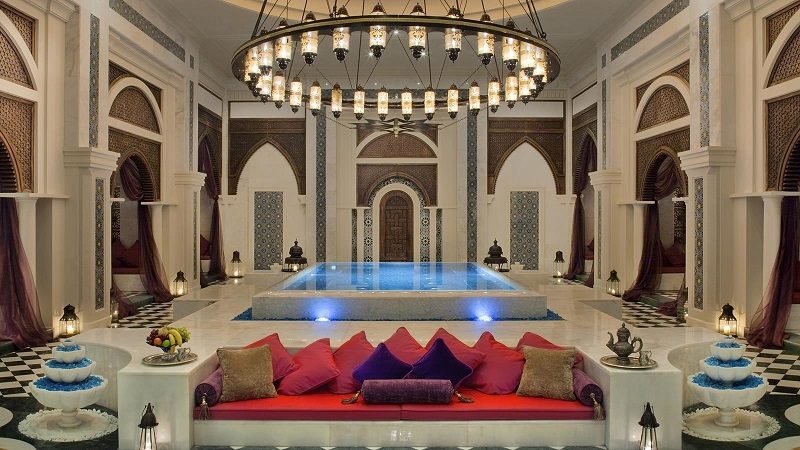 Search & Compare Flights To Dubai Stay at Jumeirah Zabeel Saray Royal Residences
Crazy Holidays
As a crazy rich Asian, you'd need a holiday that can comfort even the most gabra* thoughts, especially all that family drama! Some of these spots might look familiar to you:
Four Seasons Langkawi, Malaysia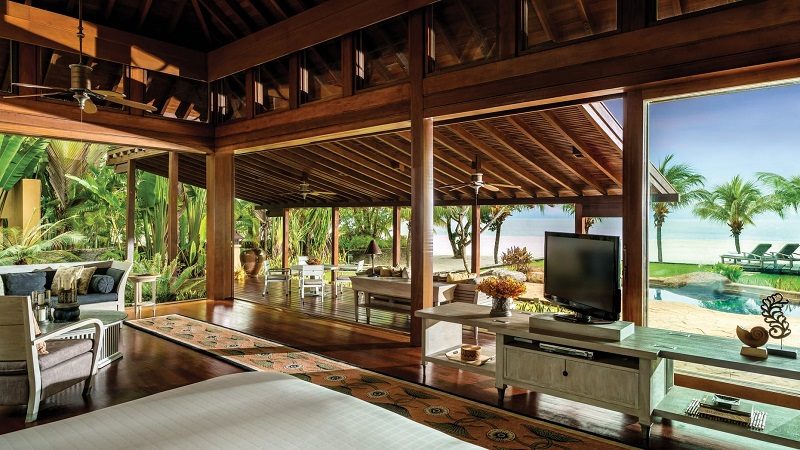 Enveloped in tropical rainforest and the emerald waters of the Andaman Sea, this luxury resort is much closer to home and can be a haven for you and your buddies. After all, it was perfect for that certain unforgettable bachelorette party by the beach 😉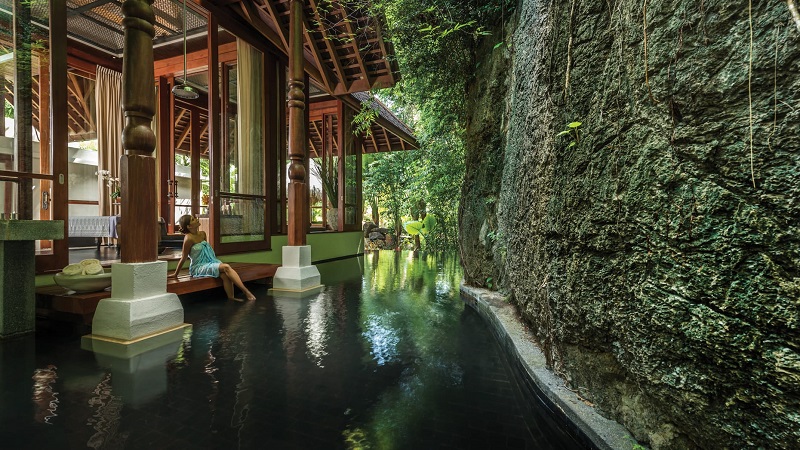 Search & Compare Flights To Langkawi Stay at Four Seasons Langkawi
Cheong Fatt Tze Mansion, Penang, Malaysia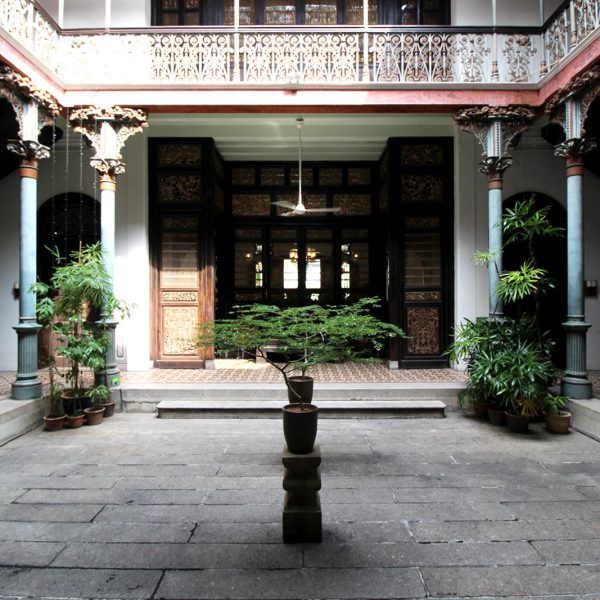 In the same area is this spot in Penang. Listed as the most iconic boutique heritage hotel in historic Georgetown, this picturesque oriental mansion is steeped in history.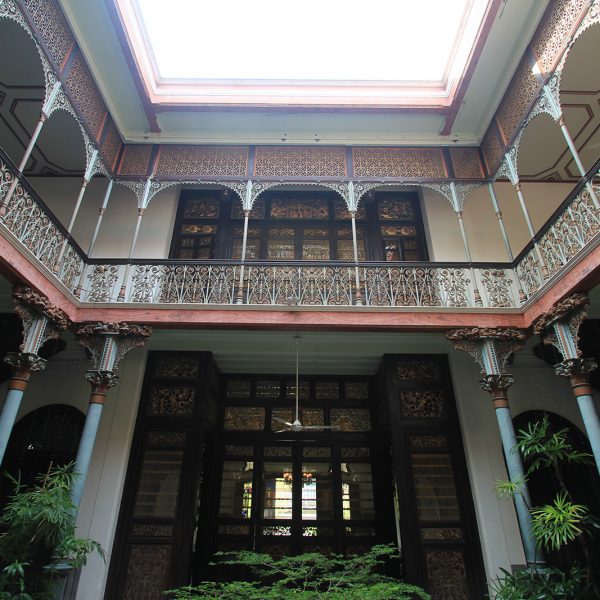 The courtyard you see above is also where that famous mahjong* scene took place, amid 19th-century wood carvings, antiques and opulent interior.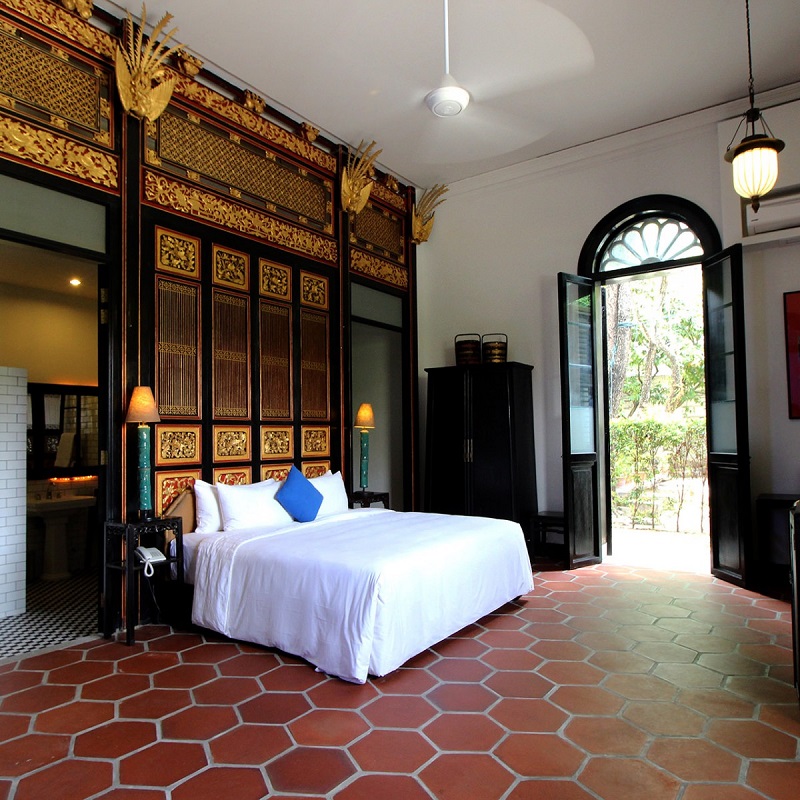 Search & Compare Flights To Penang Stay at Cheong Fatt Tze Mansion
Lion Sands Sabi Sand, Kruger National Park, South Africa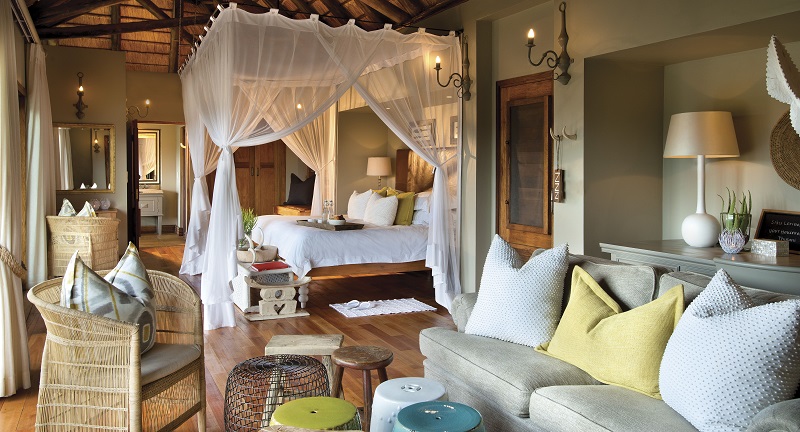 Lion Sands boasts a collection of wonderful lodges in the Sabi Sands. The award-winning Lion Sands is the only private reserve to have access to the Sabie River, which it shares with Kruger National Park.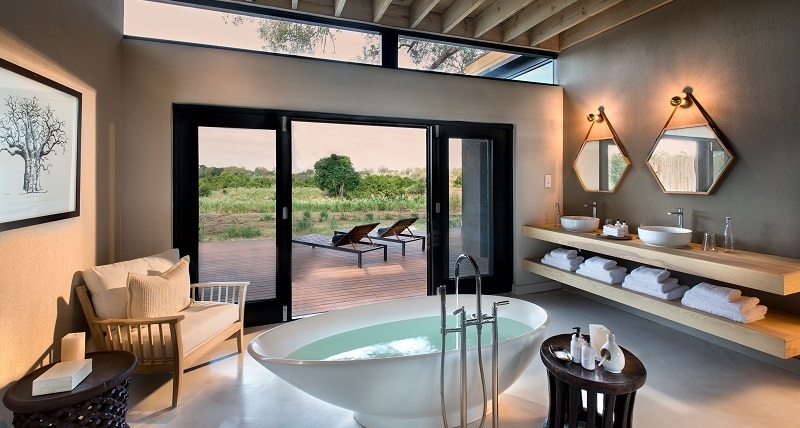 Dubbed as one of the most gorgeous and well-preserved safaris on the planet, you will find four beautiful lodges in this large plot of land, so there's always one that suits your fancy tastes.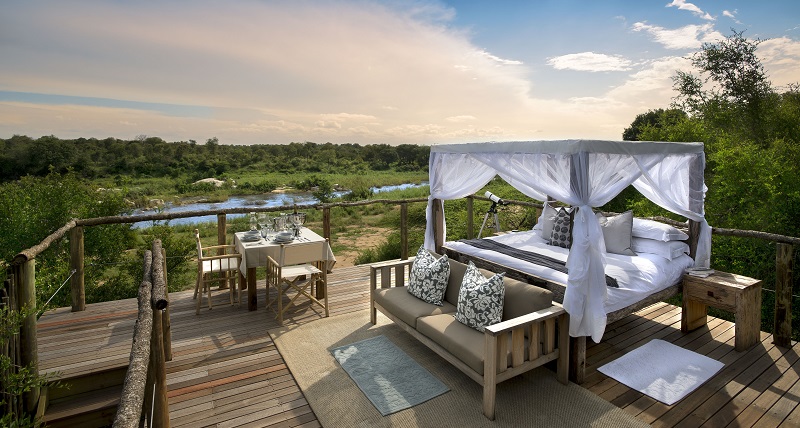 With a booking at any of the lodges, you can request to stay at this tree-top suite for one night if you wish.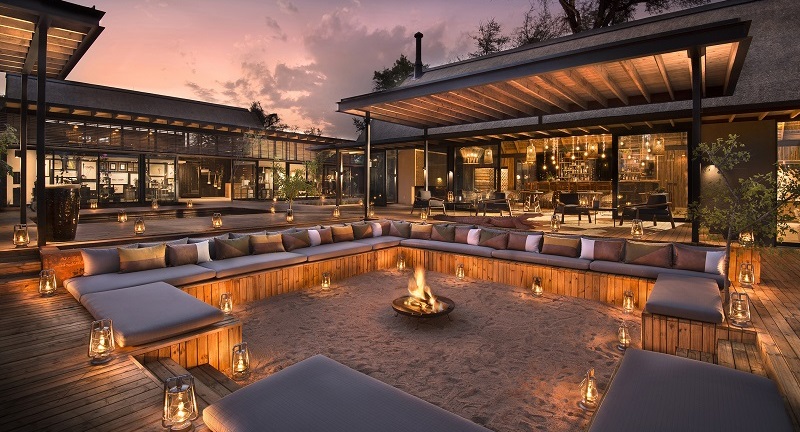 Search & Compare Flights To South Africa Stay at Lion Sands Sabi Sand
La Résidence Paris, France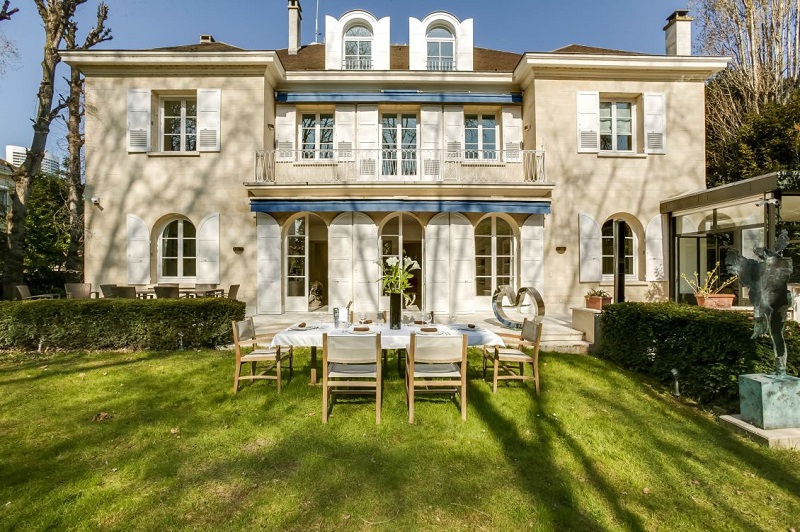 Located in the west of Paris in the opulent neighbourhood Neuilly-Sur-Seine, this super private mansion was once owned by a famous French singer and receives only one client at a time.
Equipped with a butler, chef and driver, it offers discreet and personalised service for those who crave absolute privacy.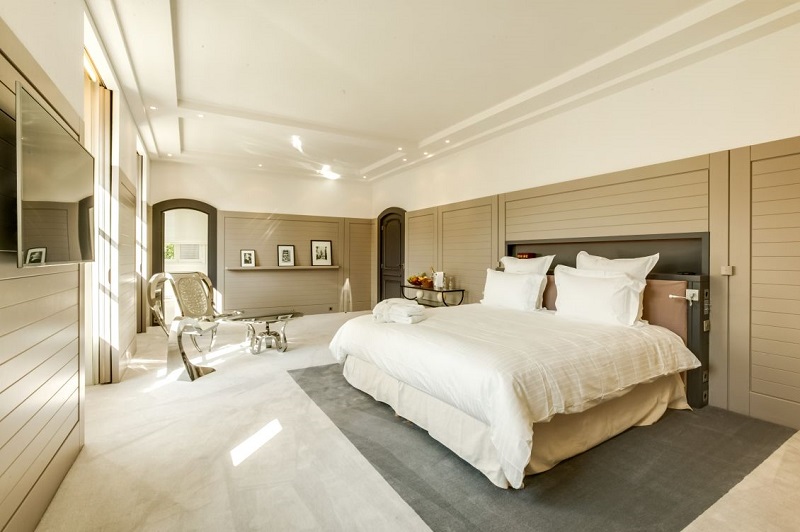 This villa is heated by a geothermal heat pump to limit its footprint on the environment. Guests will have a wine cellar and cigar cellar at their disposal, a heated indoor pool, a sauna and massage room and even a library filled with antique books.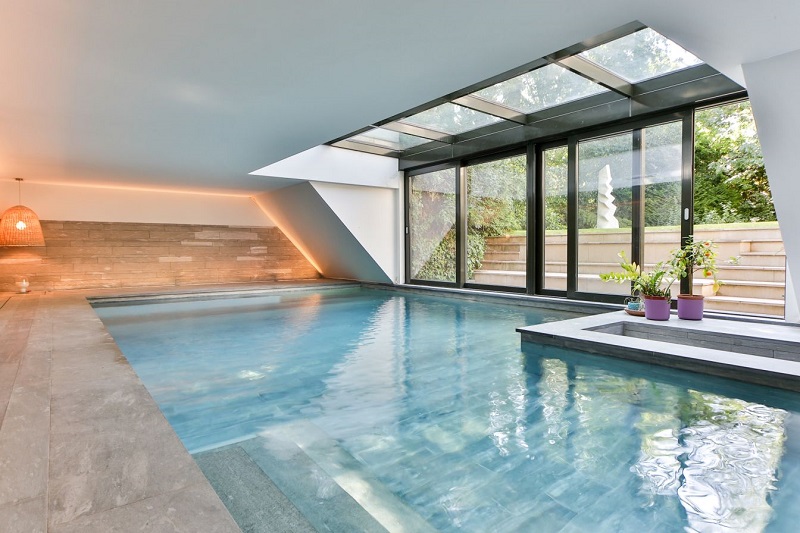 Search & Compare Flights To Paris Stay at La Residence Paris
Crazy Makan
Singaporeans love to makan*, talk and think about food all day every day. Now for you, as a crazy rich Asian, a plethora of dining options await. Why not pair a travel destination with a new gastronomic experience? But don't forget to make advance bookings – at these atas* places, you cannot chope* seats!
Waku Ghin, Singapore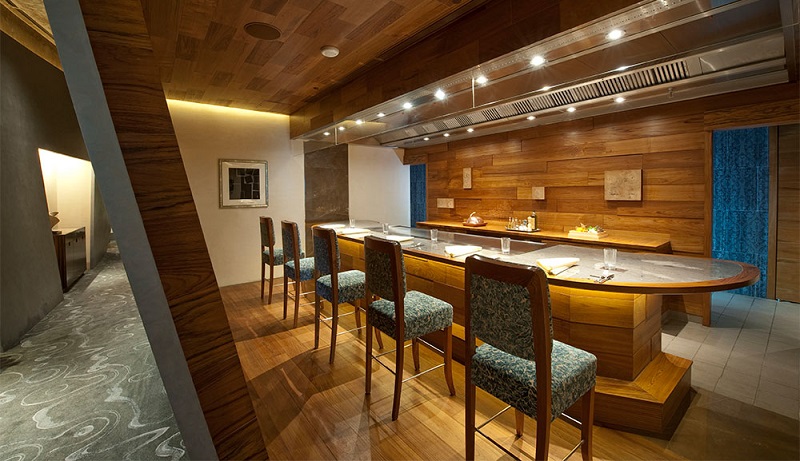 This two Michelin-starred fine dining restaurant will spoil you with a degustation menu designed based on the Japanese philosophy of using natural seasonal flavours, enhanced by classic French technique. What about treating that fine palate of yours, wine pairing included?
Book a stay at Marina Bay Sands
The Bar, Ritz-Carlton Tokyo, Japan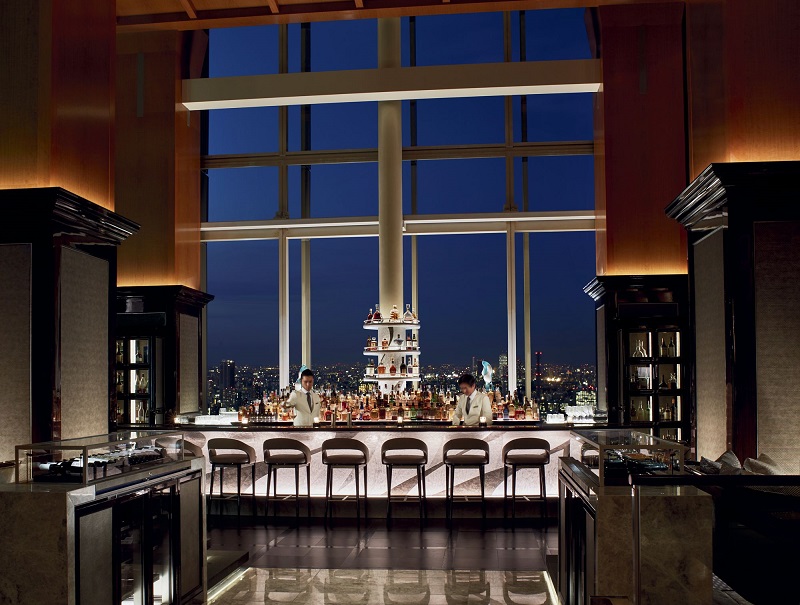 If your sibeh* rich self happens to have a sum to spare, you could choose to spend it on any number of things. A house, a car, maybe a few luxury watches. Alternatively, you can spend it on a drink, the 'Diamond is Forever Martini' garnished with a one-carat diamond at The Bar in Ritz-Carlton Tokyo in Japan. This martini has been making headlines with its ¥2,000,000 price tag (approximately A$25,000).

Crazy Shopping
If there's one important take-out from the material world, it's that you have to dress the part to belong. Aiyah*, of course lah, you don't want to be objectified by your busybody relatives, aunties, uncles, cousins, right?
Bicester Village, Oxford
Shop your heart out with over 106 designer and fashion brands at this outlet shopping centre. Nehmind* that it can be past-season, you're still decked in designer, sister.
Search & Compare Flights To London Stay at hotels near Bicester Village
The 4 Fashion Capitals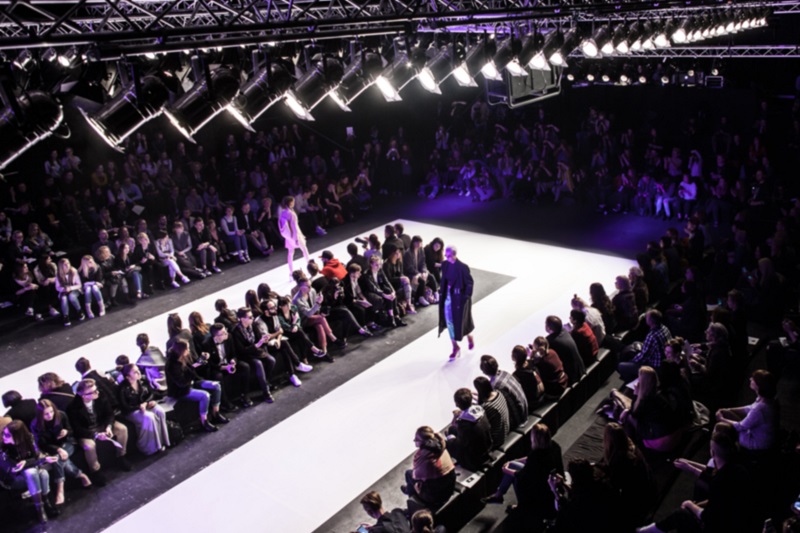 Is your name at the door or at the front row of the Big 4 Fashion Weeks: New York, Paris, Milan and London?
Search & Compare Flights To New York Hotels In New York
Grab a Hermès Birkin
https://www.instagram.com/p/BUwQ1Sdl_IR/
The Birkin is helmed as one of the most coveted bags; its most expensive one, a matte crocodile Birkin with diamond-encrusted hardware was sold at auction for US$380,000. Many a crazy rich Asian are known to travel the world in search of varying versions of this coveted arm candy. If you're kiasu enough, you can even try to rival…ahem… a particular personal collection is said to be worth £1.6M!
Crazy Family Members & Friends
Last but not least, in order to travel like a crazy rich Asian, we all need some crazy people in our lives to spice things up… Who will you travel with?
The Kaypohs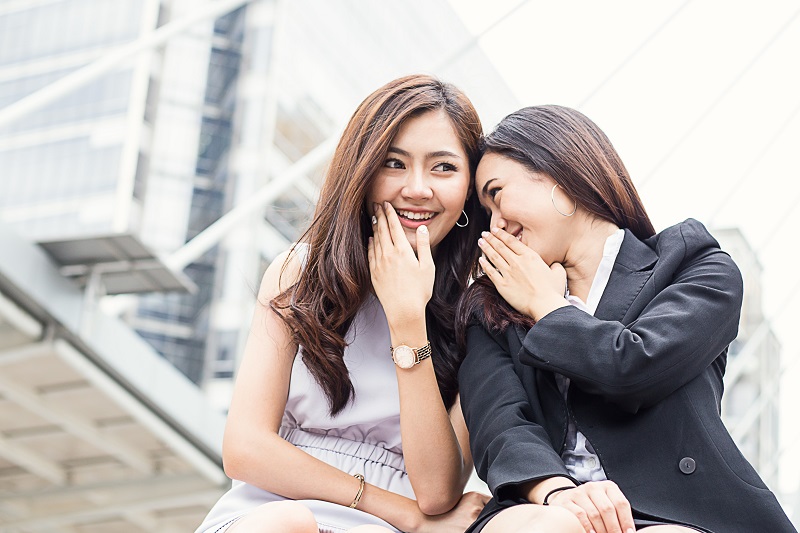 The more kaypoh* your family and friends are, the better. They will almost always ensure that you get best food, best laughs, best gossip and even best outfits for when you need that all-important wardrobe makeover!
Siao Langs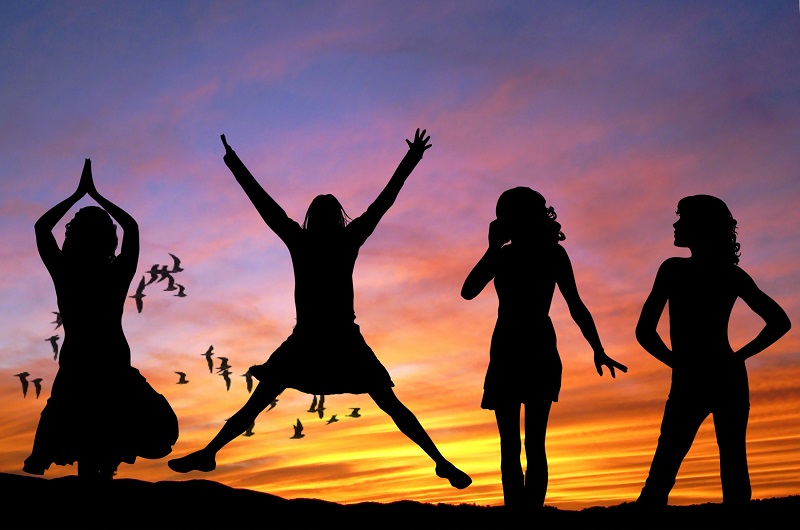 There's crazy, and then there's your siao lang* friends and relatives. They are super extra, sibeh expressive and one can't help but to notice them from a mile away. This is because they're either doing something outlandish to make you paiseh*, or simply just brightening up the room as they walk in. You love and hate them at the same time.
And there you have it – ideas and inspiration on how to travel like a crazy rich Asian, for your next amazing holiday.
For more fancy pants travelling ideas, check these out:
Stay In These 5 Historic Castle Hotels Around The World
Travel Like A Royal: 8 Most Luxurious Hotel Bathtubs You Can Soak In
_______________________________________________________________________________
Glossary
Kiasu
– A Hokkien term for "afraid to lose", used to represent someone who can't stand to lose, or not be priority
Tai Tai
– A Cantonese term, often used to describe a lady of leisure or a housewife
Damn Shiok
– A common term in Singapore and Malaysia, an expression of great satisfaction
Lah
– A suffix that doesn't change the semantic meaning of the sentence and often used to place emphasis on said sentence. It is said to have been originated from Cantonese or Malay
Malu – A Malay term for feeling embarrassed
Itchy
– Besides its literal meaning, it's used to express impatience
Bojio
– A Hokkien term, literally meaning "never invite", used to chide someone for not inviting you to an event or outing.
Gabra –
A Malay term to signify the feeling of panic, confusion or scattered
Mahjong
– A popular Chinese game of skills and strategy, based on 144 tiles
Makan
– "Eat" in Malay, very common in the local vernacular amongst all races in Singapore and Malaysia
Atas
– A common Malay word used to describe taste and habits that are high class, upscale and often times, pretentious
Chope
– Reserve seats, usually at hawker stalls either by placing a piece of item on the table or have a person wait there
Sibeh –
A Hokkien term for "very", usually used to express exaggeration
Aiyah
– A Hokkien expression used when something unpleasant or surprising (of the negative kind) happens
Nehmind
– Singlish, short form for 'never mind'
Lepak One Corner
– A Malay term that means to spend time loitering or hanging out, oftentimes gathering in a corner somewhere
Kaypoh
– A busybody, someone who is nosy about your every move
Siao Lang
– A Hokkien term used loosely to describe a crazy person or outlandish and abnormal behaviour
P
aiseh – Hokkien for "shy", similar usage to "don't be shy"
*Note: These rates are based on search queries made on KAYAK.com.au on 26 August 2018. The prices are quoted in AUD. Flight prices are based on results for a return economy flight search. Hotel prices are for double occupancy and include taxes and fees. Prices are subject to change, may vary, or no longer be available.