If your (almost) 30-year-old mind has started playing a montage of life epiphanies, first of all: you're not alone. Second of all, we reckon travel is the perfect antidote. So, while we support the 'it's not about the destination, it's how you get there' mentality, we're also strong believers in that when it comes to getting away,  you can have your cake and eat it too. Without further ado, pack up the car and grab the aux cord. Did somebody say road trip?
Route 66, USA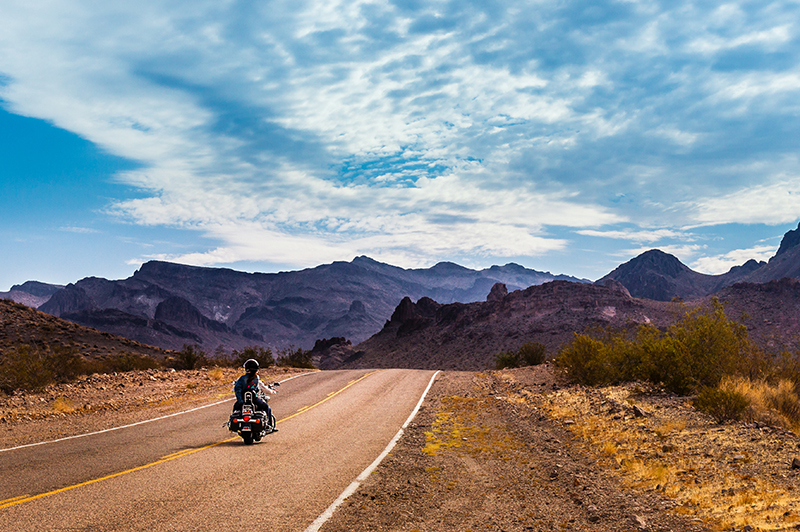 Visiting LA? How about Chicago? Why not visit both using one of the most famous highways in the world – Route 66? Also known as the "Mother Road", this legendary highway will help you tick off a number of America's best bucket list attractions including the Grand Canyon, Barringer Crater and Petrified Forest National Park. The 3,860 km long route links Chicago and Los Angeles and is an all-weather, easy-to-drive motorway.
Hire a car in Los Angeles from A$ 33* Book cheap hotels in Los Angeles*
The Garden Route, South Africa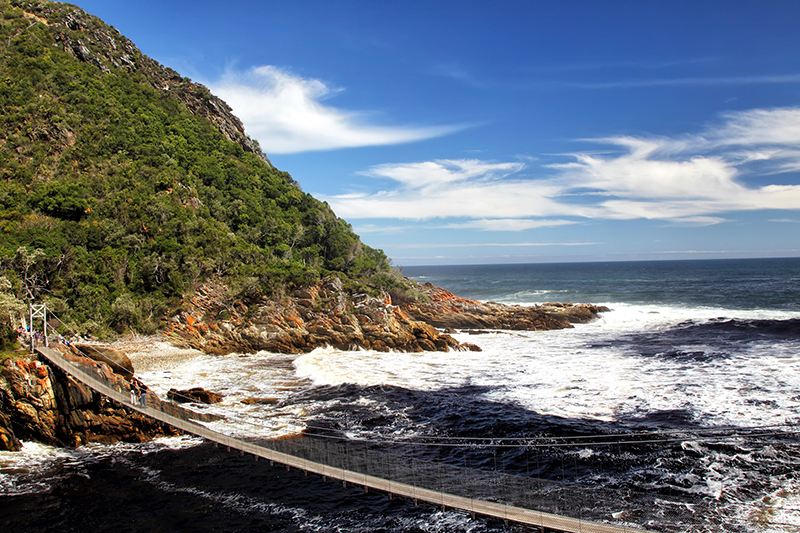 The Garden Route is one of the most visited areas in South Africa, and for good reason. The drive runs parallel to the Western Cape, meaning it boasts crisp white beaches, heavenly lakes, lush forests and wildflowers. If you're into beautiful scenery then you'll want to chuck this one on your must-drive list!
Hire a car in Cape Town from A$ 15* Book cheap hotels in South Africa*
The Great Ocean Road, Australia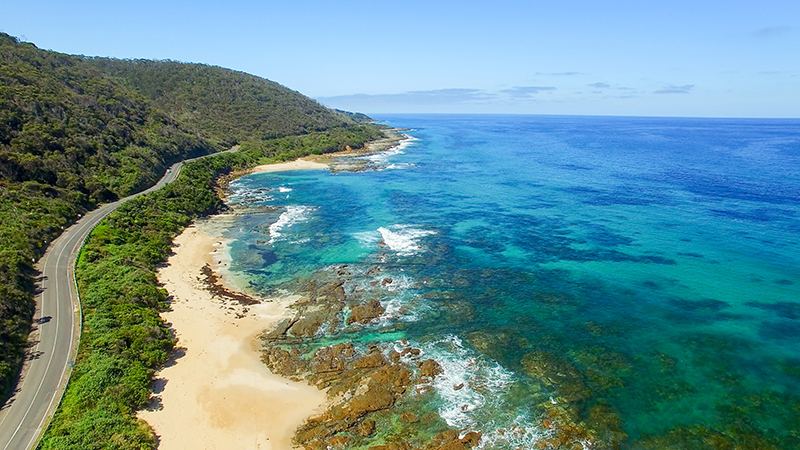 Dotted with countless alluring attractions for you to stop and explore, The Great Ocean Road in Australia is one of the world's most scenic coastal drives. See the world-famous waves at Bells Beach, laze on the sand at Anglesea, visit the charming old fishing village of Port Fairy or get among the buzzing arts community in Lorne, as well as ticking the 12 Apostles off before heading back.
Hire a car in Melbourne from $20 a day* Stay in Port Fairy, from $98
Cape York, Australia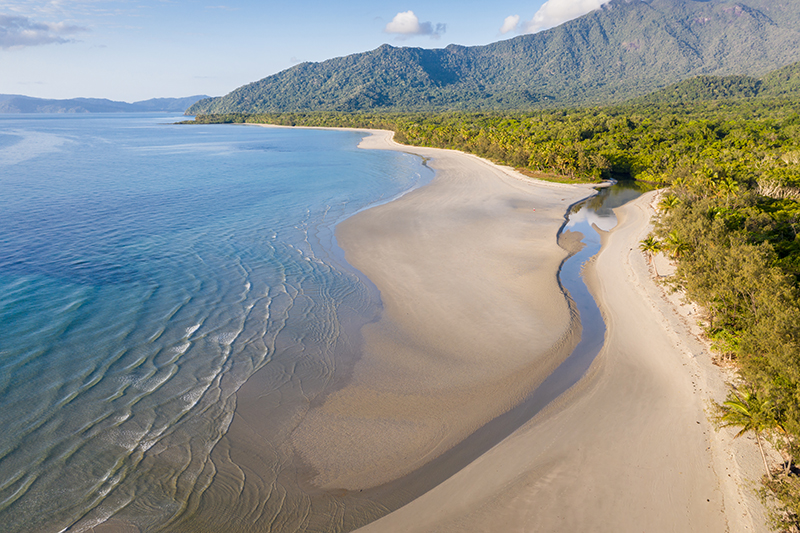 Visiting an Australian landmark can often mean you're faced with enduring long lines, large crowds and extensive wait times so it's not every day you get to explore iconic Australian places without the snap-happy tourists. The roads of Cape York are too rugged for most tour buses and the nearest shop is a general store 30 kilometres south giving you all the peace and quiet you need. These 4WD trails are ideal for anyone wanting a true Aussie outback experience.
Hire a car in Cairns from $18* Cairns accommodation from $14*
Southern Scenic Route, New Zealand
Leading to one of New Zealand's most famous attractions, the Southern Scenic Route is the perfect road trip to reset the mind, body and soul, with Milford Sound being one of the many reasons visitors sing its praises. Think unforgettable lush landscapes so epic they look like postcards and world-famous locations round every corner.
Hire a car in Auckland, from $17* Book cheap accommodation in Auckland*
Stelvio Pass, Italy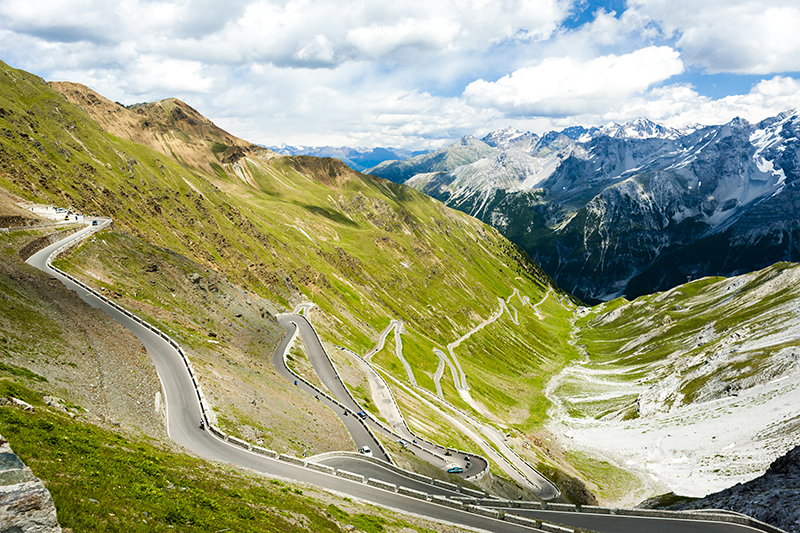 Not only is the Stelvio Pass in Italy littered with pinch-yourself moments, it's also renowned for being a masterpiece of road engineering. The mountain pass borders Switzerland at an elevation of 2,757 metres above sea level making it the highest paved mountain pass in the Eastern Alps. Due to its popularity, we recommend getting up early to hit the road before the crowds do.
Hire a car in Milan, from A$ 8 per day* Book cheap accommodation in Milan*
Icefields Parkway, Canada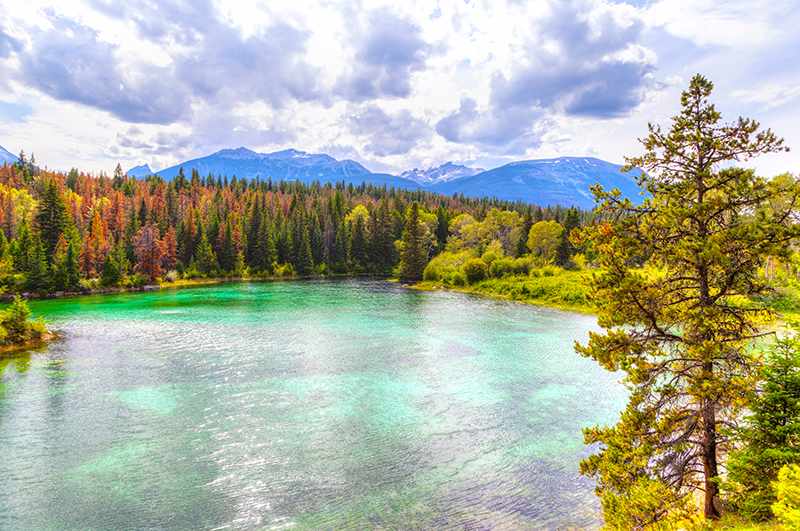 This dreamy 23 km route will carry you right through the heart of the Canadian Rockies, meaning epic views of awe-inspiring grand mountains, mysterious lakes and exotic wildlife. To get the most out of Canada's mesmerising landscape, and to avoid the biting winter weather, plan your road trip during the warmer spring months and pack a few extra jumpers!
Hire a car in Calgary, from A$ 39 per day* Book cheap accommodation in Calgary*
The Ring Road, Iceland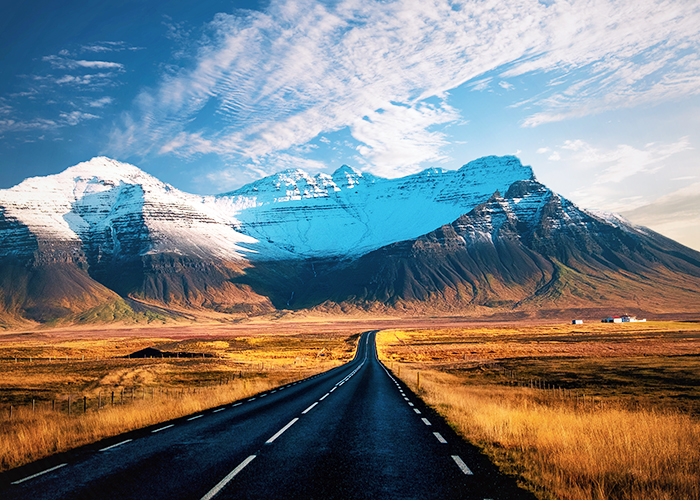 The Ring Road, also known as Route 1,  in Iceland is one unmissable landscape every road tripper needs to explore. Route 1 encircles the entire island, so get ready for rolling mountains, fiery lava fields, endless glacial lakes and countless Instagram opportunities.
Hire a car in Reykjavik* Book accommodation in Iceland*
Monaco to Rome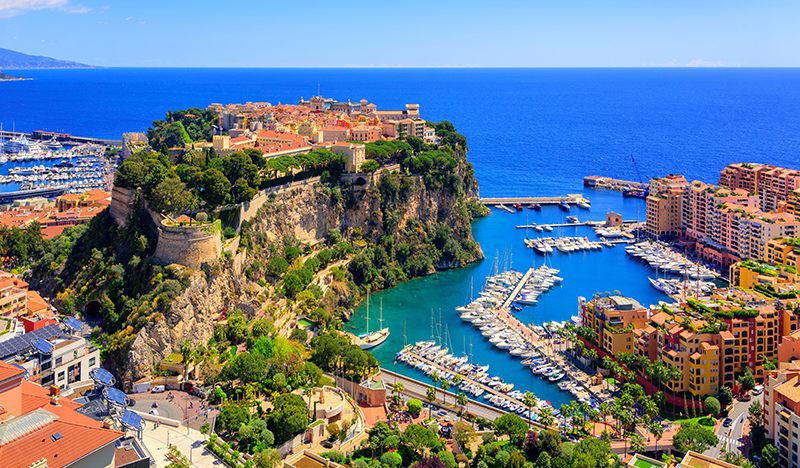 Can't afford a multi-million-dollar yacht or a grand mansion that hugs the hillsides? Instead, hire a car and pretend you do from the sidelines. The journey from Monaco to Rome is perfect for anyone wanting to experience some of the wealthiest and most stunning spots in the world. We challenge you to find a better road trip than picture perfect landscapes, navigating through the snow-capped Alps and criss-crossing the French and Italian border before enjoying pizza in Roma. We'll wait.
Hire a car in Nice* Book accommodation in Rome*
Côte d'Azur, France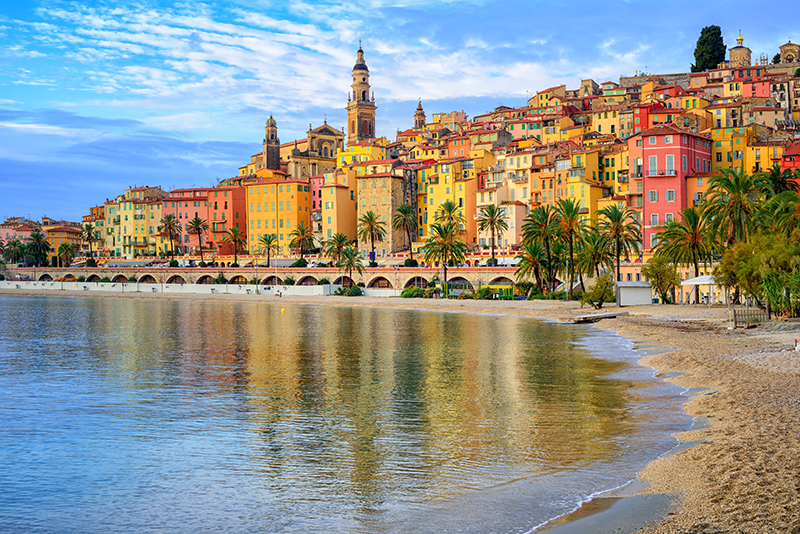 South France is beautiful on its own without the need to cross into Italy. Choosing your spot along the heavenly coastline of the French Riviera coastline can be quite the task. That's the great thing about a road trip!  Don't choose between exploring the town of Nice, meandering the streets of Villefranche or sipping rose in Cannes and instead, take as long as you want to wander down this coast. Expect to discover quaint medieval villages, scenic adventures and beautiful mountains that will transport you back in time.
Hire a car in Marseille* Book accommodation in Nice*
*Note: These rates are based on search queries made on KAYAK.com.au on 25 February 2019. The prices are quoted in AUD. Flight prices are based on results for a return economy flight search. Hotel prices are for double occupancy and include taxes and fees. Prices are subject to change, may vary, or no longer be available