It may be getting a bit chilly here in Australia but Europe is well and truly into summer, which means longer days, a livelier nightlife and sunshine are all on the cards. With so many options, deciding where to head to can be tricky. We've already given you 10 Trending & Popular European Destinations For Your 2018 Winter Holiday as well as 10 Wallet-Friendly European Destinations For Your 2018 Winter Holiday. To help you out further, we've looked deeper into our data and rounded up some of the incredibly popular cities within Europe for your next Europe trip.
Now let's check out what are the best places to visit in Europe in summer
10. Madrid, Spain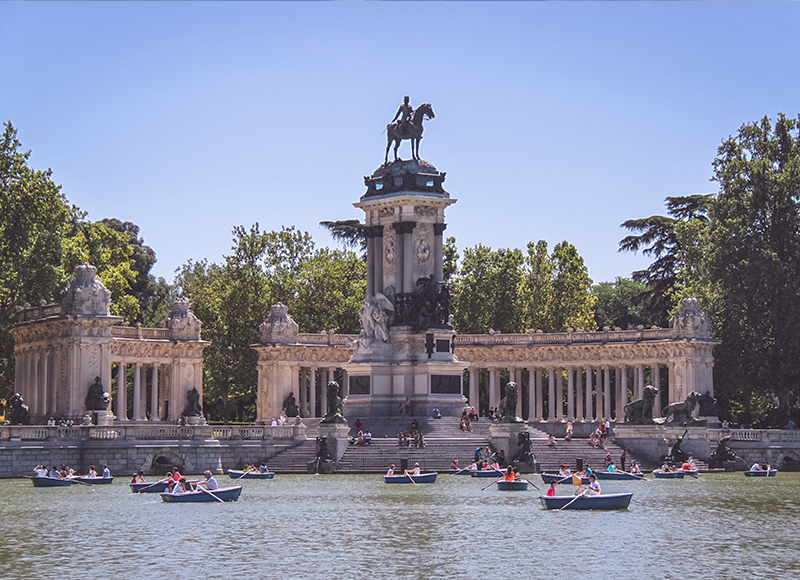 Spain's capital is an extraordinary city and it's no wonder why Europeans love visiting it. Culturally dynamic, bursting with creativity and exuberance, it's a haven for clubbers, music fans, and art lovers. But it also has much to offer more relaxed vacationers. From the endless masterpieces of the Museo del Prado to the shops of Gran Vía, Madrid is a city to explore at your own pace, and it's a city that visitors won't forget. Sports fans can roar with the massive crowds at Real Madrid matches, while couples can walk arm in arm past the crystal palace and fountains in Buen Retiro Park. History lovers can learn about the Spanish Empire at the Royal Palace of Madrid, while everyone can tuck into patatas bravas, bowls of cocido Madrileño, and slices of satisfying Spanish omelette. In short, if you want a city with fine food, great nightlife, museums, galleries, and a superb transportation network, Madrid is the destination to pick.
Cheap Flights to Madrid, from A$995* Cheap Hotels in Madrid, from A$27/night*
Cheap Car Hires in Madrid, from A$7/day*
9. Malaga, Spain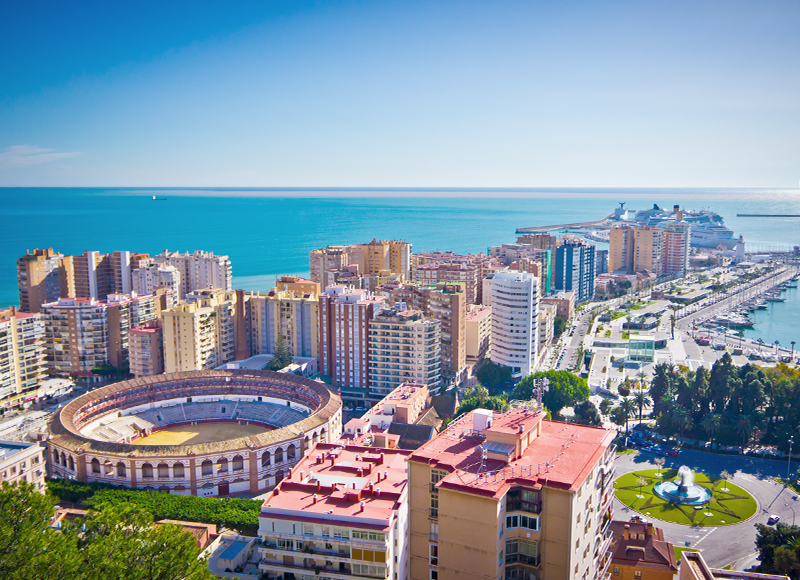 Another city that is one of the popular destinations for Europeans is Malaga, the largest city on the Costa del Sol with a history dating back nearly 3,000 years. Founded by the Phoenicians, it is one of the oldest cities in the world and that history can be seen today in the historical center, which is often referred to as an open museum, with ruins from Phoenician, Roman, and Moorish times. Today, Malaga is one of the most popular tourist destinations in Spain. It combines beaches, history, and archaeology with a vibrant nightlife and important cultural sights. It is also the transport hub for the Costa del Sol and provides an excellent base from which to explore the region. Malaga has some excellent shopping and delicious cuisine. As the birthplace of Pablo Picasso, it attracts many art lovers and the city boasts a number of fine galleries and museums.
Search For Cheap Flights to Malaga* Cheap Hotels in Malaga, from A$13/night*
8. Amsterdam, The Netherlands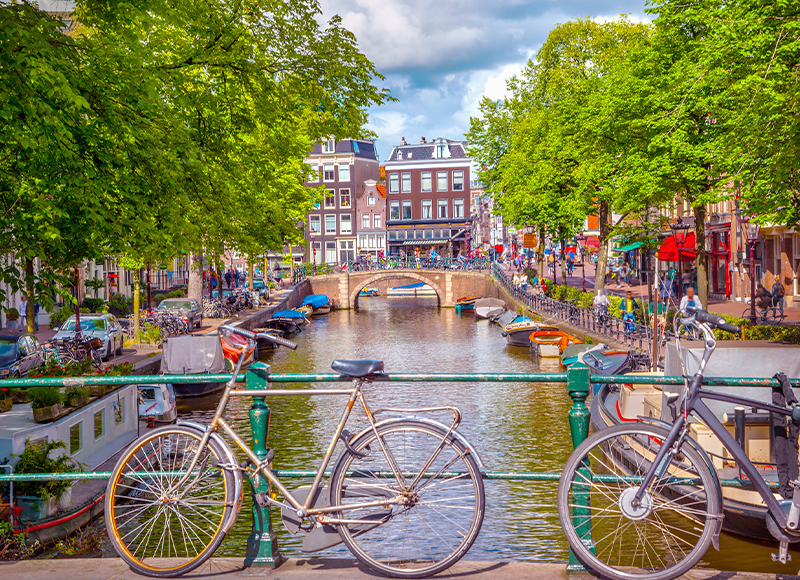 There are so many great reasons to visit Amsterdam and it really is a city with something for everyone. The capital of the Netherlands may be compact in comparison with other major European cities, but it packs a lot into a relatively small space. The Old Center and the Canal Ring are a must for history lovers, as are the world-class museums and galleries. Music fans flock to the city for its clubs and nightlife while its unique coffee shop culture is known all over the world. If cafes, coffee shops, and bars are of limited appeal, the city also boasts spacious parks, like Vondelpark in the center of the city, and Ooosterpark close to the Eastern Docklands. Amsterdam is popular with shoppers and fashion fans as well as with visitors who come for historic attractions like Anne Frank's House and the scenic canals.
Cheap Flights to Amsterdam, from A$904* Cheap Hotels in Amsterdam from A$25/night*
Cheap Car Hires in Amsterdam, from A$22/day*
7. Athens, Greece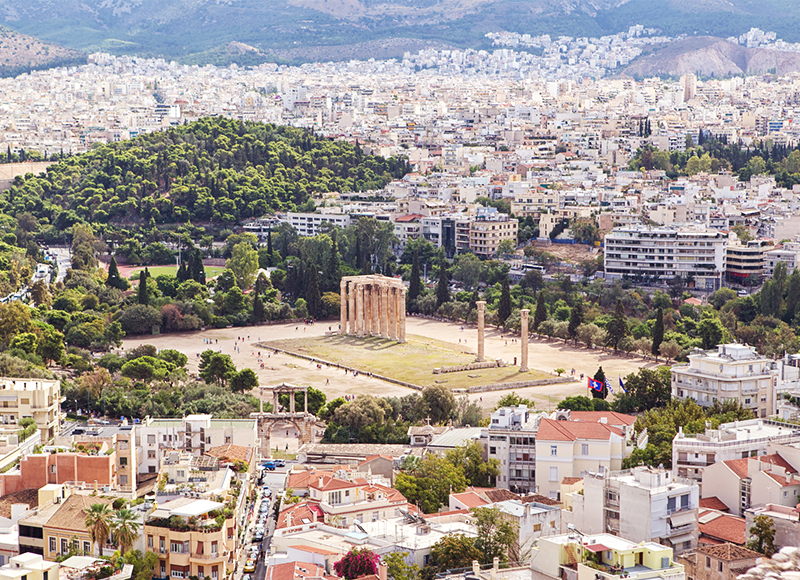 There aren't many places in the world that can claim as much historical importance as Athens. The cradle of democracy. Home to the first theater. A center of philosophy. Athens has a lot to live up to, and it does so brilliantly. While you shouldn't miss historical sights like the Agora or the Acropolis, modern Athens has much to offer vacationers, too. After taking a walking tour of the ancient ruins, you can dive into markets like Monastiraki, window shop at boutiques in Kolonaki, hop between galleries in Metaxourgeio, and dine out on healthy Greek dishes at wonderful neighborhood tavernas. Throw the vibrant nightlife and the chance to sunbathe at nearby resorts like Glyfada into the mix, and the result is a fascinating, dynamic, and hard-to-resist vacation destination.
Cheap Flights to Athens, from A$883* Cheap Hotels in Athens, from A$15/night*
Cheap Car Hires in Athens, from A$23/day*
6. Rome, Italy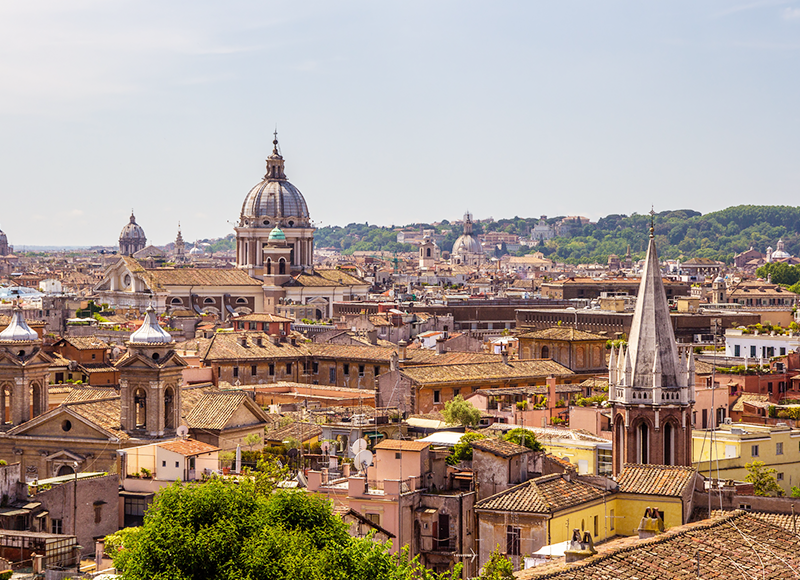 Rome is one of the most exciting destinations in the world. The Italian capital has it all, nightlife, shopping, fine dining and entertainment, whilst being world renowned for its array of historic landmarks. It's also an incredibly friendly city. Whether you want to chat over coffee in the piazza or need directions to the Spanish Steps, the locals are more than happy to help. Known as the 'Eternal City', Rome was once the stronghold of the mighty Roman Empire. Its timeless charm captivates visitors who flock to the city for romantic breaks, family vacations, and shopping sprees. Built on seven hills and the banks of the River Tiber, the city is a fabulous blend of elegantly crumbling ruins, magnificent palaces and bustling piazzas, ancient cobbled alleyways and glorious open spaces.
Cheap Flights to Rome, from A$950* Cheap Hotels in Rome, from A$33/night*
Cheap Car Hires in Rome, from A$7/day*
5. Paris, France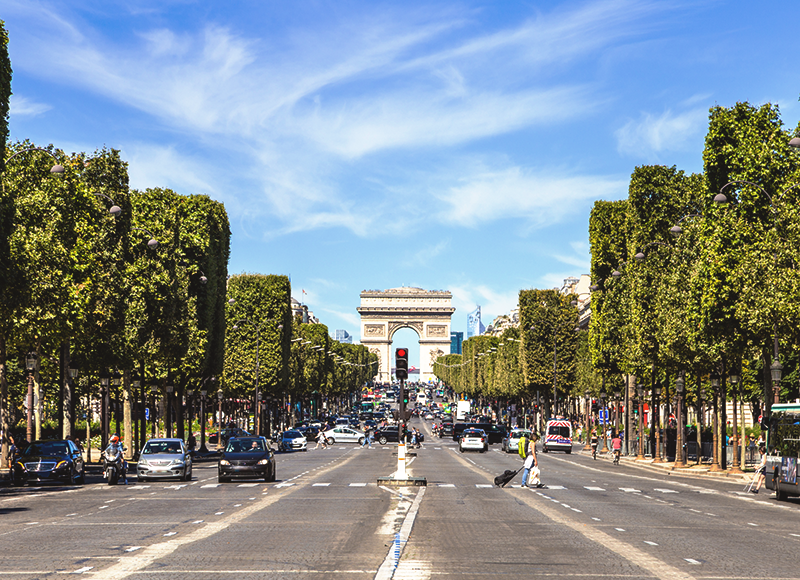 Paris is the capital of fashion, art, and instantly recognizable landmarks. There is nothing quite like seeing the city lit up at night viewed from the Eiffel Tower, or watching the can-can dancers at the Moulin Rouge. Known throughout the world as the City of Light, Paris is renowned for its architecture, bridges, cathedrals and parks. With its quaint quartiers (quarters) and small village districts within the city, Paris is charming yet intimate. It is one of the world's most vibrant cities and a firm favorite with honeymooners. Newlyweds enjoy walking romantically together along the Avenue des Champs-Elysees or the Place de la Concorde. Paris has a real sense of community with its local shops, markets, restaurants, and cafes. The Parisians are very friendly and proud of their city. Shopaholics love to visit Paris, and the city has many international stores like L'Eclaireur, Printemps, or the Galeries Lafayette. Whether you're jetting off to Paris for a two-week vacation or a long weekend, there are plenty of exciting things to do and see.
Cheap Flights to Paris, from A$870* Cheap Hotels in Paris, from A$25/night*
Cheap Car Hires in Paris, from A$21/day*
4. Barcelona, Spain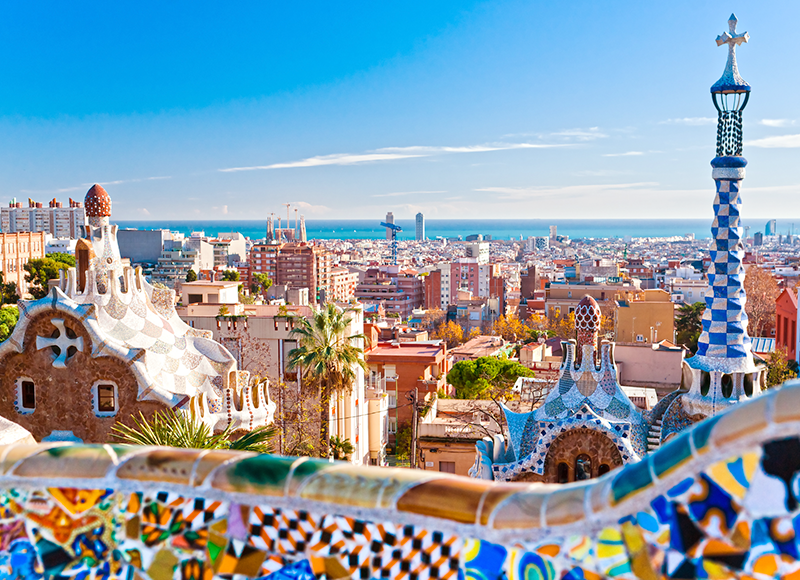 The capital of Spain's Catalonia region, Barcelona could well be the ideal destination for a European urban getaway. This historic, artistic, gastronomic, sporting hub is full of great food and attractions for everyone to enjoy. Barcelona is the kind of place where you can stroll arm in arm down elegant boulevards in Eixample, rub shoulders with street performers on Las Ramblas or take in the fresh sea air by the city beach. You can see some of the world's most creative architecture at the Sagrada Familia or Parc Guell, take beautiful panoramic photos from Montjuic and descend into the city to dine on exquisite tapas at restaurants like Ouimet i Ouimet. If sports are your obsession, you can book tickets to the Camp Nou. If art is your passion, the world's biggest collection of Picasso paintings is on your doorstep. Easily accessible from US cities and ready to welcome everyone, Barcelona is a destination that is tough to beat.
Cheap Flights to Barcelona, from A$916* Cheap Hotels in Barcelona, from A$17/night*
3. Lisbon, Portugal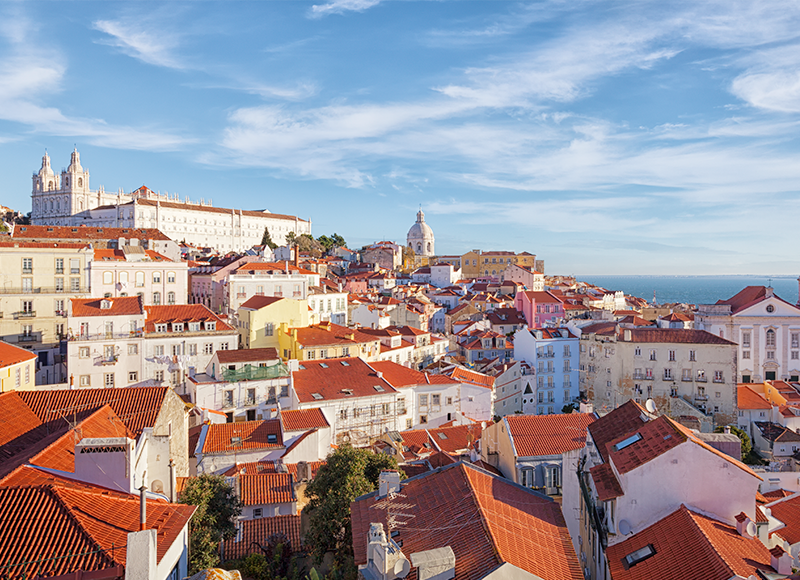 Lisbon – Portugal's capital is one of Europe's most exciting destinations. It may be down to its youthful, creative population, or it could be the gourmet and artistic renaissance that the city is undergoing. Or perhaps its the blend of superb museums and historical attractions. Whatever the reasons, Lisbon will captivate everyone who visits. You can sit by the river Tagus sipping local wine in the warmth of a summer evening, or take the funicular railway up into the Bairro Alto to visit the area's bars and clubs. Climb up to the castle and take in the gorgeous views across Lisbon's surrounding area, or unfurl your towel at Cascais and soak up some rays. Lisbon's mixture of coastal relaxation, art, fine food, history, and excellent public transportation is hard to beat. That's why people are flocking to the city – why not join them?
Cheap Flights to Lisbon, from A$1,206* Cheap Hotels in Lisbon, from A$29/night*
Cheap Car Hires in Lisbon, from A$7/day*
2. London, England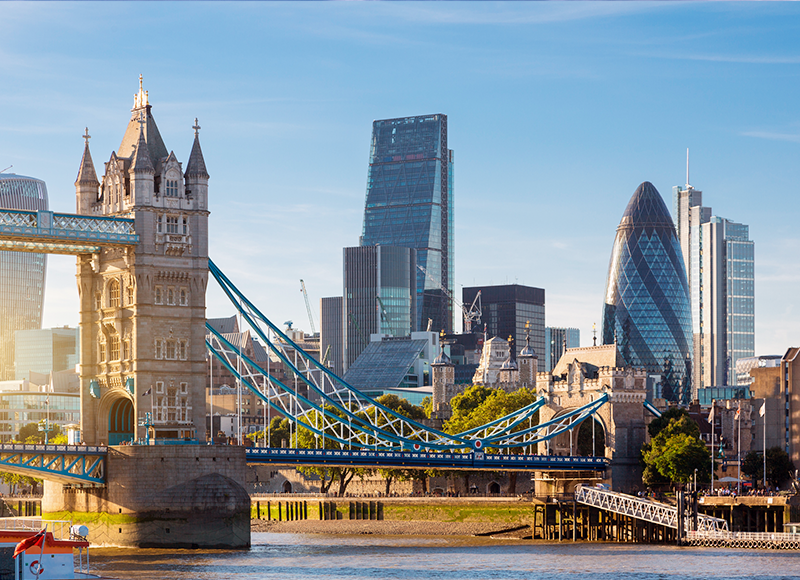 London is welcoming, full of history, and constantly changing, making it an exciting place for young couples, families, and solo travelers alike. Stroll along the Thames, take in the book markets on the South Bank, cross over Waterloo Bridge and head across Trafalgar Square. Book tickets to West End plays, climb Big Ben, and enjoy gourmet meals in Soho restaurants like Chotto Matte (Frith Street) or Ember Yard (60 Berwick St). Join the crowds of Londoners as they cheer on soccer teams like Arsenal (in Islington) or Tottenham Hotspur (Edmonton), or buy some English cheese, bread, pickles, and beer and head to beautiful parks, like Hampstead Heath or Hyde Park, for a picnic.
Cheap Flights to London, from A$838* Cheap Hotels in London, from A$19/night*
Cheap Car Hires in London, from A$15/day*
1. Palma de Mallorca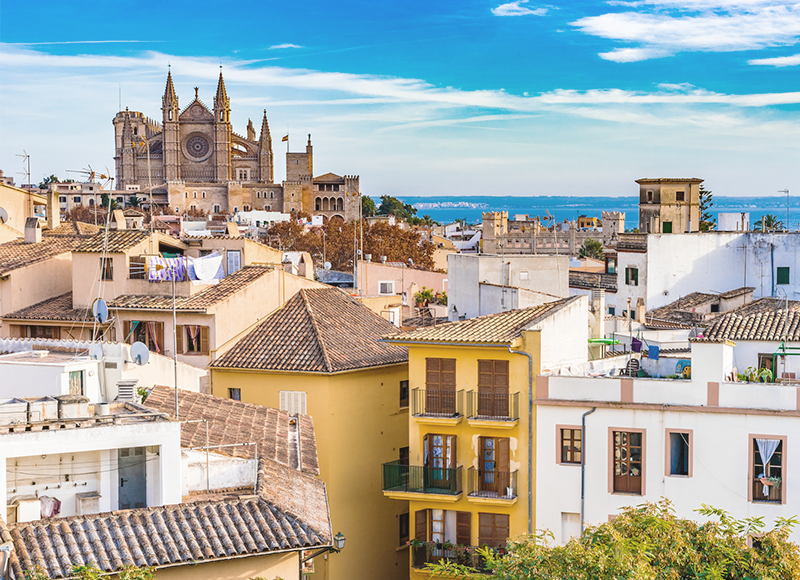 A crowd favourite by far is definitely Palma Mallorca – Imagine a city where beautiful Mediterranean beaches are surrounded by romantic Moorish landmarks and spectacular historical buildings – that's Palma de Mallorca. Visit Ca'n Pere Antoni which is one of Palma de Mallorca's finest beaches – and one of its most popular. Those who prefer bigger beaches can walk to nearby Cala Major. Palma de Mallorca rivals Ibiza when it comes to Balearic Island nightlife. Head for Passeig Maritim for clubs and bars that stay open till 6 am. It also hosts an eclectic program of events throughout the year. Catch open-air movie screenings, concerts, and fiestas in a delightful setting. For sightseeing, The Gothic Cathedral of Santa Maria of Palma is the city's most famous landmark. Commonly called 'La Seu', the huge Cathedral was partially renovated by Gaudi. This huge Gothic edifice towers above the old Roman citadel in the center of Palma, with commanding views over the city and out to the Mediterranean Sea. Inside, you might be surprised at the sheer scale of the cathedral, with the central nave rising to 144 feet, dwarfing that of Notre Dame in Paris. It provides a cool and calming contrast to the bustle and heat of the city and the interior boasts some fantastic finishings including one of the world's largest stained-glass windows, the Rose Window.
Grab Cheap Flights to Palma de Mallorca* Cheap Hotels in Palma de Mallorca, from A$25/night*
Cheap Car Hires in Palma de Mallorca*
*Note: These rates are based on search queries made on KAYAK.com.au on 2 May, 2018. The prices are quoted in AUD. Flight prices are based on results for a return economy flight search. Hotel prices are for double occupancy and include taxes and fees. Prices are subject to change, may vary, or no longer be available.